If you want to create the perfect flawless makeup, you need the help of concealer. The latest Benefit Boi-ing Cakeless Concealer is an upgraded version of the classic concealer. It's the cake-free concealer you could never imagine. It is a lightweight liquid with a matte, full-coverage finish. It has been recognized by many professional cosmeticians. This Concealer also has 12 shades, which means that it can meet the needs of different skin colors and solve different facial defects. Let's get the details!
Benefit Boi-ing Cakeless Concealer For Summer 2019
Available – Now at benefitcosmetics
Boi-ing Cakeless Concealer – $22
This multi-purpose full coverage liquid concealer hides it all, from dark undereye circles to blemishes & discoloration.…yet it feels lightweight & doesn't cake, crack, or settle into fine lines. The formula includes algae-derived ingredients known for smoothing the look of skin and specially coated pigments that leave a natural finish that doesn't flake or crease. The Cushion Tip applies the long-wearing and waterproof formula evenly for blendable, full coverage.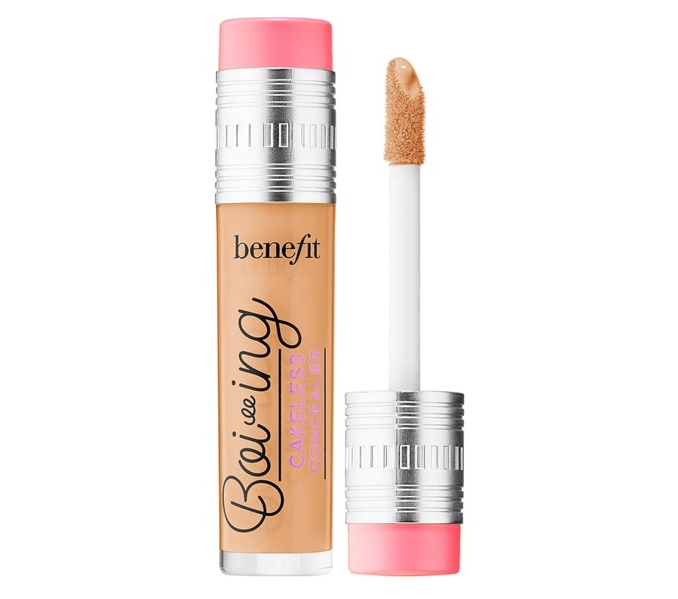 The new formula is housed in a portable tube with a cheeky eraser–like cap. "It erases your dilemma," Potter-Dixon jokes. The Cakeless Concealer also features an innovative doe-foot applicator with a divot (or "dimple," as Potter-Dixon calls it) for evenly dispersing the product on your face. It tops a flexible wand that moves with the contours of your face without any discomfort.
As you dip back and forth into the tube, you'll notice the base of the top has a built-in wiper that makes sure the right amount of pigment clings to the doe-foot and removes excess from the wand.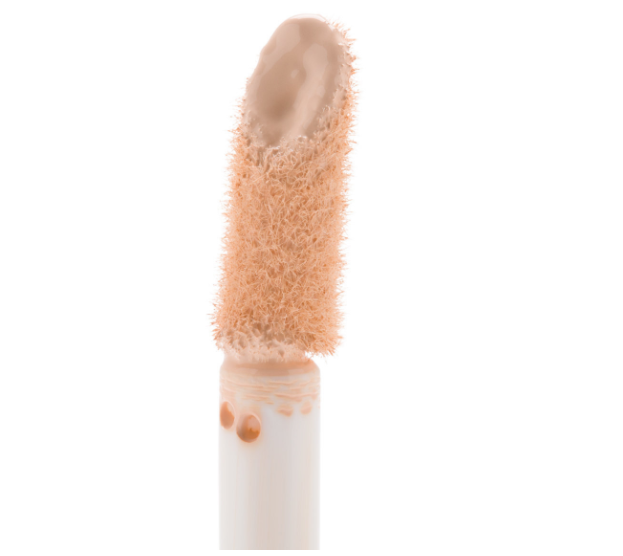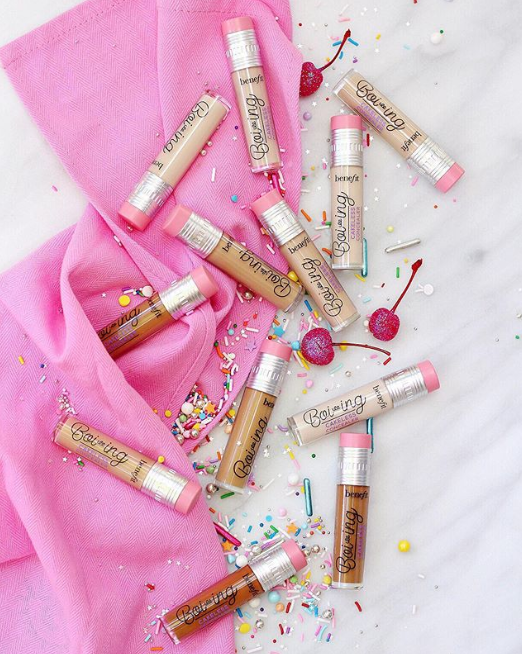 The Boi-ing Cakeless Concealer has double the amount of shades of the other Boi-ings. You'll have 12 hues with warm, cool, and neutral undertones to choose from.
If you're not sure which shade suits your skin tone best, Benefit has a quiz on its website to help you color-match from the comfort of your home. You can also take advantage of this genius tip from New York City–based makeup artist Katie Jane Hughes, as well as the chart below.