By the time fall arrives, there's a good chance you are over the no-makeup makeup of summer. Beauty retailers launch Fall 2020 Collection for the FALL every year , This is the most worthwhile thing we have every year.Urban Decay Stoned Vibes Collection for Fall 2020 just launched. If you'd like to find out more about this new Fall Collection, keep on reading..
Official Release Date:
U.S. / UK Launch Date – Now at ULTA, Urban Decay UK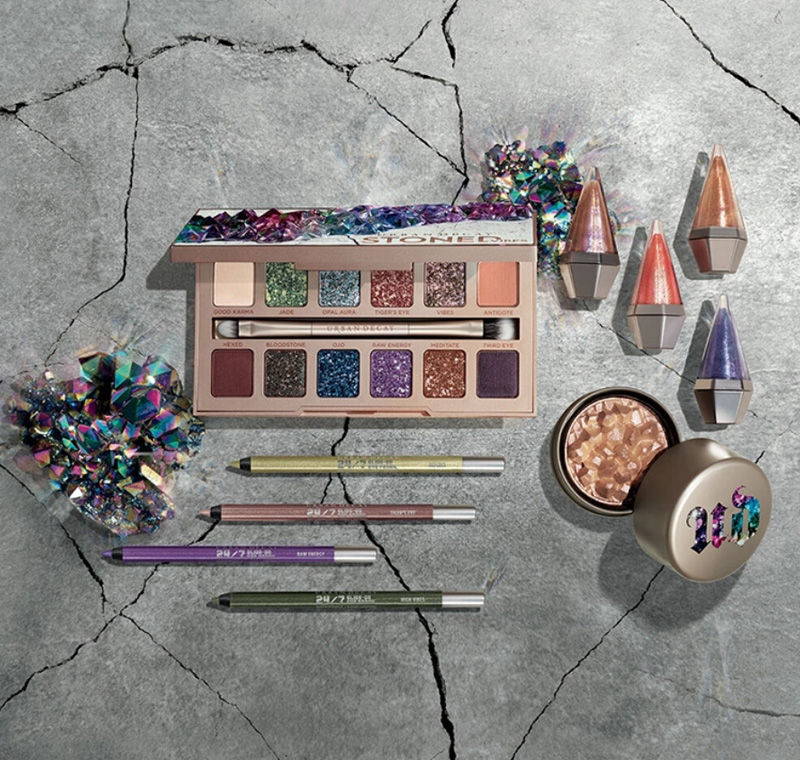 STONED VIBES EYESHADOW PALETTE, $54.00 (LIMITED EDITION)
The palette is beyond beautiful and it has a great variation of shimmer shadows. There's only 4 mattes in the palette which are not a lot but they're great neutrals and can be pared with any of the shimmers! All 12 eyeshadows are very pigmented on the eyelids. The palettes packaging is also beautiful! The only thing is that there's a little bit of fallout but make sure to tap on your brushes before applying to your eyelids! I recommend this palette!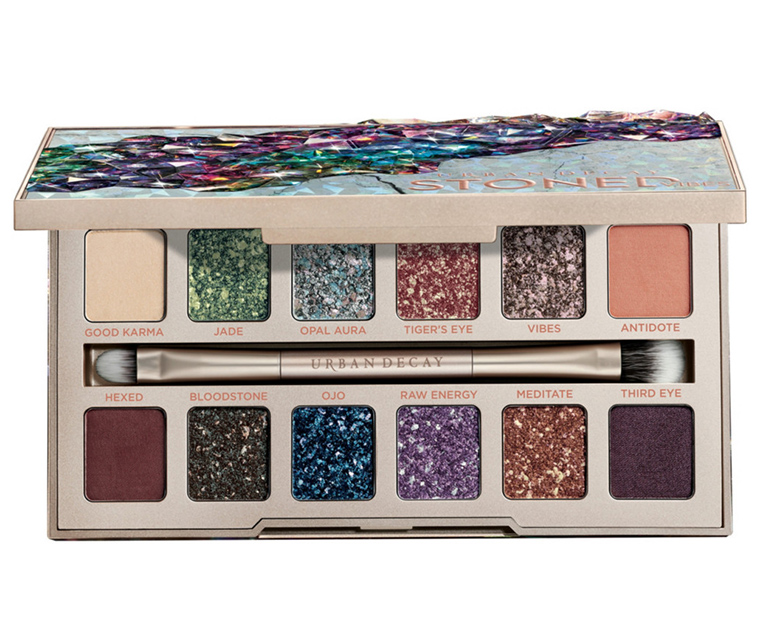 GOOD KARMA Ivory matte with sheen
JADE Green metallic microglitter
OPAL AURA Iridescent shimmer
TIGER'S EYE Copper metallic microglitter with pink shift
VIBES Rose metallic microglitter
ANTIDOTE Peach matte
HEXED Red-brown matte
BLOODSTONE Deep green with red metallic shift
OJO Royal blue metallic microglitter
RAW ENERGY Sheer violet sparkle
MEDITATE Bronze metallic microglitter
THIRD EYE Deep eggplant matte with sheen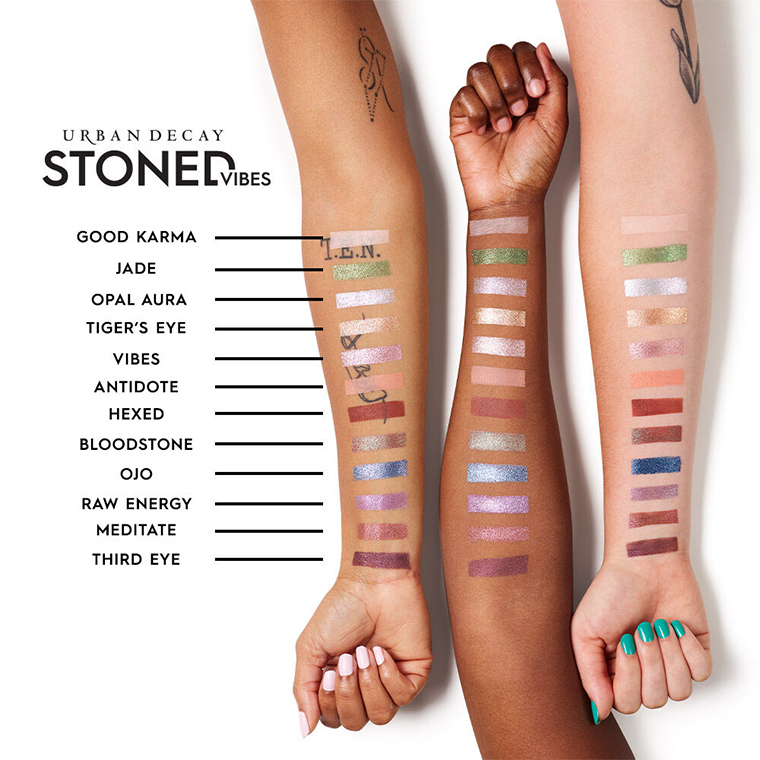 STONED VIBES HIGHLIGHTER, $36.00 (LIMITED EDITION)
A limited-edition, vegan highlighting powder that creates a buildable rose-gold glow with holographic sparkle. This silky, super-soft highlighter powder gets its crystalline shape from 3D tech and is infused with tourmaline to keep the good vibes coming. Brush this buildable vegan formula on cheekbones, face, and décolletage for a luminous rose-gold glow with holographic sparkle and a radiant finish.
24/7 GLIDE ON EYELINER PENCIL, $22.00 (LIMITED EDITION)
HIGH VIBES Shimmery green
TIGER'S EYE Rose gold
RAW ENERGY Shimmery purple
REFLECT Pale gold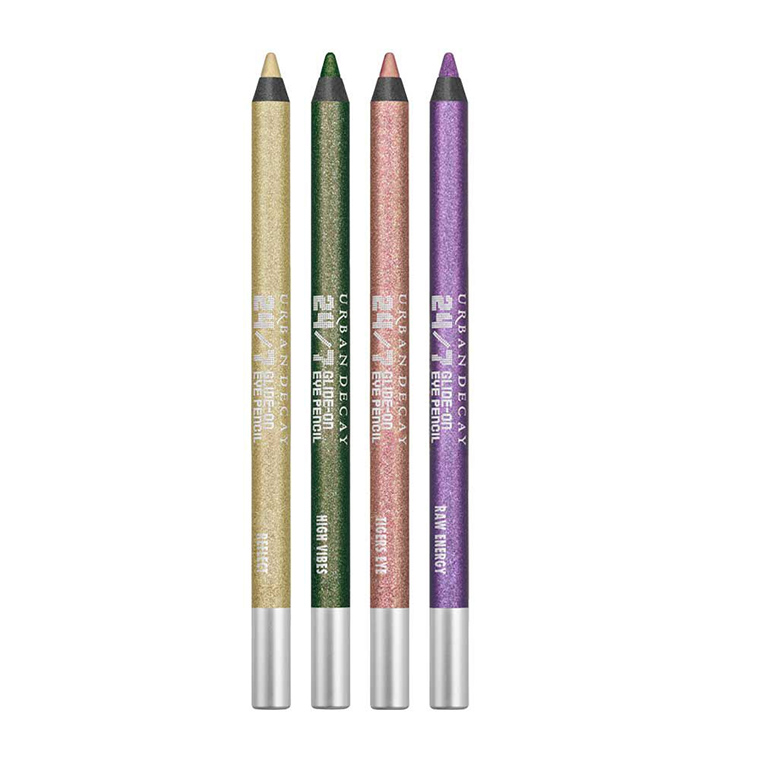 STONED VIBES LIP GLOSS, $18.00 (LIMITED EDITION)
MERCURY RX Bluish-purple
POWER HIGH Copper
LIGHT Warm gold
VIBES Rosy copper