Tom Ford Beauty just released a preview of their new Soleil de Feu collection for Summer 2023. The collection is available now in select markets, coming soon internationally.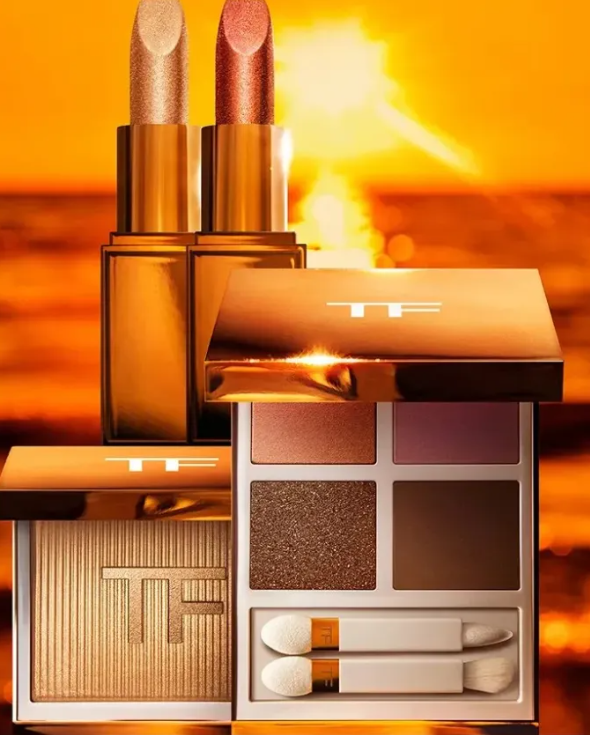 Price:
TBC
Release Date:
June 2023
Where to buy:
---
SOLEIL DE FEU EYE COLOUR QUAD
Eye colour Quads in Tropical Dusk and Island Haze evoke strokes of solar light over the sea, sculpting the eyes with shimmering bronzes and ember hues.
Presented in luxe, limited-edition Soleil de Feu packaging, these mesmerizing hues recall the molten sun descending in a burnished blaze over the sea, painting the sky with strokes of solar light.
Palettes Include:
Island Haze sculpts and defines eyes with the fiery ember hues of a blazing sunset.
Tropical Dusk is a quartet of smoldering bronze mattes and golded shimmers.
SOLEIL DE FEU GLOW HIGHLIGHTER
A luxe, lightweight powder formula, new Soleil de Feu Glow Highlighter adds a sunlit iridescence to summer skin.
This luxe highlighter captures the luminous glow of a fiery sunset over the sea. Formulated without: Parabens, Mineral Oil, Formaldehyde & Donors, Triclosan, Triclocarban, Silicone, Phthalate.
Key Benefits: 10 Hour Wear (Long Wearing), Color true, Non-Streaking, Non-Flaking, Non-Settling, Non-Creasing. Non-poring.
Palettes Include:
Mirage gently gilds skin with a dusting of light gold shimmer.
Oasis imparts a bronzy radiance for a dimensional, sunlit look.
SOLEIL DE FEU SPARK LIP BALM
New Soleil de Feu Spark Lip Balm hydrates lips with a moisturizing tint for a plumped, sunlit sheen look.
Soleil de Feu Lip Spark Balm is a pearlescent balm that mimics the look of a lustrous sunset over the sea. Glides smoothly onto the lips' surface, leaving behind instantly hydrated, fuller-looking lips.
Key Benefits: Immediate Shine, Immediate Moisture, Lips look fuller, Immediate reduction in appearance of lines on lips.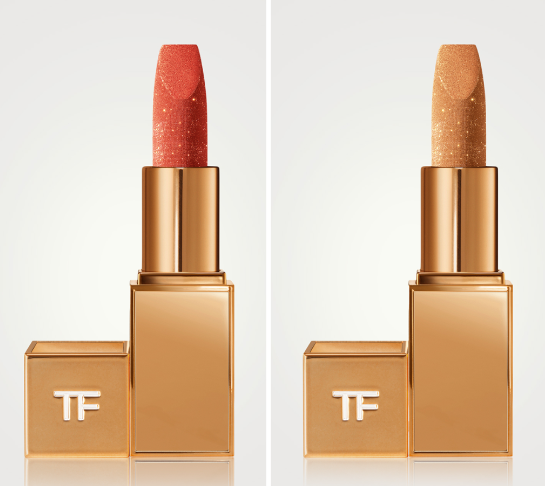 Palettes Include: