Sugarpill Cosmetics has launched a very interesting makeup palette with a shape similar to a capsule. It featuring 4 shimmers and metallics, 5 mattes, and a blush. The size of each shade is different, with technical colors. The Sugarpill Capsule Collection Pink Edition uses a transparent packaging design and bold colors, which is both novel and fun. Its formula continues the brand's consistent high quality and deserves praise and expectation!
Sugarpill Capsule Collection Pink Edition
Available – Now at beautylish
Capsule Collection – Pink Edition – $42
A technological marvel, this transparent palette with molecules of color features nine ultra pigmented new eyeshadows and pressed pigments + a blush. The totally unique pill-shaped palette with mirror and magnetic closure is the perfect dose of cute and functional and will be the most coveted piece in your makeup collection!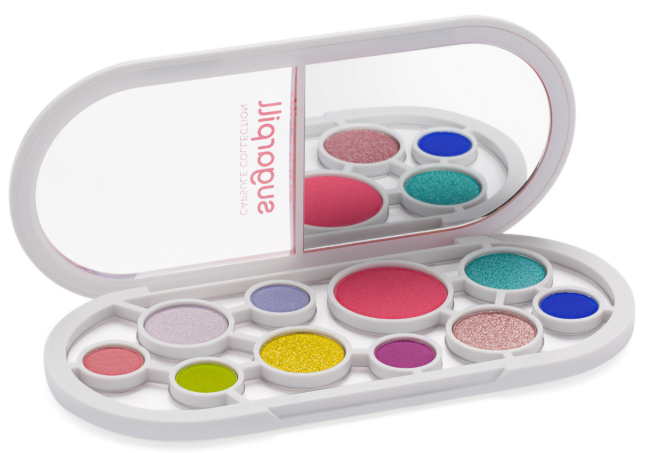 Shades:
Cloud 9 – metallic shimmering aqua
Ember – butter yellow with gold sparkles
Dream State – pale metallic rose with multidimensional sparkles
Supernova – soft lilac with pink and turquoise sparkles
Glory – dusty carnation
Undone – plum aubergine
Slow Dive – pure indigo
Baby Doll – pastel periwinkle
Radiate – bright pear green
Melody – watermelon pink blush