At the end of this month, KKW Beauty is about to launch a special edition collection. The upcoming KKW Beauty The Mrs. West collection is inspired by the makeup created by Mario Dedivanovic on the actual wedding day of kim kardashian. It features a 6-pan eyeshadow palette, a peachy pink lipstick, a warm nude lip liner, a blushing nude gloss, a champagne gold highlighter and a mid-tone pink blush. The collection continues the brand's consistent high quality and is very romantic in packaging style and color scheme!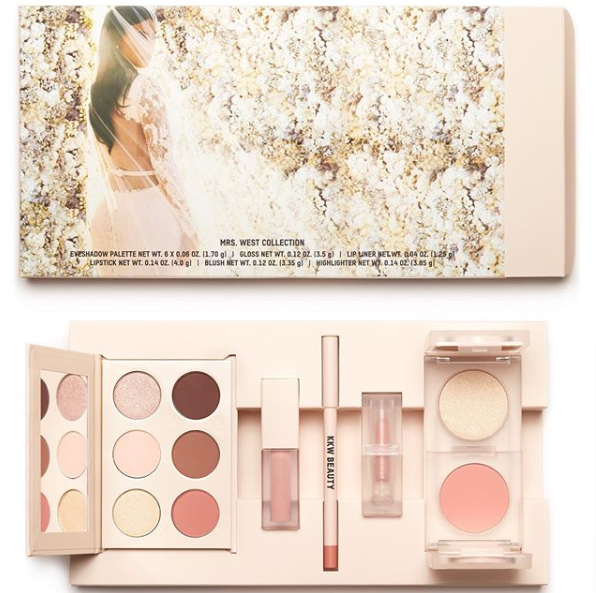 KKW Beauty The Mrs. West Collection For Spring 2020
Available – FEBRUARY 27TH 9am PST online at kkwbeauty
Mrs. West Eyeshadow Palette – $30
Palette is formulated specifically for easy layering and blending. Matte shadows, universal neutrals to add depth to any eye look, metallic shadows provide a saturated pearlized finish.The shadows can be used wet or dry.
Shades:
PLEEEASE MARRY MEEE!!! – Metallic pale champagne gold
Etched in Stone – Matte soft pink
Mrs. West – Metallic rose gold
Field of Dreams – Matte dusty rose
May 24 – Matte taupe brown
Just Married – Matte deep sable brown
Love creme Lipstick – $18
Love Lip Liner – $12
Soulmate Gloss – $18
Forever Highlighter – $20
Flower Wall Blush – $18
Lip Bundle – $42
Love Crème Lipstick, Love Lip Liner and Soulmate Gloss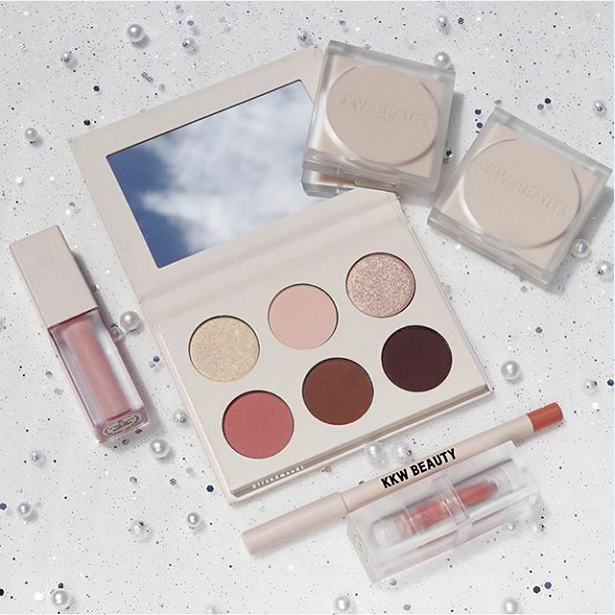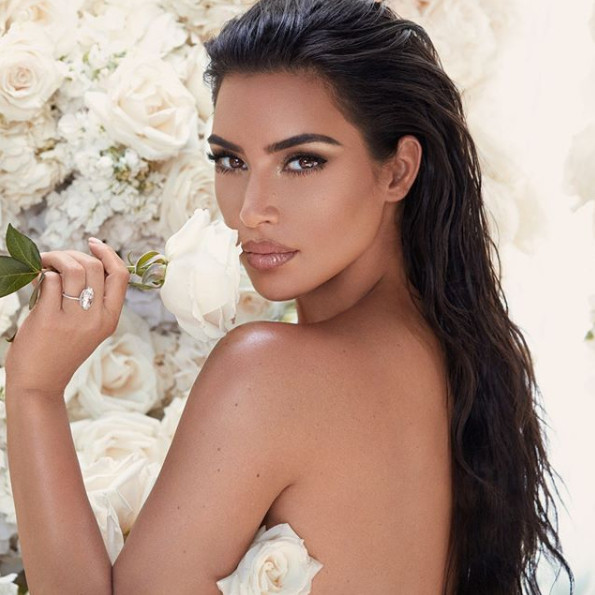 RELATED: KKW X MARIO THE ARTIST & MUSE COMPLETE COLLECTION RELEASE IN NOVEMBER
RELATED: KKW BEAUTY CELESTIAL SKIES COLLECTION FOR SPRING 2020