This Pat McGrath Star Wars The Rise of Skywalker Holiday 2019 Collection, which is coming in the middle of this month, has attracted wide attention. This unique collection includes new color schemes and fun designs. Pat McGrath designed a limited edition package for this collection, inspired by the characters in Star Wars The Rise of Skywalker. If you are their fan, don't miss this memorable makeup collection! It's an exclusive with Selfridges, but the collection will also be available on PatMcGrath.com.
Pat McGrath Star Wars The Rise of Skywalker Holiday 2019 Collection
Available – UK Launch Date – 13 December 2019 exclusive to Selfridges | U.S. / International – 26 December 2019 at Pat McGrath
"We are so excited to work with Disney on this brilliant collaboration celebrating the intergalactic beauty of Star Wars: Episode IX–The Rise of Skywalker," McGrath says. "The Star Wars characters have become integrated into our culture in such a major way that it's hard to imagine a world without them! Anyone who follows me on social media knows I am obsessed with Star Wars and otherworldly galactic opulence, ranging from the rebellious beauty of Princess Leia to the gilded glamour of C3PO."
Decadence Mothership Palette – Limited Edition – $125.00 / £115.00 (New Packaging)
GOLD STANDARD – Glistening yellow rich gold
STERLING – Luminous polished silver
HEDONISTIC – Fiery crimson
LAPIS LUXURY – Frosted multidimensional turquoise
BLUE BLOOD – Deep frosted vermillion
INFERNO – Radiant metallic copper
SINFUL – Platinum gold
DIVINE MIN – Frosted grey-brown sheen
ENIGMA – Glittering grey-beige
UNDERWORLD – Deep metallic matte cerulean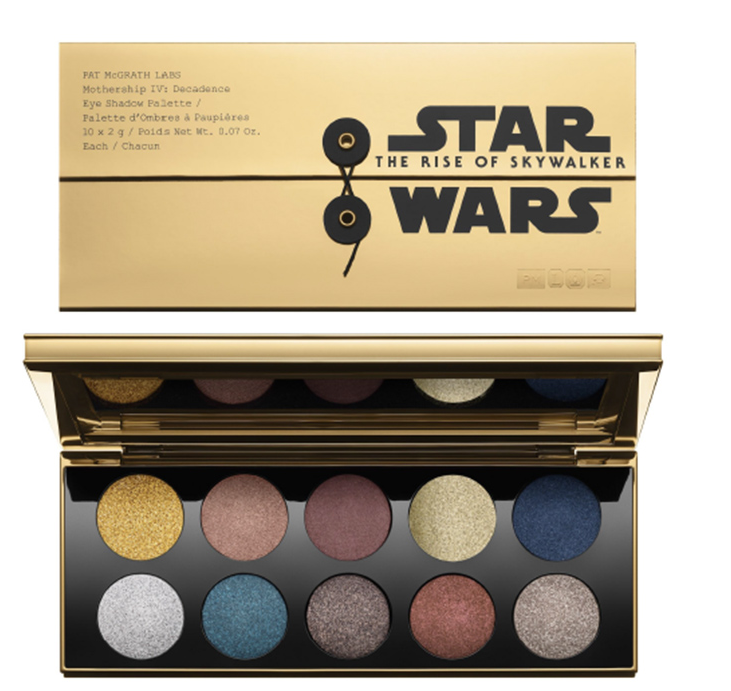 MTHRSHP Star Wars Palette – Limited Edition – $65.00 / £60.00
Galactic Gold – Light gold, deep gold, purple, burgundy, mid-tone purple, bright gold
Dark Galaxy – Pink, plum, red, deep purple, mid-tone purple, gold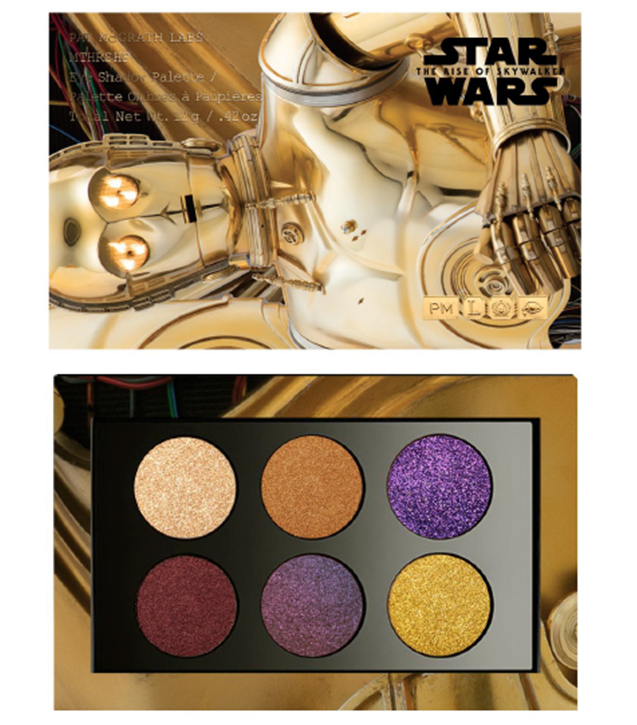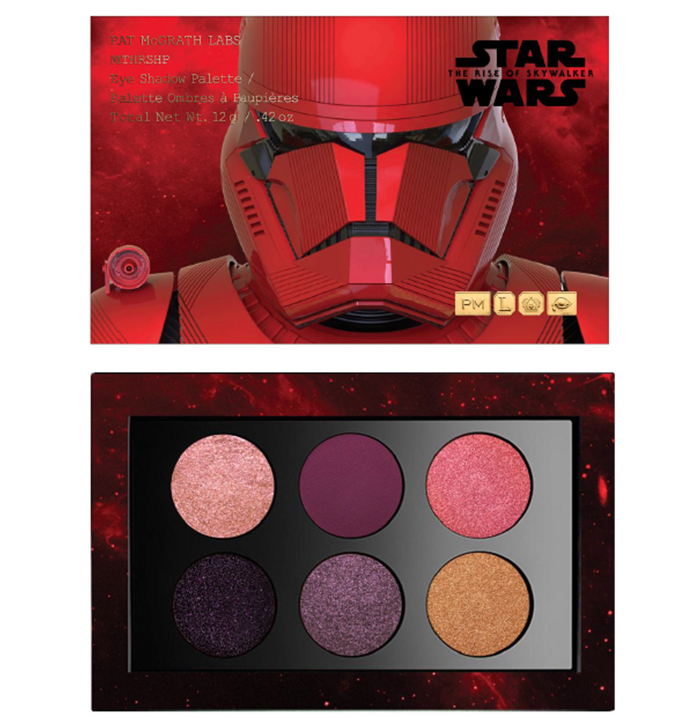 Lip Fetish Lip Balm – $40.00 (Limited Edition Packaging)
These 4 existing colors are being revamped in a new special limited edition packaging with a new lipstick tube as well.
Clear – Blue/white packaging
Flesh 3 – Gold packaging
Nude Astral – Red/black packaging
Gold Astral – Gold packaging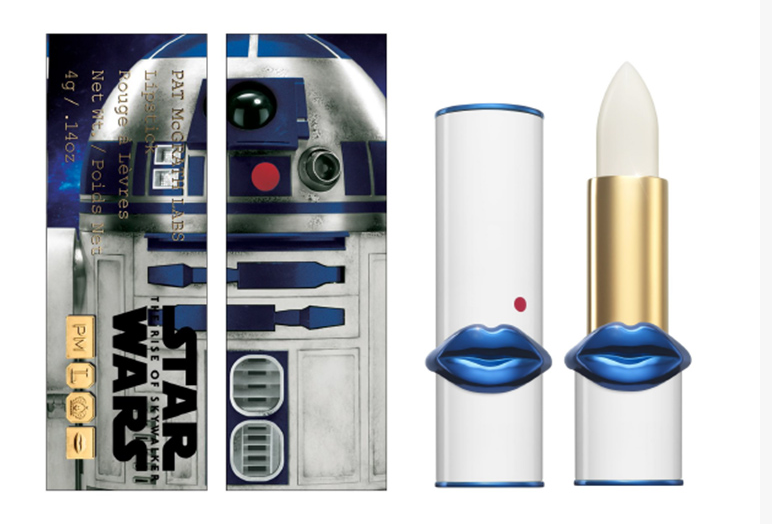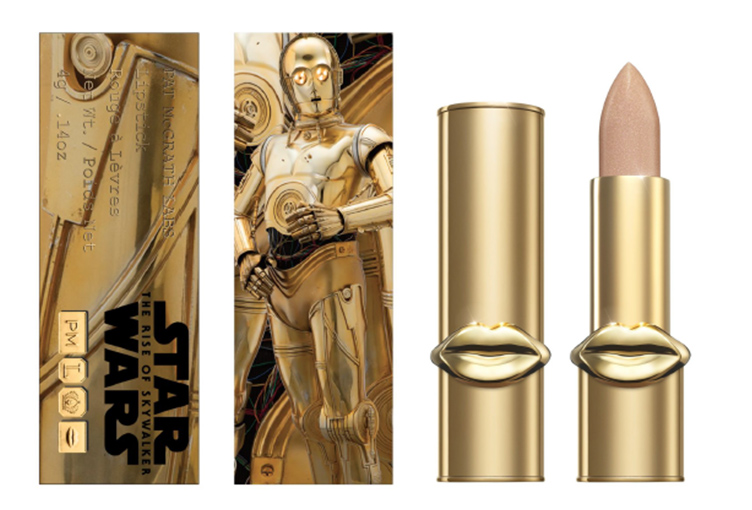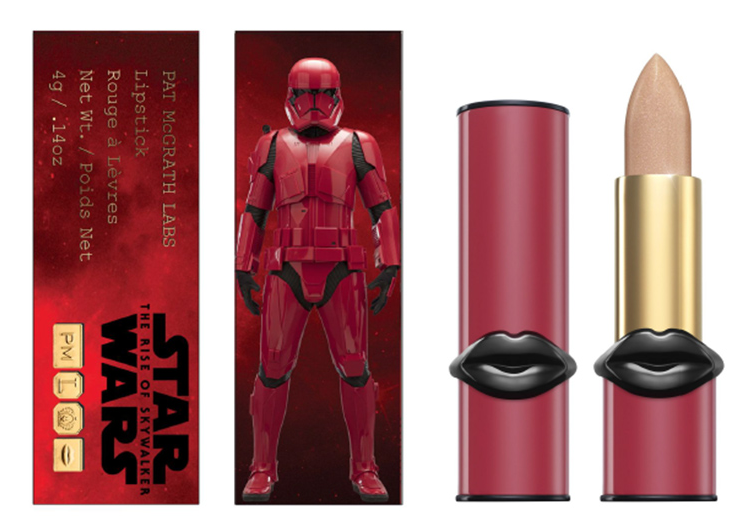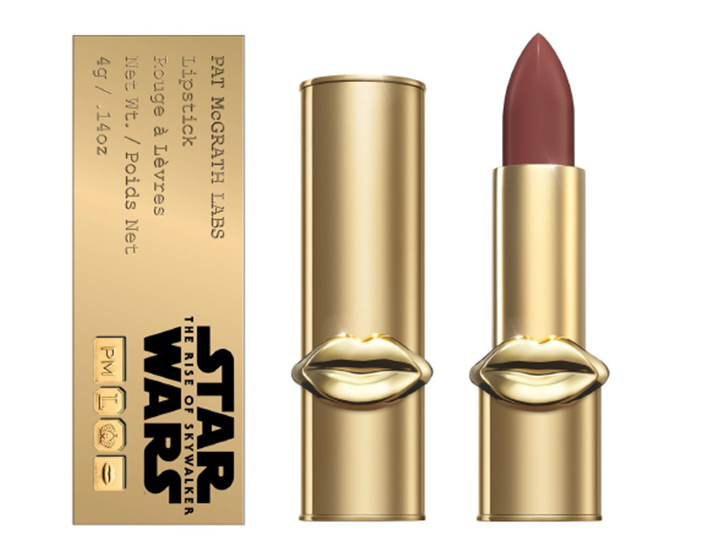 RELATED: PAT MCGRATH 2019 Christmas Holiday Collection