Gucci Beauty has launched a new mascara to create the most charming lashes. Gucci Beauty Mascara L' Obscur is the first mascara by Alessandro Michele. An object of beauty and desire, the mascara features an ultra-rich creamy texture in one pure intense black shade, and a long-wearing finish of up to twelve hours. The thin brush tip that's able to capture even the smallest lashes, sweeping them up into long, defined lashes you'd be proud to flaunt. Let's check out more details!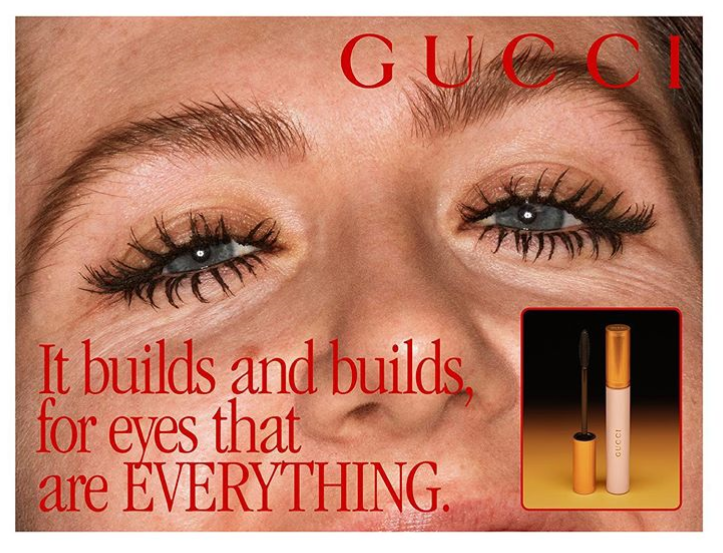 Gucci Beauty Mascara L'Obscur
Available – Now at gucci.com
Alessandro Michele's beauty vision for eyes takes shape with L'Obscur (meaning intensely dark): a new buildable mascara for the bold, the bright and the beautiful featuring a uniquely shaped brush and formula to grip lashes and create distinct results.
Appearing as an 80s style commercial break interrupting the lead protagonist as he bathes happily watching TV, the dream-like campaign conveys the message that authentic beauty lies in imperfection. Directed by Sean Vegezzi and photographed by Martin Parr with art direction by Christopher Simmonds and creative direction by Alessandro Michele, the narrative merges references from vintage Hollywood to surrealism and an 80s aesthetic with two different looks—a classic one and a bold one—modelled by Mae Lapres and Dani Miller.
"I designed Mascara L'Obscur for an authentic person who uses makeup to tell their story of freedom, in their way. When we asked the talents to do the campaign, we looked for somewhat eccentric personalities who really wear their makeup in this way," explained Gucci's Alessandro Michele in a press release. "We called it L'Obscur because this word balances charm and mystery."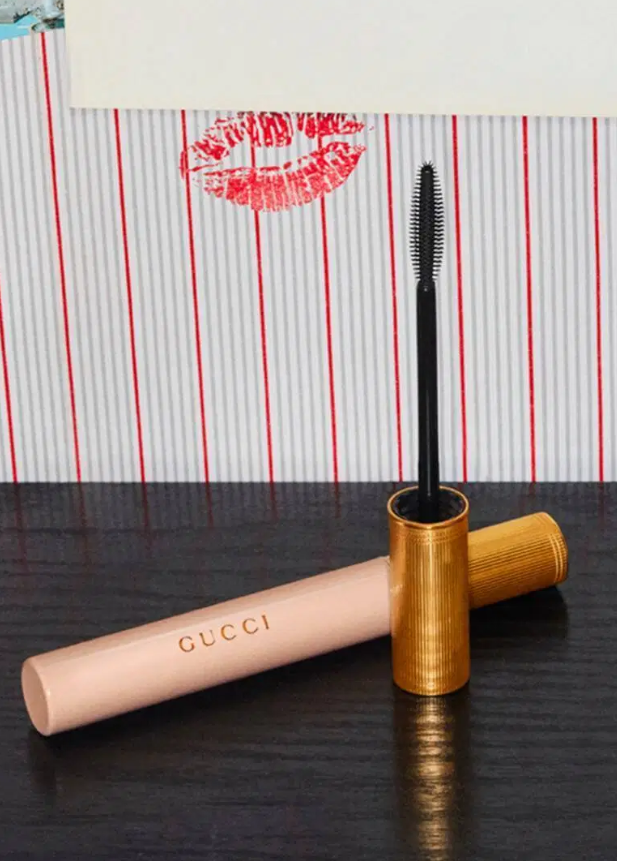 Mascara L'Obscur, black – $ 35
In a buildable and versatile intense black hue, Gucci's Mascara L'Obscur encompasses the charm and mystery its name suggests. Encased within the House's covetable signature packaging, it is designed with a uniquely shaped brush and formula that grips the lashes for distinct results. L'Obscur was created for customized performance for those who dare to express and embrace their differences: from classic to bold, understated to punk. The ultra-rich creamy formula builds volume, while curling and lifting the lashes, adding length and definition with a long-wearing finish.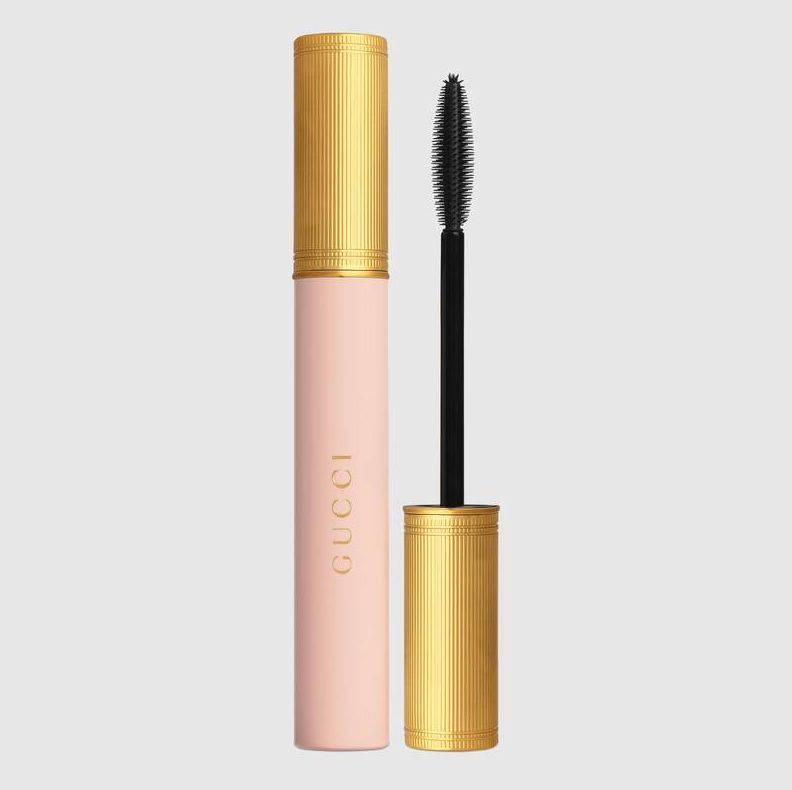 Black
Rich, creamy texture adheres to the lashes for a long-wearing, smudge- and flake-proof finish that lasts up to 12 hours
Buildable, volumizing formula thickens lashes without clumping
Coats lashes from root to tip for optimal length
Curls and lifts the lashes with high definition and separation
Flexible elastomer brush can be positioned horizontally or vertically. The thin head is designed for catching the smallest lashes in the corner of the eyes and along the bottom lash line.
The soft comb separates lashes from the root to create a wide fanned-out effect.
Presented in a pastel pink tube with gold-toned Gucci logo. The gold metal hued wand is enriched with vertical grooves.