Pat McGrath Labs just released a preview of their new Divine Bronze Collection.
Price:
DIVINE BRONZE LUXE QUAD: VENUSIAN SUNRISE $62.00
SKIN FETISH: DIVINE BRONZER $39.00
MATTETRANCE™ LIPSTICK NUDE VENUS $39.00
LUST GLOSS NUDE VENUS $29.00
PERMAGEL ULTRA LIP PENCIL NUDE VENUS $29.00
Release Date:
March 30th 2023
Where to buy:
DIVINE BRONZE LUXE QUAD: VENUSIAN SUNRISE $62.00
This couture quartet sculpts and defines your eyes, creating smouldering and seductive looks with tantalising touches of bronze heat.
Inspired by the sun and its radiant glow, this luxe eye shadow quad features ethereal glimmers of golden light that dance across your eyes, delivering a versatile wardrobe of alluring looks.
The quad includes a light golden highlighting shimmer, two neutral-brown mattes and an intense, skin-illuminating golden bronze that delivers a stunning, multidimensional finish reminiscent of a bronzed goddess.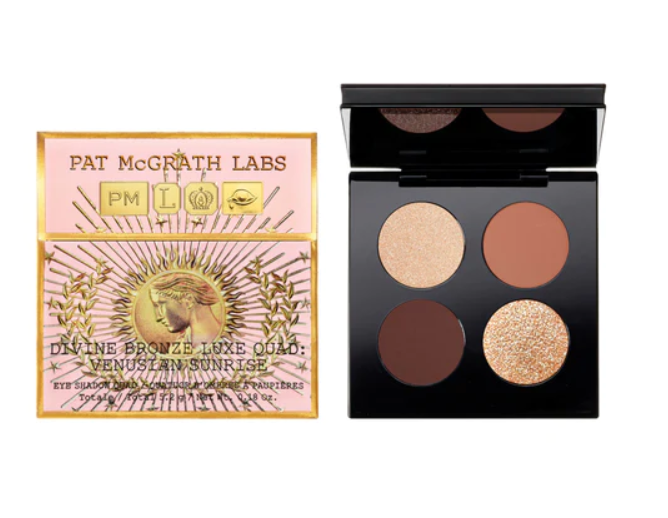 SKIN FETISH: DIVINE BRONZER $39.00
This micro-velvet powder bronzer is luxuriously soft and infused with glimmering luminosity for a sun-kissed glow that lasts all day.
Perfect for all skin tones, the colours in Skin Fetish: Divine Bronzer are carefully curated to balance red, golden, and neutral tones.
It offers one pearlescent and seven demi-matte finishes that can be customised to achieve your desired level of haute heat and face-framing definition.
Formulated to keep you looking radiant from morning to night, Divine Bronzer features a curated blend of oil-absorbing powders and micro-refined golden pearls that lock your complexion into endlessly divine dimension.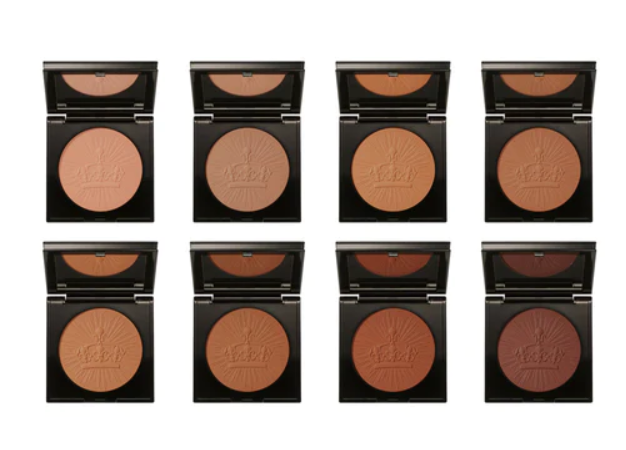 shades Include:
Naked Desire (Soft Golden Bronze)
Nude Honey (Neutral Bronze)
Bronze Dawn (Warm Golden Bronze)
Bronze Nirvana (Warm Tanned Bronze)
Desert Glow (Tanned Bronze with Sparkling Golden Pearl)
Bronze Divinity (Terracotta Bronze)
Burnished Honey (Warm Amber Bronze)
Bronze Mahogany (Neutral Rich Bronze)
MATTETRANCE™ LIPSTICK NUDE VENUS $39.00
Presenting the latest addition to the MatteTrance™ Lipstick collection, Nude Venus, a neutral coral nude.
Available the first time in full-size, this legendary limited edition delivers creamy-matte vivid colour with one-swipe coverage.
Infused with oil-infused powder that provides a weightless and cushiony feel on the lips, the formula is flexible and adherent, ensuring colour stays put all day.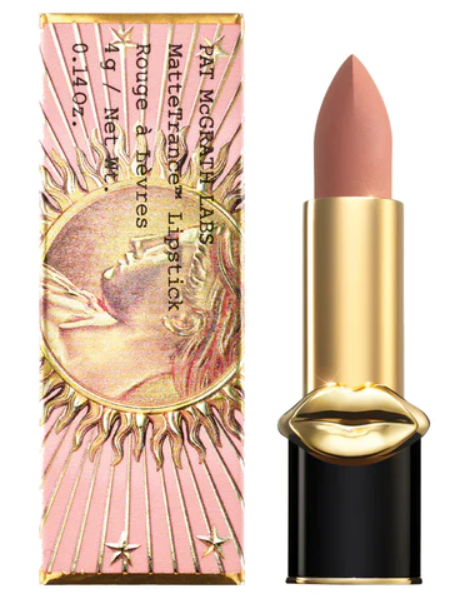 LUST GLOSS NUDE VENUS $29.00
This warm pink nude shade is infused with gold pearl for a multidimensional shimmer that delivers a stained-glass look.
The lightweight, balm-gloss hybrid formula glides on smoothly for sheer-to-saturated coverage, leaving your lips with a lustrous shine.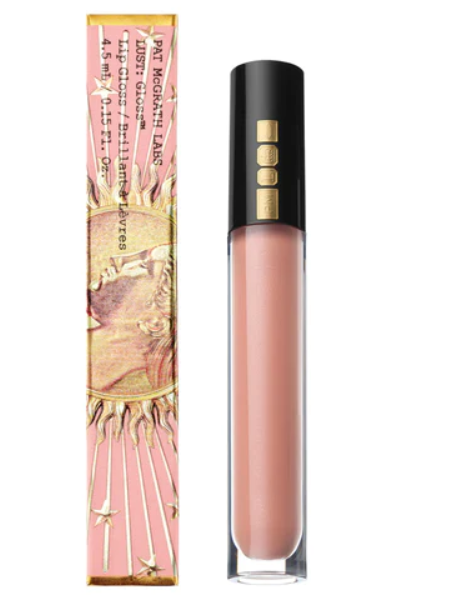 PERMAGEL ULTRA LIP PENCIL NUDE VENUS $29.00
With its creamy gel formula, this lip pencil glides on smoothly with no skipping, providing longwear and transfer-resistant finish.
The creamy texture of the pencil allows for precision shaping, zero feathering and easy blending.
The lightweight feel of the formula makes it easy to define and sculpt your lips to perfection.
Achieve professional-looking results while creating a range of looks from natural to bold to beyond. This long-lasting lip pencil is a must-have for everyone.