Pat Mcgrath unveils Celestial Divinity Collection as the Pat McGrath Labs Holiday Collection for 2020, the range features vibrant, dreamy pigments and textures designed for the eyes, face and lips.
Official Release Date:
the products are set to roll out 25 September via the label's online store, as well as stockists like Sephora, Bergdorf Goodman and Selfridges.
Brand Description:
Celestial Divinity MTHRSHP Mega Eye Palette – Limited Edition – $78.00 US / $105.00 CAD
This epic 18-shade edit captures the full spectrum of perfection — from mesmerising mattes to dazzling duochromes — and includes a re-issue of rare, greatest-hit hues from the PAT McGRATH LABS archives.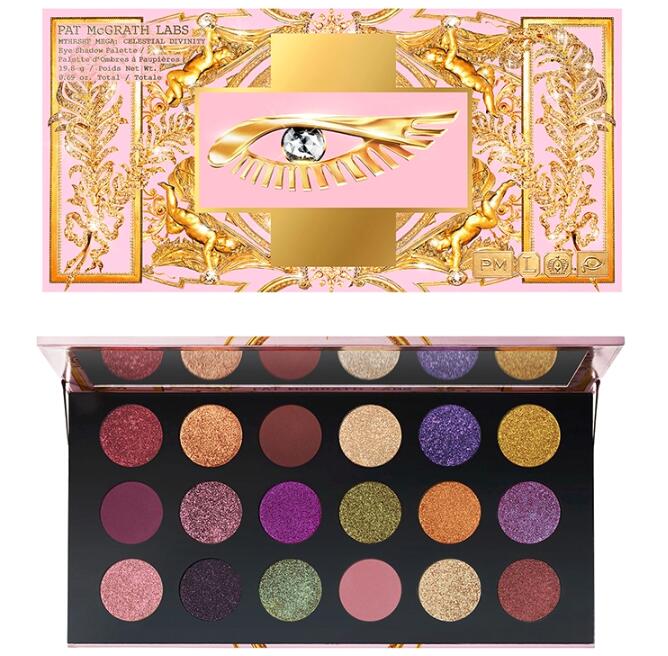 Celestial Divinity Luxe Eye Quad – Limited Edition – $58.00
Risque Rose – Darker pink/rose
Fleur Fantasia – Peach & pink
Interstellar Icons – Blue & bronze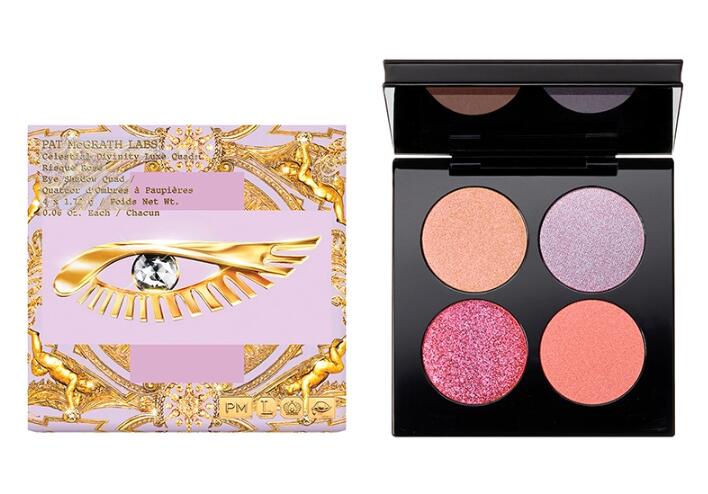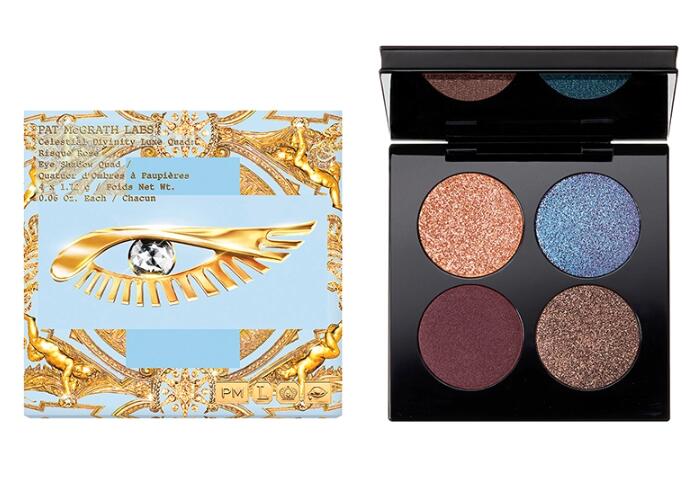 MatteTrance Lipstick – Limited Edition – $38.00
Amour (New)
Divine Romance (New)
Elson (Special Packaging)
Omi (Special Packaging)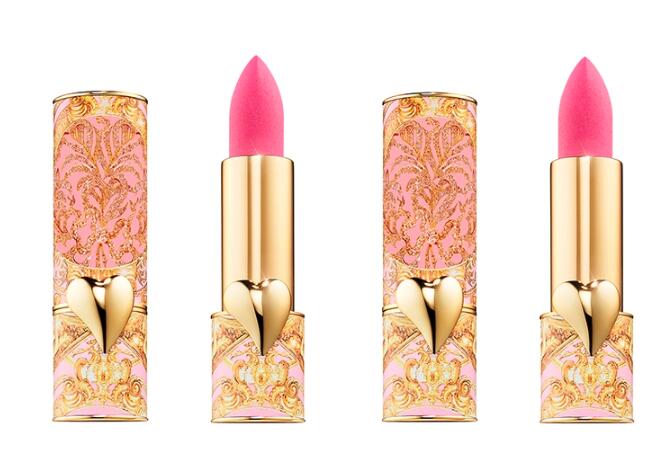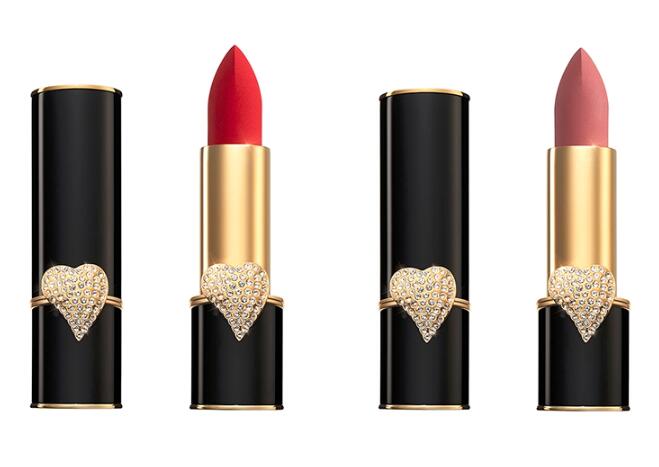 Sublime Skin Highlighter – Limited Edition – $65.00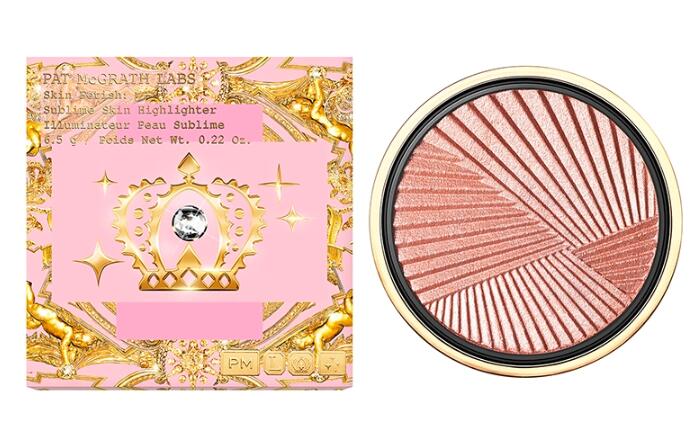 LUXE LIP BALM -LIMITED EDITION – $25.00
CLEAR Clear
ROSE FANTASY Sheer red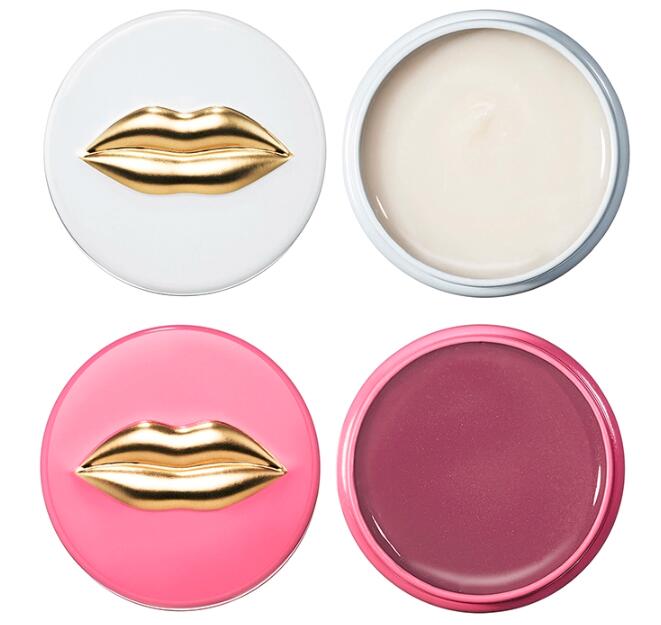 jeweled lipsticks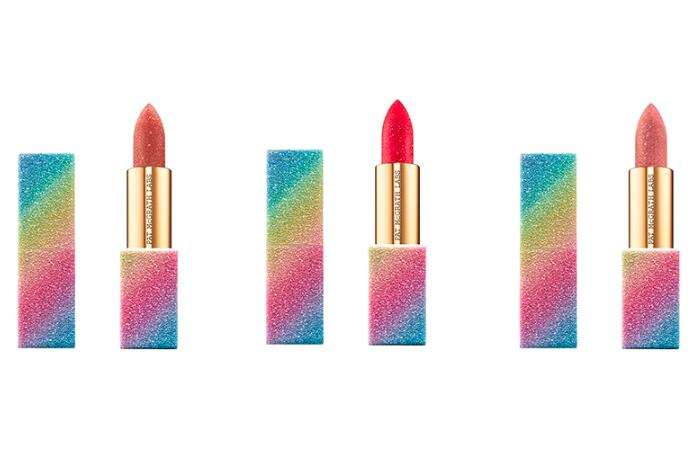 MINI KITS – LIMITED EDITION – $25.00
FLESH 5 ASTRAL LIP TRIO Flesh 5 MatteTrance, Bronze Vinyl Gloss, Living Legend Permagel Lip Pencil
FEMMEBOT FETISH LIP TRIO Femmebot MatteTrance, Clear Lip Fetish Balm, Subburbia Permagel Lip pencil
GILTY PLEASURES MINI LIP TRIO Executive Realness, Elson 2, Soft Core MatteTrance Lipsticks
XTREME PRECISION EYE DUO Perma Precision Eyeliner (full-size), Dark Star Mascara (mini)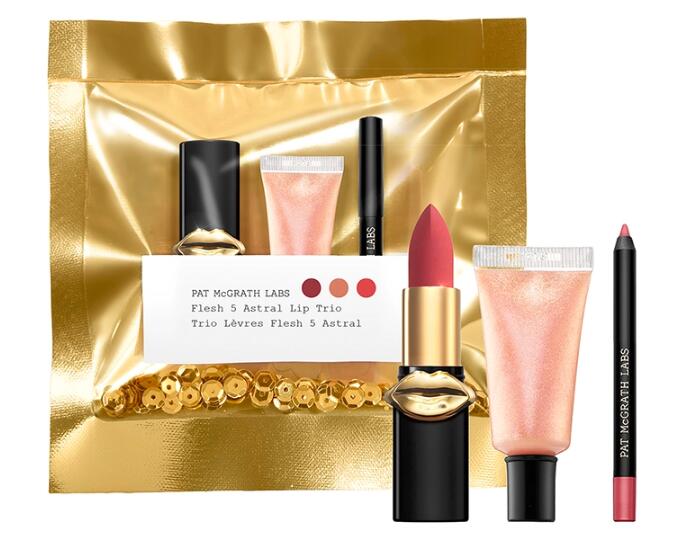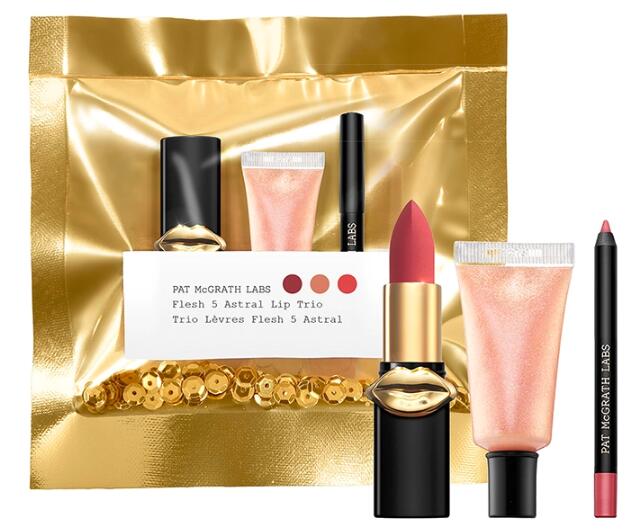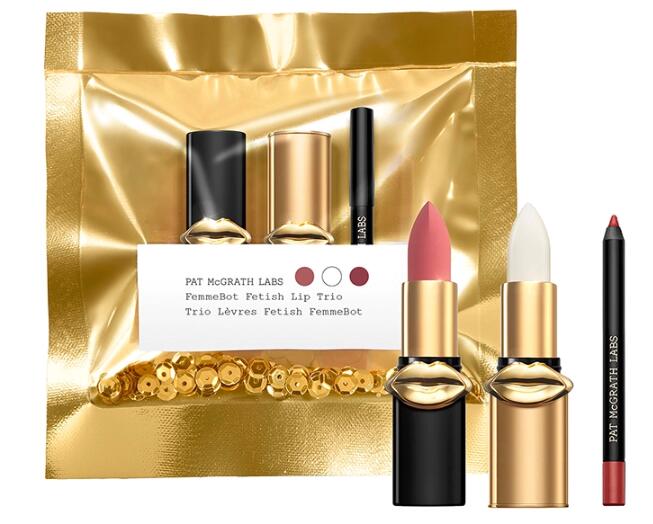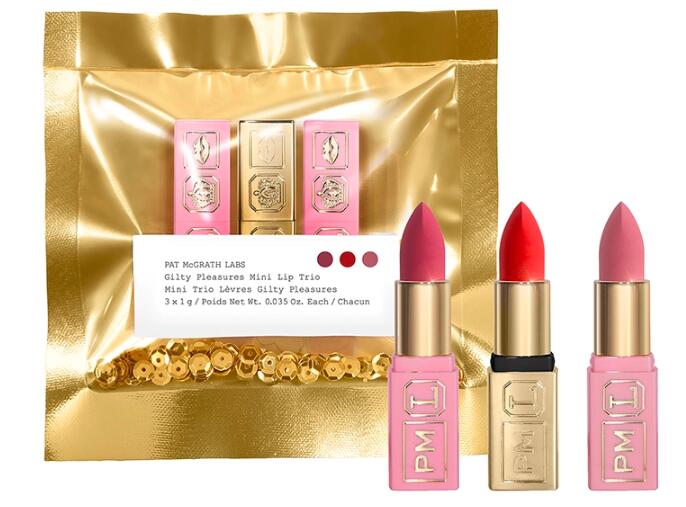 Holidays in the city are chaotic. The Christmas rush means long lines in malls, traffic jams everywhere, waitings lists in restaurants, and to-do lists packed with professional and social obligations!
But despite the chaos, it's also the time when everything seems to come alive–something that Pat McGrath wants to capture in their Holiday 2020 collection, Here's a preview of the exciting items in the collection!