The holidays are the best time of year to score major deals on makeup—whether you're buying for yourself or your loved ones. Beauty retailers launch limited edition Christmas collection for the holidays every year , This is the most worthwhile thing we have every year. NATASHA DENONA 2019 Christmas Holiday Collection is coming, Let me pay attention to the updates on this page:
Natasha Denona will launch not only the Mini Gold and Glow Palettes for holiday 2019,but also a more colorful palette. The upcoming palette is Natasha Denona Metropolis Eyeshadow Palette. This is a limited edition, with a classic gorgeous color scheme full of temptation. It has 28 shades, but the volume of this palette is not very exaggerated. At the same time, it is a good way to celebrate the 5th anniversary of the brand. Check out more about it and look forward to more information about the holiday collection!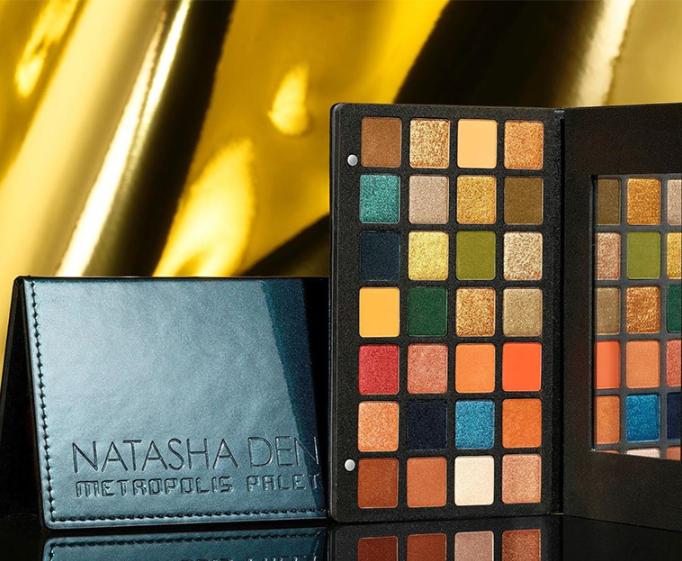 Natasha Denona Metropolis Eyeshadow Palette for Holiday 2019
Available – SEPTEMBER 10th online at natashadenona,sephora / SEPTEMBER 17th in stores
All 28 pans in this midi-size palette are new shades and some of them have been crafted from a brand new formula.
According to information supplied by Natasha Denona: "This new formula will feature a hybrid creamy pressed powder leaving you with maximum color payoff."
The brand also said: "These shadows are packed with the highest quality ingredients to create buttery soft shades that blend seamlessly to achieve vibrant, ultra-pigmented, long lasting looks." So, if you love high-impact colour, this is the absolute perfect palette for you.
The palette takes inspiration from New York City and its vibrant, lively and a little-bit-art-deco colour scheme. Think shimmers, chromes, blues, browns, greens and coppers – all the tones and hues you'll find when walking the streets and staring at the buildings of Manhattan.
TIPS:
We're making our list and we're checking it twice, because it seems every beauty brand is getting into the holiday spirit this season, and we're just trying to keep up! With themed drops from Kat von D, Givenchy, YVES SAINT LAURENT, Tom Ford,Fenty Beauty, Tarte, and so many others, our own stockings are stuffed as much as we're shopping for the people on our list. Check out our list of 2019 holiday makeup and beauty releases, and be sure to check back as many more are announced. Our heart is growing three sizes just looking at these beauties.
Related:NATASHA DENONA THE GOLD COLLECTION FOR HOLIDAY 2019