MAC Cosmetics just released their new Whitney Houston collection in celebration of the iconic legend and her signature looks.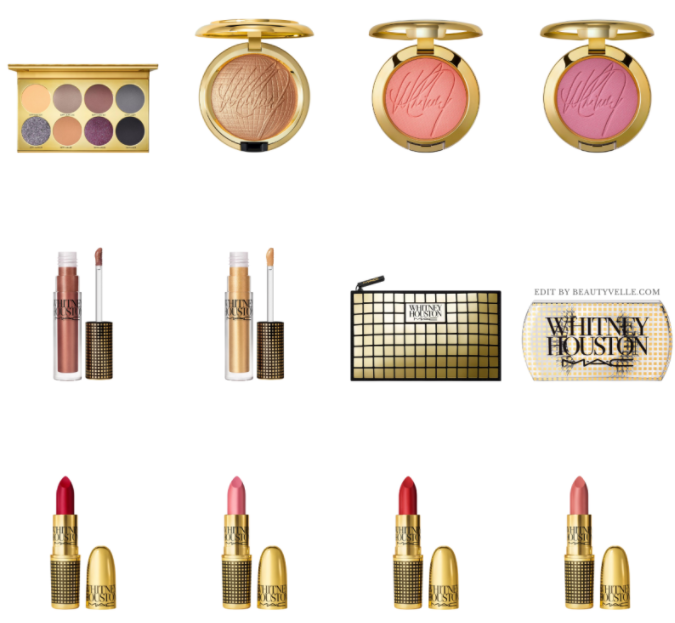 Price:
The collection is available now featuring products ranging in price from £11.20 to £28.80.
Release Date:
Coming soon
Where to buy:
at MAC.com
---
MAC X WHITNEY HOUSTON WHITNEYS NIPPY EYE-CONIC PALETTE, MULTI £28.80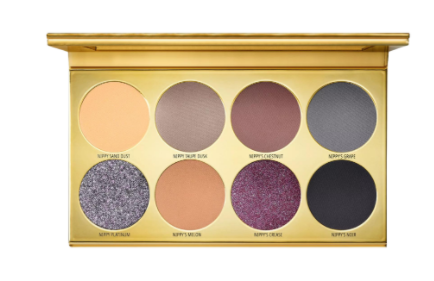 The voice was all hers. The look is all yours. Celebrate your own moments in time with this colour curation inspired by the shades worn by Whitney herself – along with all-new products to honour her everlasting legacy.
Command the stage – or simply the room – with this stellar collection of sparkling, smoky shadows, shimmery face shades, and neutral and red lip hues wrapped in spotlight-worthy gold packaging – perfect for the star that you are.
Includes:
Nippy Sand Dust
Nippy Taupe Dusk
Nippy's Chestnut
Nippy's Grape
Nippy Platinum
Nippy's Melon
Nippy's Crease
Nippy's Noir
MAC X WHITNEY HOUSTON LIPGLASS £16.00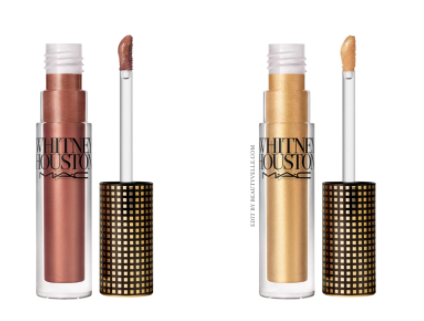 Shades Include:
Nippy's Shimmery Cinnamon
Nippy's Shimmery Gold
MAC X WHITNEY HOUSTON LIPSTICK £17.60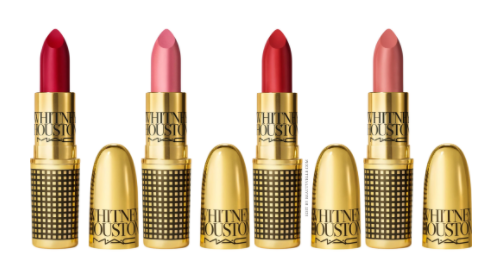 Shades Include:
Nippy's Sensual Red
Nippy's Rose
Nippy's Feisty Red
Nippy's Moody Nude
MAC X WHITNEY HOUSTON EXTRA DIMENSION SKINFINISH JUST WHITNEY £24.00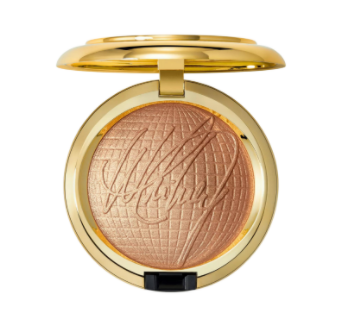 MAC X WHITNEY HOUSTON NIPPYS CLUTCH MAKEUP BAG, GOLD £28.80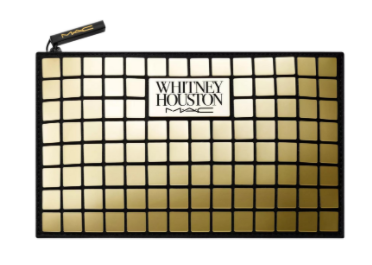 MAC X WHITNEY HOUSTON 80 ROMANTIC LASH £11.20