I saw this LA MER lifting and firming mask on the beauty makeup blogger's blog. When I saw it, I was first attracted by its name. And one of my friend also said that she is obsessed with this mask because of the effect. She also said that if I do not buy it, I will miss the world. It turns out that she is true! I have spent more than half of my mask before writing this blog.
Let me talk about my skin type. T-zone is oil and cheeks are slightly sensitive and dry. When I use the skincare that does not adapt to my face, there will be acnes. This hydration mask makes my skin feel smooth and fresh.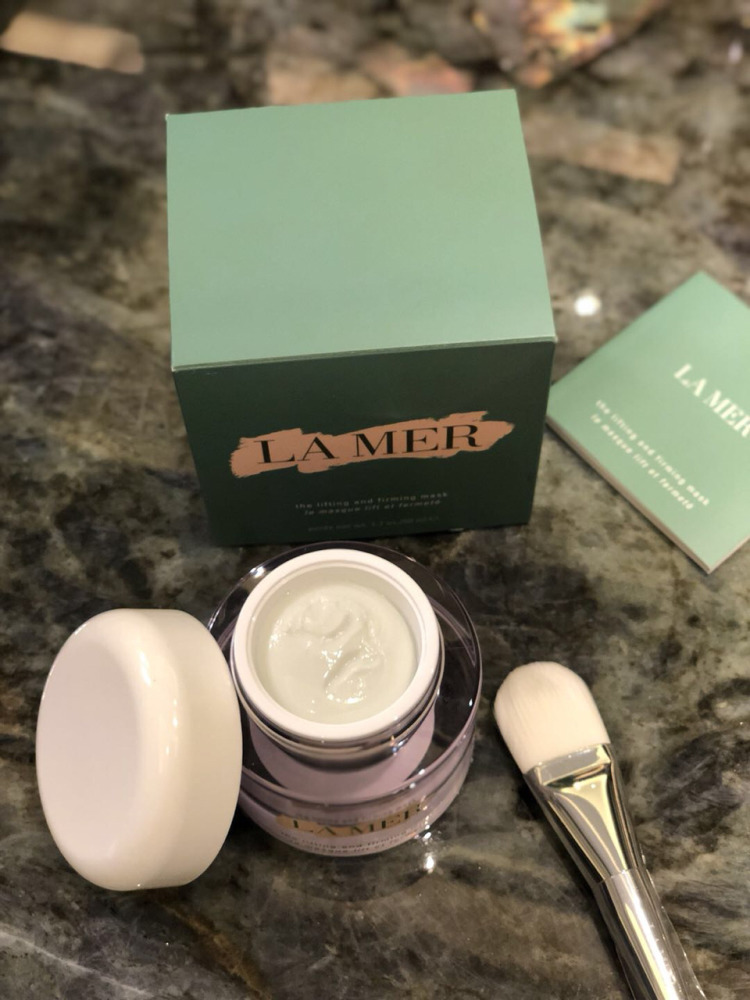 I only use this mask at night. After cleansing, I will nourish the skin with a lotion and then apply the mask to my face. I love the scent and the way that it feels on my face. Although this is a mask but like the essence, it is absorbed at once! The salesgirl said that this mask can be also used as an essence. Use with the classic cream of Lamer, just sleep after applying! This mask is really different from other ordinary midnight mask! Other masks could not be with skincare product, but this one need to apply a layer of cream after applying it. The next day when I got up and when I washed it off, my skin was glowing. my skin feels so hydrated and soft. It makes my skin look dewy and flawless. Especially during the physiological period, and the acne was smashed one night! I have very dry skin and noticeable flaws in my face but after using this mask, only once, it completely renewed my face and my skin looks absolutely flawless and shiny as if I had foundation and highlighter on. My skin loves it.
WHAT'S INSIDE OF IT
From sea-sourced ferments to proprietary complexes, discover what makes it La Mer.
LIME TEA
Our proprietary antioxidant powerhouse neutralizes free radicals to help protect skin from environmental stress and pollution.
MIRACLE BROTH™
The cell-renewing elixir at the heart of La Mer is formulated with hand-harvested sea kelp and other nutrients and minerals unlocked via a natural fermentation process. Surging with vital energies, Miracle Broth™ empowers the five facets of healing – moisture, regeneration, soothing, smoothing and radiance – helping bring skin back to its healthiest center. It's an experience unique to every complexion. And is infused into every treatment in the collection.Fermentation is a time-intensive craft that boosts the power and efficacy of individual ingredients for a sum that is greater than its parts.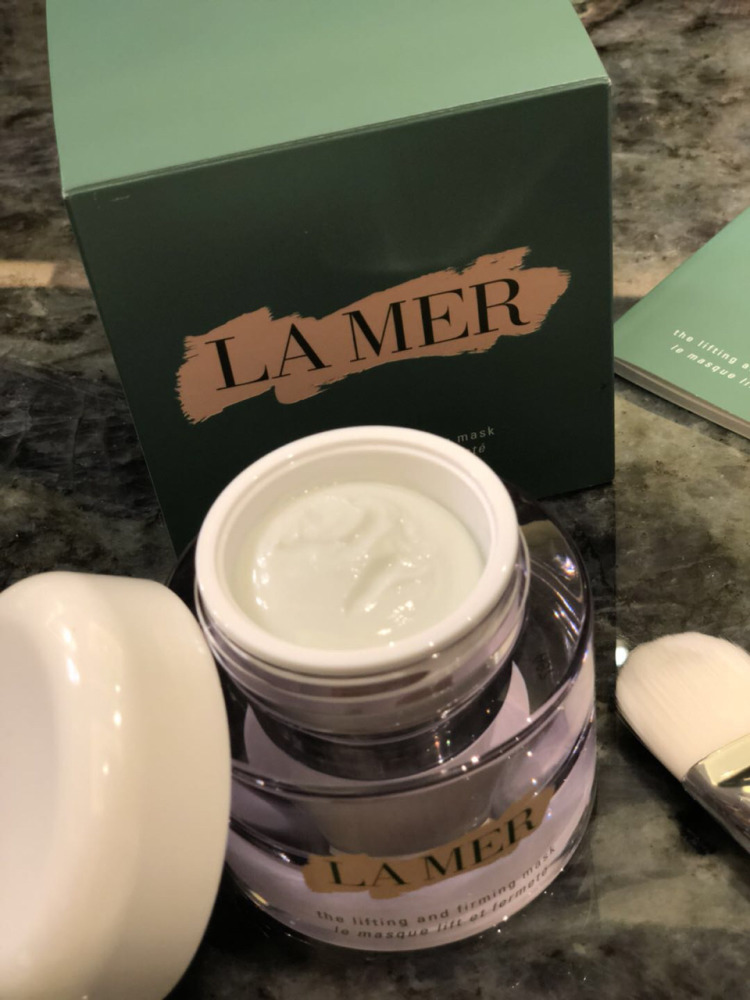 HOW TO USE
STEP 1: Clean your face with cleaning, pat dry with a soft towel.
STEP 2: After cleansing, apply a thin, visible layer to cleansed face and neck with fingertips or the luxurious brush. Avoid contacting with eyes. In case of contacting with eyes, rinse immediately with water.
STEP 3: Allow this rich cream mask to infuse for about 8 minutes. Massage any excess into skin for optimal results.
STEP 4: Follow with your La Mer moisturizer.
THE USER EXPERIENCE
Someone said that: I am a skeptic. Never thought I would find a product that would actually reverse the droop and sag going on with my face. I invested in the Lifting and Firming Mask on the recommendation of a friend. WOW! I read the instructions and decided to leave the product on overnight. I really like the smell and the fact that it isn't sticky or heavy. Didn't see much the first week but after two weeks, my turkey neck was lifting! And so were my jowls. I never expected to see that happen. I'm in my early 60's and I don't feel it, so I don't want to look it. You have a customer for life!
And another one said that: I've used masks for years and this is by far THE BEST. A little goes a very long way and the jar will last at least a year I suspect. Does not feel like a mask – once applied, it feels like leaving an oxygen facial! I slept in it and next morning my skin looked plump, fresh, alive and smooth! I am 45 and athletic so my skin has wrinkles, sun issues, normal oil areas and again I cannot impress upon readers enough – this mask is not a mask – it is a long drink of everything good for your skin!
Objective to speak, the information about the LA MER'S lifting and firming mask has been introduced in detail above. It's incredibly effective. It is a bit pricy, the price is $322, but you will get what you pay for during long-term. Now, let's talk about a few questions about the LA MER'S lifting and firming mask.
1.what is the age for the mask?
This mask is suitable for people over 18 years old.
2.Is this safe for sensitive skin?
The ingredients in the mask are carefully selected, and sensitive skin can be used.
3.Will this help reduce redness?
The mask contains concentrated La Mer signature ingredients Miracle Broth awakening active essence, which can strongly repair any wounds, pores, fine lines, dryness, redness. of the skin and other signs of damage and aging.
4.Does the mask need wash off after it dries?
After applying for 10 minutes, do not wash away, apply the cream directly above it. This can concentrate and repair the skin at night, effectively moisturizing for up to 24 hours, long-term adherence can effectively make the skin firm, moisturizing, healthy, effective against slack, anti-wrinkle, anti-aging.
If you have any questions about LA MER'S products. please leave a message below. If I know, I will answer for you at once. And I'd be happy to discuss some other issues with you. I wish that you will have a good experience with it.
Thanks for the visit guys!
If you like, please click the following options to share, thank you anyway.