The newest LA PETITE ROBE NOIRE variation is presented by the house of Guerlain, celebrating the rose. This special rose is fruity and gourmand, rich and full-blooded.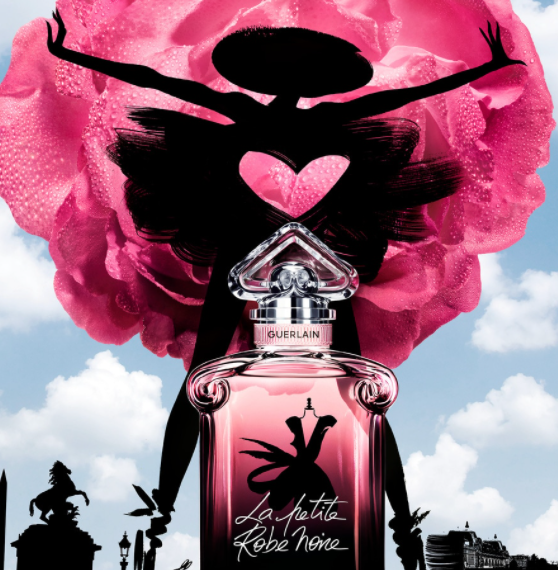 Where to buy:
at Guerlain.com
LA PETITE ROBE NOIRE EAU DE PARFUM INTENSE, inspired by the inimitable style of Parisiennes as a hymn to freedom and love, an incarnation of elegance and allure, an invitation to joie de vivre and irreverence.
ABOUT THE BOTTLE: Created in 1912, the "inverted heart" bottle has gone through more than a hundred years of history to become an icon in its own right.
For La Petite Robe Noire, its timeless lines are adorned with a gradient from black to powdery pink to evoke the notes of the perfume.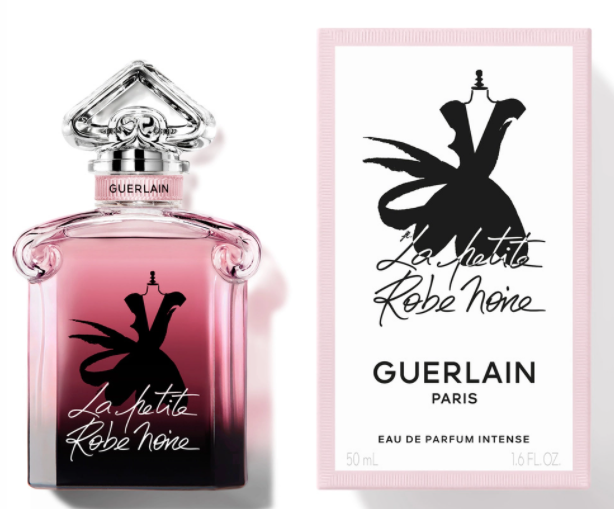 TOP NOTES: bergamot, blueberry, raspberry
MIDDLE NOTES: Turkish Damascus rose, Bulgarian rose, jasmine, orange blossom
BASE NOTES: sandalwood, patchouli, white musk, vanilla, cotton candy
A trail of character in homage to the rose. A tailor-made rose, embroidered with the most beautiful dark notes of perfumery.
La Petite Robe Noire Eau de Parfum Intense, an irresistible and intense gourmand floral trail. Fruity notes of blueberry and raspberry enhance the iconic rose of La Petite Robe Noire.
A zest of bergamot accompanied by white musks and a woody sandalwood-patchouli accord sign a fragrance with an exquisite and unforgettable trail.
As Guerlain describes it, "By combining the essence of Bulgarian rose with the tender and the naturally honeyed scent of a Turkish damask rose absolute, Guerlain has hatched a new rose. The particular and so recognizable rose that signs La Petite Robe Noire. Exquisite and unforgettable, the blueberry accord reveals a floral trail stitched with gourmet notes to bite into."