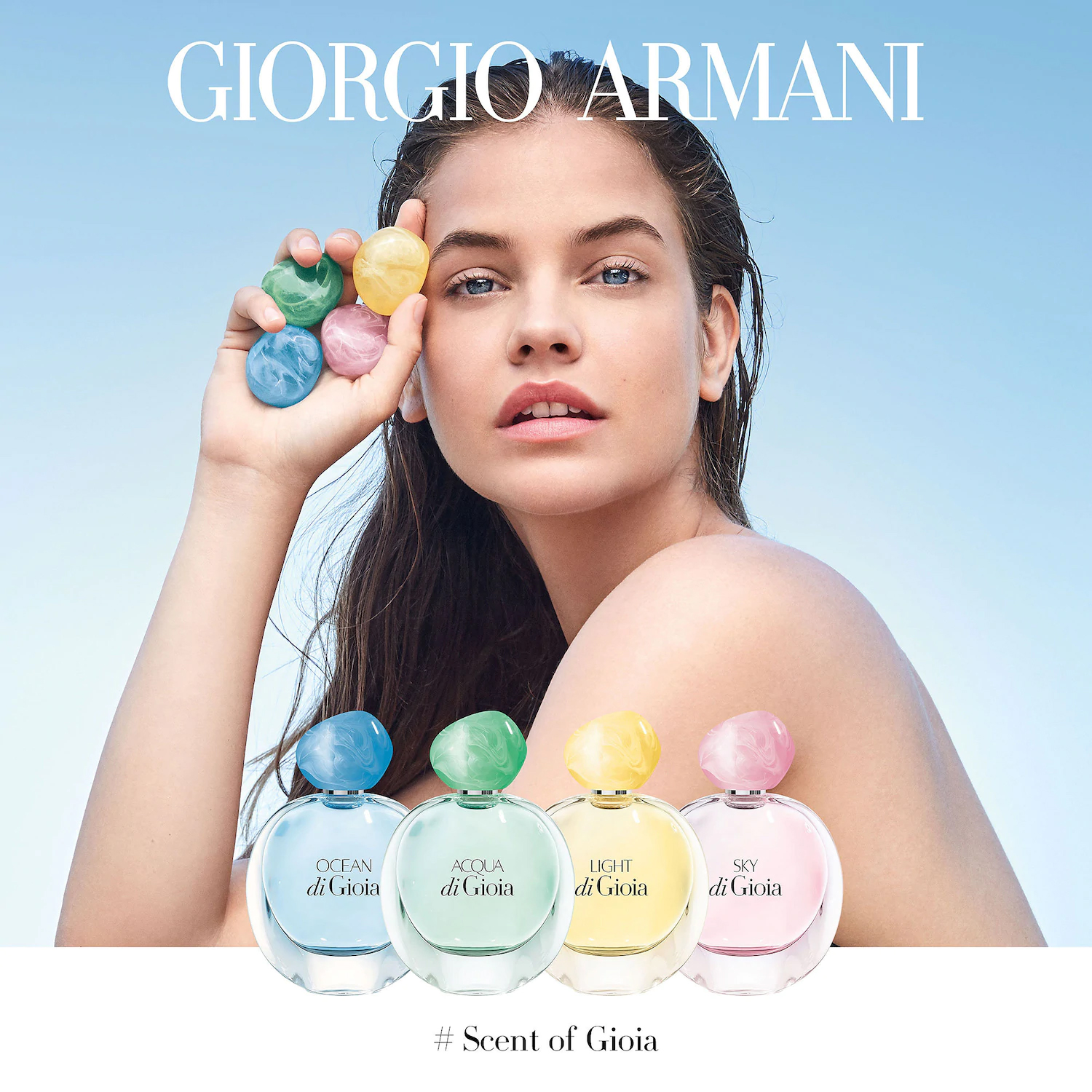 The popular collection ACQUA DI GIOIA by Armani Beauty is presenting a new addition: a lively, crystalline and juicy floral bouquet with aquatic notes designed for the dynamic and modern woman. Named Ocean di Gioia, this feminine fragrance is a tribute to the invigorating blue waters of the ocean.
According to the house, the aquatic floral is a fragrance designed for the dynamic, natural and charming woman, in harmony with herself. The perfumers of the composition are Marypierre Julien and Sonia Constant.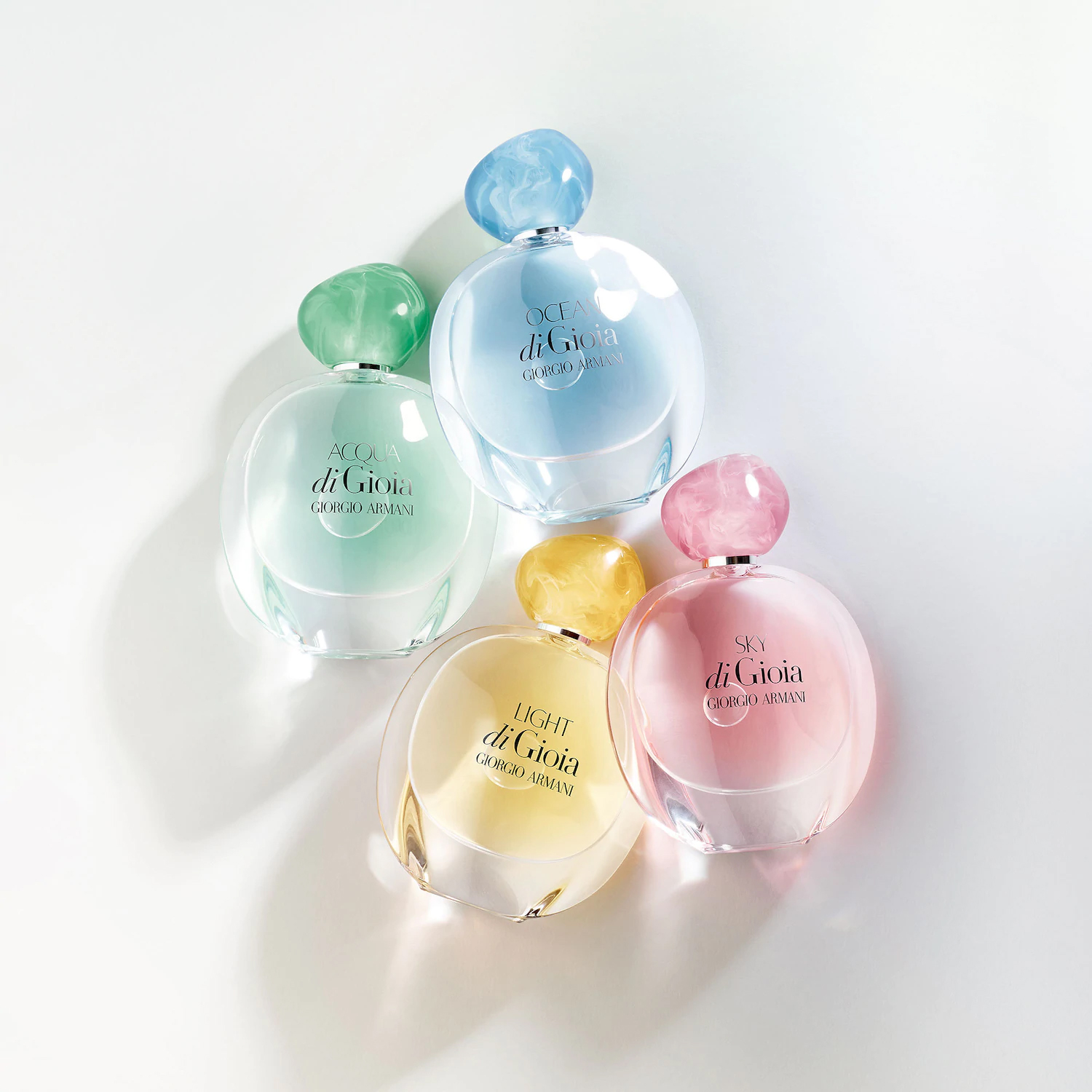 As announced by Sephora: "Giorgio Armani celebrates the 10-year anniversary of Acqua di Gioia with a dazzling interpretation of the most vital element: the ocean. Ocean di Gioia pays tribute to the lively, joyful nature of the ocean. The crystalline floral fragrance is built around the aquatic freshness of water jasmine and the juicy notes of sparkling pear facetted by a woody musk base. Ocean di Gioia represents the free-spirited woman who is in harmony with herself and nature."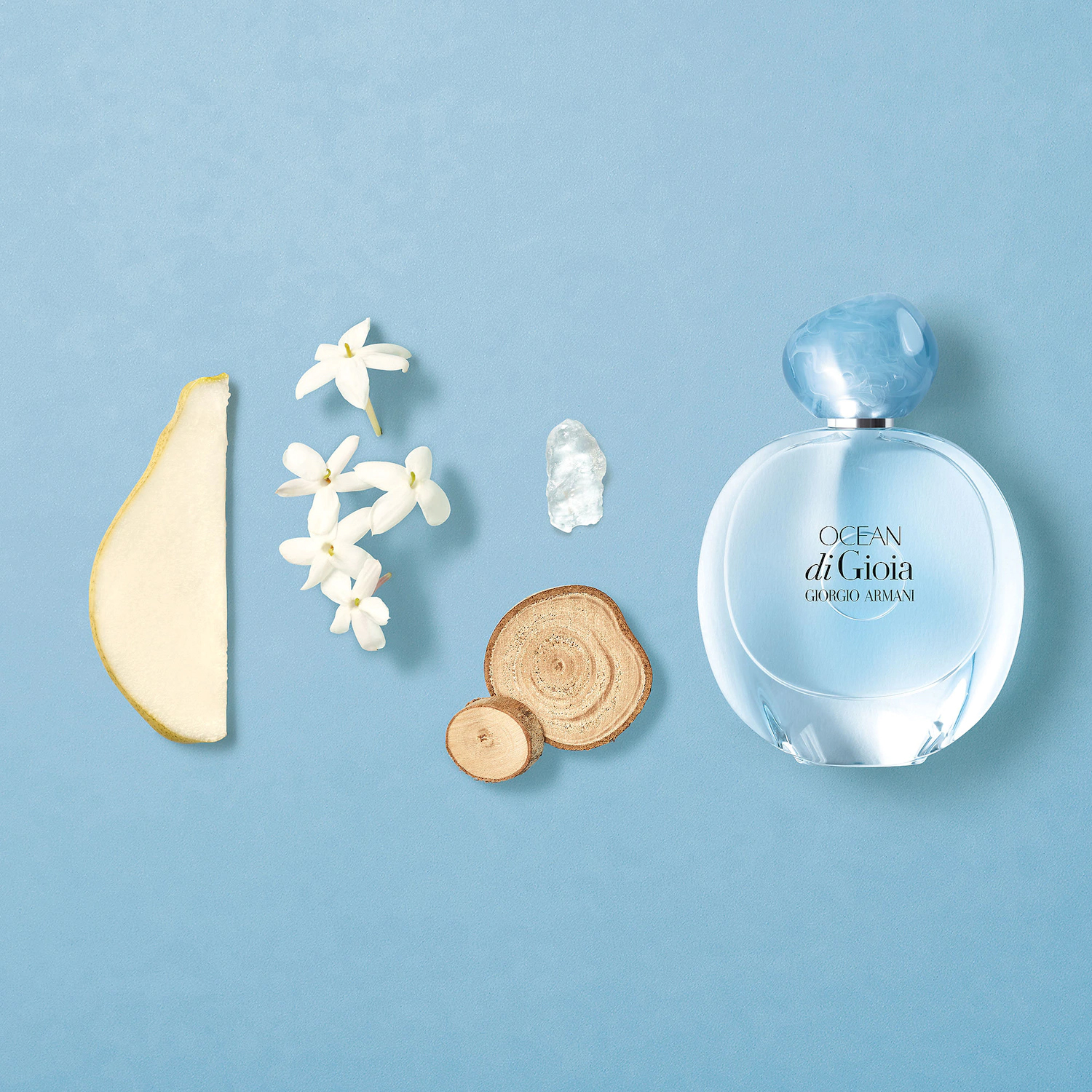 On the Armani Beauty site, more is explained about the notes and composition.
PEAR AND CITRUS
A juicy and modern pear accord meets the radiance of citrus and green vegetal notes, creating a bright, herbal and fruity opening.
WATER JASMINE AND FLORAL BOUQUET
The crystalline notes of jasmine add a radiant petal effect and sublimate the green and fruity trail of the top notes. A feminine and sophisticated floral bouquet that gives a salty touch and an irresistible radiance to the composition.
SANDALWOOD AND MUSK
Together with delicate musk, sandalwood infuses depth, comfort and creaminess giving life to a lively and enveloping trail.
OCEAN DI GIOIA Edition 2020
Top notes: pear, citruses, green vegetal notes
Middle notes: water jasmine, lily of the valley, rose, salt
Base notes: sandalwood, musk
Ocean di Gioia arrives a flacon of the same shape as its predecessors of the Acqua di Gioia Collection, which was redesigned with last year's creation in yellow, Light di Gioia.The flacon is a tribute to nature and natural femininity in Giorgio Armani's vision.Curved lines, inspired by the forms of nature, as well as a pure and structured design that embodies Giorgio Armani's vision of essential elegance with modernity. The sophisticated yet simple Ocean di Gioia bottle is decorated with a pastel blue, rounded cap mirroring a precious stone, radiant and warm, while the color of the juice is light blue.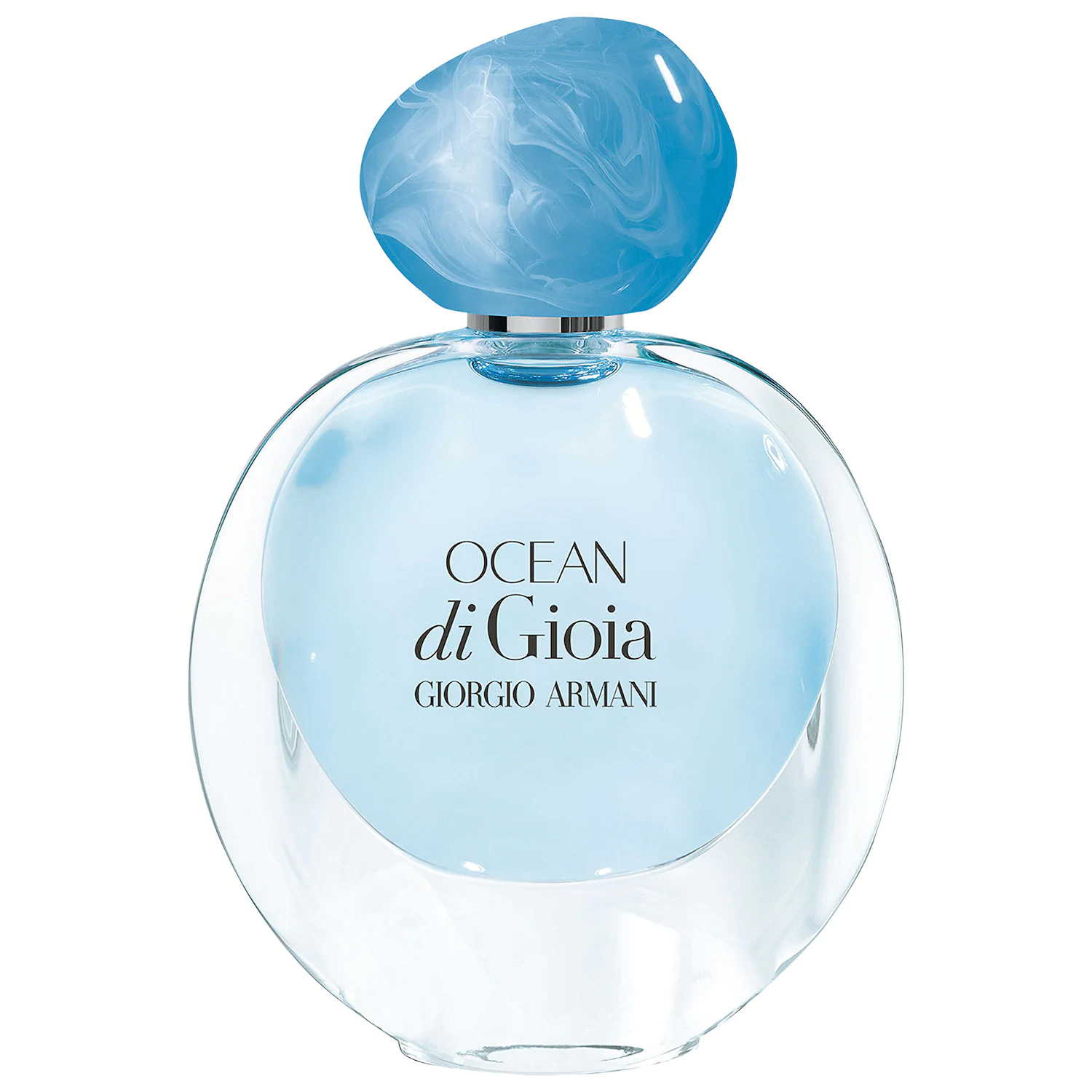 OCEAN DI GIOIA is available as a 30ml, 50ml and 100ml Eau de Toilette through Sephora (pre-order) priced at $58, $78 and $98, or 58 EUR, 80 EUR and 103 EUR at Armani Beauty.
source:fragrantica.com、Sandra Raičević Petrović