Armani Beauty will be launching their Christmas Advent Calendar soon and we have a sneak peek!
Products will include Lip Maestro, Fluid Sheer Glow Enhancer, and My Way Floral Eau De Parfum.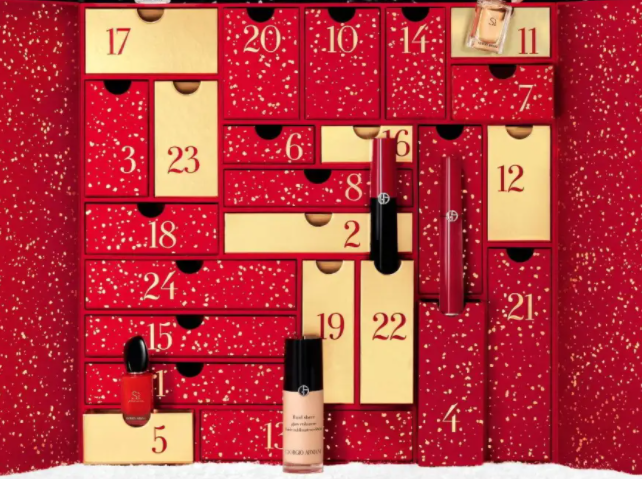 PRICE:
TBC
Official Release Date:
Coming soon at Armani beauty.uk
My Rating: 4 /5
This Christmas calendar is one you'll want to display throughout the holiday season, too.
Its festive red design is detailed with gold stars, whilst the inside features surprise drawers of all shapes and sizes.
When you're finished, they can be re-used to make the perfect storage box for your jewelry and newfound beauty favorites.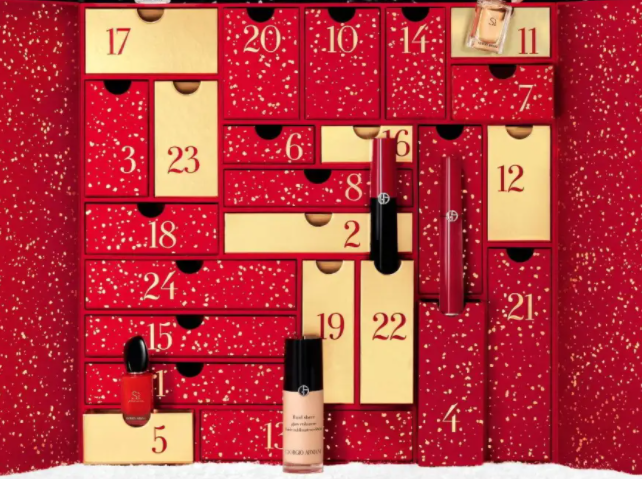 SPOILERS BELOW:
Lip Power 104 & 400
Lip Maestro 400
Eccentrico Mascara
Eyes to Kill Designer Eyeliner
Fluid Sheer #2
Crema Nera UV Moisturizer
Eyes to Kill Stellar Eye Shadow #4
Eye Tint #9
Sea Passione 7mL
Sea Passione Eclat Eau de Parfum 7mL
Sea Eau de Parfum 7mL
My Way Ode Parfum 7mL
My Way Floral Eau de Parfum 7mL
My Way Antance 7mL
Aqua di Joia Eau de Parfum 5mL
Lip Maestro 109/209/405 (Mini)
Lip Power 405 (Mini)
Eyes to Kill 1 2mL
Crema Nera Extrema Cream 15mL
Cremanella Eye Cream 5mL
GA Eye Makeup Remover 40mL
Whether you're spoiling yourself or a loved one this year, Armani Beauty is bound to put you in the Christmas spirit.