To celebrate International Women's Day, Estée Lauder has once again reached a collaboration with Kith Women and is about to launch a limited edition makeup collection. The theme of the collection is "generational beauty," where traits are passed from one woman to the next. The Estée Lauder x Kith Women Collection is housed within a stunning Kith-monogrammed translucent plexi case and each product is presented in golden packaging inspired by Estée Lauder's original packaging.It is centered around a product that stands the test of time: red lipstick. The collection will also include a matte powder foundation, a lip pencil and a lengthening mascara. Let's check out more details!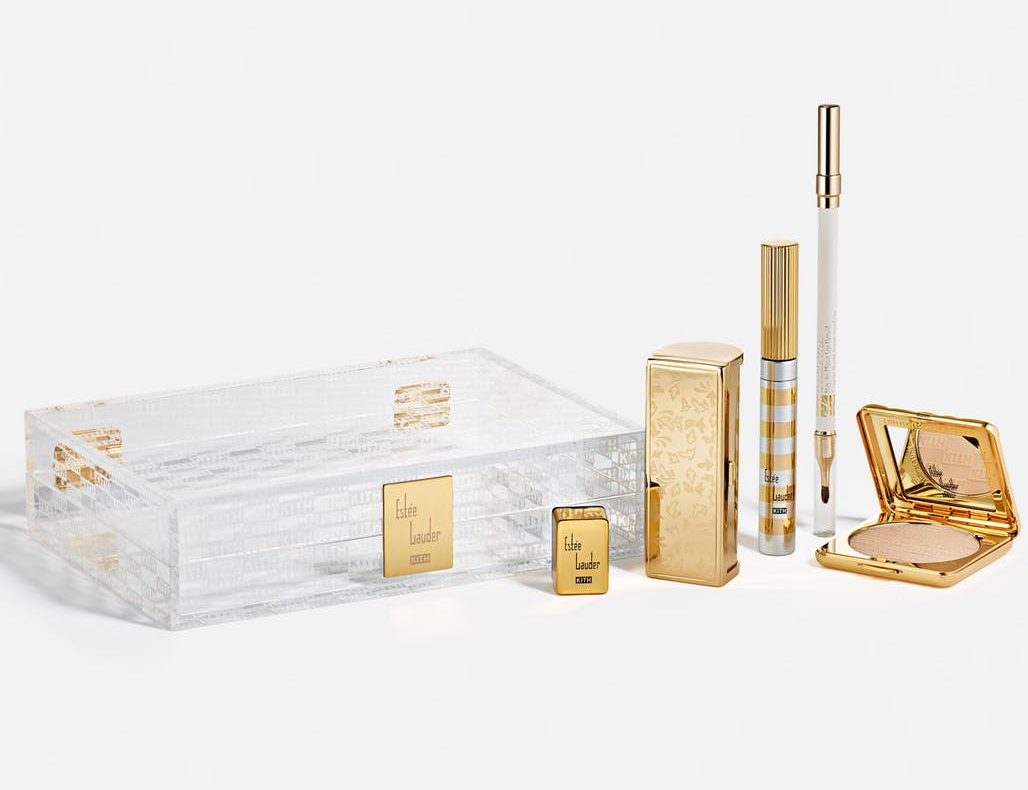 Estée Lauder x Kith Women Collection Celebrates International Women's Day
Available – March 7 at all Kith shops,
Selfridges
London and on Kith.com.
Estée Lauder x Kith Women Collection – £150
Inspired by the beauty brand's original gold packaging, there's a vintage-style lipstick holder, a satisfyingly weighty powder compact embossed with the Kith logo, and the most slender mascara tube.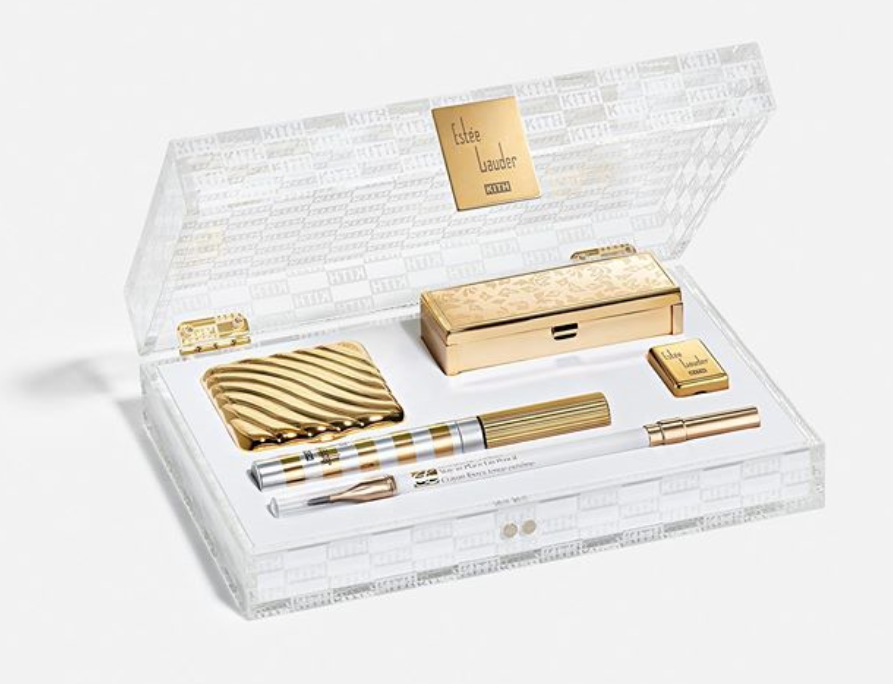 The Pure Color Envy lipstick has been given a Kith makeover too, with twelve shades spanning a shimmer-laced orange to a deep Malbec red.
The real gem is Kith Red – a shade specially formulated to celebrate red lipstick's prevailing significance through all generations of beauty history.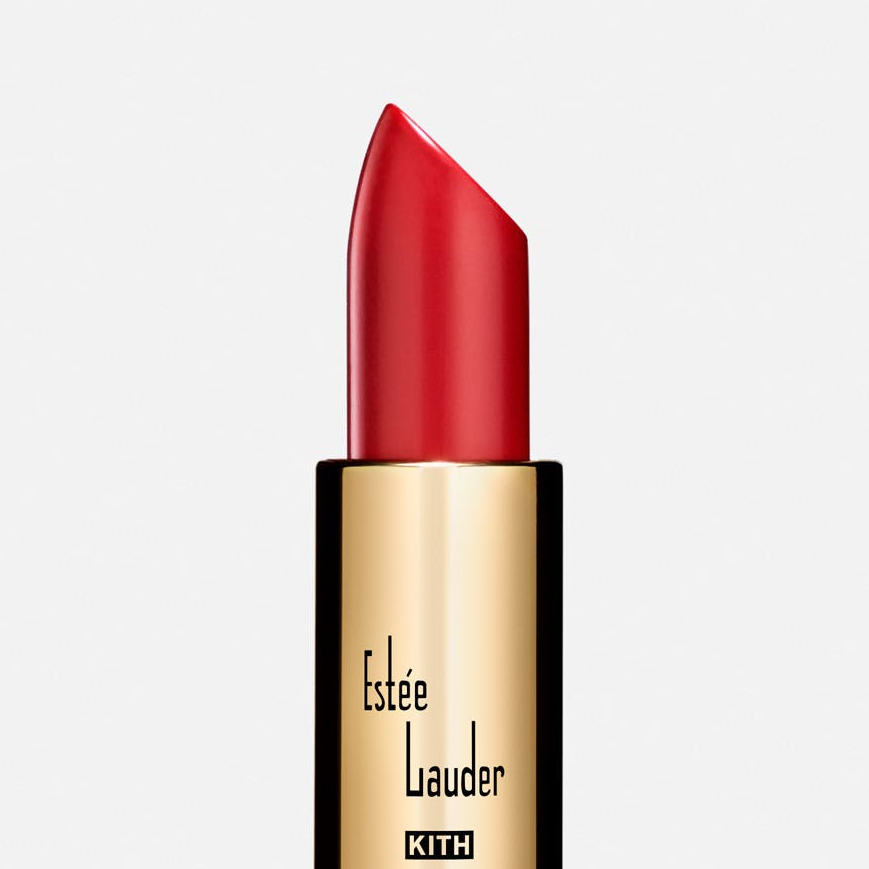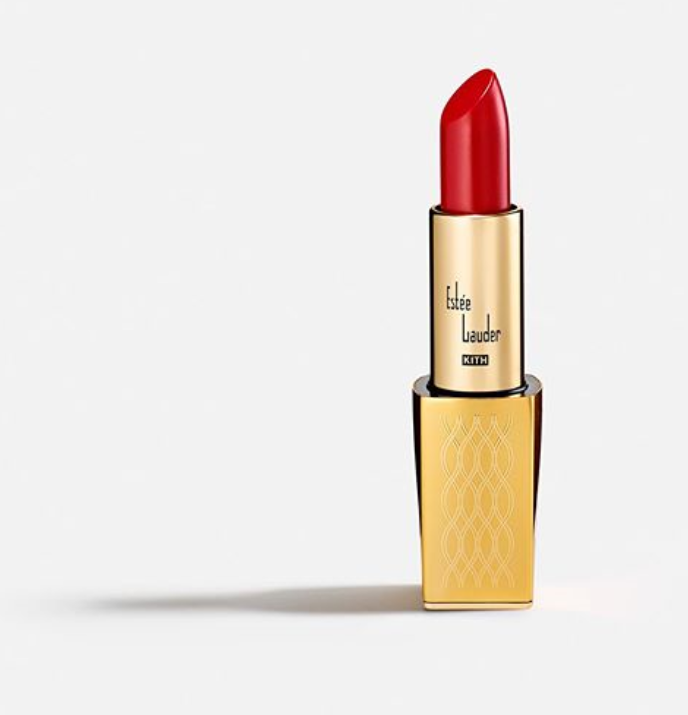 The collection contains some of Lauder's bestselling products from the Double Wear line: there is a lustworthy gold, Kith-embossed Double Wear Stay-In-Place Matte Powder Foundation (excellent for oily skin types), a Double Wear Stay-In-Place Lip Pencil in clear (works under every shade of lipstick) and a Double Wear Zero Smudge Lengthening Mascara (a quick ticket to long, voluminous lashes)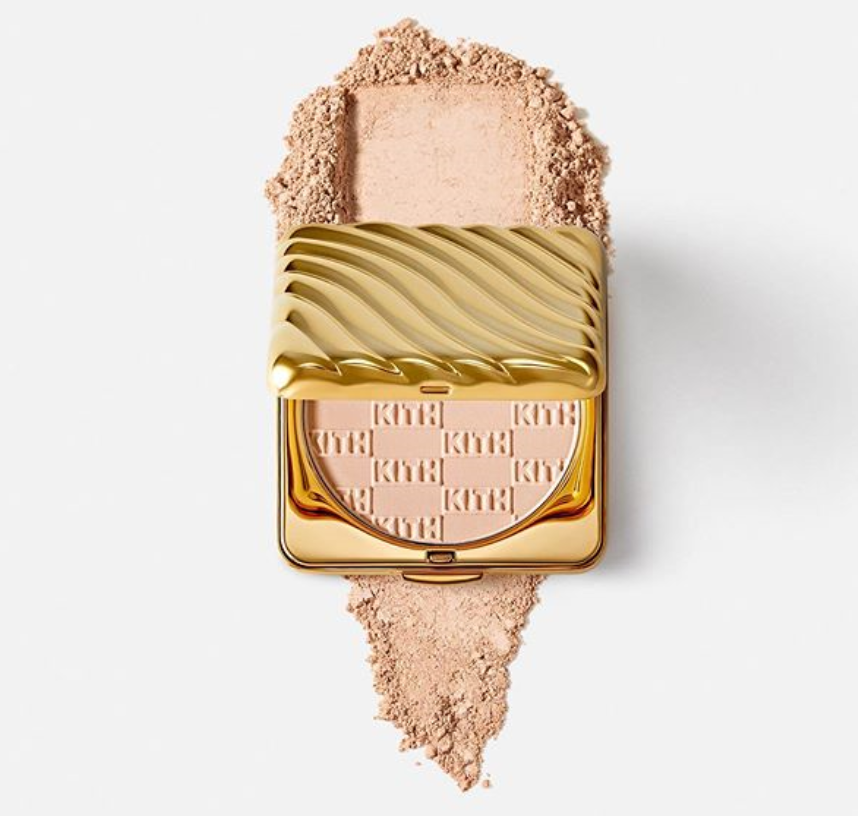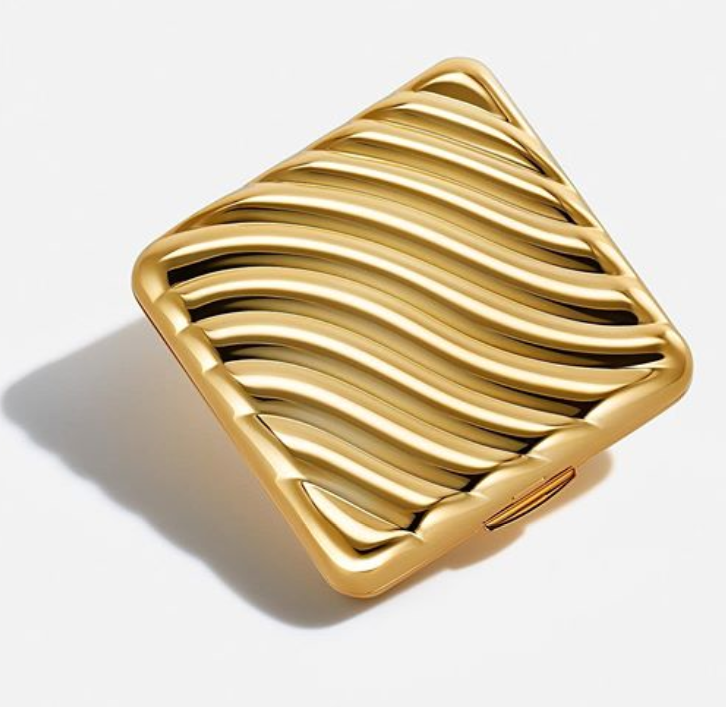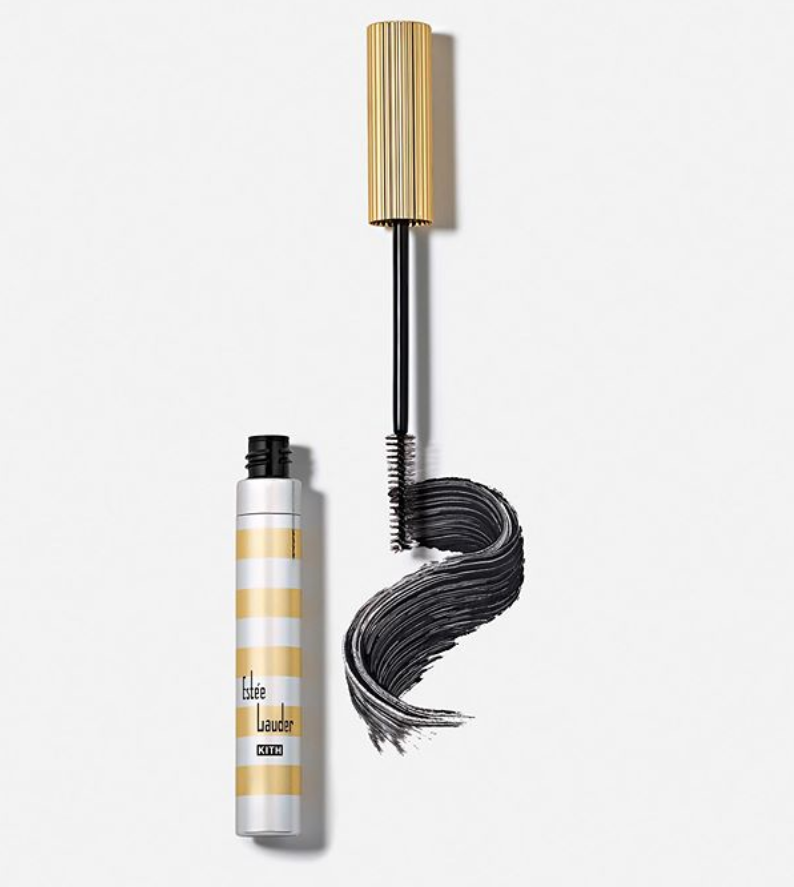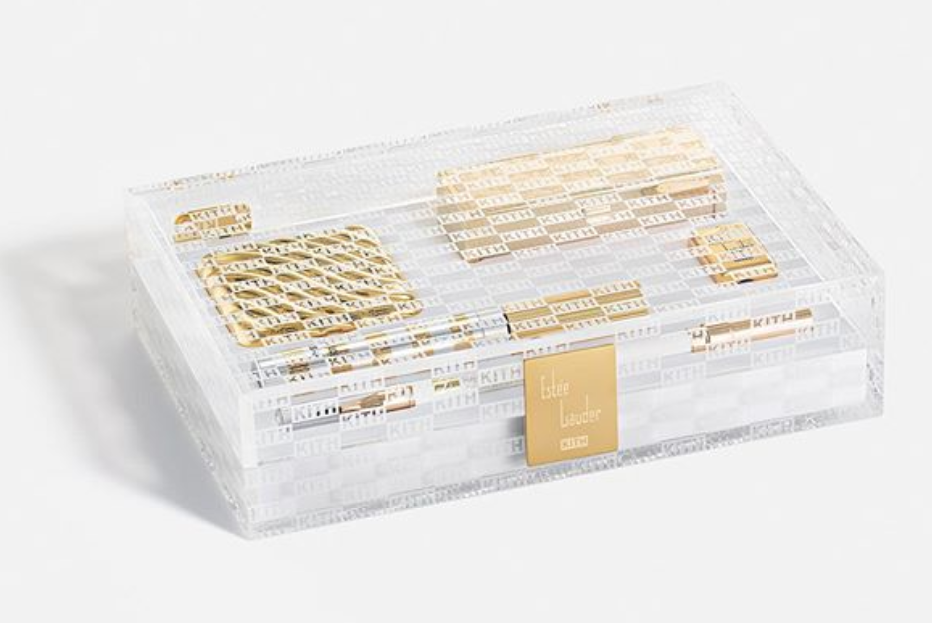 RELATED: ESTEE LAUDER BRONZE GODDESS SUMMER 2020 COLLECTION