French luxury fashion brand Hermès have announced that it's stepping into the beauty ring with its first ever beauty product,which is lipstick. This is a lipstick with a luxurious design called Rouge Hermès. It comes in 24 shades in two different finishes, matte and satin. The matte formula features shades inspired by their iconic Birkin bag, with the texture supposedly imitating the soft leather, while the satin shades pay homage to their classic silk scarves. If you are obsessed with Hermès fashion products, why not try this equally luxurious lipstick?Check out details below !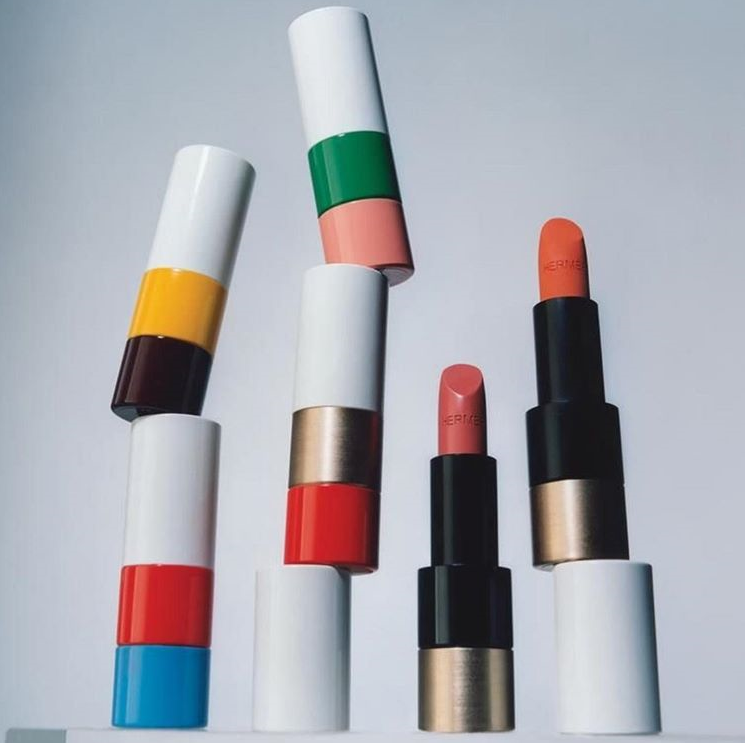 Rouge Hermès Lipstick Collection Available In 24 Shades
Available – MARCH at hermes online,In 35 countries at select Hermès boutiques at saks ,bergdorfs ,bloomingdales .
Rouge Hermès Lipstick – $67 / refills for $42
A refillable packaging by designer Pierre Hardy, made of lacquered metal and Hermès's "permabrass" hardware (the same that is used on its handbags).They will be lightly fragranced with a custom blended scent created by Hermès perfumer, Christine Nagel.
The refillable metal case snaps shut with a resounding magnetic clack.
2 different finishes in matte and satin $67 with refills for $42 in 24 colors and a lipstick leather case.In order to pick the 24 shades, formulators deep dived into the brands archive and went through 75,000 silk swatches and 900 shades of leather to pick the perfect lipstick colours.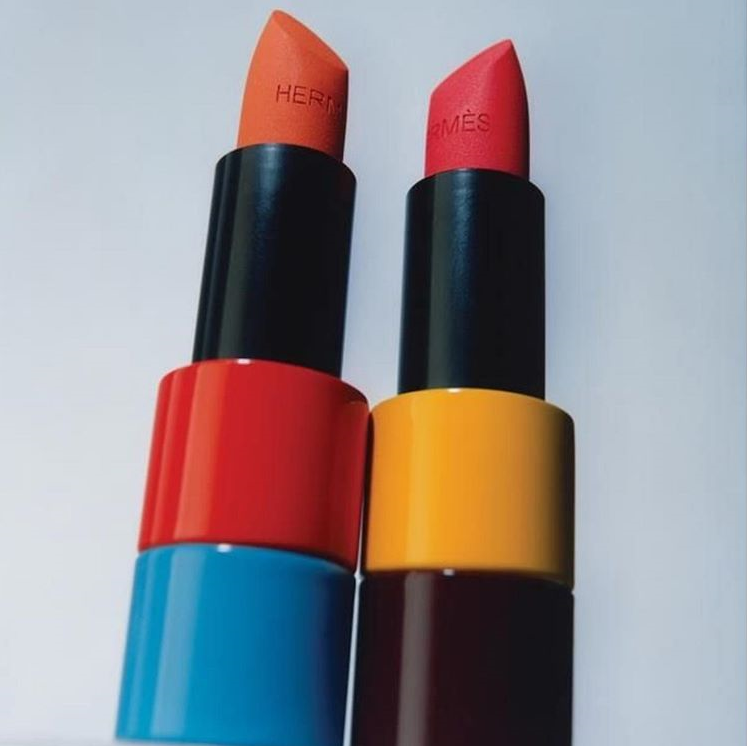 There is also lip brush with a handle of striped, lacquered wood, and a matching translucent lip pencil intended to stop lipstick from spreading.
Also a metal mirror encased in a leather disk that doubles as a necklace pendant.
Every six months for the near future, Hermès plans to launch a new cosmetics category includes complexion products, eye, cheeks, skincare and more…