Get yourself some spring glow! The Essence Bloom Baby Bloom Collection has a very gentle design that meets my expectations for spring collection. This collection gives you everything you need to bloom, including Eyeshadow Palette, Highlighters, Blush, Lip Gloss, Lip Balms and Primer Oil. All the products have a sweet floral theme, hence the name, and everything is so beautifully packaged. The most attractive is still the eyeshadow palette,the shades include six softer, more neutral tones as well as some pops of colour with a teal, poppy red and plum. It is reported that the Healthy Glow Primer Oil, which, in addition to a flawless finish, enriches the makeup with a subtle floral fragrance. This collection is very exquisite in both formula and detail design, and is worthy of praise and expectation!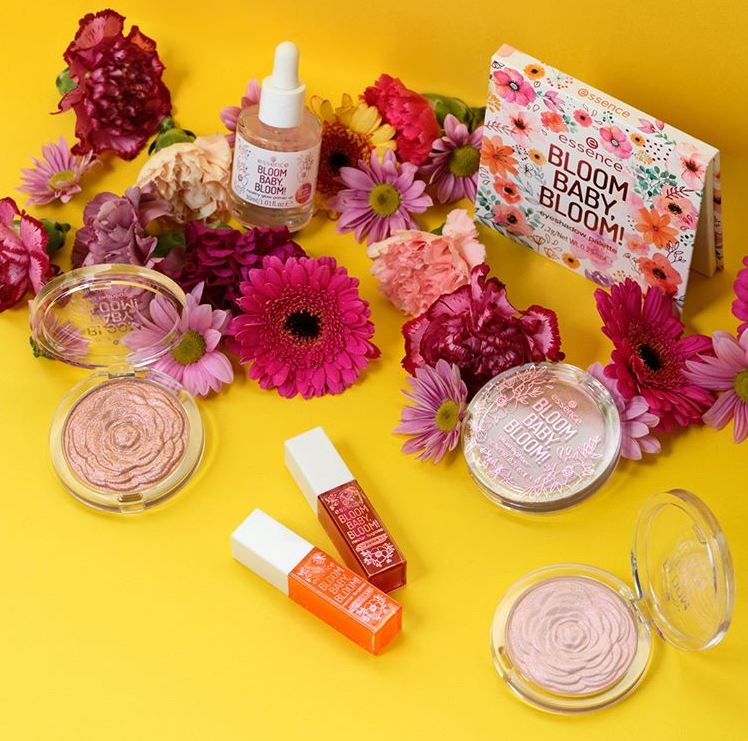 Essence Bloom Baby Bloom Collection For Spring 2020
Available – Now at essence.eu
BLOOM BABY, BLOOM! eyeshadow palette – €7.99
01. POPPY-NG COLOURS ON ME!
The BLOOM BABY, BLOOM! Eyeshadow Palette features nine charming spring colours – from bright red and pink to fresh yellow and blue tones, it includes all the shades of a breathtaking sea of flowers. Their finishes range from matt to metallic and sparkling nuances, and they're all highly pigmented.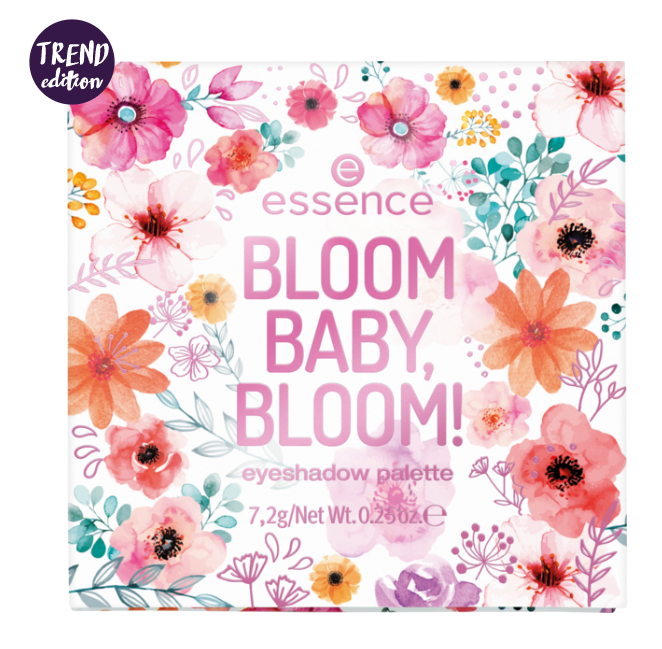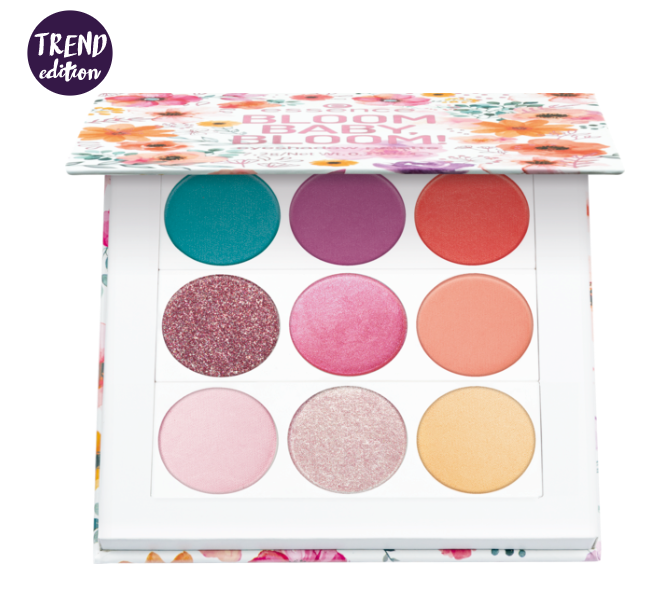 BLOOM BABY, BLOOM! baked highlighter – €3.79
The BLOOM BABY, BLOOM! Baked Highligher in two different shades provides a breathtaking light-reflecting effect. The texture with a high coverage is easy to apply and has a high yield. Simply use a brush or your finger to dab a little highlighter on the cheekbones, underneath the brow arches or on the bridge of your nose and blend to give your face a spring-like glow. The unique flower embossment is a special extra.
Shades:
Daisy Me Glowing
Rose & Shine!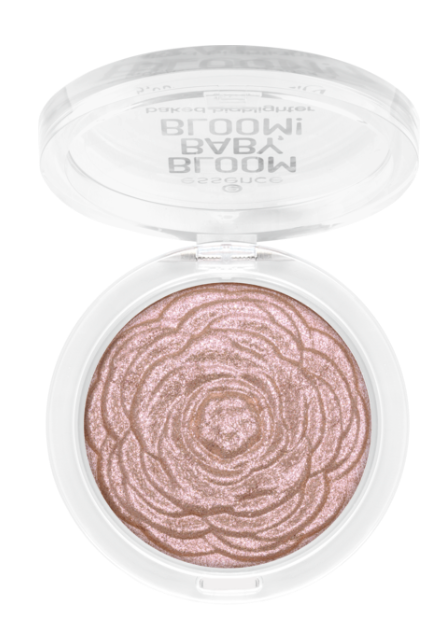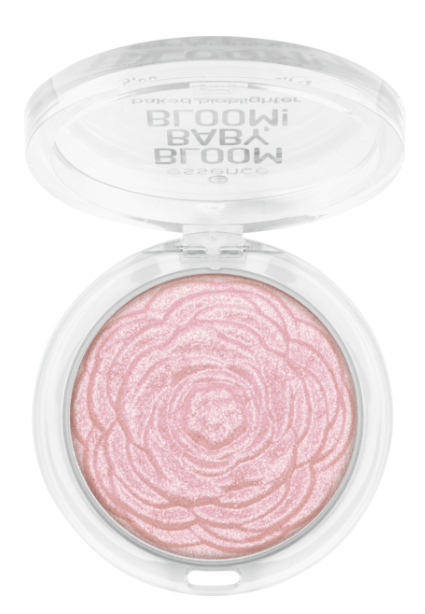 BLOOM BABY, BLOOM! Blushlighter
In the mood for delicate, rosy apple cheeks and a fresh spring look? Then the BLOOM BABY, BLOOM Blushlighter is perfect for you! With its softly melting texture, it feels very light on the skin during application and leaves behind a metallic matt effect.
01. I LILAC YOU!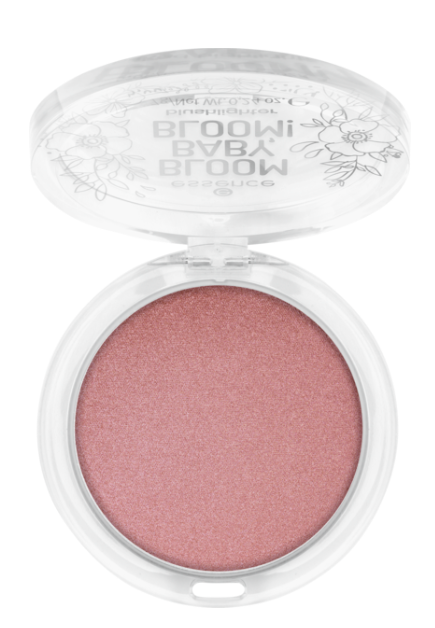 BLOOM BABY, BLOOM! nectar lipgloss – €1.99
Shiny, shiny – that's the motto of the BLOOM BABY, BLOOM! Nectar Lipgloss, which is available in red and orange. In addition to breathtaking colours, it also provides the delicate skin of the lips with pampering care thanks to its jojoba oil and vitamin E ingredients. With a jumbo applicator, the flowery gloss can be applied generously on the surface of the lips to conjure-up a fresh spring look for every style.
Shades:
Hibis Kiss
Tulips on my lips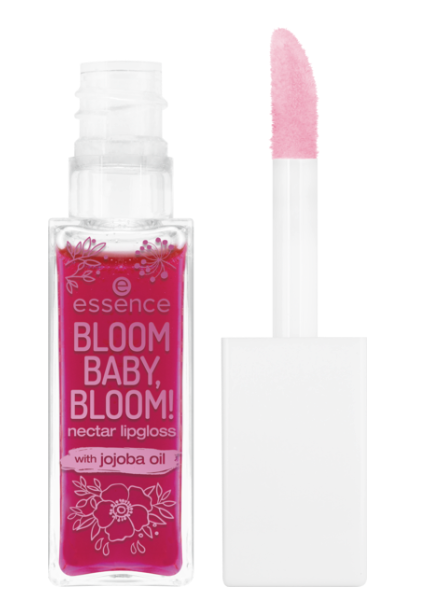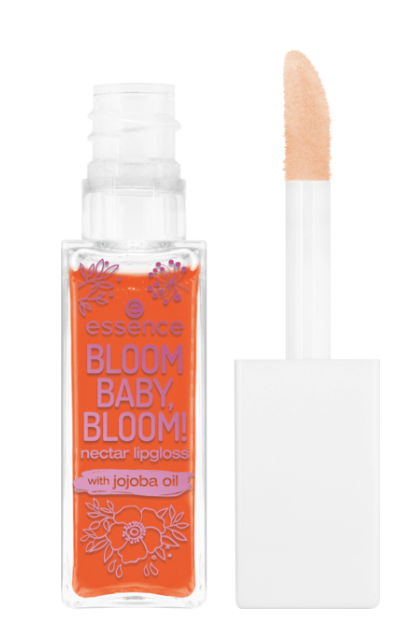 BLOOM BABY, BLOOM! healthy glow primer oil – €4.49
Enjoy the spring season with all your senses! That's why the BLOOM BABY, BLOOM! Edition doesn't just feature products in bright, blossomy colours, it also offers the Healthy Glow Primer Oil, which provides a flawless finish and gives the make-up a subtle floral scent. Thanks to its nourishing texture, it perfectly preps the skin for the subsequent application of foundation. The oil absorbs quickly and is non-greasy.