Each summer Chanel releases the Les Beiges collection. A mix of beauty essentials especially curated for sun kissed golden skin. chanel les beiges healthy glow sheer powder in limited edition packaging are my favourite, but the lip balms and les healthy glow are usually equally enticing!
Chanel presents its annual summer collection Les Beiges, designed to give the skin a natural and luminous appearance. The 2019 collection includes palette eyeshadow Les Beiges Natural Eyeshadow Palette, eyeliners Stylо Ombre et Contour in 2 colors, new ultra-light tint-fluid Les Beiges Water-Fresh Tint in 6 colors, bronzing powder Les Beiges Healthy Glow Sheer Powder with a slight glow effect in 7 shades and lip balm Healthy Glow Lip Balm.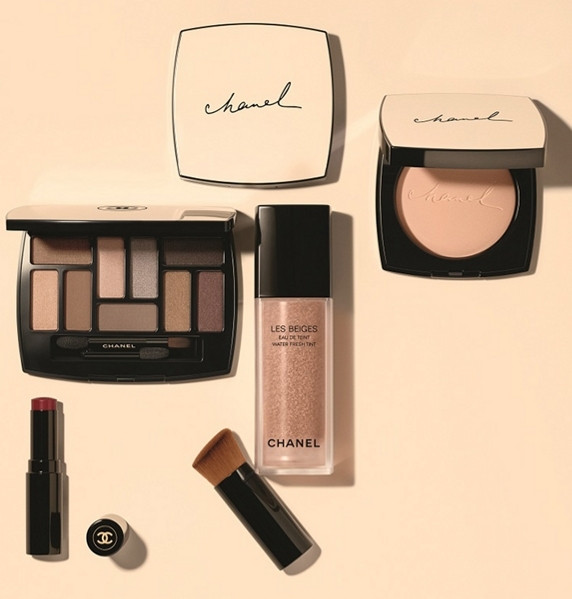 Chanel Les Beiges Summer 2019 Collection
U.S. / UK Launch at Chanel, Saks – later at Nordstrom, Neiman Marcus , Harrods, Selfridges
For the first time ever, Chanel Beauty utilizes microfluidic technology already used in skincare and fragrance to create a stunning nude skin effect in a WATER-FRESH TINT. Additional products in the lineup include a HEALTHY GLOW SHEER POWDER, an EYESHADOW PALETTE and a HEALTHY GLOW LIP BALM.
Chanel's Global Creative Makeup and Colour Designer Lucia Pica shares details on the WATER-FRESH TINT in an official statement:
"LES BEIGES Water-Fresh Tint is a new makeup product that enhances women's natural beauty. It is worn like a subtle and undetectable second skin."
The new WATER-FRESH TINT features a jellified texture and offers the skin a high percentage of water for an intense and immediate sensation of freshness. Once applied the skin is left feeling luminous and evened out with a sheer finish. The product is created to be applied with a small ergonomic brush that blends perfectly with the ingredients. Les Beiges Water-Fresh Tint lets the skin breath as it has an ultra-fine texture that feels like a second skin. The result is a luminous makeup, very natural and fresh looking.
Les Beiges Water-Fresh Tint – $65.00
Light
Medium Light
Medium
Medium Plus
Light Deep
Deep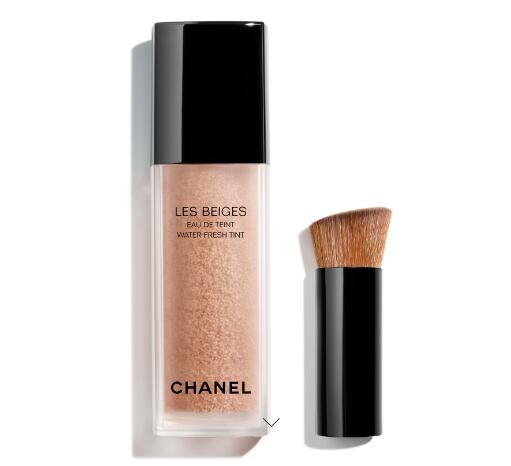 Our Chanel Les Beiges Summer 2019 Collection continues with Les Beiges Natural Eyeshadow Palette. which heightens the beauty of natural skin. Each of the nine natural eyeshadows are similar to the tones of the outdoors. The hues include airy beige, rosy beige, raw cocoa, bare skin, moonlight, matte khaki, hot chocolate, mineral bronze and sienna. Each color is compatible with all skin tones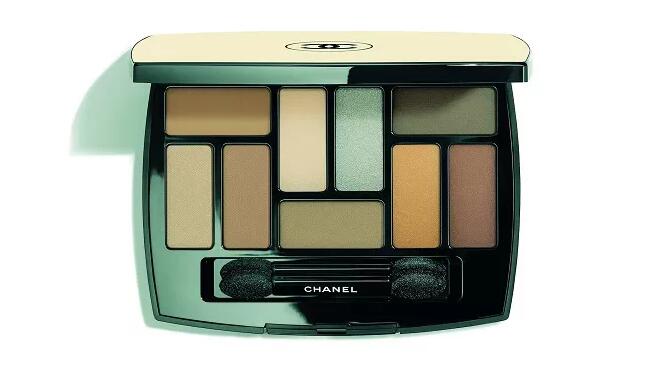 Les Beige Healthy Glow Lip Balm ($25.00) . Just enough to add a touch of vivid color. The texture is creamy and feels hydrating while the formula contains Vitamin E derivative and moringa butter to nourish and protect the lips.
Because it's translucent, your natural lip tone will skew the shade so it won't look exactly the same on everyone. There is enough pigment that your lips look covered but not so much that your own tone (both skin and lip) doesn't come into the picture.
Shades: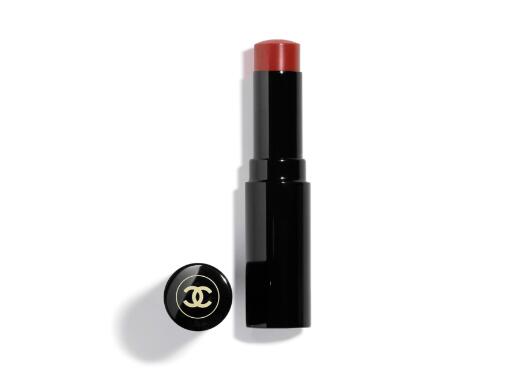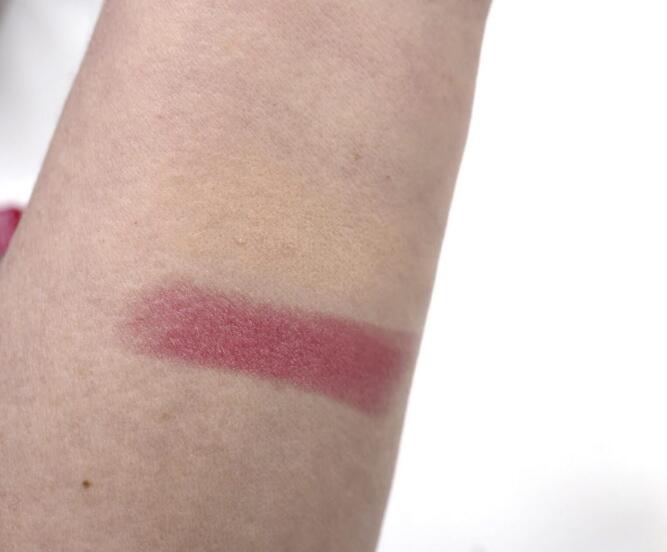 Rouge Allure Liquid Powder – $30.00
This matte creamy, yet powder-like, lip colour delivers a blurred effect and glides onto lips for seamless coverage.
Shades:
966 Cranberry Red
968 Vintage Pink
970 Ruby Red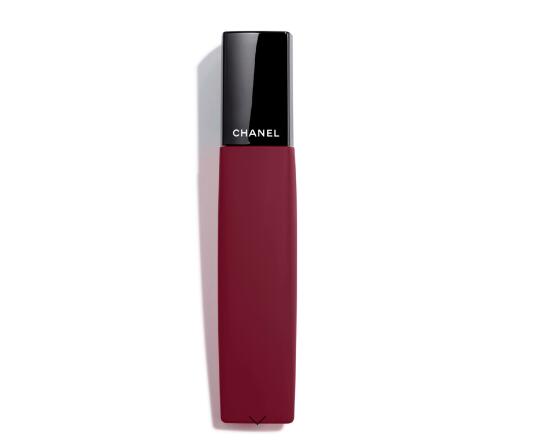 Rouge Allure Velvet Extreme – $38.00
This extreme matte lipstick features a non-drying texture that glides smoothly onto lips with intense, longwearing colour.
Shades:
122 Chestnut
124 Muted Fuchsia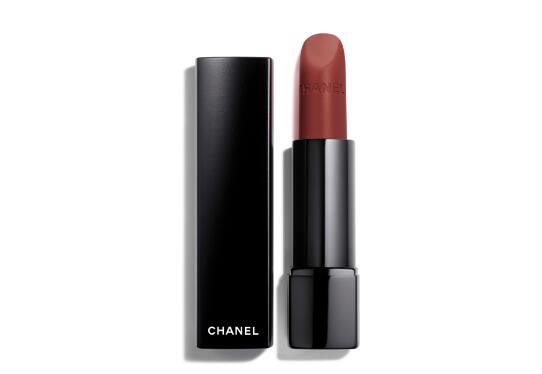 Chanel Les Indispensables Palette ($70.00) ,There are 9 shades, as you can see, and a mix of light reflecting and matte textures. The swatch coming up gives you a clear indication of the pigment and smoothness. It's genuinely an easy wear, designed to give a pared back beauty look in keeping with warmer, summery tones and the trend for natural, earth inspired colour.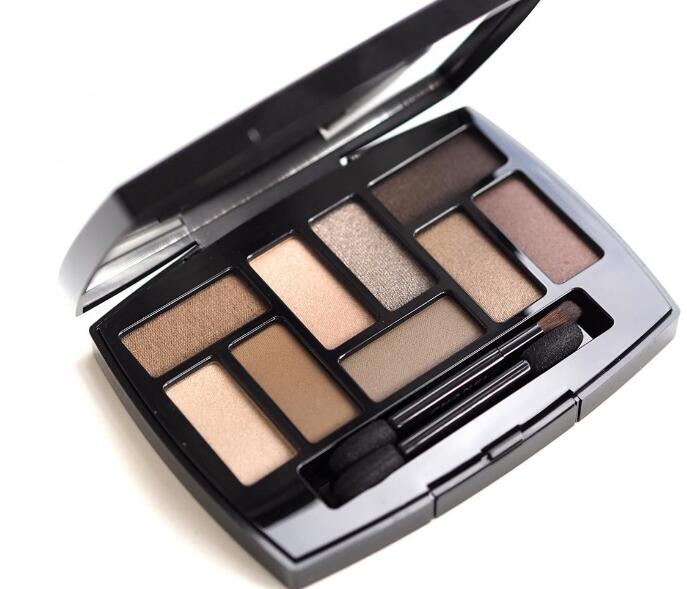 there isn't a bad shade in there. I haven't seen all of the summer collections from other luxury brands yet and I'm curious to know if they're all taking this neutral route. Somehow, I feel a palette based on blues might look rather wrong now. Maybe not, it's so often the mood of the moment.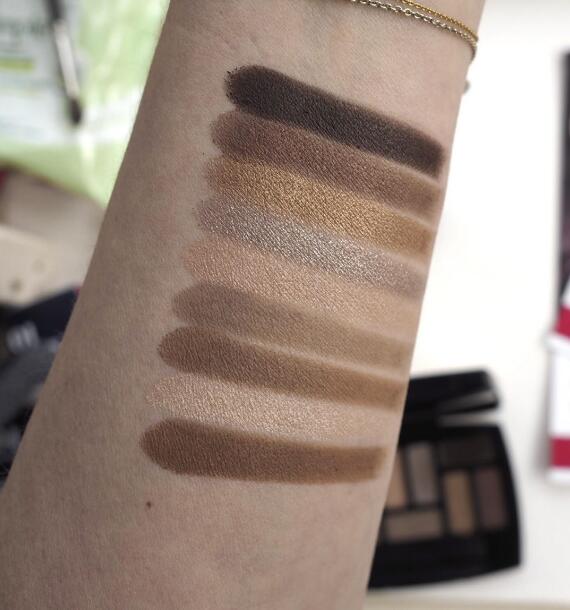 Les Beiges Healthy Glow Sheer Powder ($58.00) ,There's nothing to new to report about it other than it looks slightly different this year, but otherwise, it's the same reliably silky bronzing powder. It comes in 7 shades with Chanel written across the powder in Gabrielle Chanel's handwriting. Nice touch.
The powder has SPF and comes available in seven shades: No.10, No.20, No.30, No.40, No.50, No.60, No.70.