The holidays are the best time of year to score major deals on makeup—whether you're buying for yourself or your loved ones. Beauty retailers launch limited edition Christmas collection for the holidays every year , This is the most worthwhile thing we have every year. DIOR 2019 Christmas Holiday Collection is coming, Let me pay attention to the updates on this page:
At present, many cosmetics brands are launching Christmas makeup collection announcements one after another. What I'm introducing today is Dior Happy 2020 Holiday 2019 Makeup Collection. The collection was inspired by brilliant fireworks. The theme color is gold, the pattern imitate blooming fireworks。 It is gorgeous and colorful. Let's take a peek!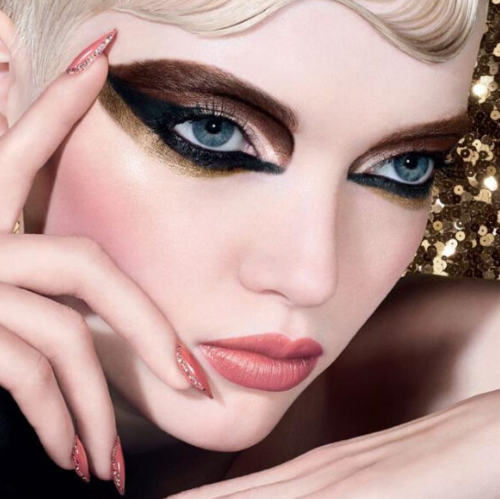 Dior Happy 2020 Holiday 2019 Makeup Collection
Available -U.S. / UK Launch Date – October 2019 at SEPHORA, Neiman Marcus, Nordstrom, Harrods, Selfridges , Feel Unique, Net-a-Porter , Harvey Nichols
Dior 5 Couleurs Happy 2020 Eyeshadow Palette – Limited Edition
007 Party In Colours
017 Celebrate In Gold
Both Dior holiday 2019 eyeshadow palettes offer festive and vibrant shades in sparkling and metallic finishes that will allow you to create a dazzling look.
Dior No.017 Celebrate in Gold eyeshadow palette which offers a combination of gold, brown, gray and black hues for a perfect metallic smoky eye.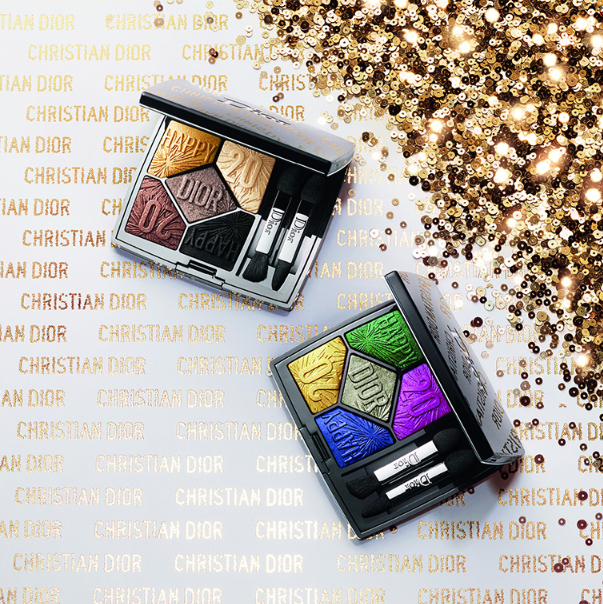 Diorific Lipstick – Limited Edition
Dream – violet
Delight – rosewood
Charm – orange-nude
Passion – bright red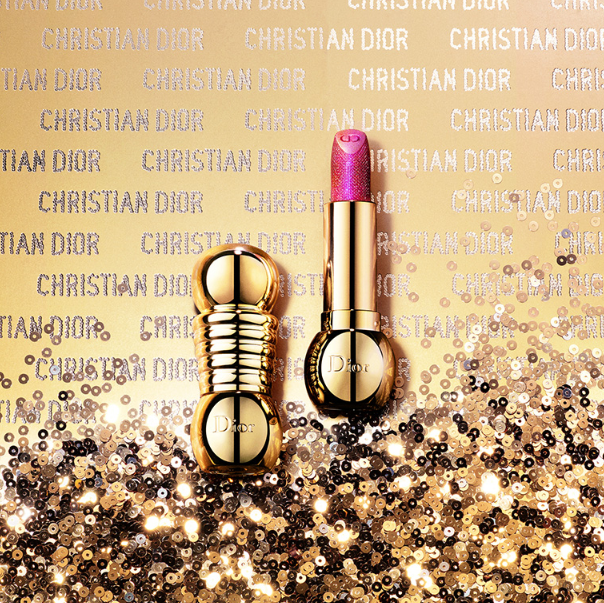 Rouge Dior Collector Couture – Limited Edition
This festive clutch comes with five best-selling iconic lipsticks adorned with a festive sequined band. Each Rouge Dior lipstick is engraved with Dior logo.
Shades:
999 – red
Smile – perfect red
Promenade – satin brown
Feel Good – pink
Classic matte – rosewood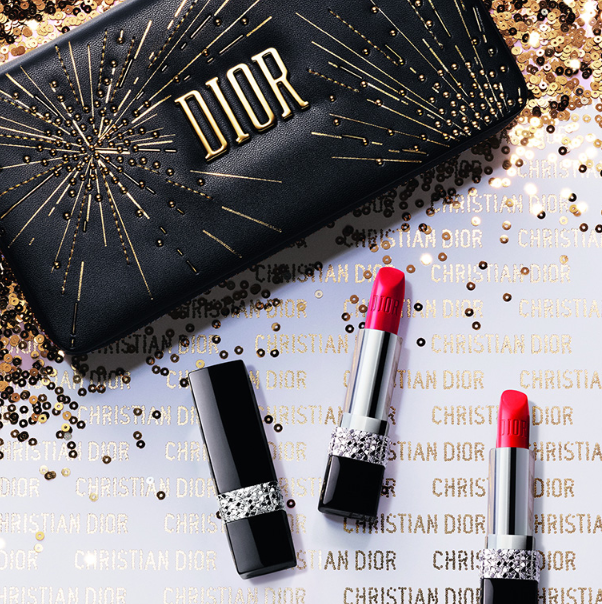 Diorific Vernish Nail Polish – Limited Edition
Charm
Dream
Passion
Happy 2020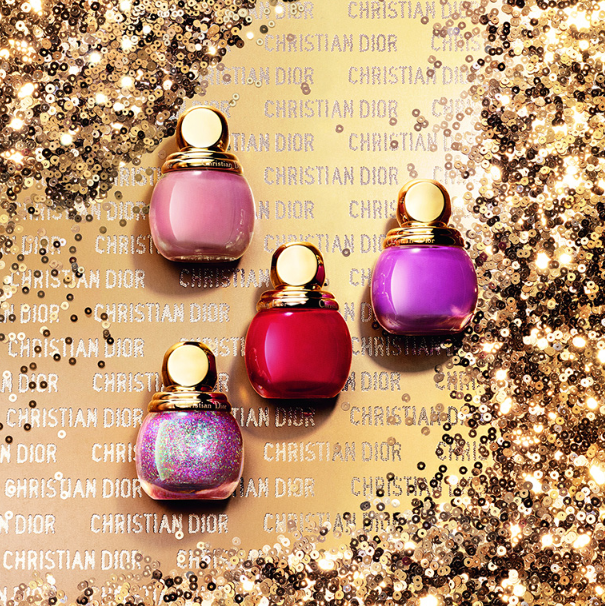 Liquid Mono Happy 2020 – Limited Edition
This is the perfect touch for your eyes makeup during the holidays as it as an extra dose of glitter while having a liquidy texture.
Silver Flakes
Firewords
Gold Twinkle
Copper Sparks
TIPS:
We're making our list and we're checking it twice, because it seems every beauty brand is getting into the holiday spirit this season, and we're just trying to keep up! With themed drops from Kat von D, Givenchy, YVES SAINT LAURENT, Tom Ford,Fenty Beauty, Tarte, and so many others, our own stockings are stuffed as much as we're shopping for the people on our list. Check out our list of 2019 holiday makeup and beauty releases, and be sure to check back as many more are announced. Our heart is growing three sizes just looking at these beauties.