This glittering festive creation was designed in collaboration with London-based artist Alice Shirley, who is known for her fantastical interpretations of the world's flora and fauna.
The illustrated exterior is an ode to the grand architecture of the house's iconic Paris boutique at 30 Avenue Montaigne, which is depicted wrapped in wintry foliage and glinting butterflies.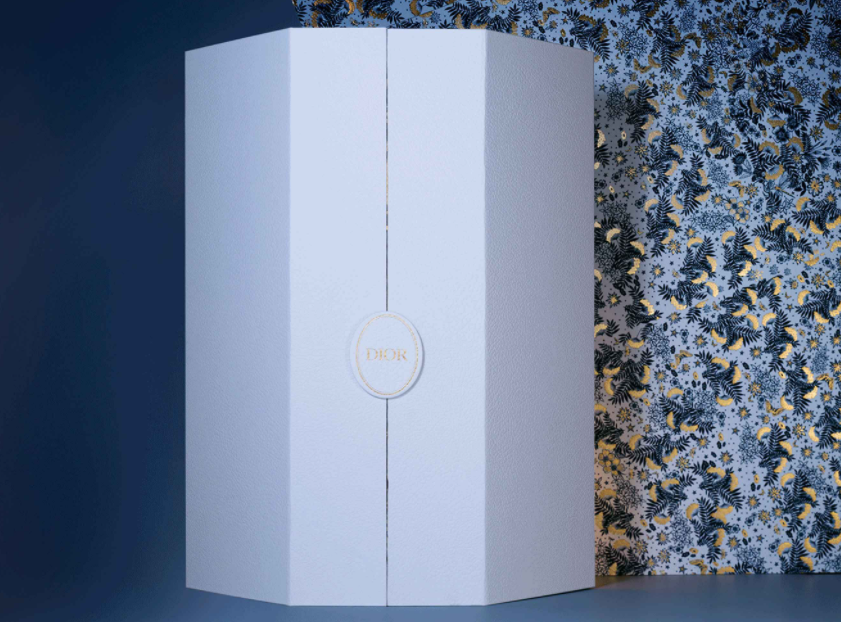 PRICE:
$550.00
Official Release Date:
Available now at Dior
My Rating: 4 /5
Inside are 24 deluxe miniatures with fragrances from the premium La Collection Privée and skincare from the Prestige line. There is also make-up from lip balm to lipstick.
CONTENTS
J'adore Eau De Parfum Innissime 5ml
J'adore Eau De Parfum 5ml
Miss Dior Rose N'Roses Eau De Toilette 5 ml
Miss Dior Eau De Parfum 5ml
Sauvage Eau De Parfum 10ml
Dior Homme Eau De Toilette 10ml
La Collection Privée Christian Dior Ambre Nuit Fragrance – 7.5 ml
La Collection Privée Christian Dior Gris Dior Fragrance – 7.5 ml
Miss Dior hand cream – 20 ml
Capture Totale Super Potent Serum – 10 ml
Capture Totale Firming and Wrinkle-Correcting Creme – 15 ml
Capture Totale Super Potent Eye Serum – 5 ml
Dior Prestige La Micro-Huile de Rose Advanced Serum – 10 ml
Dior Prestige La Crème Texture Essentielle – 5 ml
Dior Prestige La Micro-Lotion de Rose – 10 ml
Dior Prestige La Mousse Micellaire – 10 g
Rouge Dior lipstick 999 satin finish – 1.5 g
Rouge Dior lipstick 100 matte finish – 1.5 g
Dior Vernis 999 – 7 ml
Dior Addict Lip Maximizer gloss, 001 Pink – 2 ml
Dior Forever Skin Glow foundation, 2N – 5 ml
Dior Forever matte foundation, 2N – 5 ml
Diorshow Iconic Overcurl mascara – 4 ml
La Collection Privée Christian Dior 30 Montaigne exclusive* candle – 85 g