Dior recently revealed its 2020 summer makeup collection. The upcoming Dior Color Games Makeup Collection is a limited edition with a bright and bold color scheme. This collection is inspired by sports fields, including a selection of eyeshadow palettes, lipsticks, bronzers, blushes, nail polishes and more. Different from the nude natural style insisted by other brands, the Dior Color Games Makeup Collection uses bold hues to bring a new experience and make your makeup full of change. Just like Dior's usual style, the embossing on this series of powder palettes uses the newly designed "DIOR" lettering. It's a while before this collection is released, let's check the details first!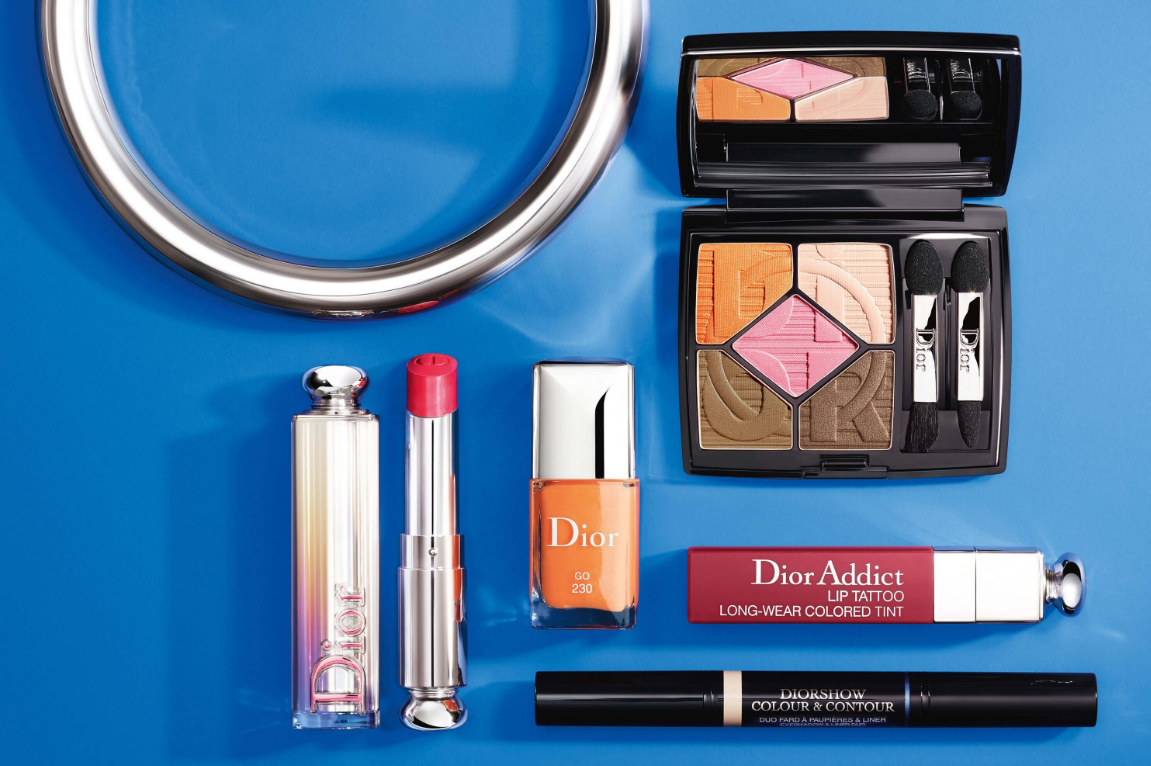 Dior Color Games Makeup Collection
The Color Games limited edition of the iconic 5 Couleurs eye makeup palette plays the field with bright colours and soft hues to create lively and playful eyeshadow combinations. The intertwined letters of Dior adorn each eyeshadow pan of this limited edition to inspire a confident and solar beauty.
On the skin, the powder is imperceptible, and the colour fuses into an incredibly fine film with spectacular staying power.The variations of the 5 Couleurs Color Games eyeshadows reveal lively and fresh colours for the season. The eyeshadow shades can be applied to create a smoky effect or to make a fresh and energetic monochrome statement.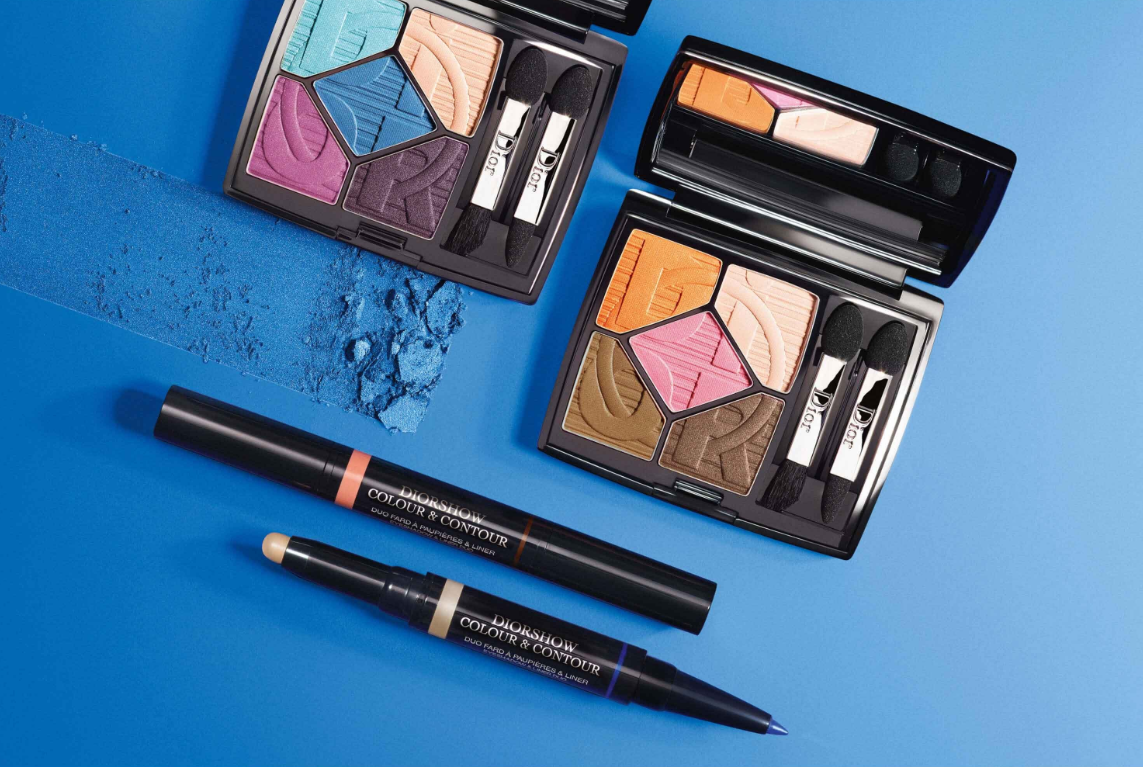 Shades:
287 Dive: a duo of cool blues heightened with shades of peach and plum.
897 Sprint: an array of brown and orangey hues boosted by a triumphant pink.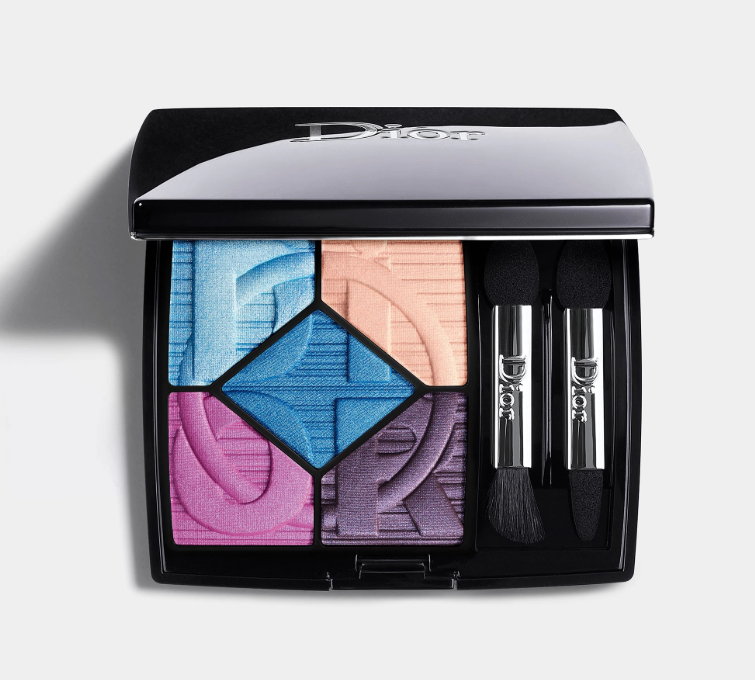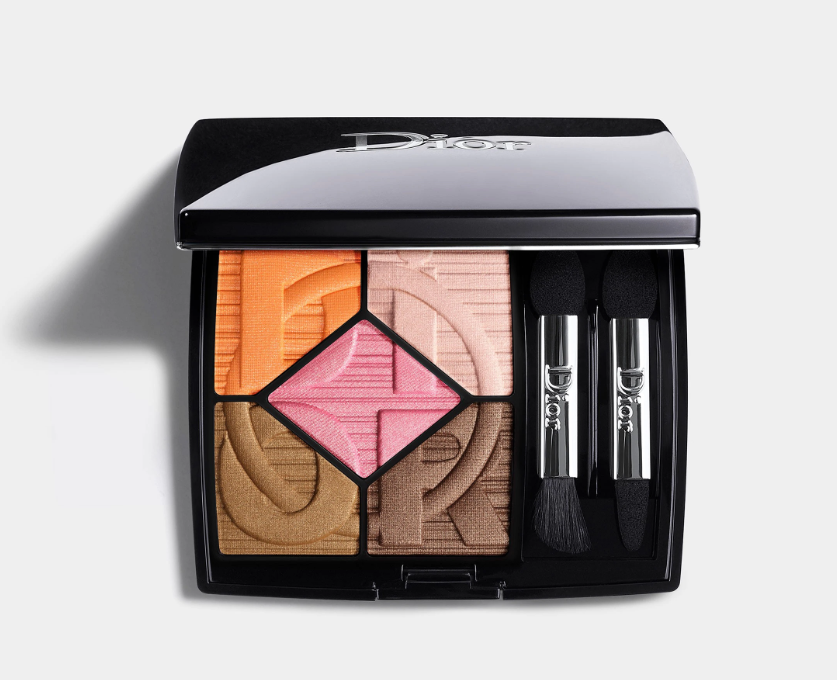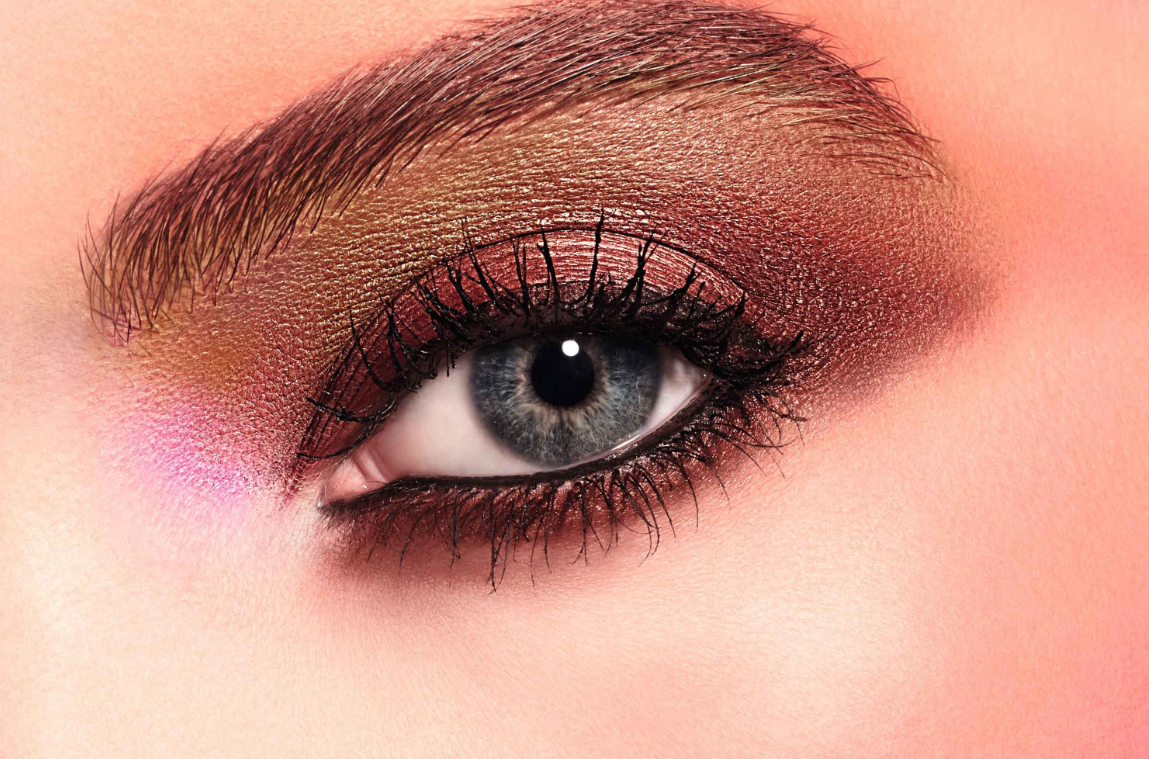 Housed beneath the silver-domed case, Diorskin Mineral Nude Bronze bronzer Color Games limited edition reveals a limited-edition* motif with the Dior letters set around a circle.
Designed with two tones, the powder infused with golden minerals catches the light and bathes the skin in a sun-kissed glow. It warms the colour of the complexion for a luminous and natural healthy glow effect that makes you appear naturally tanned. One shade enhances the face; the other flushes the cheeks with a shot of energy.
For a nude makeup look, Dior has developed a healthy glow bronzing powder that enhances the effects of light on the face. Its formula enriched with minerals offers a unique finish* by highlighting the complexion with a naturally tanned, radiant glow. This bronzer is infused with golden or rosy minerals to capture the light and create an ultra-natural healthy glow effect.
Diorskin Mineral Nude Bronze contains minerals with beneficial properties. The formula acts to enhance the skin and protect it from external stress factors and impurities. Enriched with vitamins and trace elements, the powder allows the skin to breathe.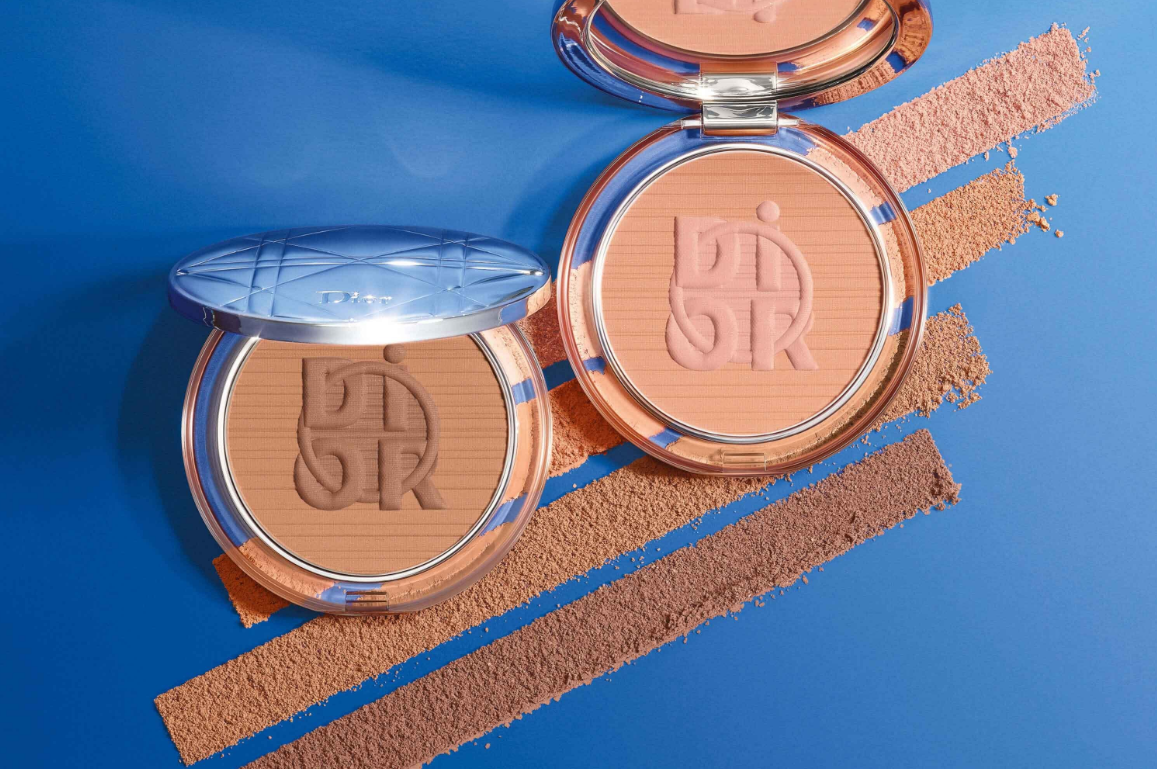 Shades:
001 Light Flame: a light bronze shade for fair skin.
002 Warm Flame: a warm bronze shade for darker skin tones.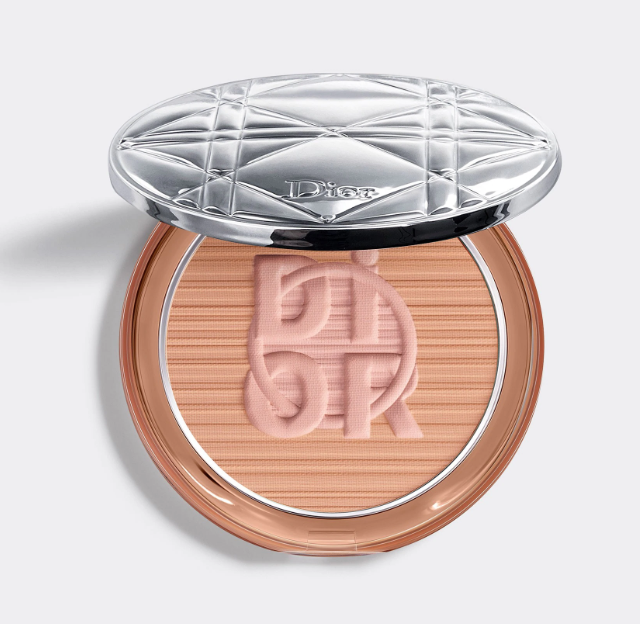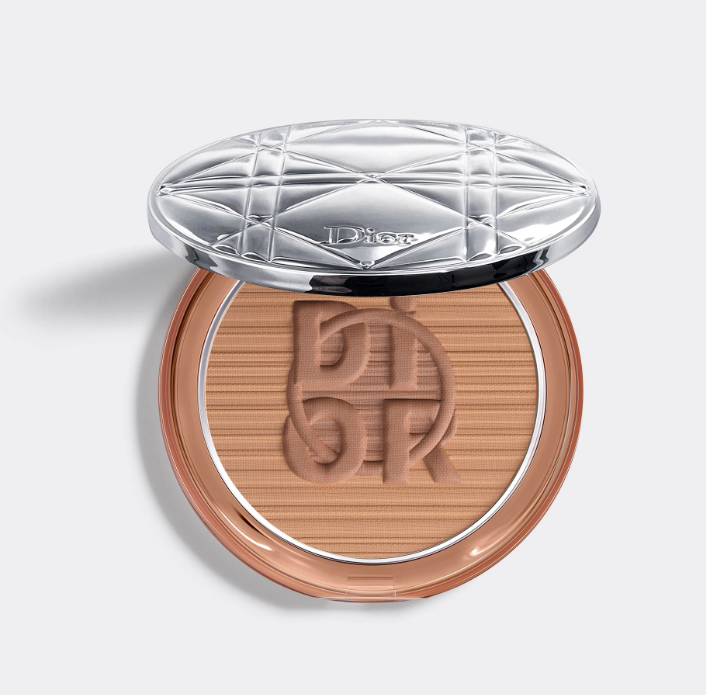 The Color Games limited edition of Diorshow Colour & Contour eyeshadow and eyeliner duo is attired in radiant hues, as if bathed in soft sunlight.
On one end of the pen is a richly pigmented eyeliner, and on the other a creamy eyeshadow to be applied in touches of light or a block of colour. The contrasts of intensity and sheerness between the shadow and the liner create a playful and radiant eye makeup look.
The Diorshow Colour & Contour duo is a travel-friendly product that can be used to create a variety of makeup looks, from a structured liner to a captivating eyeshadow or a combination of the two for a rock-solid look.
Shades:
001 Gold/Blue: a subtle gold eyeshadow and a deep blue eyeliner.
002 Brown/Peach: a brown eyeshadow with a subtle bronze shimmer and an orangey eyeliner.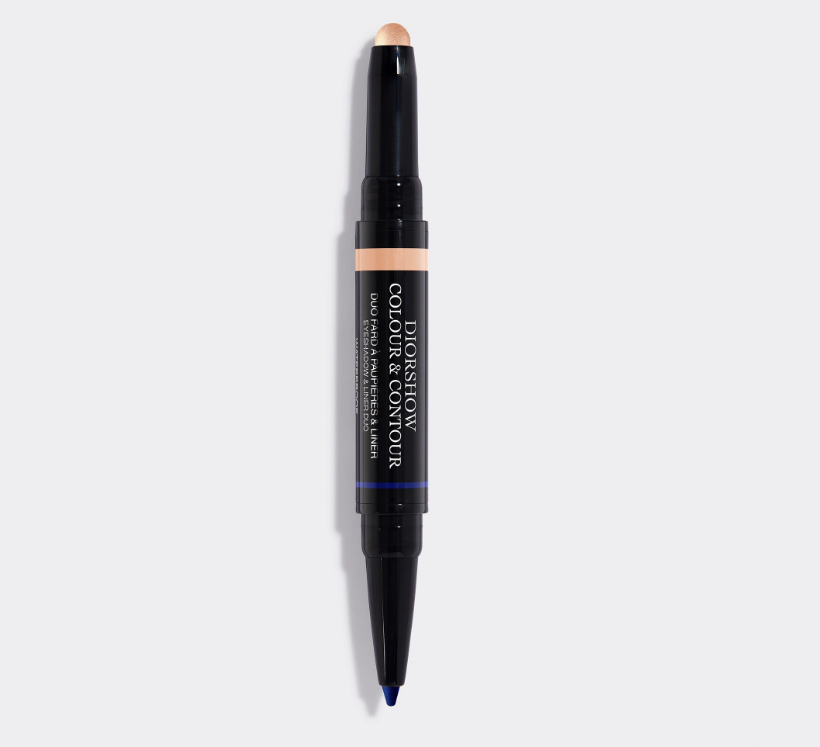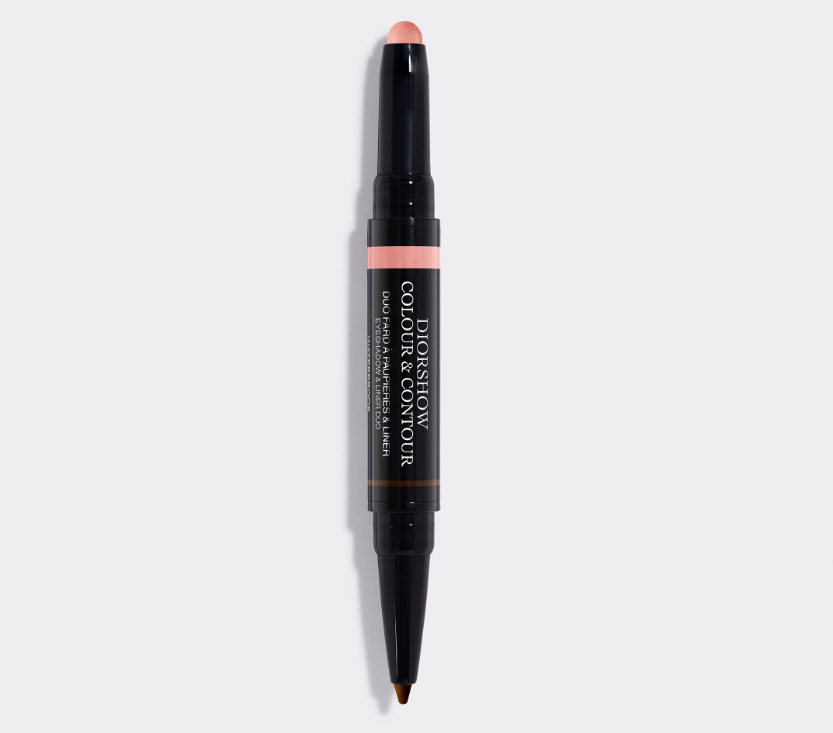 Housed beneath the silver-domed case, Diorskin Mineral Nude Glow Color Games reveals a limited-edition motif. Infused with pearls, the minerals in this naturally glowy highlighting powder capture the light to reveal the radiance of each skin tone for a colour-enhanced healthy glow.
Diorskin Mineral Nude Glow powder boasts a formula enriched with pearl-infused minerals to enhance the complexion by catching the light.
It blends seamless with the skin, bathing the face in a glow with a natural and subtly shimmery effect.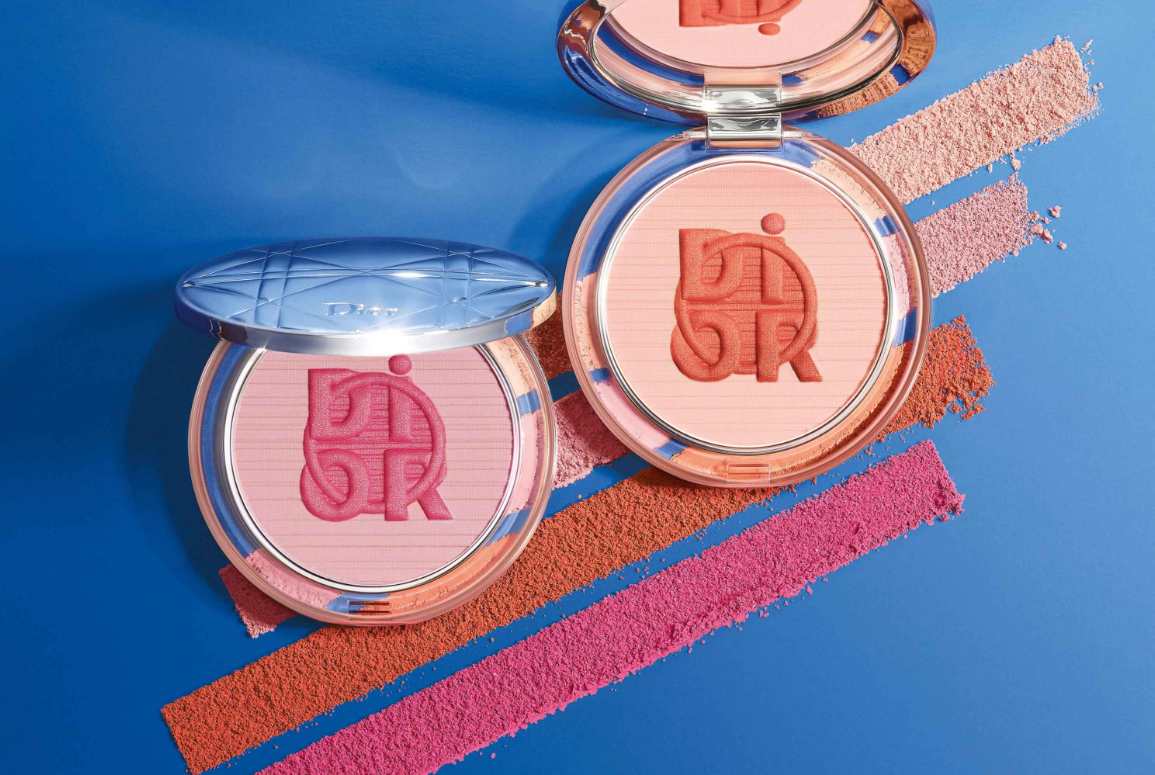 Shades:
001 Pink Flame: a feminine pink.
002 Coral Flame: a luminous coral.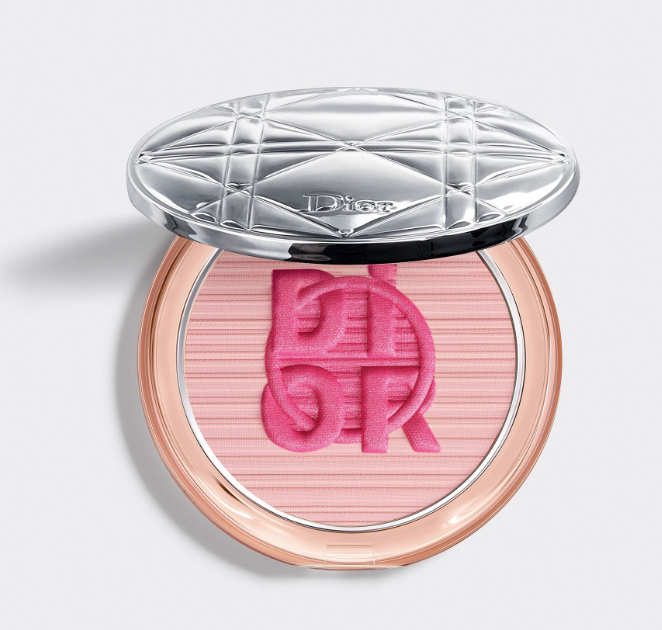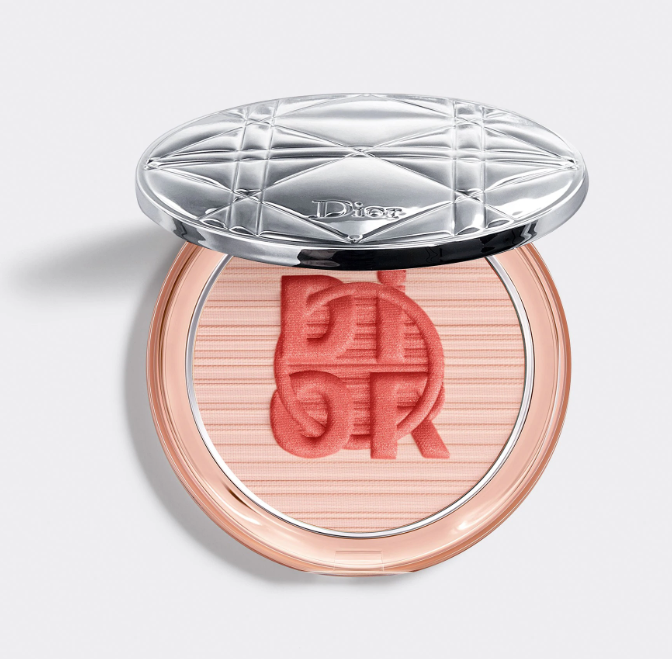 The only blush that gives cheeks intense, ultra-pigmented colour, Rouge Blush powder also offers long-lasting wear. The Rouge Blush Color Games limited edition with a new limited edition compact motif is available in two new exclusive shades.
The colour intensity of Rouge Blush highlights the cheeks of an active woman, ready to take on any challenge. The cheeks are lastingly flushed with two new fun, punchy colours for an immediate healthy glow effect.
Thanks to its ultra-pigmented formula, Rouge Blush delivers intense, buildable colour to the cheeks. The texture blends seamlessly on the skin for flawless, all-day wear.
Shades:
431 Peach Volley: a punchy coral.
485 Pink Pong: a playful pink.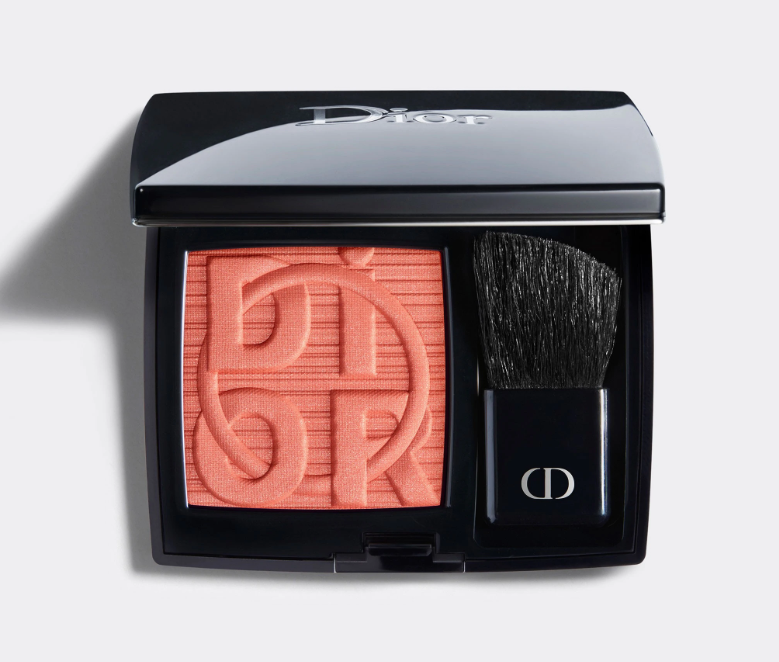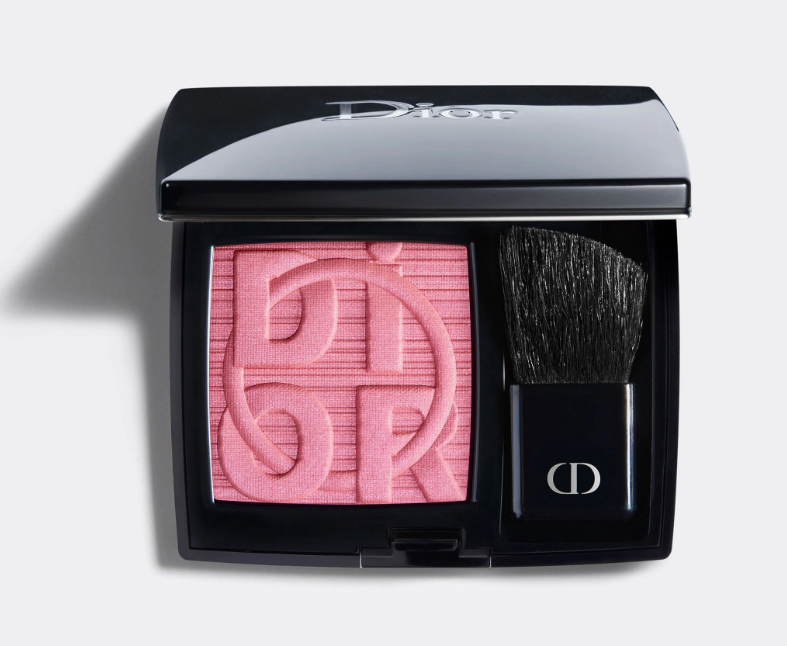 Dior Addict Stellar Shine is the next-generation lip shine that delivers 8 hours of unparalleled shine. This balm glides on with incredible sensoriality and instantly melts in contact with the lips for shine with sheer, vibrant colour. The luscious lip care formula creates a fine film infused with aloe vera for 24h hydration and long-lasting comfort, wrapped in the soft, addictive scent of vanilla with a hint of musk. Day after day, lips are softer, suppler and more hydrated.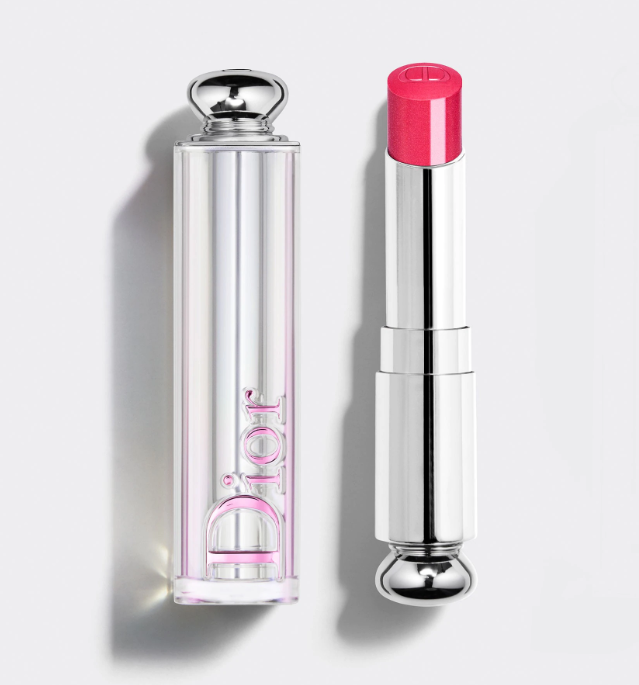 The finishing touch: the iconic case with the Dior Addict Stellar Shine design bears a Dior logo in pink, a signature colour of the House of Dior.
Sheer, vibrant and luminous ready-to-wear colours in three unprecedented shine finishes: pure shine, sparkle or mirror.
The infusion of aloe vera contributes to the fresh effect on the lips from the first application. Teamed with the oils and waxes in the formula, it provides 24 hours of hydration. At the end of the day, lips are 38% more hydrated. Day after day, they become softer and suppler.
At the heart of the lip shine formula are five fine, ultra-sensorial oils selected for their exceptional glide, shine, nourishment, comfort and softness. Teamed with natural beeswax, these oils release shine and nourishment for instant comfort that lasts throughout the day. The intense shine is boosted by tone-on-tone shimmery micro-pigments that reflect the light and create a stellar shine like no other.
16 shades with pure shine
8 shades with effects: 4 sparkle and 4 mirror
3 iconic Dior Addict Lacquer Stick shades in the Dior Addict Stellar Shine formula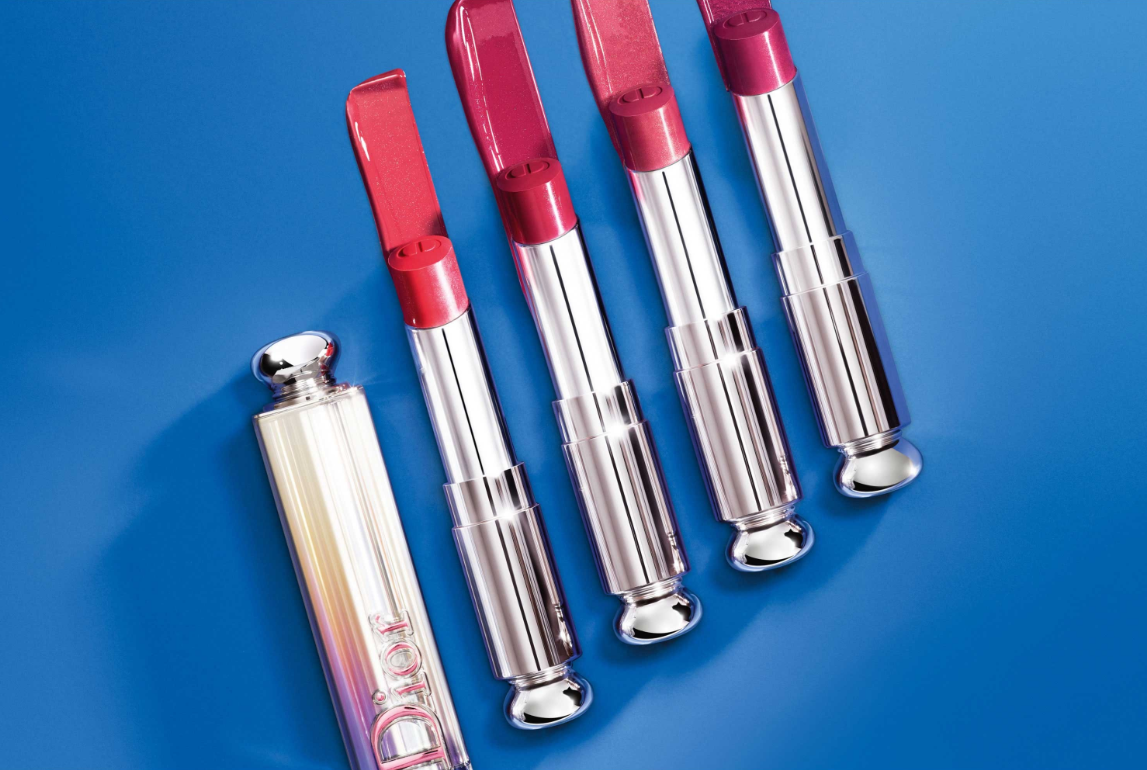 This summer, the hydrating glossy lip plumper Dior Addict Lip Maximizer, formulated with a minty scent, delivers an addictively refreshing sensation. Shiny, boosted and minty, lips are plumper and more hydrated.
Its formula contains volumizing spheres of hyaluronic acid for powerful hydration and a volume-maximizing effect. Featuring a minty scent, it brings a refreshing sensation to the lips.
Shades:
016 Shimmer Nude: a luminous beige.
020 Brown: a chocolate brown.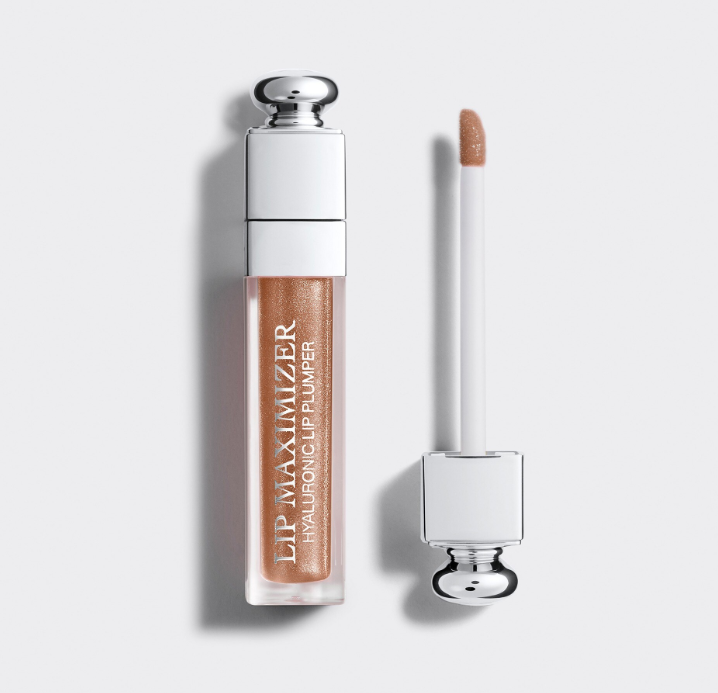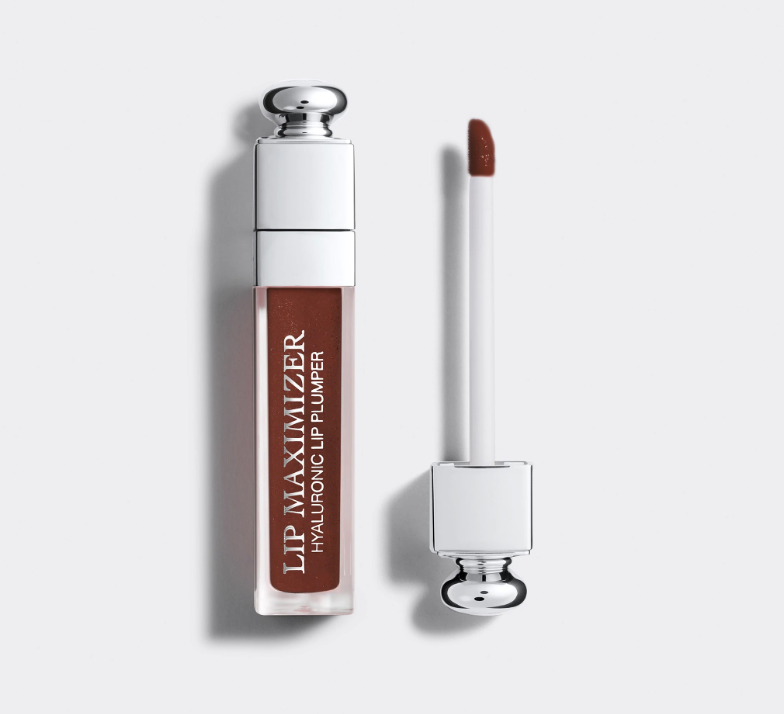 This summer's manicure will be scented: for the Color Games limited edition, Dior Vernis has teamed its trio of vibrant colours with light notes of bergamot. The exclusive shades of nail lacquer can be worn in turn for a height-of-summer manicure.
Shine. "Gel Coat" resins with intense purity combined with a techno-polymer transform each coat of lacquer into a film as smooth and shiny as glass.
Hold. Enriched with organic silicon, the new Dior Vernis strengthens the nail surface for optimal hold, while the techno-polymer creates a seamless bond between the lacquer and the nail. For really long staying power.
Shades:
120 Ready: a pastel yellow.
208 Set: a blue green.
230 Go: a bright orange.