The colourpop brand gave me too many surprises this summer! Colourpop surely has a lot to say for the Summer 2019 season. This time we get new ColourPop California Love Collection.
This collection is all warm-toned, beachy goodness.I think bronzy shadows, coral lippies, and everything you need for a summer beat so good. ColourPop California Love Collection itself isn't massive, with one palette, five lippies, and two new shades of mascara, but it's definitely enough to get excited about. I'm sure you'll like the golden and the palm tree covered packaging as much as I do. Check them out!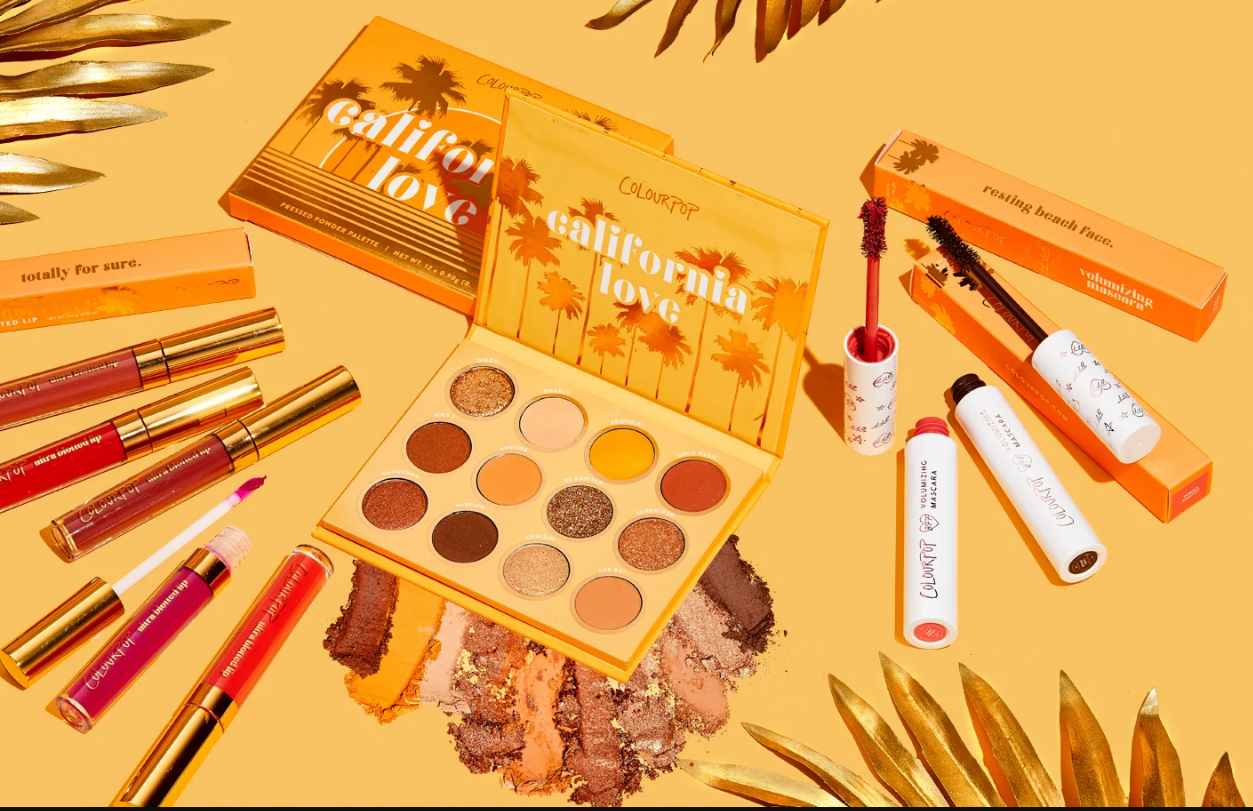 ColourPop California Love Collection For Summer 2019
Available – Now at colourpopcosmetics
ColourPop is a California-based company, I find it super cute that they've decided to debut a collection in honor of their home state.
California Love Eyeshadow Palette-$18.00
This warm bronze, golden soul sister of Sweet Talk, is THE palette for summer. Create the perfect day-to-night look with 12 insane shadows and glitter.
The Pressed Powder Shadow Highly pigmented shadow that applies evenly and feels ultra-velvety and silky. This long wearing formula contains a unique combination of softer powders which adheres easily to the eyes, gives a soft focus effect, and blends smoothly and evenly.
SHADES:
Diego: warm mid tone gold
Gnarly: soft warm beige
Sequoia: vibrant yellow tangerine
Gold Rush: rusty terracotta with gold flecks
HWY 1: chestnut brown with gold flecks
Laguna: muted yellow peach
El Capitan: bronze, copper, and gold pressed glitter
Surfrider: mid tone terracotta with gold glitter
Cahuenga: vibrant copper
Mission: deep brown with gold flecks
Cruisin': pale yellow gold
The Bay: neutral warm brown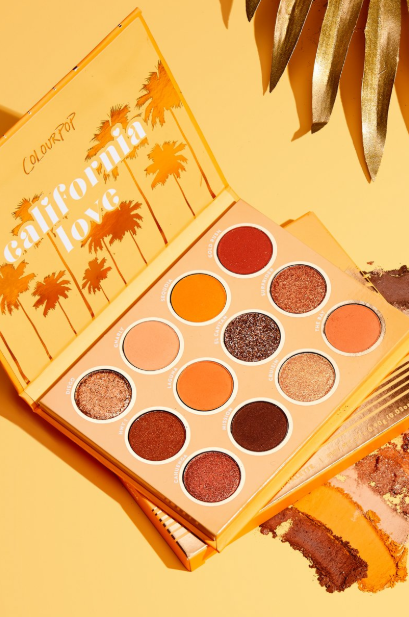 California Love Ultra Blotted Lips-$7.00
This is a medium coverage matte lipstick that creates a soft, diffused look. It is completely transfer-proof and long-wearing but also lightweight and comfortable. No cracking or flaking! Leaves lips smooth and fresh.
SHADES:
Swing Away: this vivid red orange is your MVP
Double Double: you want fries with that plum berry?
Ojai There: this fresh coral feels like a sweet weekend getaway
Scenic Route:you'll take the long way for this peachy nude
Cypress Chill: this bricky rose will make you insane in the membrane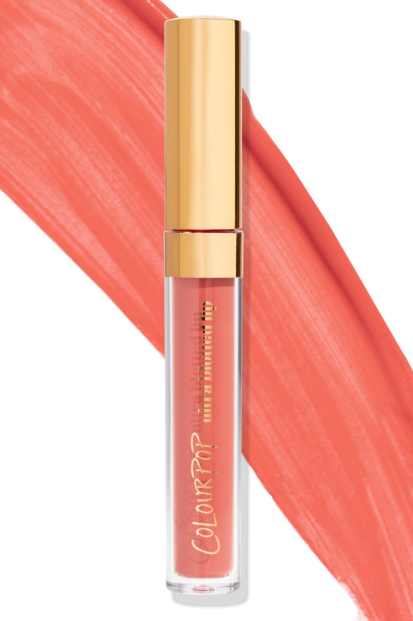 ColourPop BFF Volumizing Mascara-$8.00
Introducing the BFF Mascara, she's with you from thin to thick. BFF will never let you down, instantly lifts lashes while volumizing and lengthening in the blackest black formula. The unique twisted nylon fiber brush is shaped to comb through each lash from root to tip, delivering a buildable look that never clumps. Who needs flakes in their life when you have BFF? No flaking, no bs, just a ride-or-die formula.
SHADES:
Brownie Points (brown)
Lovers' Coral (deep coral)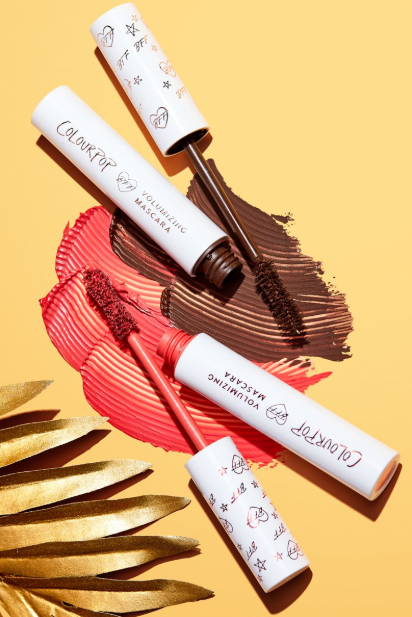 Enjoy more photos…