CHANEL just released a preview of their new Tweed Makeup & Skincare Gift Sets for the 2022 Holiday season.
The sets are available now for pre-order ranging in price from $72 to $117.
November at chanel.com
SHEER GENIUS LIPGLOSS TRIO $101.00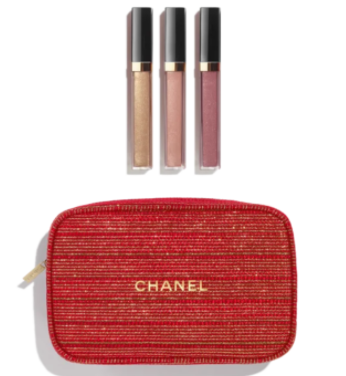 A limited-edition set of 3 lipglosses that lets you create dazzling lips with shimmering effects. Presented in an elegant pouch.
ROUTINE RESET CLEANSING DUO $105.00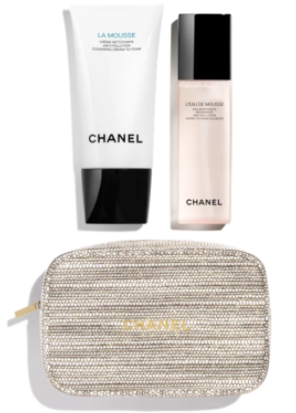 A duo of sensorial cleansing products that purify skin and refresh the complexion. Presented in an elegant pouch.
HYDRATION ON-HAND ESSENTIALS SET $97.00
A duo of portable products that nourish the delicate skin on hands and lips. Presented in an elegant pouch.
GO TO EXTREMES MASCARA SET $72.00
An essential mascara and primer duo for intense, long, thicker-looking lashes. Limited edition and presented in an elegant pouch.
GLOW FORTH BRONZER SET $115.00
A unique lightweight cream-gel bronzer and brush duo for a radiant, sun-kissed effect. Presented in an elegant pouch.
STAY POLISHED MANICURE SET $117.00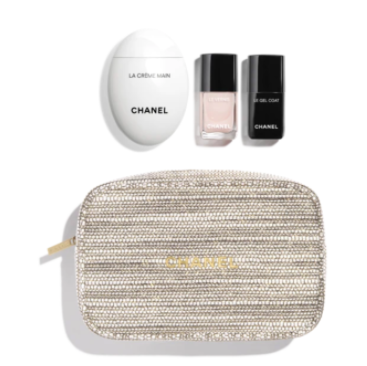 A trio of nail essentials that lets you achieve a flawless manicure. Presented in an elegant pouch.
Iris pallida, a key rejuvenating and brightening ingredient in LA CRÈME MAIN, protects the skin barrier on hands and helps diminish the appearance of dark spots.
May rose wax leaves a moisturizing, protective veil for lasting benefits.