Department stores are pretty common in the United States; Macy's and Nordstrom are amongst the most popular stores.
However, department stores are no longer in their glory days. These stores were once brimming with amenities, merchandise, and several items to discover and now struggling in a challenging retail environment.
In this Macy's vs Nordstrom review, we'll be covering the different features of both stores to discover which one has more to offer than the other.

Macy's vs Nordstrom – Macy's Overview
Macy's headquarter can be found in New York, New York. It is also the location of its flagship store, which was in 1858. Macy's has over 700 stores in 45 states, and you can also find them in Guam and Puerto Rico.
Macy's has three banners that offer women, children, and more apparel.
Macy's vs Nordstrom – Nordstrom Overview
Nordstrom is a luxury department store, and you can find its headquarter in Seattle, Washington.
Nordstrom started in 1901 as a shoe store till it slowly transformed into a full-line retailer over the years. Today, Nordstrom has over 248 Nordstrom rack locations and 100 stores in 10 US states. You can also find Nordstrom in Canada.
Macy's Marketing Strategy
Macy's is a company that wants to grow in different areas of its business. The company aims to strengthen its customer relationship, optimize its portfolio, expand assortments, and reduce costs.
Macy has five key strategic initiatives to achieve this growth that help it reach customers and rebound in the struggling department store segment.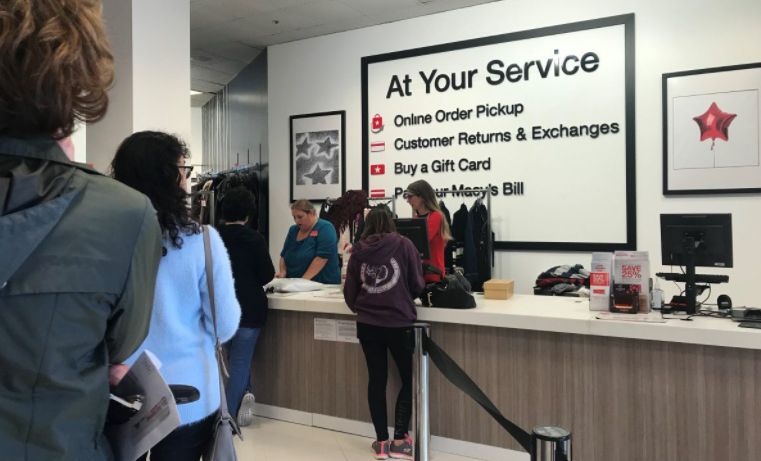 Nordstrom Marketing Strategy
Nordstrom takes pride in its customer service, which its competitors closely emulate. The company achieves this by empowering employees and giving them sufficient freedom and trust.
A shopping experience at Nordstrom is often associated with impressive and personalized service. With this, this retail giant effortlessly tops the ranking in customer service surveys.
Unlike other retail stores employees, Nordstrom employees exercise their judgment and make their own in-store decision. They usually don't consult management before deciding on customer service.
This feature allows them to exhibit professionalism and maturity to customers while saving time. In addition, the store also offers an excellent return policy. Customers love the return policy because it means Nordstrom will take back any merchandise you bring back without questions.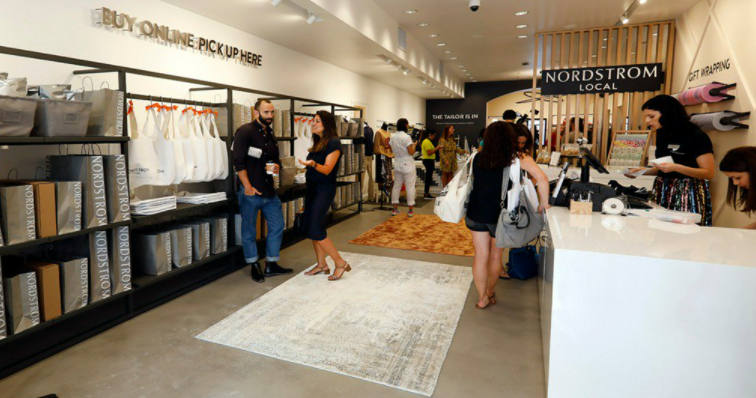 Generally speaking, Nordstrom is classified as a first-level (luxury) Department Store meaning per product their MSRP's and brands are of a higher level then Macy's.
However there are several items such like Kitchenaid for example they both sell. When items are competitive, Nordstrom does price match. Macy's is generally classified as a second-tier or Mid-level department store mostly due to their larger footprint in more diverse, in size, local markets.
But their flagship stores, like Herald Square,New York and O'Farrell ST – San Francisco sell such variety that they are considered as luxury level. Macy's also owns Bloomingdale's which does compete directly with Nordstrom as a first-level department store.
---
In terms of home life, Nordstrom loyalists exhibit a higher propensity towards traditional families.
They are 21% more likely to be married and own homes—meanwhile Macy's shoppers are only 10% more likely to be married, and are about average when it comes to home ownership.
The biggest disparity is reflected in children. Nordstrom's loyal customers are 17% more likely to have children at home, while Macy's loyal shoppers are actually 10% less likely than the average American to have kids.

Payment and Rewards
The point of purchase has to be as streamlined as possible for shoppers bagging items in-store, online and on their phones. Both Macy's and Nordstrom have invested in digitizing their point-of-sale systems to enable sales associates to fulfill requests and track customer needs both online and in-store.
They both were also among the first to adopt Apple Pay, and their mobile apps store customer credit cards, shipping addresses and rewards points to make m-commerce checkouts easier.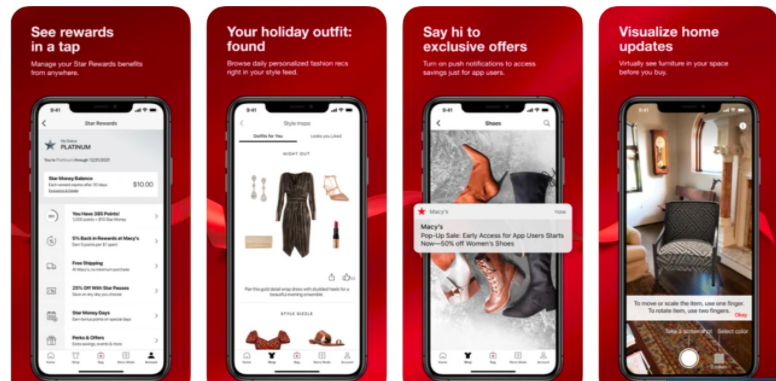 We hope this Macy's vs Nordstrom review gives you insight into how each company operates to provide you with a better idea of the best department store.