Resurface, soften, and plump with The Essence, now 100% Hadasei-3™, a trio of fermented Japanese superfoods, proven to make your skincare ritual more effective.
Inspired by kaizen, the philosophy of continuous improvement and learning. The Essence is packaged in a glass bottle with a mono material polypropylene (PP) cap for easy recycling.
Price:
$105
Release Date:
Available now
Where to buy:
at Tatcha
This simple yet transformative formula is 100% Hadasei-3™, a proprietary fermented complex of the very superfoods core to the Japanese diet: rice, algae, and green tea. This potent formula boosts the effects of skincare, resurfaces, and hydrates for primed, plump, petal-soft skin at any age.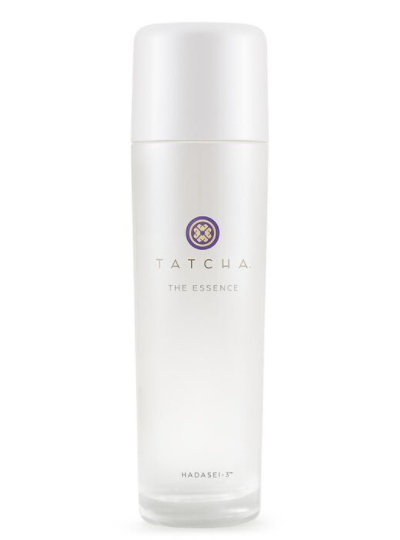 The complex is rooted in Akita rice fermented with a specially selected yeast strain to yield much less alcohol. As the base, this ferment helps deliver nutrients directly into the skin, allowing them to permeate. Moisture-retaining Okinawa algae replenishes the skin barrier for a plumped appearance, and antioxidant-rich Uji green tea protects the skin from premature aging.
With each component represented at its optimal level, this harmonious trio of superfoods is fermented once more, boosting the benefits of the transformative superfoods therein. This fermentation process produces amino acids and AHAs like lactic acid, which support natural surface cell turnover for smooth skin.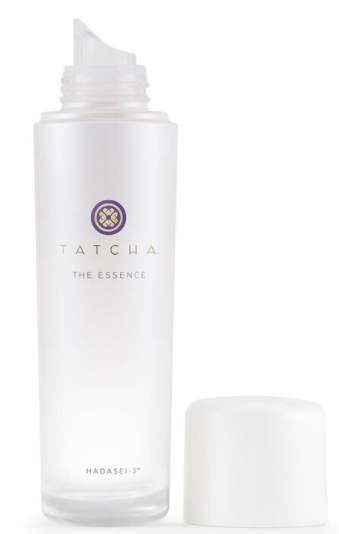 How to use:
Use daily, after cleansing and before any other skincare products. Splash a palmful of The Essence into your hand, and press gently into the skin on your face and neck.