At YSL were 8 new shades of lipstick Rouge Pur Couture Lipstick . The lipsticks in this line have a rich creamy texture that is moisturizing, breathable and comfortable on the lips. They provide up to 6 hours of ultra-rich and dense coverage, vibrant color, hydration and antioxidant care, leaving lips smooth and soft.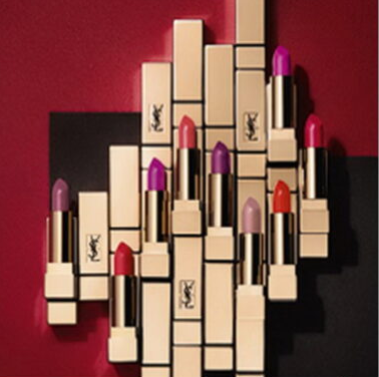 Price:
$38
Release Date:
Available now
Where to buy:
at YSL
Shades:
151 Rouge Unapologetic – blood red
152 Rouge Extreme – deep ruby
153 Chili Provocation – red chili;
154 Orange Fatal – dark orange
155 Nu Imprevu – pink nude;
156 Nu Transgression – warm nude;
157 Nu Inatendu – dark rosewood;
1966 Rouge Libre – blood red.

In addition, You can check out more information about YSL by clicking the link below.