At YSL were 8 new shades of lipstick Rouge Pur Couture Lipstick . The lipsticks in this line have a rich creamy texture that is moisturizing, breathable and comfortable on the lips. They provide up to 6 hours of ultra-rich and dense coverage, vibrant color, hydration and antioxidant care, leaving lips smooth and soft.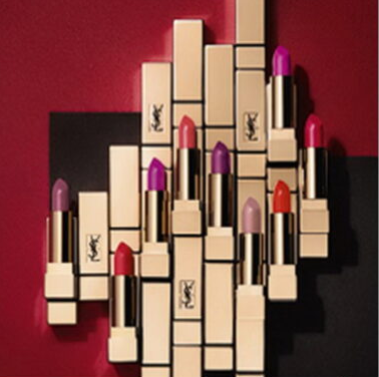 Price:
TBC
Release Date:
March 2021
Where to buy:
at YSL
Shades:
151 Rouge Unapologetic – blood red
152 Rouge Extreme – deep ruby
153 Chili Provocation – red chili;
154 Orange Fatal – dark orange
155 Nu Imprevu – pink nude;
156 Nu Transgression – warm nude;
157 Nu Inatendu – dark rosewood;
1966 Rouge Libre – blood red.
Right now, there's no launch date that's been revealed for YSL Rouge Pur Couture Lipstick Spring 2021. I'll update this post as soon the collection is available at the YSL stockists.
In addition, You can check out more information about YSL by clicking the link below.