Exclusive to the UK this summer, SUQQU introduces URBAN PRISM collection. The collection now launch Exclusive to Selfridges. include Eyeshadow Compact, 2 Pure Color Blush palettes, 2 Matte Lip Crayons and new Holographic Glow Crayon.
It's no secret that I adore SUQQU Pure Cheek Blushes.These limited-edition Pure Color Blush palettes feature three shades which can be used together or alone to create natural looking blush.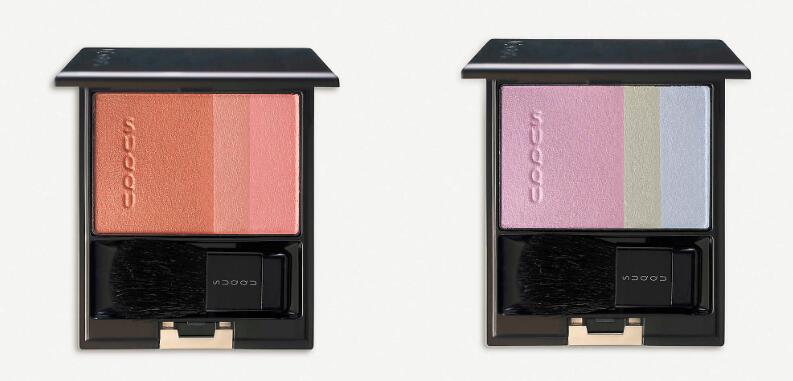 SUQQU Pure Colour Blush – New – £34.00 (Exclusive to Selfridges)
There are two colour ways being released in this collection:
SUQQU Pure Color Blush 113 Prismatic Highlighter (no available)– GENKOU contains shades of soft pink, green and blue.
SUQQU Pure Color Blush 114 Prismatic Bronzer – KOUSAI is designed to give a sun-kissed glow.
Using gradation to create extra-pure colouration and clear radiance, cult Japanese brand SUQQU has introduced new limited-edition shades in to its Pure Colour Blush collection for 2017.
Formulated with translucent, finely-grained powder particles, it shows pure, true and vibrant on skin as the shades gradate from a subtle glow to a rich hue. An infusion of a generous amount of emollient oils allows a smooth, non-powdery finish.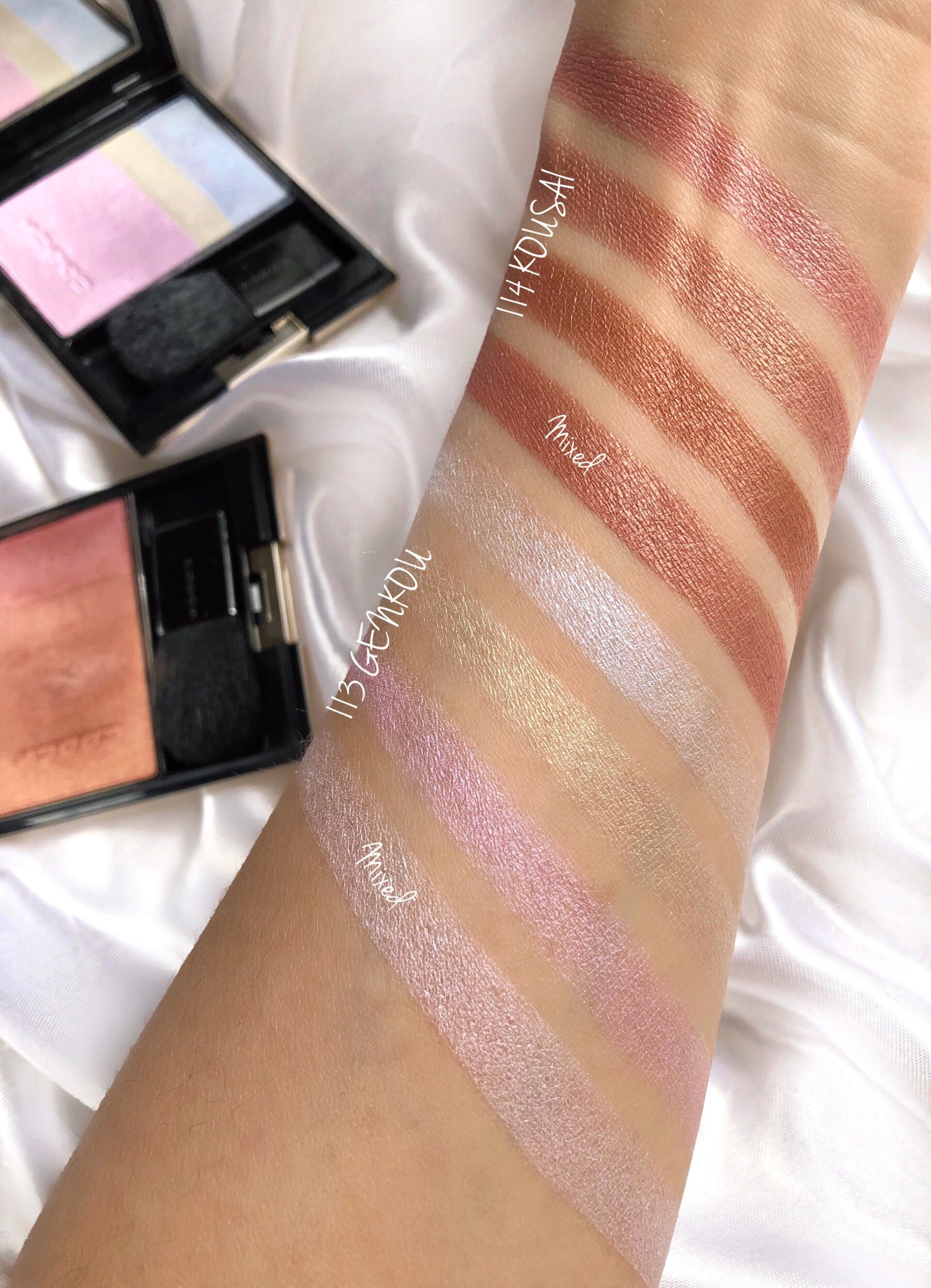 I have pure LOVE for 114. It was what I used on my cheeks for the last 2 weeks. With shades of soft pink, green and blue, this blusher doubles up as a holographic highlighter, capturing light to beautifully enhance the complexion with a glow that changes hue depending on light and perspective.
113 is such a fun shade to play with! I primarily use it as a highlighter, sweeping it across the high points of my cheeks before layering 113 on top for that glow within effect. This beautiful blush creates a sun-kissed glow when all three shades are mixed together. For an added pop of colour, concentrate the large shade on apples of your cheeks.