The holidays are the best time of year to score major deals on makeup—whether you're buying for yourself or your loved ones. Beauty retailers launch limited edition Christmas collection for the holidays every year , This is the most worthwhile thing we have every year. SHU UEMURA 2019 Christmas Holiday Collection is coming, Let me pay attention to the updates on this page:
A special cute surprise will be seen in the 2019 holiday collection! What is coming is the Japanese beauty brand Shu Uemura × Pokemon Product Collaboration. This collection is inspired by the lovely Pikachu and the overall color is golden yellow. When I first saw it, I was deeply attracted. It was really cute and it is a surprise for all fans of Pokemon. This collaboration not only has a tempting design, but also maintains the consistently high quality of the Shu Uemura brand. At the same time, it contains a particularly rich product that is well suited to your needs. Check them out!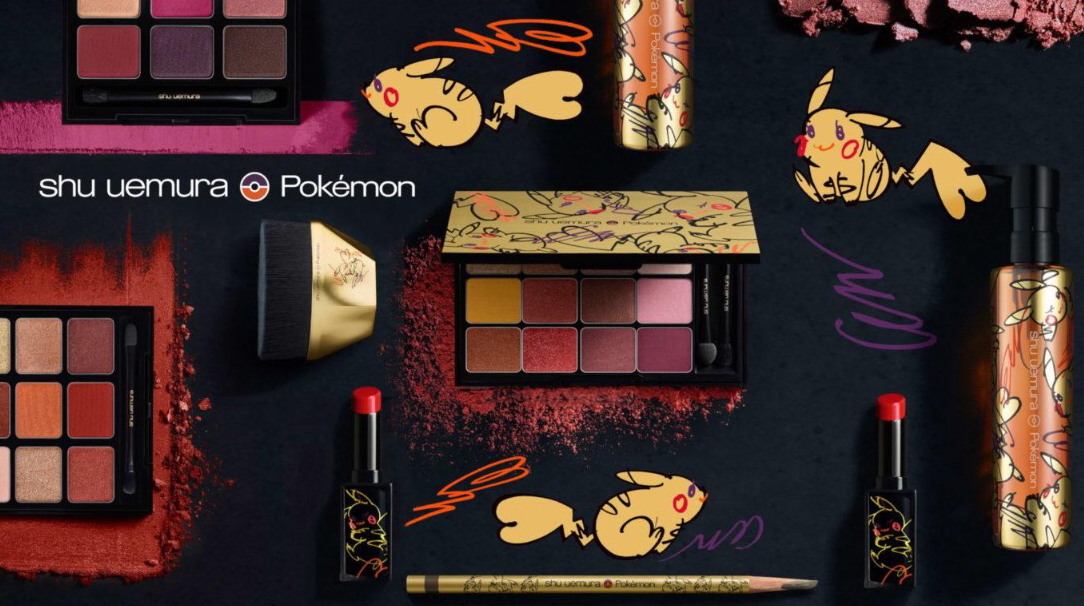 Shu Uemura × Pokemon Product Collaboration For Holiday 2019
Available – OCTOBER 25th Japan / First part of the collection NOVEMBER 1st, second part NOVEMBER 15th online at shuuemura
Shu Uemura × Pokemon Product Collaboration is a limited edition.It is interesting to know that many of the products in this collection are products that are already on sale, but that, will come dressed in this special edition of Pokémon
The collection will be launched in two batches starting on November 1, but before that, they will release 2 pre – launch sets , which will be available on October 18:
«Catch 'Em All» Pikachu Cleansing Oil Kit : Set of 4 travel size cleaning oils.
«Catch 'Em All» Pikachu Lip Coffret : Set of 5 mini lipsticks.
Only the outer box has the Picachu design in these pre – launch sets.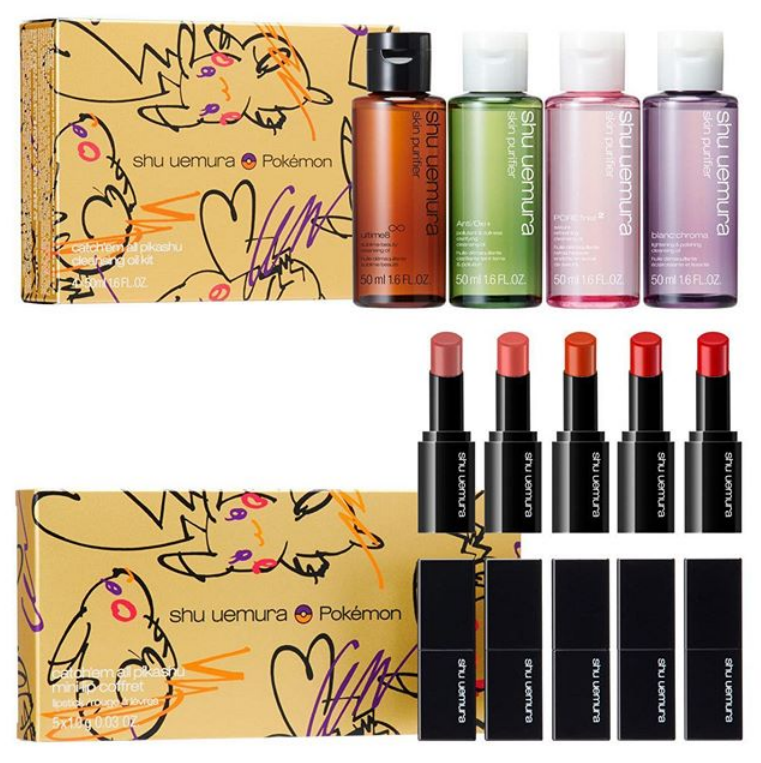 First release
The first batch will arrive on November 1 and will bring us the palettes of shadows and lipsticks, along with a make-up oil, an eyebrow pencil and a base brush.
Pikachu Thunder Shock eyeshadow palette: This palette has 12 shades, including yellow, which is based on warm colors such as red and berries, and orange, gold and bronze.
Rouge Unlimited Amplified Pokémon Edition : The formula of this lipstick is creamy with high pigmentation. It has a padded oil that helps to disperse the color pigments to give a true color to the tube. It will be available in two shades.
Pikachu Brick Blast eyeshadow palette: Palette that has 9 shades in brick and neutral tones.
Pikachu Mythical Purple eyeshadow palette: This palette has 9 shades in wine and mauve shades.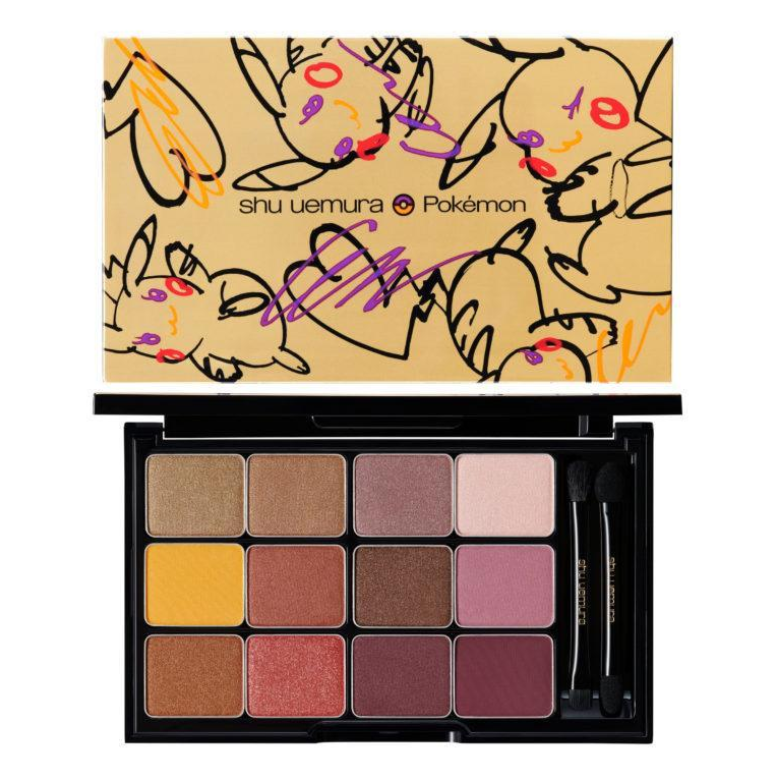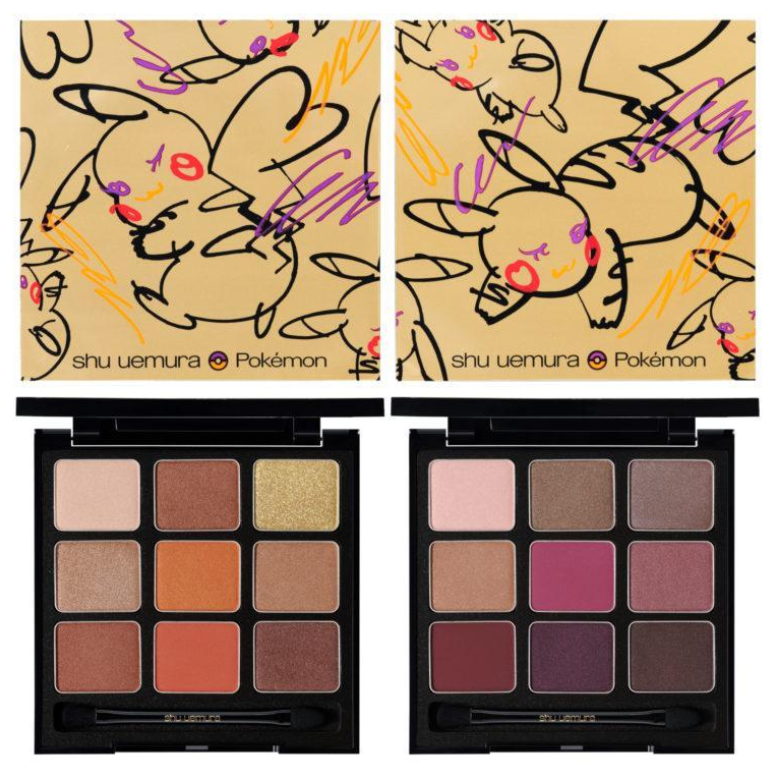 Rouge Unlimited Amplified Matte Pokémon Edition : A matte finish that has a rich non-slip texture. Two tones to choose from.
Rouge Unlimited Lacquer Shine Pokémon Edition : Two shades of a bright lipstick with a super wet finish and a soft feeling when applied.
Hard Formula Eyebrow Pencil Pokémon Edition : This eyebrow pencil comes in a Seal Brown tone, which is an existing shade.
Ultime8∞ Sublime Beauty Pokémon Edition cleansing oil : This oil comes in two sizes, with an amount of 150ml, travel, and 450ml, large size.
Petal base brush 55 Pokémon Edition : Face brush to apply liquid makeup base.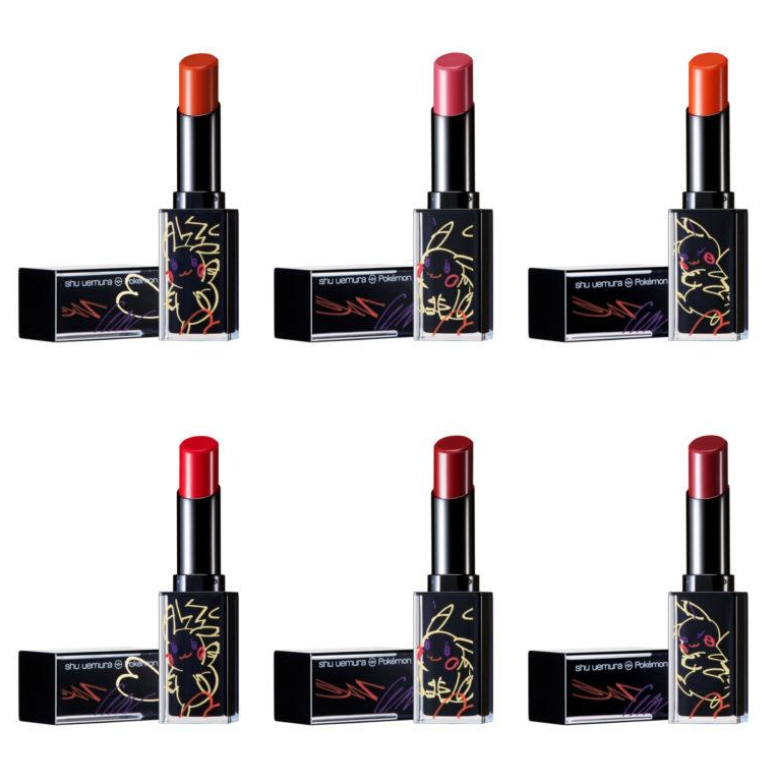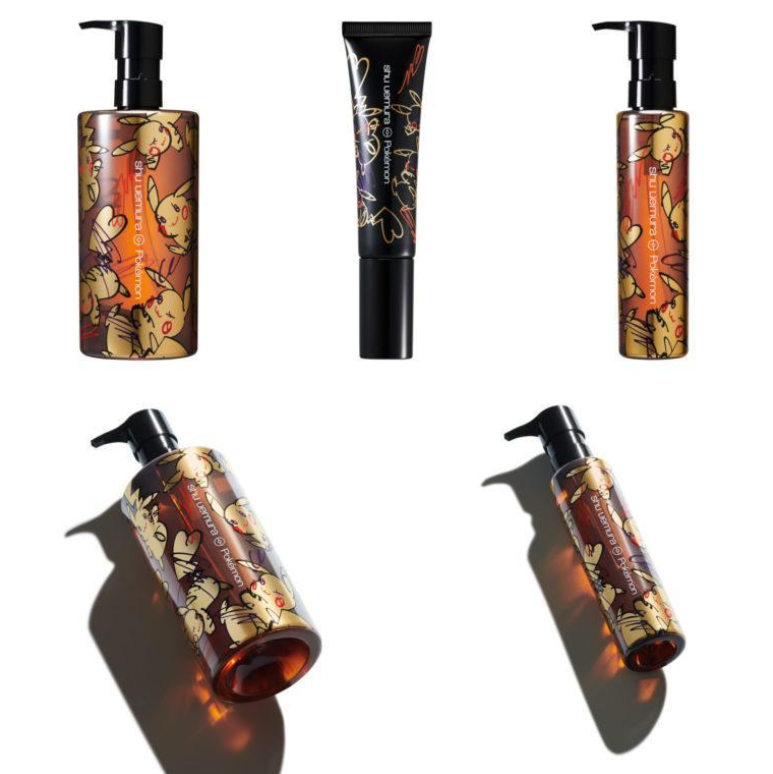 Second release
The second batch that will arrive on November 15 consists of the palettes of illuminators, brushes, and other accessories:
Pikachu Glow On Duo Palette : A palette with two illuminators with 2 color options.
Lip cleanser and lip conditioner Re: set Pokémon Edition: A lip cleanser that removes dye and conditions the lips, leaving them soft.
Premium brush set: A 4-piece makeup brush set with the Picashu design that also comes with a matching case.
«Catch 'Em All» Pikachu premium makeup case: A large case to store makeup with the Picashu design on it.
Premium Eyelash Curler Pokémon Edition : A golden eyelash curler with a Picashu pendant.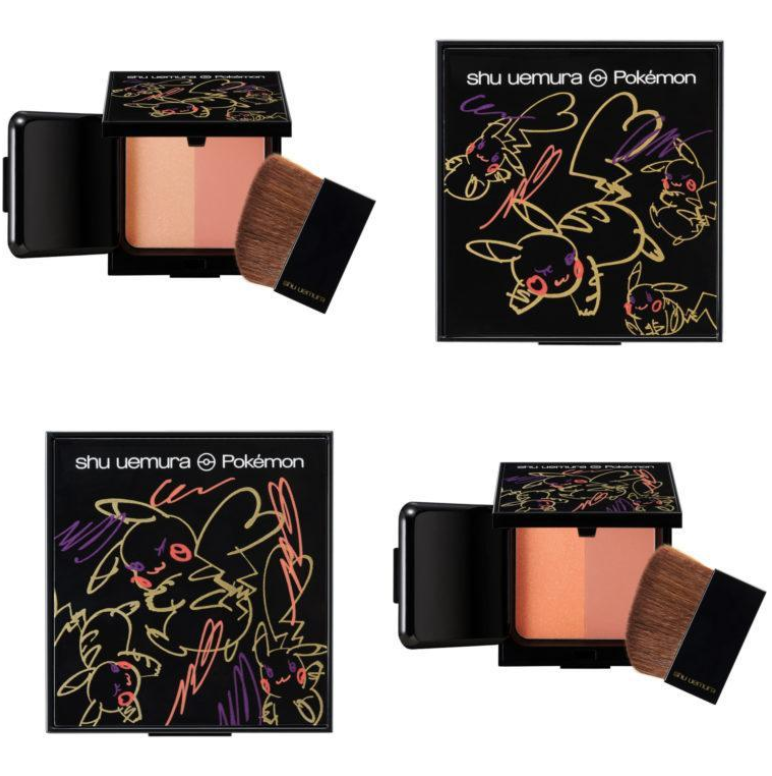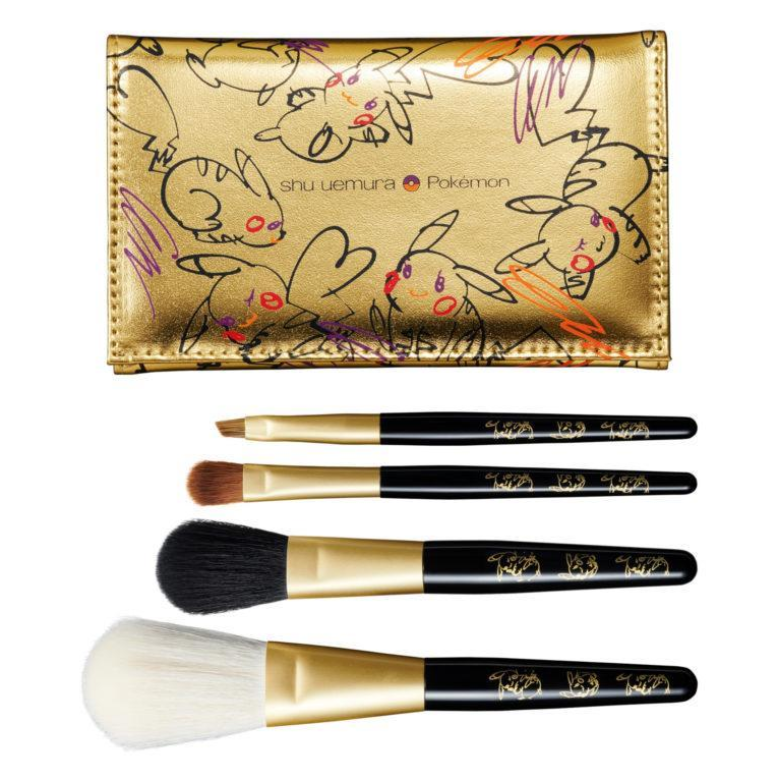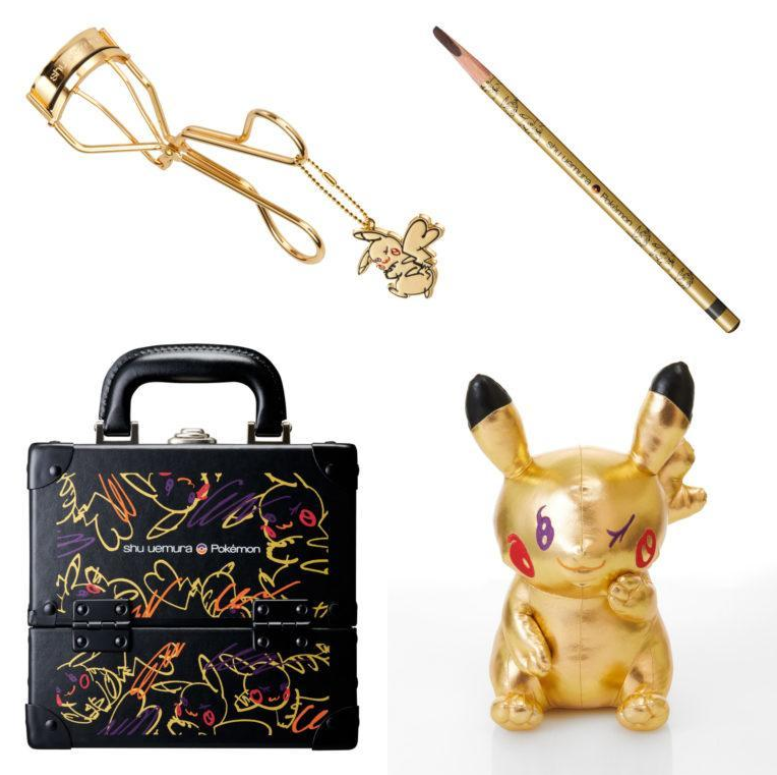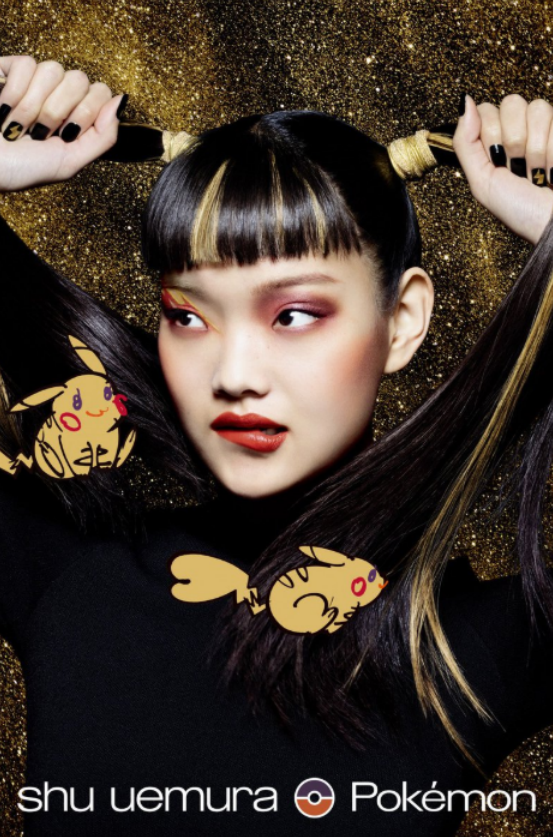 TIPS:
We're making our list and we're checking it twice, because it seems every beauty brand is getting into the holiday spirit this season, and we're just trying to keep up! With themed drops from Kat von D, Givenchy, YVES SAINT LAURENT, Tom Ford,Fenty Beauty, Tarte, and so many others, our own stockings are stuffed as much as we're shopping for the people on our list. Check out our list of 2019 holiday makeup and beauty releases, and be sure to check back as many more are announced. Our heart is growing three sizes just looking at these beauties.