How often does Nordstrom have a sale? It's a question usually asked by our followers. If you want to learn about the Nordstrom Sales, check the Nordstrom Sales Calendar 2021 here, including all the details.
Nordstrom Sales
Anniversary Sale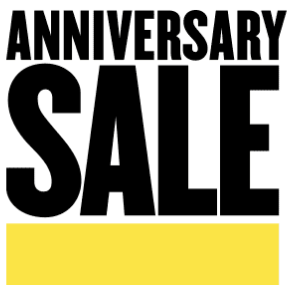 Nordstrom's biggest fashion event of the year, the Nordstrom Anniversary Sale, will happen again in July 2021. It's a sale like no other, a limited-time opportunity to save big on brand-new arrivals—plus all the essentials.
Nordstrom's Anniversary Sale is one of the most anticipated sales of the year. It offers some of the biggest discounts you'll find on new arrivals, so you can snag up-to-the-minute looks for less. The 2020 sale did not disappoint with hot deals on summer staples and fall basics. Plus big discounts on shoes and beauty.

There were find amazing deals in every department, and all of the Nordstrom-made labels, plus brands like Madewell, Nordstrom, Nike, Ugg were included in the sale.
Hot Tip: Nordstrom cardholders get early access to this coveted sale. If you have a Nordstrom card, you have an entire week to get what you love before it's snatched up by the general public. These extra days are key, for as every true-blue Anniversary Sale shopper knows, styles sell out fast. Not a cardmember? Sign up now to get in on these perks.
Nordstrom Clearance: Up to 75% Off
Shop the Nordstrom Clearance page for up to 75% off across categories and designer brands. The biggest discounts will be on out-of-season items such as shoes and clothing. If you're in the market for spring and summer styles, you can still find good deals on top brands, but will likely save between 20% and 40%.
Shop now and you can save up to 60% on Nordstrom Made brands Leith, BP, Halogen, and Treasure & Bond. Nordstrom is also marking down major fashion brands like Madewell (up to 60% off), and Free People (up to 50% off).
The Nordy Club Members Sale (June)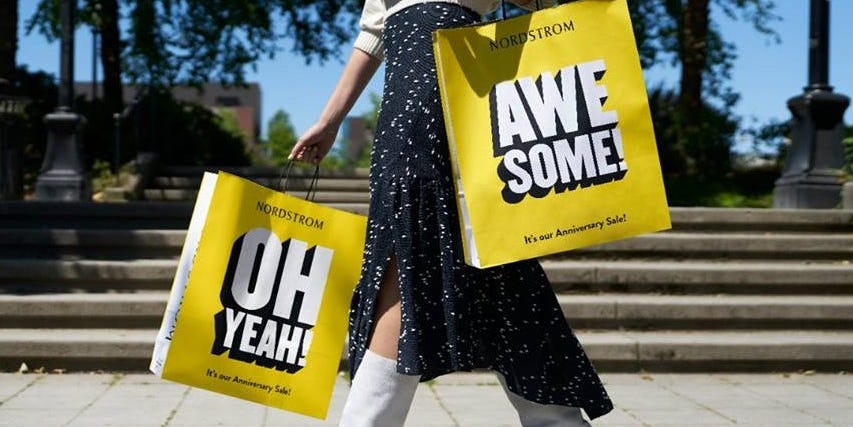 There isn't an actual sale at Nordstrom right now. But that doesn't mean all hope of saving is gone. The Nordy Club members will get some great perks from shopping. Right now, The Nordy Club members earn 5 points for every $1 spent (usually they earn 1 point per $1), and Nordstrom cardholders will earn 10 points per $1 spent (usually it's 3 points per $1)! Points add up to Nordstrom Notes (available in $5, $10, $15, or $20 increments), which work just like cash at Nordstrom, Nordstrom Rack, and Haute Look. The Nordy Club members are essentially getting free money to shop at Nordstrom.
The best part about The Nordy Club is that it's free! To join the rewards program, sign up online so you can start earning bonus points for shopping and get access to exclusive perks like free basic alterations, early access to shop select brands, curbside pickup, and invites to beauty and style workshops.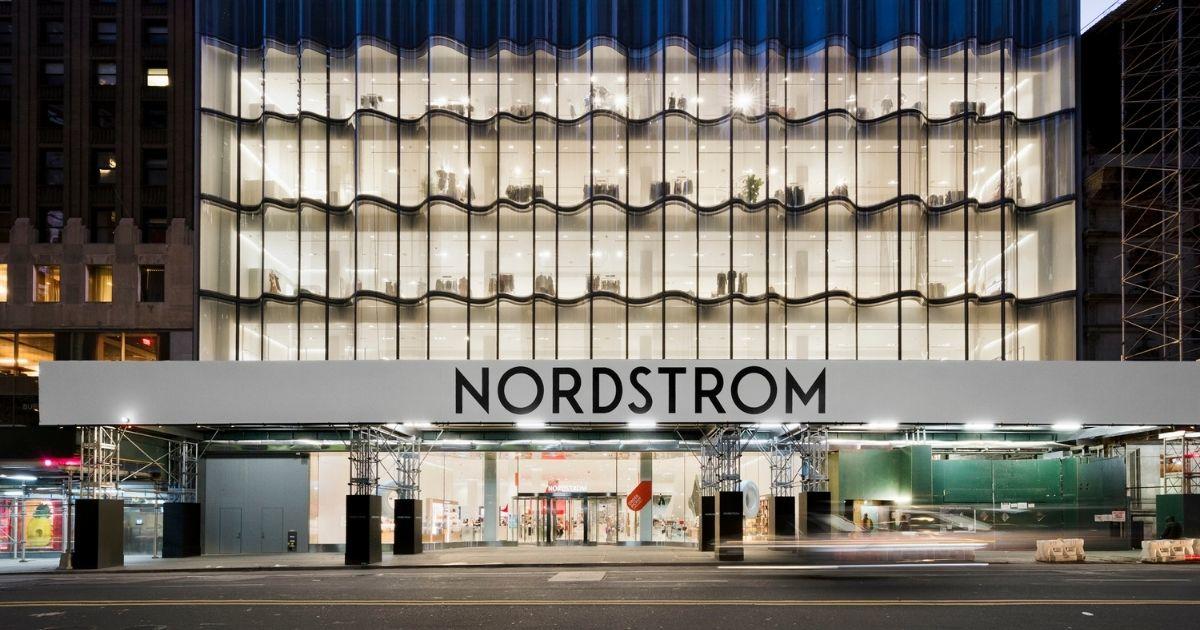 Half Yearly Sale (Late May–June & November–December)

While you're waiting for the next Anniversary Sale, the Nordstrom Half Yearly Sale in the spring and fall will tide you over with savings of up to 50% off.
Cyber Deals (Nov. 20–Dec. 1)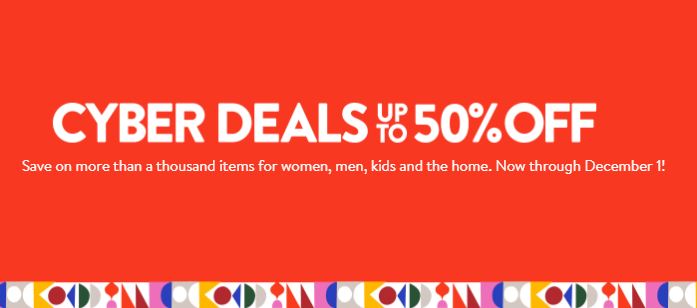 During Nordstrom's Cyber Deals Sale, new discounts dropped to the tune of up to 50% off every day. Shop again next year to save big on holiday gifts for men, women, and kids—as well as a little something special for yourself. You deserve it!
Black Friday Sale (Nov. 26, 2021)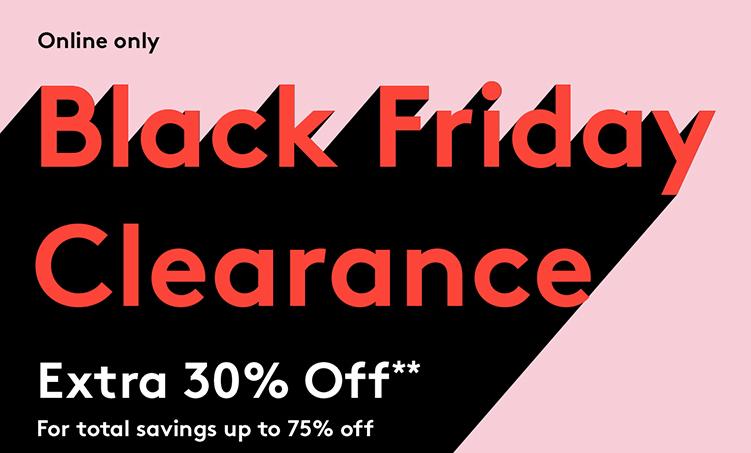 It's never too early to figure out your Black Friday game plan. And that's especially true when it comes to Nordstrom. The luxury super-giant goes absolutely bongos during Black Friday, tossing some of their deepest discounts at shoppers on everything from Kate Spade & Balenciaga to Nike. In 2019, Nordstrom gave away a bonus free $60 when you sign up for the Nordstrom Card.
Cyber Monday Sale (Nov. 29, 2021)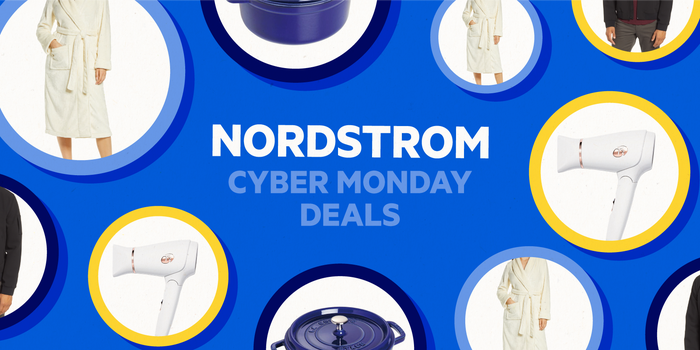 Rather buy online? Nordstrom's Cyber Monday sale is not to be missed! (Added bonus: you can shop in your PJs.) Just be sure to grab a cup of cocoa and get ready to start shopping at 9 p.m. EST sharp on the Sunday before!
Cards & Membership Discounts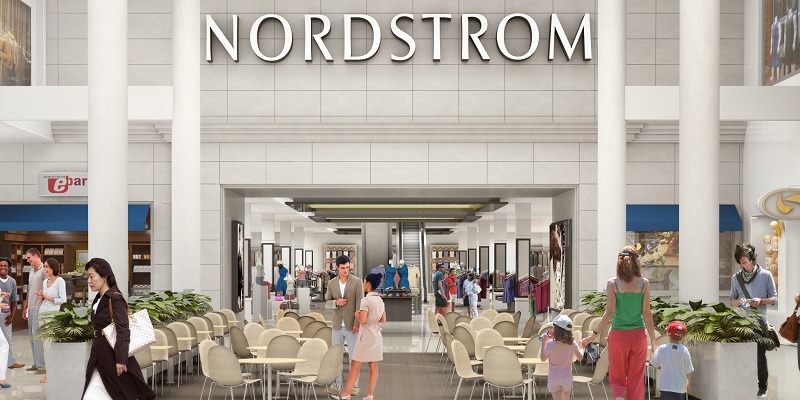 Join the Nordy Club
This free-to-join membership program rewards hard-core Nordstrom-istas for doing what they do best: shopping. Club members get exclusive access to perks such as curbside pickup and early access to Select Brands. You'll also earn 1 point for every dollar you spend
Get the Nordstrom Credit Card
Earn a free $40 bonus when you make your first purchase (and unlock instant Insider Status). Best of all, you'll automatically wrack up 3 points for every $1 you spend which you can use during Cardholder-Only Events such as early access to the beloved Anniversary Sale.
Nordstrom Gifts
Discover thoughtful picks for partners, pals, kids, yourself—all your favorite people.

The 2020 holiday season has come to an end, but Nordstrom's assortment of gifts continues to grow. The new year 2021 will bring plenty of opportunities to shower your loved ones with presents.
Free shipping and returns on all gifts at Nordstrom.com. Shop birthday gifts, anniversary gifts and holiday gifts. Shop for Mom, Dad, Grandparents and more.

Nordstrom Gift Cards & eGift Cards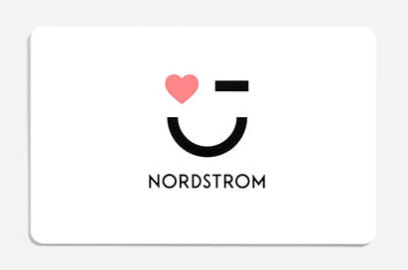 Where can I buy a Nordstrom Gift Card?
Please visit our Nordstrom Gift Card site to purchase a Nordstrom Gift Card or eGift Card. Gift cards can also be purchased at our Nordstrom and Nordstrom Rack stores.
Are there any fees associated with the purchase of a Gift Card?
No, there aren't any fees.
How much is shipping?
For traditional Gift Cards ordered in the U.S., standard shipping is free. If you'd like your Gift Card to arrive sooner, expedited shipping is $10. For Gift Cards ordered in Canada, Express Saver service is used for all cards and is free.
When will I be charged for purchasing a Gift Card?
Your credit card or other payment method will be charged at the time of purchase.