The Nordstrom Anniversary Sale, which is the biggest fashion event of the year. Any frequent Nordstrom shopper knows the Anniversary Sale is one of its biggest and most popular events of the year — it's the best time to score some of the most amazing savings at the department store. Still, we're here to give you all the details. The two-week-long event typically offers majorly discounted prices on thousands of fashion and beauty items.

When is 2021 Nordstrom Anniversary Sale?
Opening up to Nordstrom cardholders for early access on July 12 and to the public on July 28, where it'll run until August 9 when prices go back to normal.
Buy Now at Nordstrom
Lancome:
Receive six-piece gifts with your $37.50 Lancôme purchase via code EYEor BLUSH
Plus, Spend $125 on Lancôme and you'll also receive a full-size Advanced Génifique Eye Light Pearl Eye Serum.(Total Value $191)
Estee Lauder:
Get two seven-piece gifts with your $45 Estée Lauder purchase, use code: HYDRATE Or FIRM
Plus, Spend $115 on Estée Lauder and you'll also receive a full-size Advanced Night Repair Intense Reset Concentrate (0.7 oz.).
Clinique:
Receive a seven-piece gift with your $35 Clinique purchase. A $67 value.
Plus, Spend $85 on Clinique and you'll also receive a three-piece bonus. A $125 value.
Jo malone:
Receive deluxe samples with your $140 Jo Malone London™ purchase.
Plus, receive a mini Nectarine Blossom & Honey Scented Candle (1.18″ height) and a bag charmwith your $200 Jo Malone London™ purchase.
Bobbi Brown:
Get 4 piece free gifts with your $75 purchase.
Plus, get two Ruby lips with your $125 purchase.
Shiseido:
La Mer:
Receive deluxe samples of Crème de la Mer Moisturizing Cream (0.24 oz.), The Replenishing Oil Exfoliator (0.17 oz.), The Eye Balm Intense (0.1 oz.), The Revitalizing Hydrating Serum (0.17 oz.), The Treatment Lotion (0.5 oz.) and a tote with your $375 La Mer purchase.
Plus, free 3 pc samples with any beauty puchase at check out.
Kiehl's:
Nordstrom offers 8 piece gift with your $125 Kiehl's purchase
Plus, receive deluxe samples with your $85 Kiehl's purchase. A $31 value.
Plus, free 5 pc samples with any beauty puchase at check out.
The best things to buy from this epic savings event
Women's Coats, Jackets & Blazers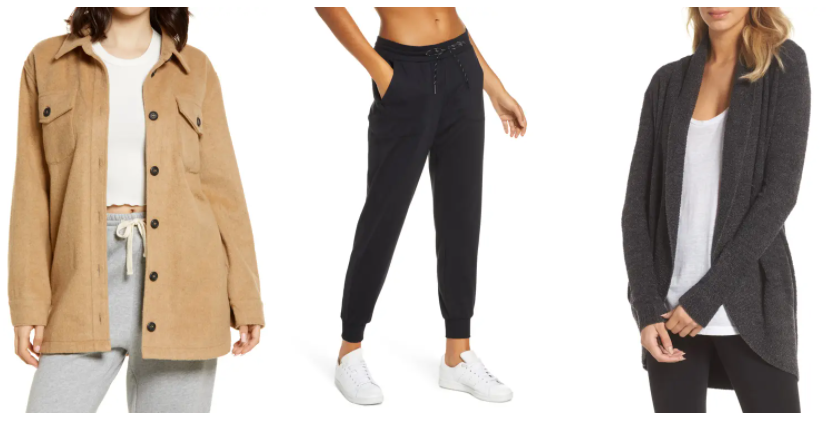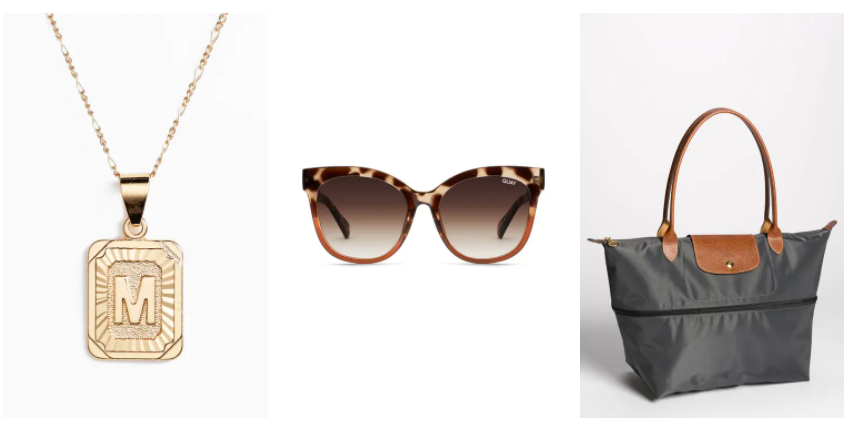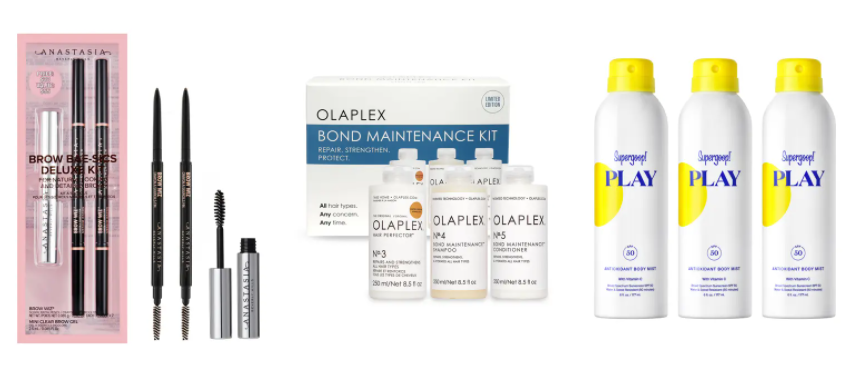 Others on this epic savings event
You can preview the catalog items in my Nordstrom Anniversary Sale 2021 Catalog page. You'll be able to preview the full sale on July, 2021. Literally, almost everything. All the major shopping categories will have sales ranging anywhere from 20% – 50%+ off. We're talking about women's fashion, men's fashion, beauty/skincare/makeup, home decor, gifting, shoes, boots, and more.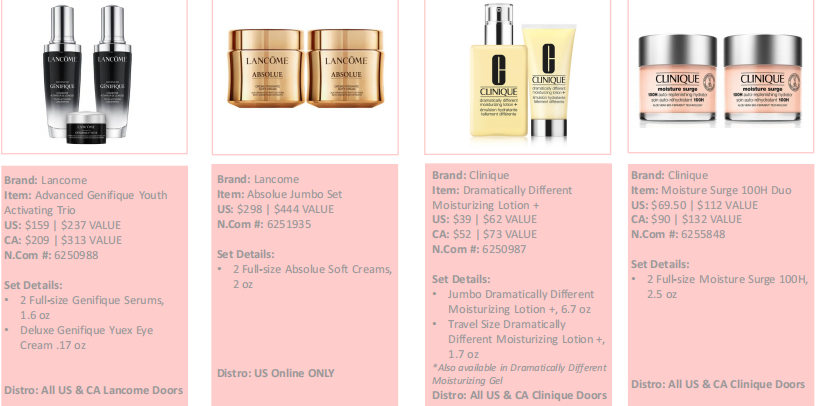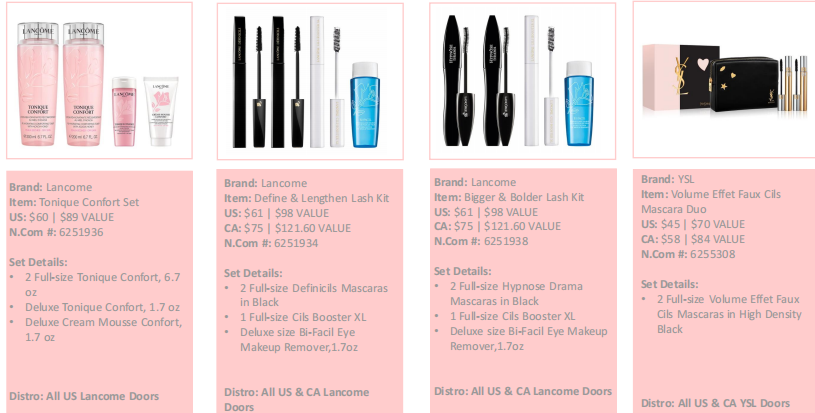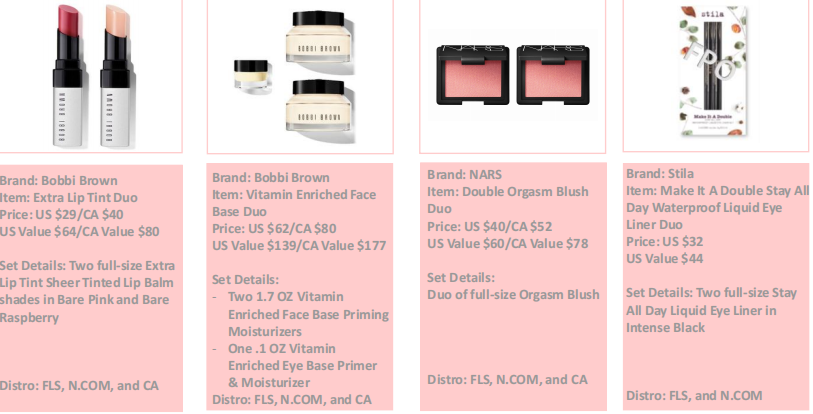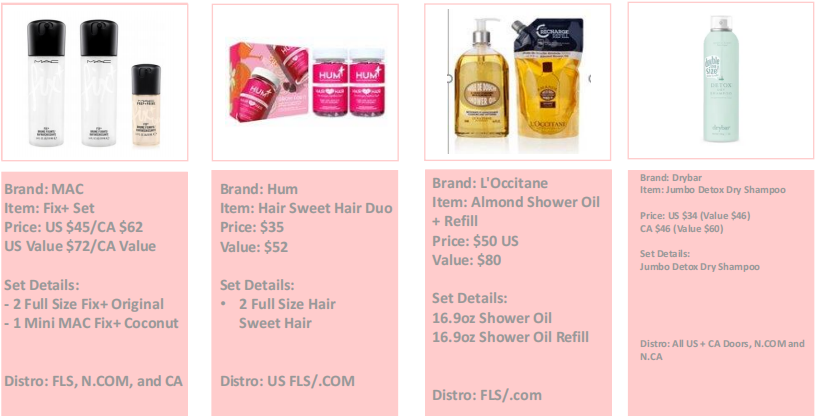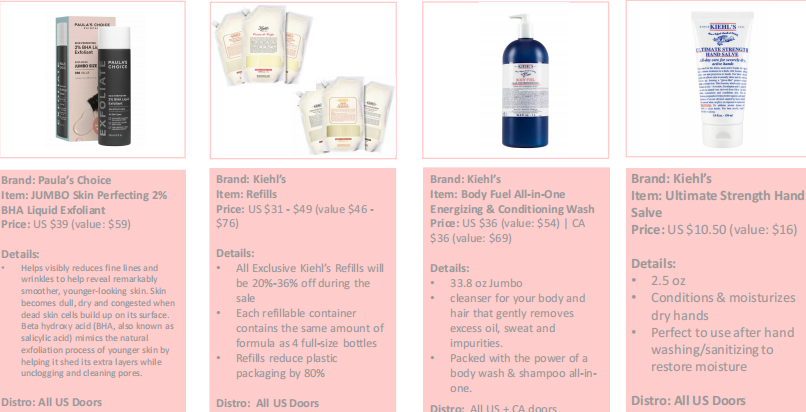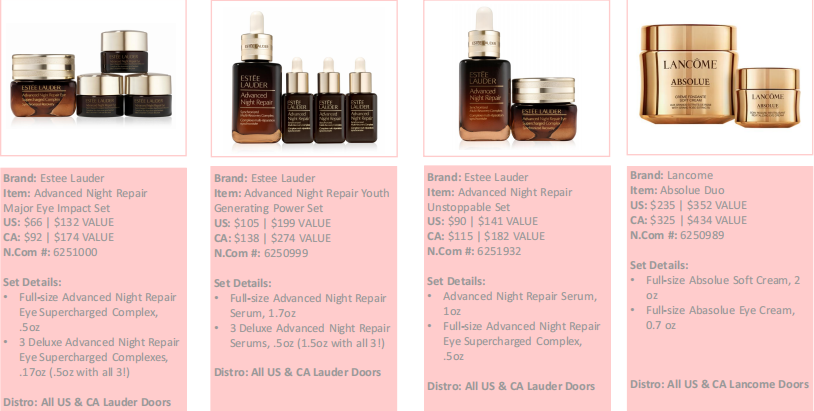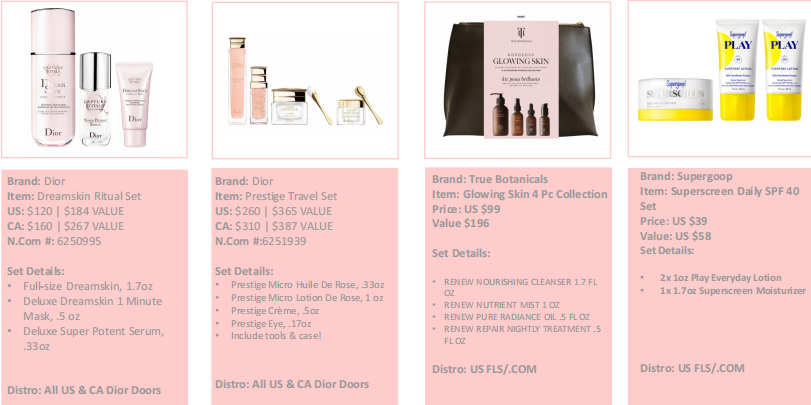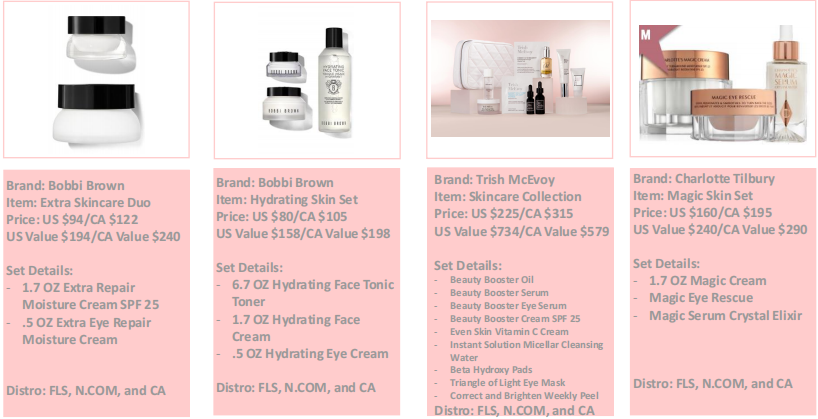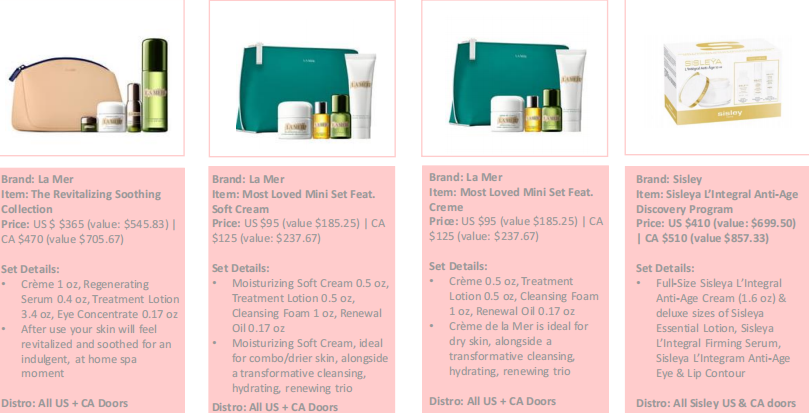 Tips & Tricks to Get Early Access
There is one thing you need to konw, Nordstrom cardholders get to shop the Anniversary Sale before it opens to the public everyyear. Cardmembers shop 7 days before everyone else and can unlock exclusive perks. During this Pre-Sale, many of the most popular items go out of stock quickly! Apply for a Nordstrom card now to receive Anniversary Sale Early Access.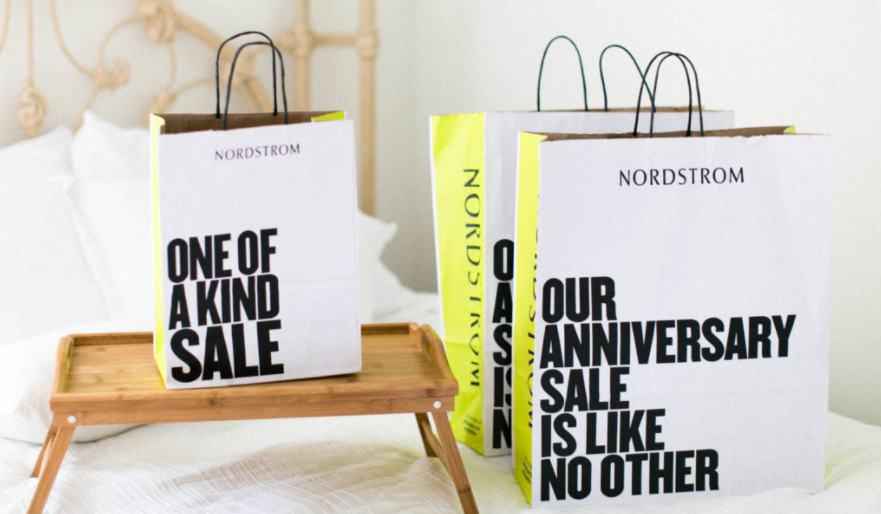 Early Access will give you the first chance to snag brand-new arrivals at super-sale prices for the Anniversary Sale. During the Anniversary Sale, all Nordy Club Nordstrom cardmembers receive Early Access to shop. Nordy Club cardmembers with Icon, Ambassador or Influencer status will more time to shop Early Access, depending on how high their status is.
Depending on your Nordy Club access, you can shop the sale during the Early Access period. Early Access enables Nordy Club members exclusive access to the sale before the sale is open to the general public.
FAQs
WHAT IS EARLY ACCESS?
Early Access offers Nordstrom cardholders exclusive access to the sale. Last year's Nordstrom Anniversary Sale Early Access dates are from August 4 through August 18 before the sale opens to the general public on August 19. It's the best time ensure the best items are still in stock. If you're not a cardholder, I recommend it as it has plenty of other perks.
HOW DO I GET EARLY ACCESS?
Early access to the sale is available to all Nordstrom cardmembers automatically. Access is available to all card levels and card types. If you don't have a card, you'll need to sign-up for a Nordstrom credit card by August 3. See below.
HOW DO I GET A NORDSTROM CARD?
Nordstrom offers two types of cards, the retail card or Visa Signature card. Both cards provide the same Nordstrom benefits, including early access to the sale. However, Visa Signature cardholders will earn additional Nordstrom points with any purchase using the card. Applying is easy and you can start shopping instantly, if approved.
Why apply:
Early Access to the Nordstrom Anniversary Sale (which is huge!)
If approved, you can sign in to access your card online and start shopping right away.
Earn 2 points per dollar spent in stores and online at Nordstrom, Nordstrom Rack, HauteLook and Trunk Club.
Plus, get a $20 bonus Note when you spend $100 at Nordstrom with your new Nordstrom card the day you're approved.
Enjoy the benefits of being a Nordstrom cardholder.
No annual fee
24/7 Nordstrom Customer Service
To sign up, visit this link and click Apply Now to submit your application. The application is pretty easy and the approval process only takes a few seconds. You'll be shopping Early Access in no time.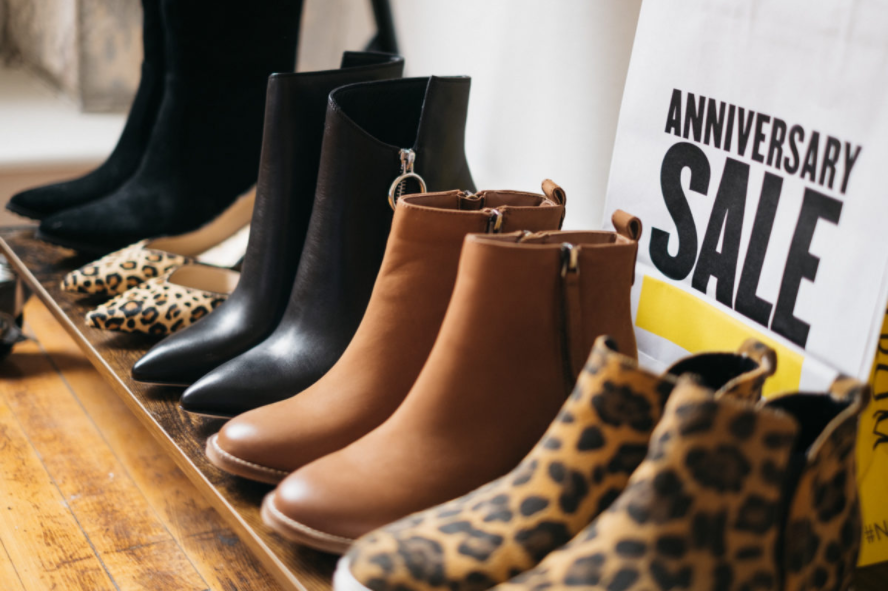 Covid-19 Info
Here's all the info on how to to safely shop the Nordstrom Anniversary Sale this year:
There will be NO print catalog — you can get a sneak peek RIGHT HERE
You can shop the sale in open stores during normal business hours
Read updated info about what Nordstrom is doing to keep customers safe HERE

TOP TIPS for the sale
We wouldn't be besties if I didn't make sure you had all the sale details. So here come my tips, tricks, and hints for maximizing your Anniversary Sale experience. Ready?
Shop early
My biggest recommendation is to be totally prepared to shop the sale RIGHT when it opens to early access, and the only way to do this is with a Nordstrom Card. As you can see in the timeline above, the Nordstrom Anniversary Sale opens early to Nordstrom Card holders up to 10 days before it opens to the public, depending on the status of your card!
Cash in
If you apply and are approved for the Nordstrom Card, they will give you a $40 Nordstrom Note toward your first purchase at the sale!
Each store is different, but online is king
Next, just remember like I mentioned before that each store will carry totally different stuff since they all have their own individual buyers. That's why we work SO HARD to give you guys the guides that will show you all the best stuff in one place, including how things fit and whether to size up or down, what's most flattering, etc.
Know what you need
Look at your closet, see what you really need right now. Is it one good pair of jeans? A staple bootie that will get you all through the winter? Maybe it's a good new pair of shoes you can workout in? If you need to stick to a budget, go through your wardrobe FIRST so you know what to spend on and what to skip!
Check back for restocks
Things will sell out fast, so we will have our "what to buy FIRST" blog post up with the things we think are the most popular and will sell out first. BUT, a lot of things will restock throughout the sale. Check back here DAILY for a list of things that have restocked that day. And don't lose hope if something you love sells out in your favorite color or size, because there's a good chance it might come back!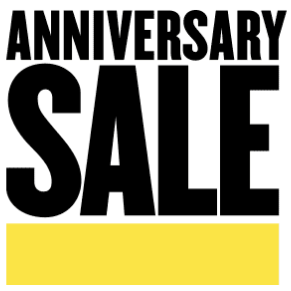 The Nordstrom Anniversary Sale is THE very best sale of the year when it comes to getting extreme quality and major sale prices, and I'm so thankful to have you here to shop it with me!