Add some glam to the Christmas countdown with the ultimate festive treat for your loved ones (and yourself).
The 2022 MAC The Ultimate Festive Treat Beauty Advent Calendar is coming soon to MAC US, and we have the full spoilers!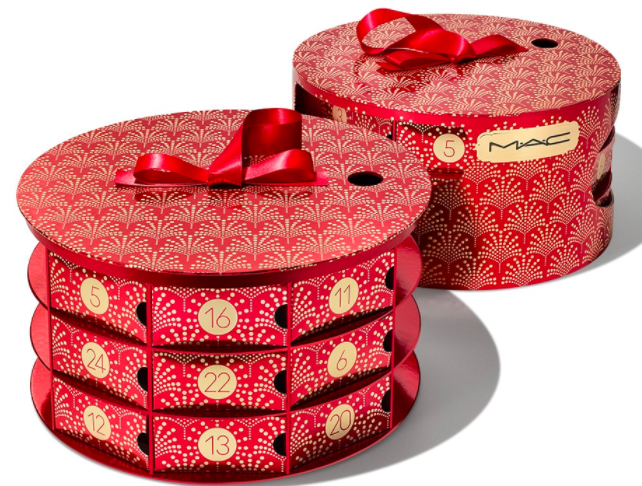 PRICE:
£165
Official Release Date:
October 3rd at MAC
My Rating: 4 /5
This edition has loads of different options covering lips, eyes, lashes, brows and skin. I love MAC and this will be perfect for any makeup junkie. It has 16 full sized and 8 minis.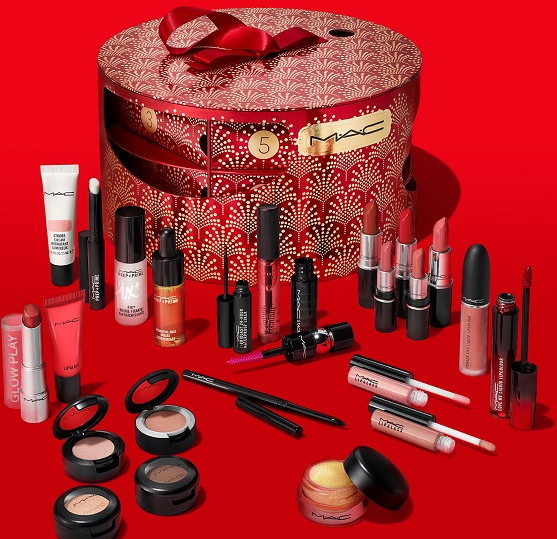 Inlcudes:
Powder Kiss Liquid Lipcolour – Mull It Over
Lustreglass Lipstick – See Sheer
Love Me Liquid Lipcolour E For Effortless
Glow Play Lip Balm – That Tickles
Prep + Prime Lip – Original
Matte Lipstick – Chili
Matte Lipstick – Russian Red
Powder Kiss Single Eyeshadow – What Clout
Single Eyeshadow – Naked Lunch
Single Eyeshadow – Espresso
Dazzleshadow – Oh So Gilty
Paint Pot – Born to Beam
Liquidlast Liner – Point Black
Prep + Prime Essential Oils Grapefruit & Chamomile
Brow Set Clear – Clear
Technakohl Liner – Graphblack
Fix+ 13ml – Original
Mini MACStack Mascara – Stack Black
Mini MAC Lipglass Clear
Mini MAC Lipstick – Velvet Teddy
Mini M·A·C Lipglass – Nymphette
Mini MAC Lipglass – Spite
Mini MAC Strobe Cream 15ml – Pinklite
Mini MAC Lipstick – Mehr