The inevitable Christmas countdown has begun , and whether you love it or loathe it we can bet you still as excited as us about nabbing a snazzy beauty advent calendar.
Now, Get all the details on the Lush Advent Calendar 2020, Check out the details below!
Official Release Date:
Available to pre-order from 27th August 2020 at the LUSH website
Brand Description:
This product will be available for pre-order soon for £185 and will be delivered in November, just in time for the traditional advent countdown. We want you to have the freshest possible products so unfortunately, we are not able to fulfil other items along with the Advent Calendar due to its dispatch being in November. If you would like to order additional Lush products, please place a separate order.
The box contains: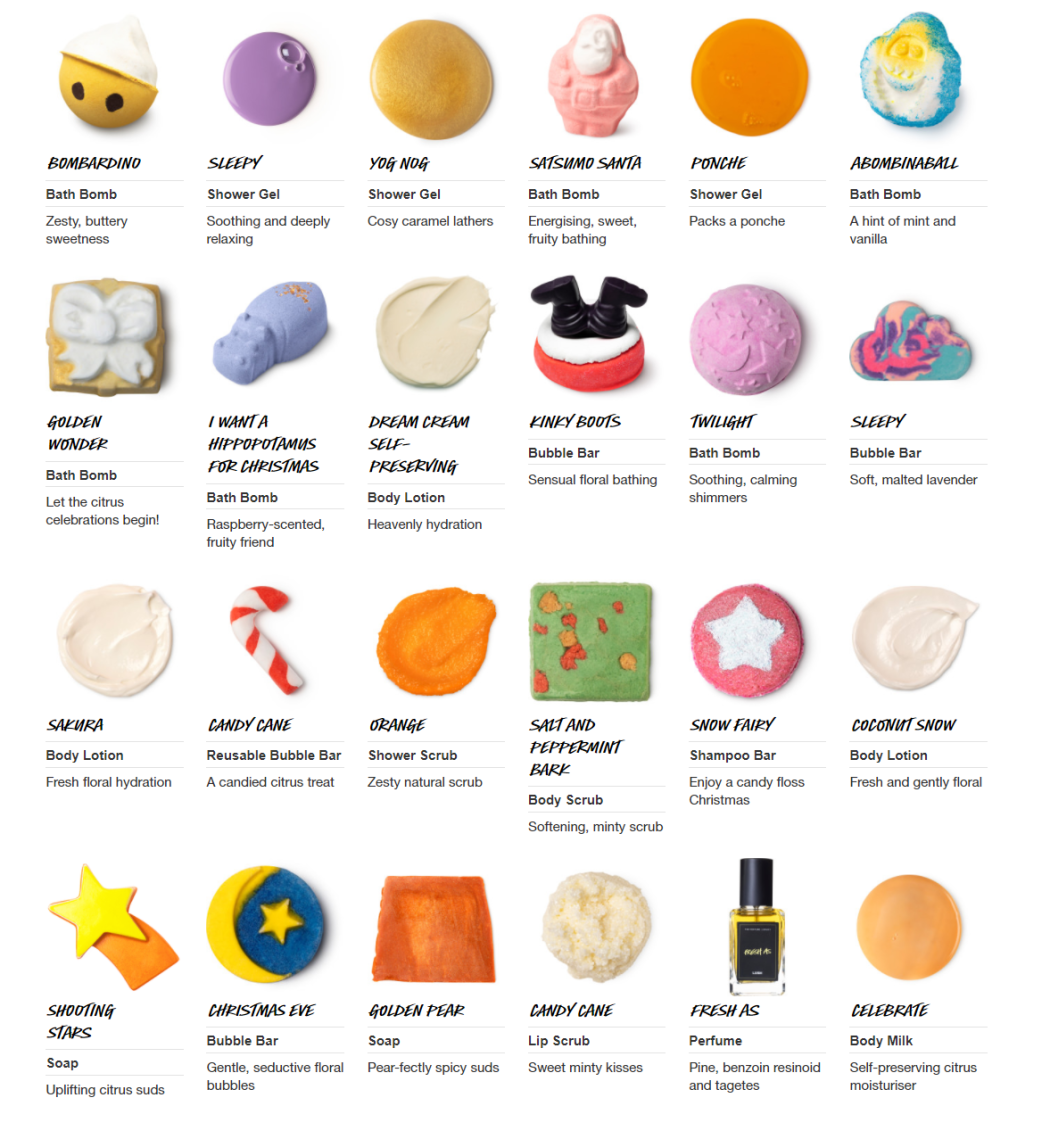 Candy Cane Bubble Bar
Christmas Eve Bubble Bar
Bombardino Bath Bomb
Retro Satsumo Santa Bath Bomb
Abombinaball Bath Bomb
Ponche Shower Gel
Salt and Peppermint Bark
Dream Cream Body Lotion
Sakura Body Lotion
Coconut Snow Body Lotion
Orange Shower Scrub
Celebrate Body Milk
Yog Nog Shower Gel
Sleepy Shower Cream
Candy Cane Lip Scrub
Shooting Stars Gift Soap
Golden Pear Soap
Kinky Boots Bubble Bar
Sleepy Bubble Bar
Twilight Bath Bomb
Golden Wonder Bath Bomb
I Want A Hippo Bath Bomb
Snow Fairy Shampoo Bar
Fresh As Perfume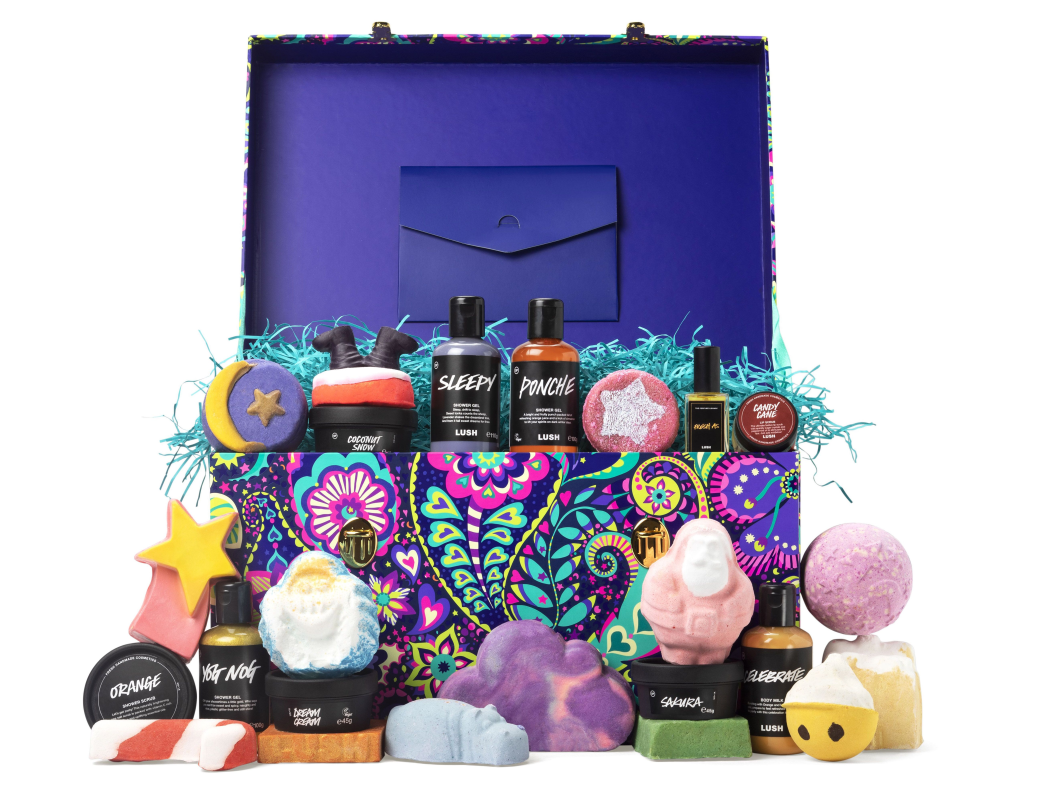 TIPS:
Gone are the days when we'd count down to Christmas with a teeny tiny chocolate that'd disappear in a single bite. Now, everything from stunning scented candles and wonder-serums, to luxe body oils and fragrances that smell so good it's insane are hiding behind those little paper doors – and we are 100% here for them.
Check out our list of beauty ADVENT CALENDAR releases, and be sure to check back as many more are announced. To help guide you to find the 'best beauty advent calendar of 2020', we've rounded up every single beauty advent calendar for 2020 – Watch this space for more details and in the mean time check out the best beauty advent calendars to snap up this Christmas. and if a brand is yet to share any details, we've predicted their offering based off last year. From the products included inside (think, lipstick, perfume, eyeshadow and so much more, to the on-sale dates.