Hello lovelies! The inevitable Christmas countdown has begun , and whether you love it or loathe it we can bet you still as excited as us about nabbing a snazzy beauty advent calendar.
If you want to know all the details on the Lancôme Advent Calendar 2023, Check out the details below!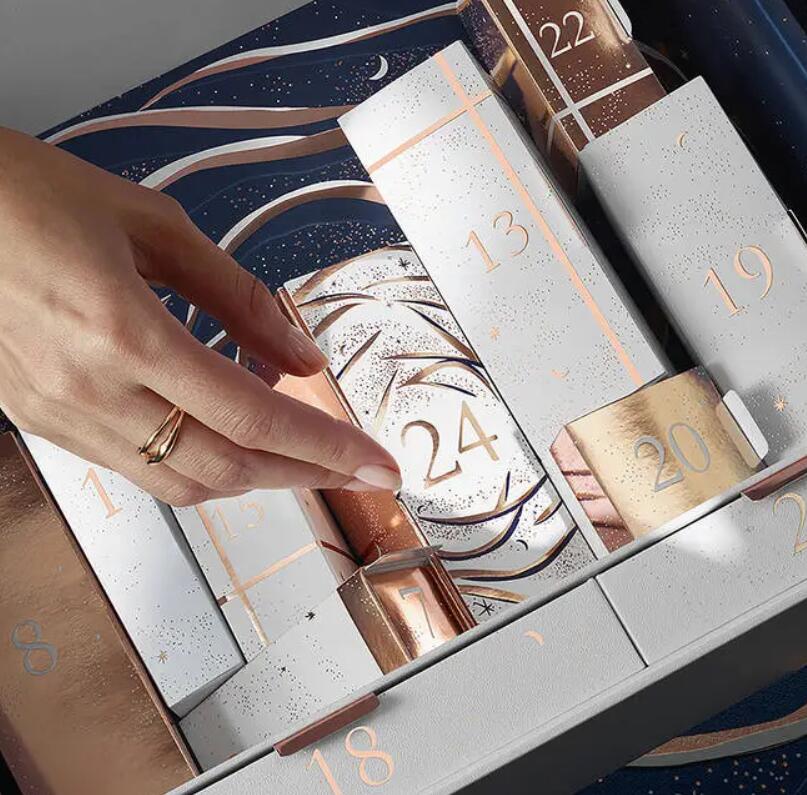 PRICE:
$180.00
Official Release Date:
Available now at Lancome.com
My Rating: 4 /5
This Holiday season, gift the extraordinary with Lancôme. Lancôme unveils an exceptional luxury beauty Advent Calendar gift set that features a makeup advent calendar, perfume advent calendar, and skincare advent calendar in one!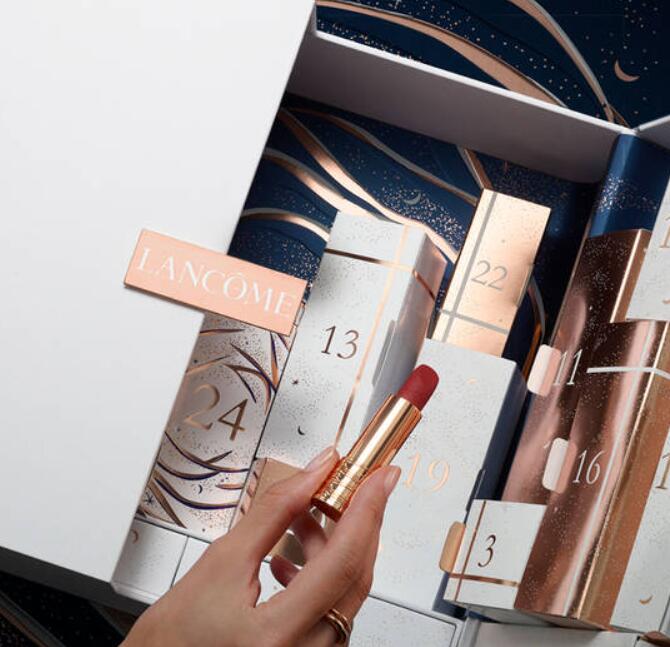 Unwrap 24 beauty surprises including makeup, skincare, and fragrance products, featuring 5 full-size icons and 19 travel sizes.
Inside the Lancôme Advent Calendar you'll find piles of gifts and the shining Lancôme rose adorning a deep night sky. To keep it a surprise, stop reading here, as the content of the Advent Calendar beauty is revealed below.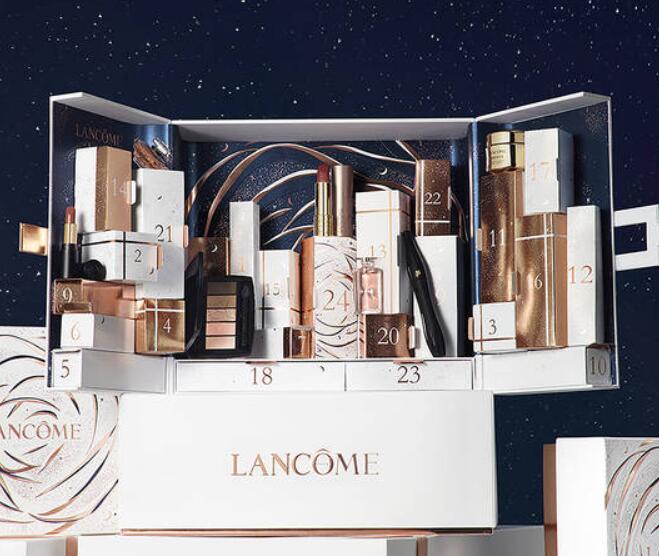 Set Includes:
Full-Size La Vie Est Belle Perfume (0.34 fl. oz)
Hydra Zen Gel Cream Moisturizer (0.5 fl. oz)
Renergie H.P.N. 300-Peptide Cream Moisturizer (0.5 fl. oz)
Advanced Genifique Eye Cream (0.16 fl. oz)
Full-Size Hypnose Mascara (0.22 fl. oz)
L'Absolu Rouge Drama Matte Lipstick in 196 French Touch (0.05 oz)
Lash Idole Mascara (0.08 fl. oz)
Tonique Douceur Toner (1.7 fl. oz)
Hypnose Drama Mascara (0.07 fl. oz)
Full-Size L'Absolu Rouge Intimatte Lipstick in 299 French Cashmere (0.12 oz)
Absolue Rose 80 Toning Lotion (1.7 fl. oz)
Le Crayon Khol Eyeliner Pencil in Black Ebony (0.02 oz)
Lait Galetee Confort Makeup Remover Milk (1.7 fl. oz)
Advanced Genifique Serum (0.33 fl. oz)
Absolue Eye Cream (0.16 fl. oz)
Tonique Confort Re-Hydrating Comforting Toner (1.7 fl. oz)
Idole Perfume (0.16 fl. oz)
Full-Size Advanced Genifique Serum (0.67 fl. oz)
La Vie Est Belle Body Lotion (1.7 fl. oz.)
Absolue Soft Cream Moisturizer (0.5 fl. oz)
Idole Power Cream (1.7 fl. oz)
Tresor Perfume (0.25 fl. oz)
L'Absolu Rouge Cream Lipstick in 274 French Tea (0.05 oz)
Full-Size Hypnose 5-Color Eyeshadow Palette