Have you ever thought about putting on makeup for your body? Here's the latest good news about Kim Kardashian Body Foundation ! Kim Kardashian has announced that KKW Beauty is launching a body collection that includes a skin perfecting body shimmer, a loose shimmer powder for face & body, a body brush and a skin perfecting body make up foundation.
As Kim Kardashian said, out to get our bodies looking flawless this summer! Even better, Kardashian will launch it with other new body-focused products that will have us all radiating under the summer sun. Let's get more details together!
Kim Kardashian Body Foundation For Summer 2019
Available – JUNE 21ST online at kkwbeauty
Kim Kardashianhas been using body makeup for over a decade to cover her psoriasis and veins. With all of the products that she's tried over the years, she's never been satisfied with the formula or the limited 2 color options that most of her favorite brands offered – so she created her own.
The new series, which includes a 'Skin Perfecting Body Make Up Foundation,' a 'Skin Perfecting Body Shimmer,' a 'Loose Shimmer Powder for Face and Body' and a 'Body Brush,' launches on June 21. The foundation, which is available in seven shades, works to blur out the appearance of imperfections, while the shimmer, which comes in the shades Pearl, Gold and Bronze, promises an "effortless, beautiful glow."
1. Skin Perfecting Body Foundation-$45
Enhance your skin by blurring out imperfections with a smooth satin finish. Creamy formula, water and transfer resistant, blending evenly and seamlessly into the skin. Not sticky or heavy with subtle hints of vanilla and coconut.
Fair: light sand with peachy undertones
Light: soft nude with warm undertones
Light/Medium:soft beige with neutral undertones
Medium: mid-tone beige with neutral undertones
Tan: rich gold with warm undertones
Dark: deep sepia with neutral undertones
Deep Dark: rich bronze with warm undertones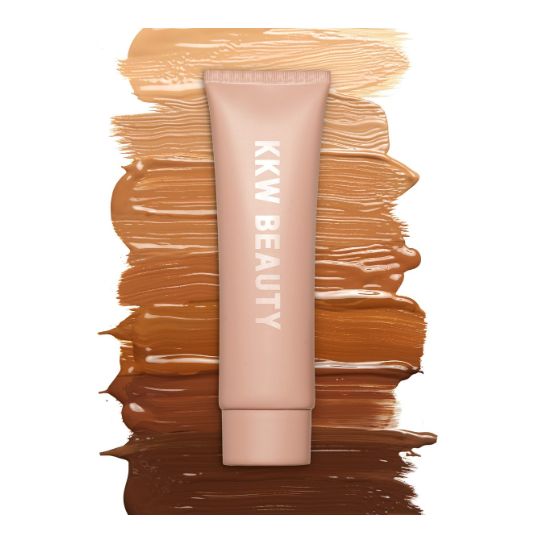 2. Skin Perfecting Body Shimmer -$35
Water-based formula paired with highly reflective pearls, formulated with moisturizing ingredients that will give your skin a healthy, long-lasting and radiant finish
Pearl: golden peach champagne
Gold: bright warm gold
Bronze: warm golden bronze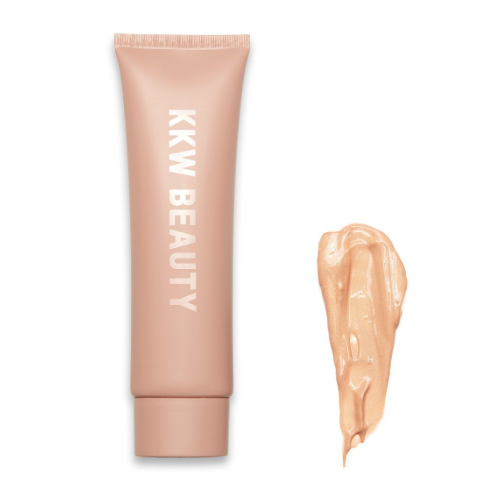 3. Loose Shimmer Powder for Face & Body -$27
Sparkling, reflective pearls blend seamlessly into the skin, while Vitamin E provides antioxidant benefits and nourishes the skin. Use alone for a luminous sheen or pair with the Body Foundation and Body Shimmer for an intensely radiant glow.
Pearl: icy pink champagne
Gold: bright golden yellow
Bronze: warm copper champagne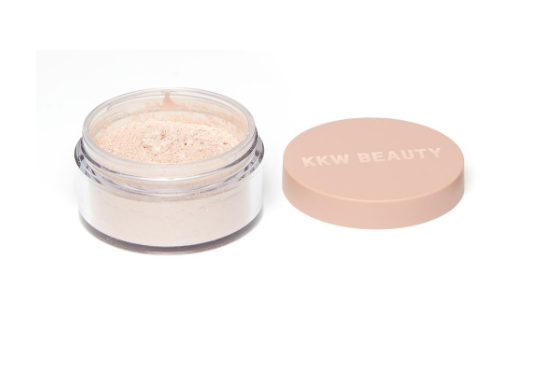 4. Body Brush -$32
Densely packed with soft, smooth synthetic bristles that provide the perfect, even application of creams or powders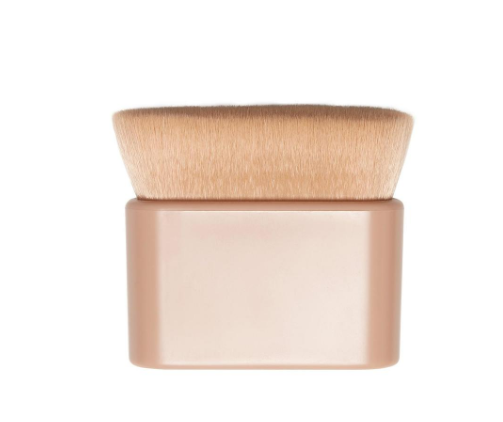 5. Skin Perfecting Body Foundation & Brush Duo- $65
6. Skin Perfecting Body Shimmer Trio -$100
7. Shimmer Powder for Face & Body Trio -$74
8. Complete Body Shimmer & Brush Collection -$200
Let's enjoy more photos…