Beauty lovers who are passionate about make-up all knows that eyeliner is vital to the overall makeup. After a long time of trying, Huda Beauty's first eyeliner: Life Liner Duo Pencil & Liquid Eyeliner finally on its way. This upcoming eyeliner is very special and novel. They created a dual-ended liner: At one end a liquid liner and at the other, a soft pencil. It uses classic matte black, very black and can magnify your eyes. Lasts up to 48 hours, keep your eyeliner in perfect condition. I believe this can meet the needs of many beauties. Check it out !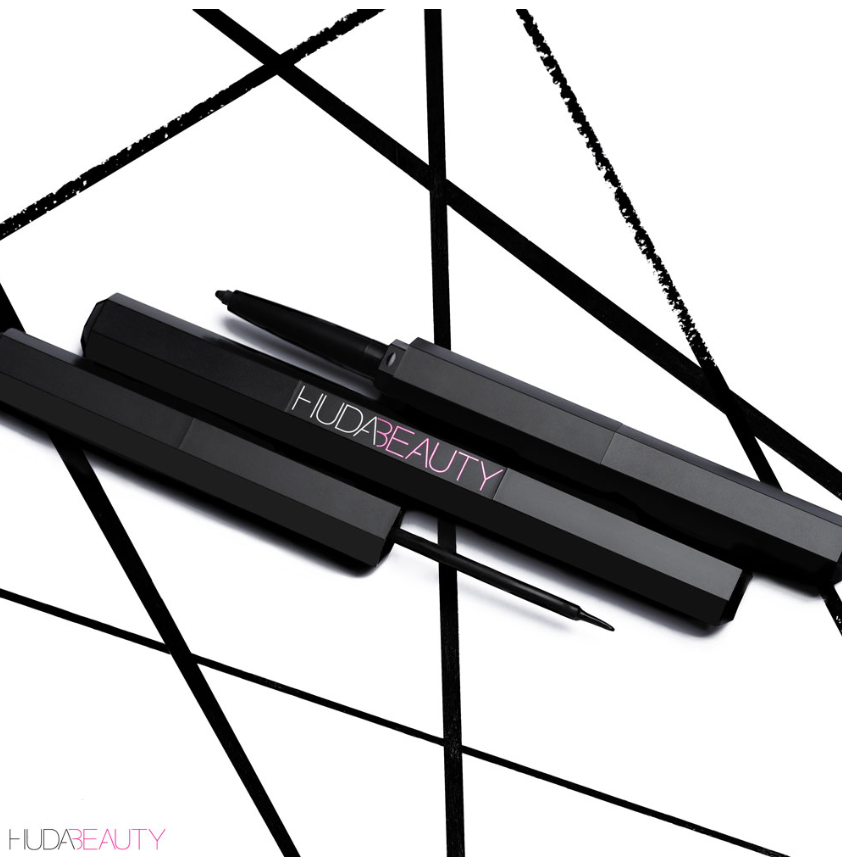 Huda Beauty Life Liner Duo Pencil & Liquid Eyeline
Available – SEPTEMBER 12th online at hudabeauty / SEPTEMBER 18TH all other retailers
I wanted to make an eyeliner that was for people who were as obsessed with eyeliner as me – I feel like eyeliner can completely transform and lift the eyes, and it always makes me feel sexy! Although there are so many eyeliners I love, I realized that I had never truly found an eyeliner that was intensely black or matte enough, or one that looked as bomb from application til removal. So, my team spent two years searching for the perfect formula that would be the longest-lasting, blackest and mattest liner ever. With our unique formula, we then refined the liner and application for a further year to make it the ultimate liner. — Huda Kattan
Life Liner Duo Pencil & Liquid Eyeliner – $30.00
The ultimate lifeproof, dual-ended eyeliner with a liquid tip one side and pencil on the other. Long-lasting, waterproof, smudge proof and fade proof.Finally, a liner that you can trust to stay put, while remaining super matte and super black.
Staying put for up to 48 hours, the liquid liner formula glides smoothly and quickly dries to a black matte finish. The brush tip delivers the perfect distribution of formula and ultimate precision.
With staying power of up to 8 hours, the unique pencil formula offers perfect balance between a creamy, easy- glide and structured application giving you enough playtime and precision to complete your look.
Now you can create any look imaginable on every eye shape, from a thin line to a bold, dramatic stroke.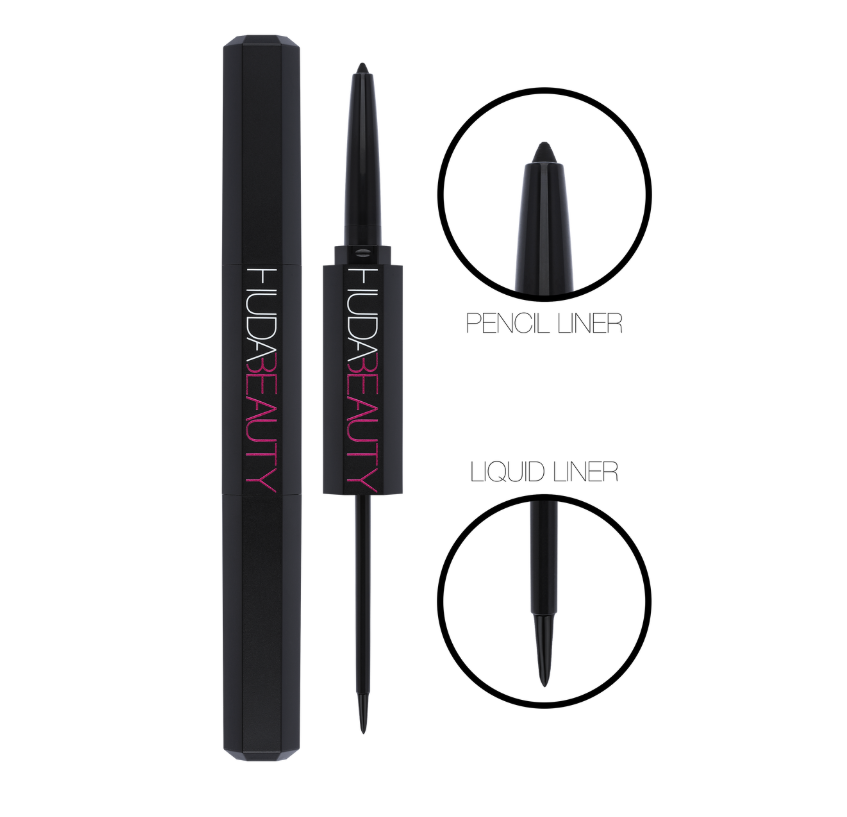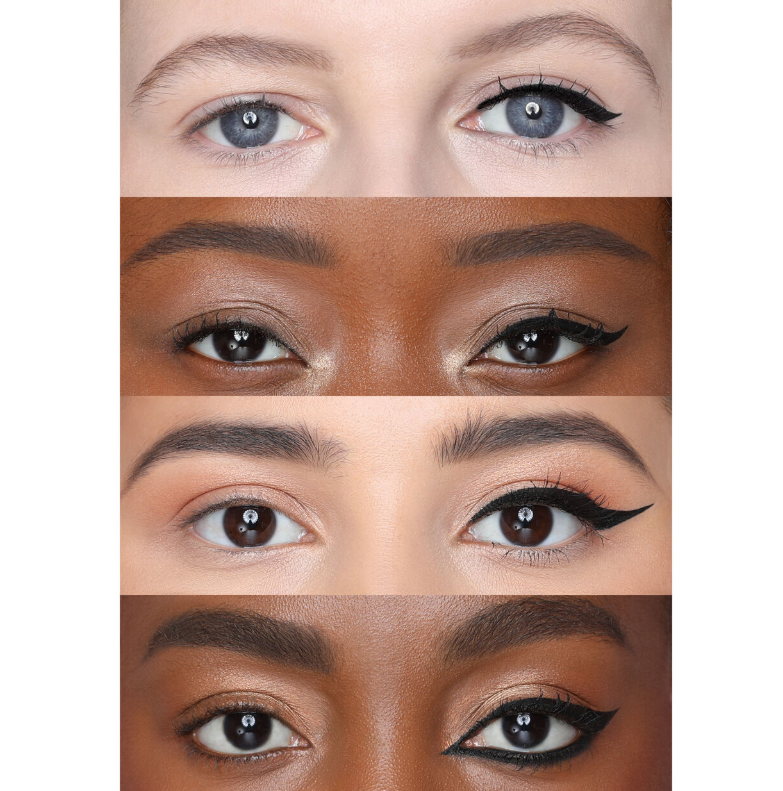 According to the brand, they combined high molecular weight silicones and silicone resins to create an elastic-like texture and a lightweight film that prevents cracking, smudging or fading so it lasts for 48 hours. The silky and unique water-free formula glides on without skipping and quickly dries to the most intense black shade (Very Vanta, aka extreme black!), unlike other liners that can have a slight grey cast.