The holidays are the best time of year to score major deals on makeup—whether you're buying for yourself or your loved ones. Beauty retailers launch limited edition Christmas collection for the holidays every year , This is the most worthwhile thing we have every year. HUDA BEAUTY 2019 Christmas Holiday Collection is coming, Let me pay attention to the updates on this page:
On the eve of the holiday, Huda Beauty is about to launch Nude Obsessions Palettes. There will be three nude color palettes appearing in our sights. These palettes continue the consistent high quality of the brand, they have a sophisticated color scheme. This brand is very obsessed with the design of nude makeup, in order to meet the needs of people of every skin color. I have to say that they have done very successfully and every product is full of attraction. The Nude Obsessions Palettes is praiseworthy for both shades and quality. Check them out and look forward to more information on Huda Beauty 2019 Christmas Holiday Collection.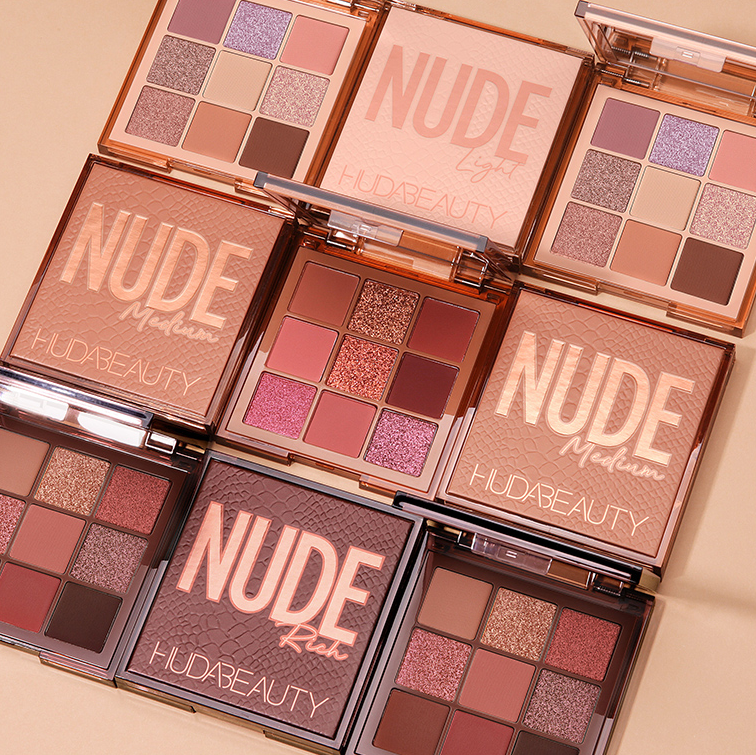 Huda Beauty Nude Obsessions Palettes Holiday 2019
Available – U.S. / UK / International –October 9 th at hudabeauty / 15 October 2019 at SEPHORA, Harrods, Selfridges , Feel Unique, Cult Beauty, Net-a-Porter , Harvey Nichols
When it comes to nude eyeshadow, there's no real trend – it's about what nude means to you. Everyone needs a good basic nude palette, but my nude isn't yours, and we wanted to finally create a collection of nude eyeshadows that would cater to every skin tone. So, we created three nude palettes – Light, Medium, and Rich – each one designed to look amazing on all skin tones, while giving everyone the opportunity to define their own nude.
Rich Nude Obsessions Eyeshadow Palette – $29.00 / £24.00 / €27.00
A dreamy collection of rich, creamy matte shades in dusty roses, crimson reds, rich berry, and sandy fawn with pink undertones. Burnished gold, blushed bronze, dusty rose, and deep brown metallics add dimension and drama.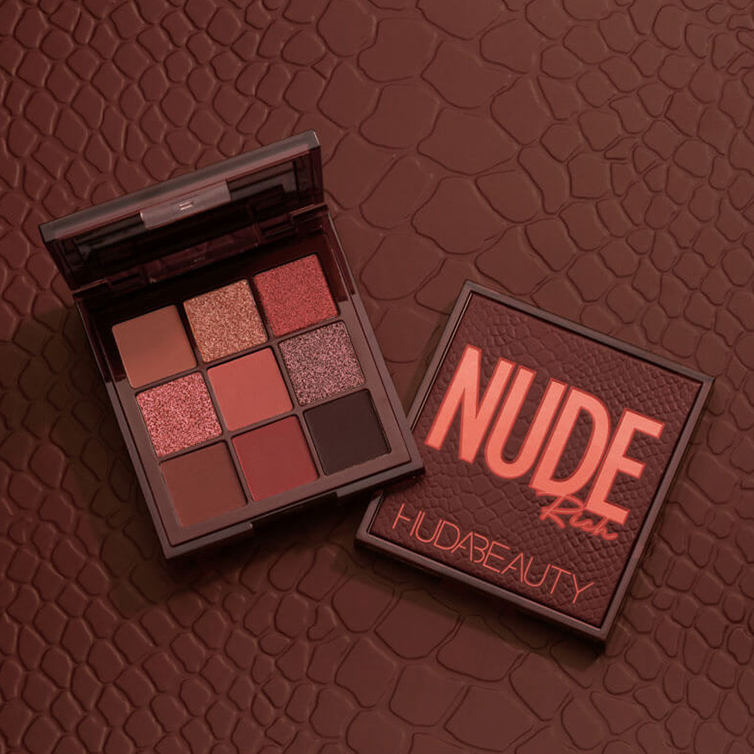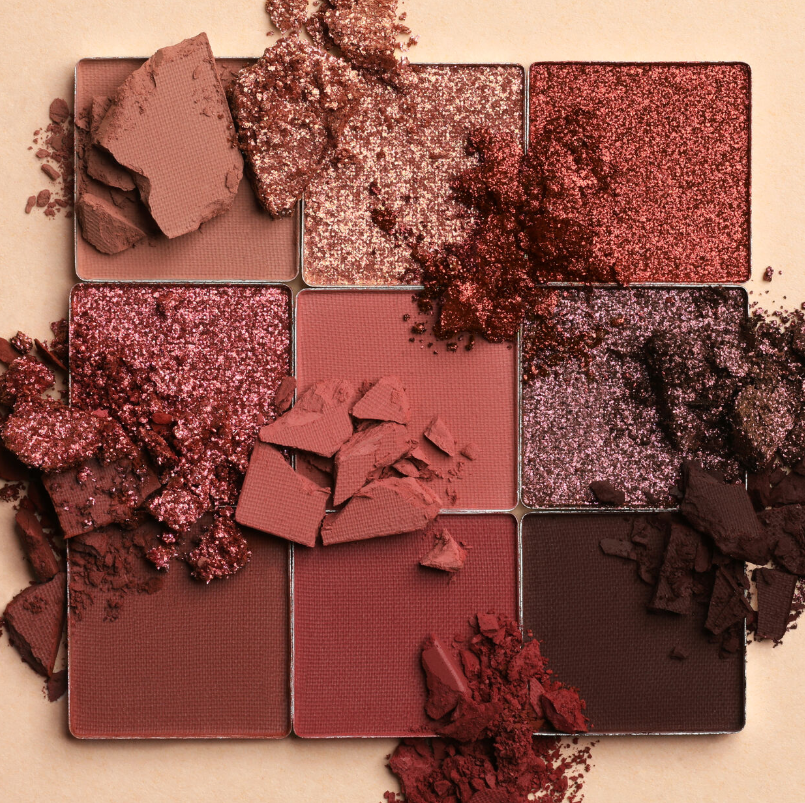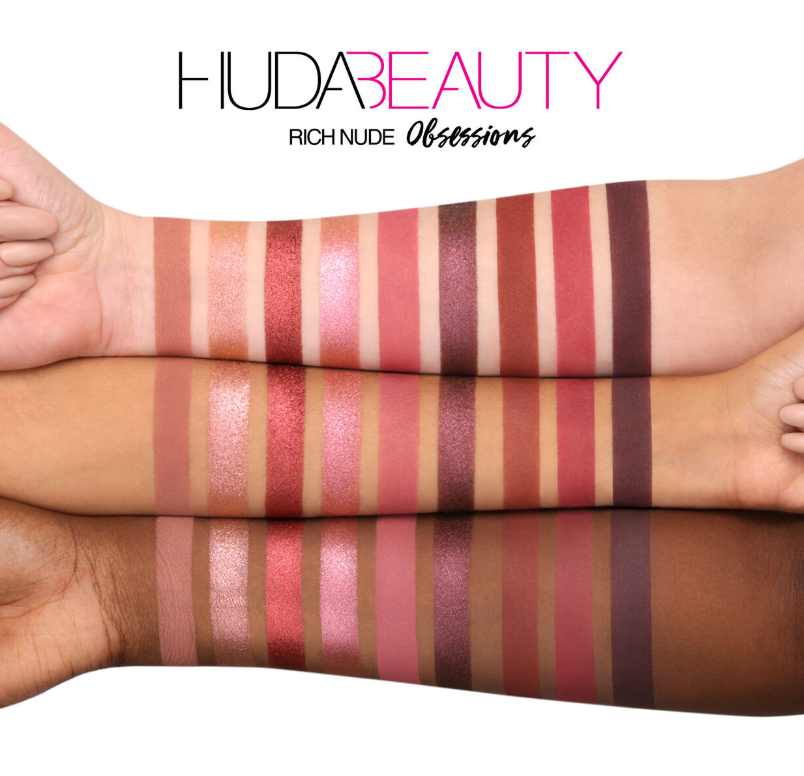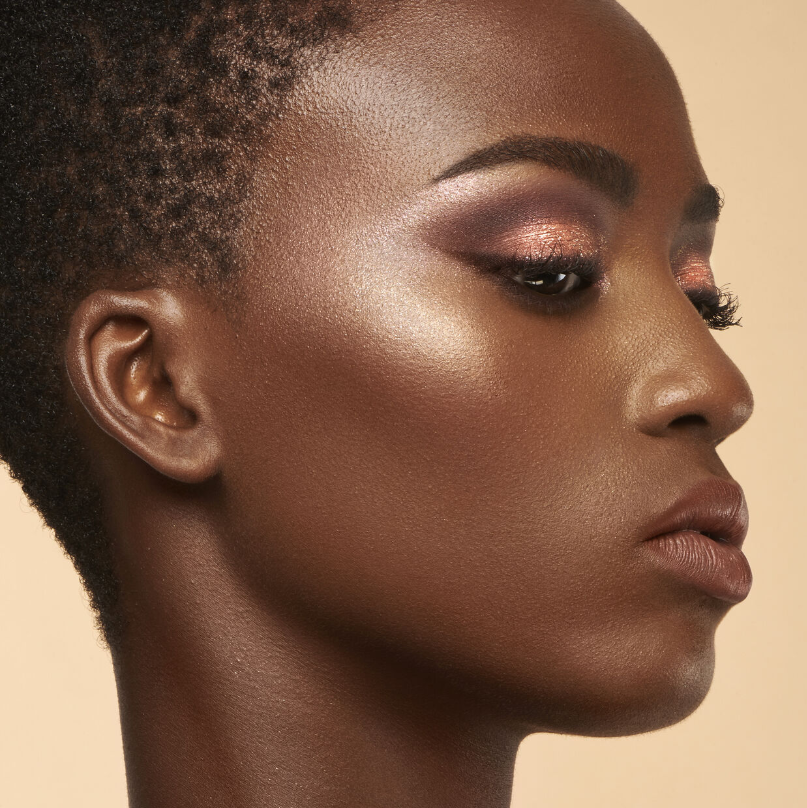 Medium Nude Obsessions Eyeshadow Palette – $29.00 / £24.00 / €27.00
This is a rich mix of spicy tones combining chestnuts, deep browns, and warm mauves. Metallic shimmers in rose gold, rustic copper, dusty pink, and terracottas pop on the skin and lid.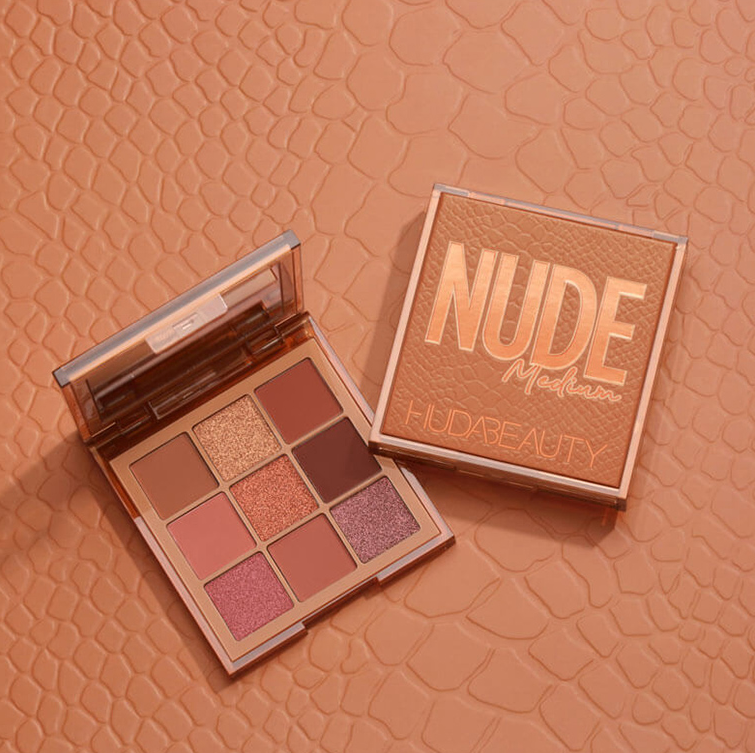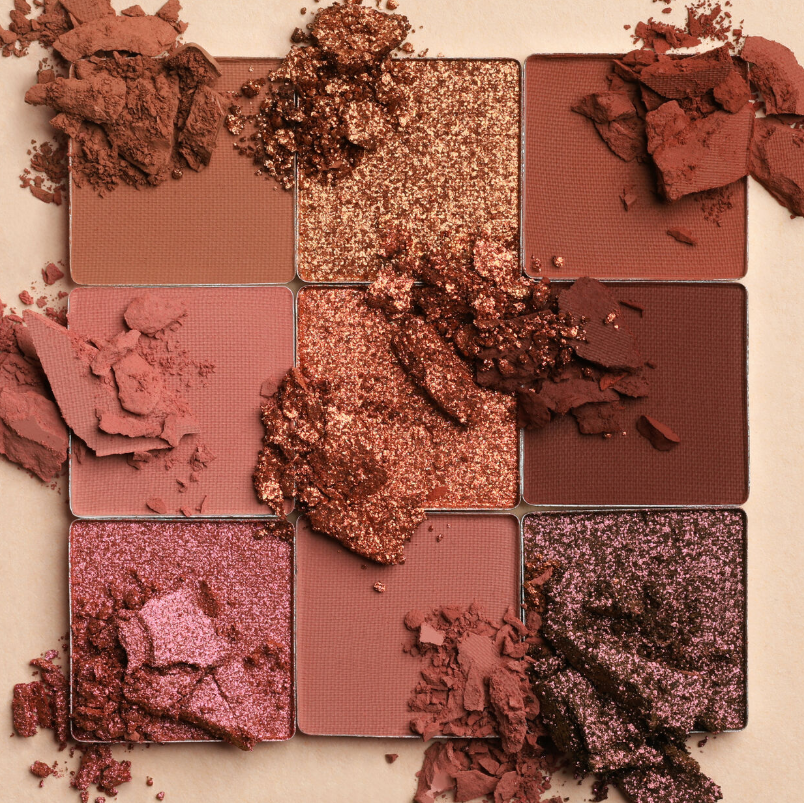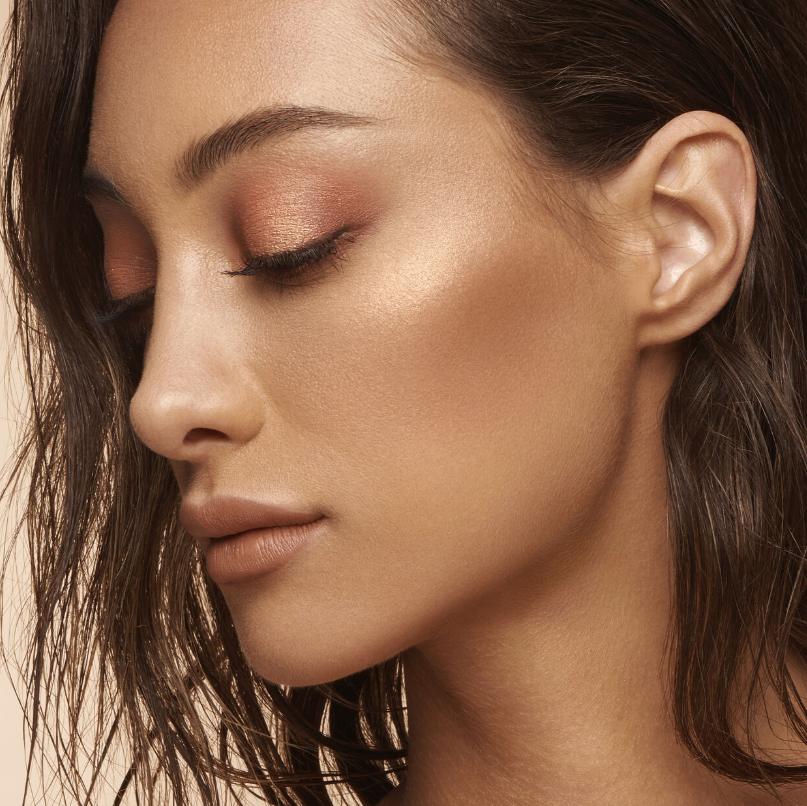 Light Nude Obsessions Eyeshadow Palette – $29.00 / £24.00 / €27.00
A beautiful balance of light and creamy praline hues with both warm and cool tones. From peachy and champagne shades that look stunning on the lid to richer brown and mauve hues that are perfect for the crease. Unexpected pops of lavender and shimmers allow you to create dimension with every look.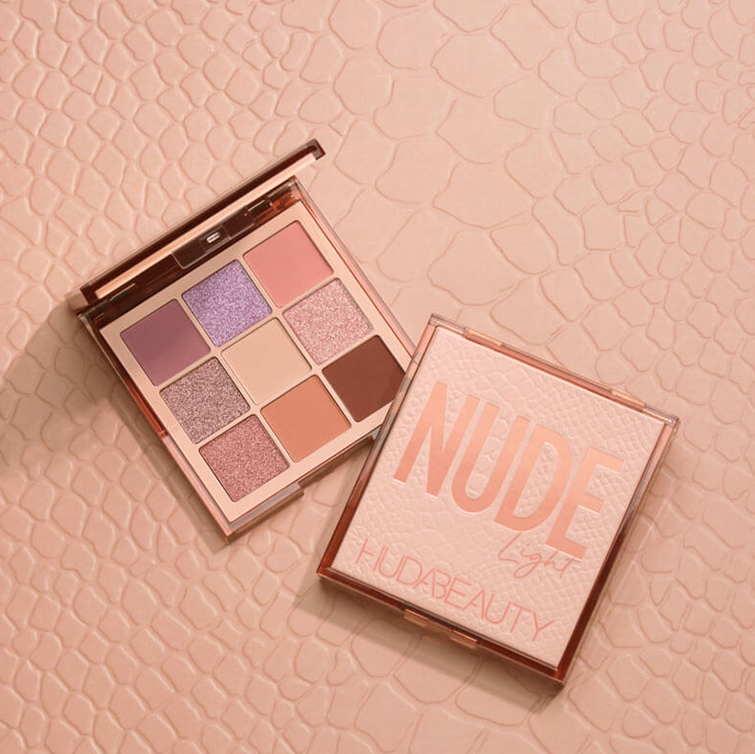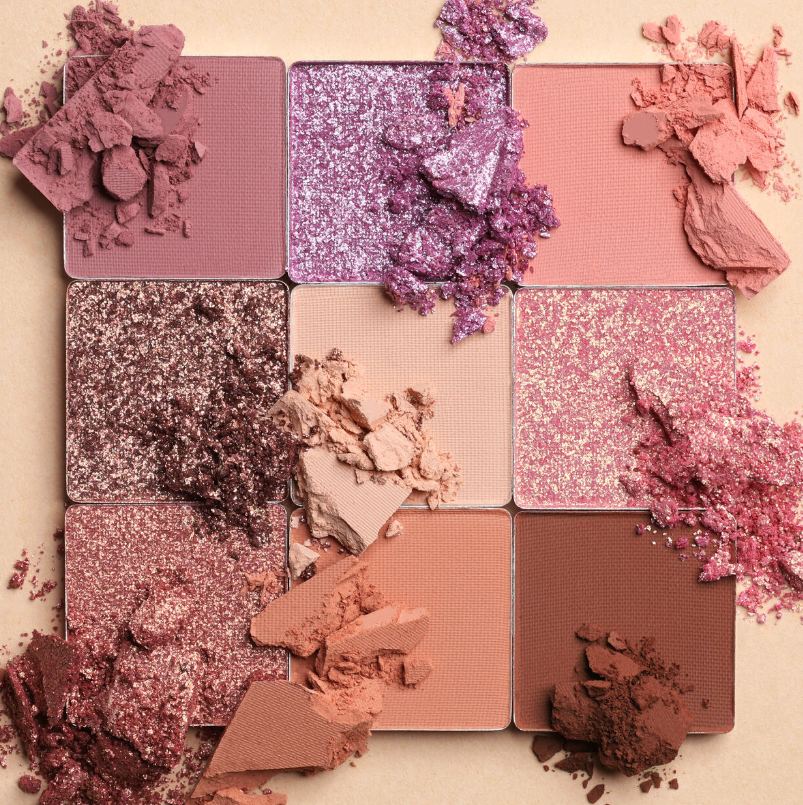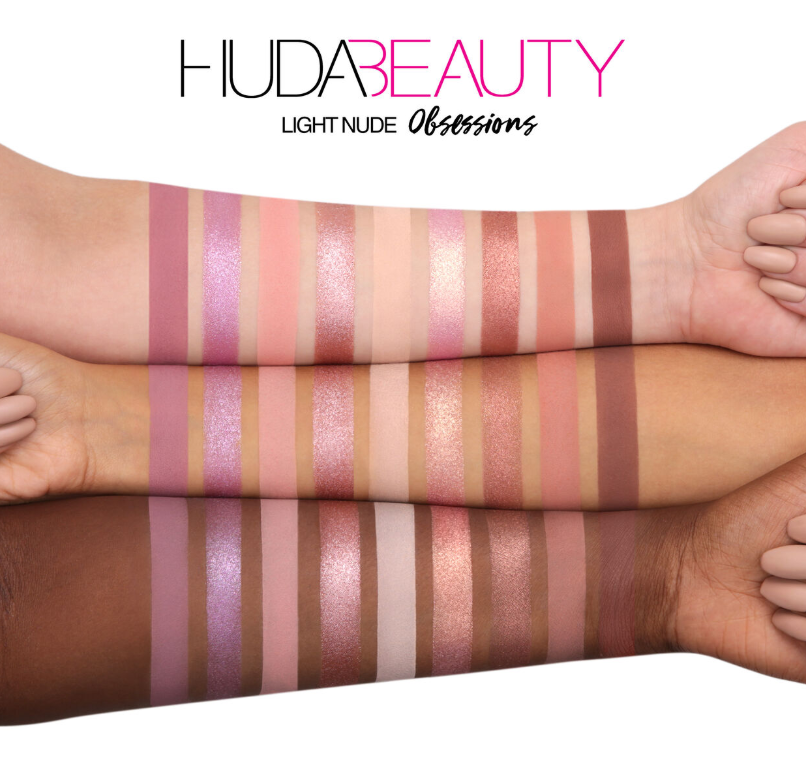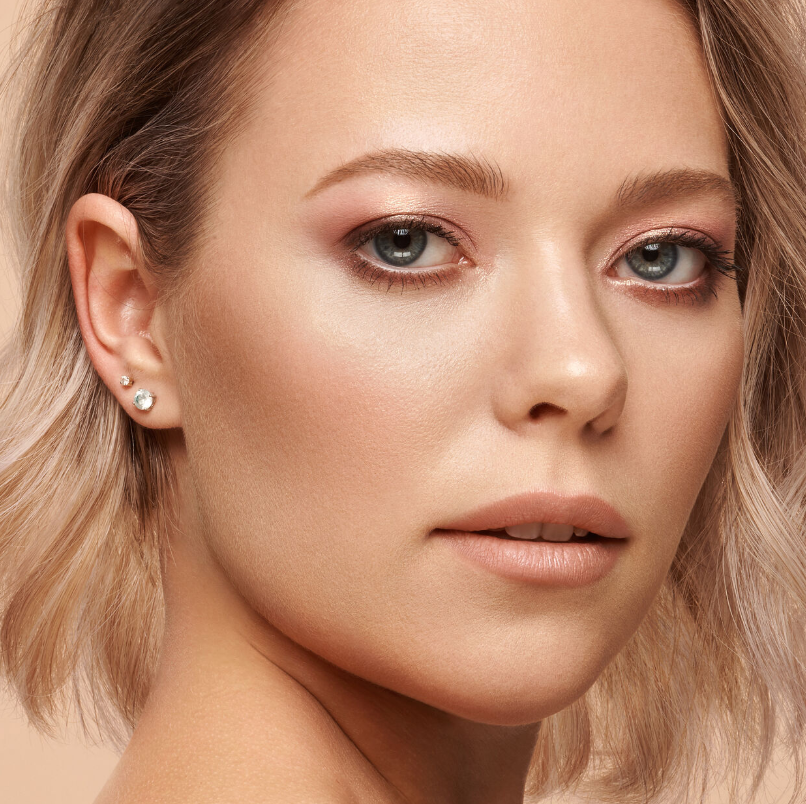 TIPS:
We're making our list and we're checking it twice, because it seems every beauty brand is getting into the holiday spirit this season, and we're just trying to keep up! With themed drops from Kat von D, Givenchy, YVES SAINT LAURENT, Tom Ford,Fenty Beauty, Tarte, and so many others, our own stockings are stuffed as much as we're shopping for the people on our list. Check out our list of 2019 holiday makeup and beauty releases, and be sure to check back as many more are announced. Our heart is growing three sizes just looking at these beauties.
RELATED: HUDA BEAUTY NEW POWER BULLET THROWBACKS COLLECTION FOR FALL 2019