Squalene is a marine biological active substance, non-toxic, and has anti-viral and therapeutic effects. Squalene has many physiological functions such as improving superoxide dismutase (SOD) activity, enhancing immunity, improving sexual function, anti-aging, anti-fatigue and anti-tumor, and is a non-toxic anti-disease treatment. The role of marine biological active substances. There are three kinds of this product. Including the squalane beauty oil, squa Q10 beauty oil and whitening Squalane beauty oil. whitening Squalane beauty oil is a squalane oil for whitening. The ideal fusion of Squalane and osmotic Vitamin C derivative enables skin 's total improvement, to be moisturized, softened, fortified and whitened at deep inside of skin. Squa Q10 beauty oil is amide for wrinkles. Coenzyme Q10 and Vitamin E are added to Squalane for ageing care and antioxidant effect. Having a strong moisturizing power, it enhances skin elasticity and radiance by activating skin metabolism and fights against wrinkles. Squalane beauty oil is the classical one. Supreme beauty oil to keep skin healthy, restore skin from damages and give skin a beautiful glow. It's a weightless oil to be absorbed into skin immediately.
I have heard that this HABA beauty oil is especially good, but I can't imagine that the effect is so amazing. I have used squalane beauty oil for a while, the effect is really good, very moist and comfortable. Gently pinch the bottle when you use it. The amount that comes out is just a drop of essential oil. It is easy to control. I usually use it after lotion, before the essence, of course, it can also be used directly in lotion or cream. It can hydrate skin with refreshing feel. Three days after use, the redness on the face gradually disappeared and the face became shiny. One week after use, all the symptoms of redness and dryness disappeared. It's really incredible…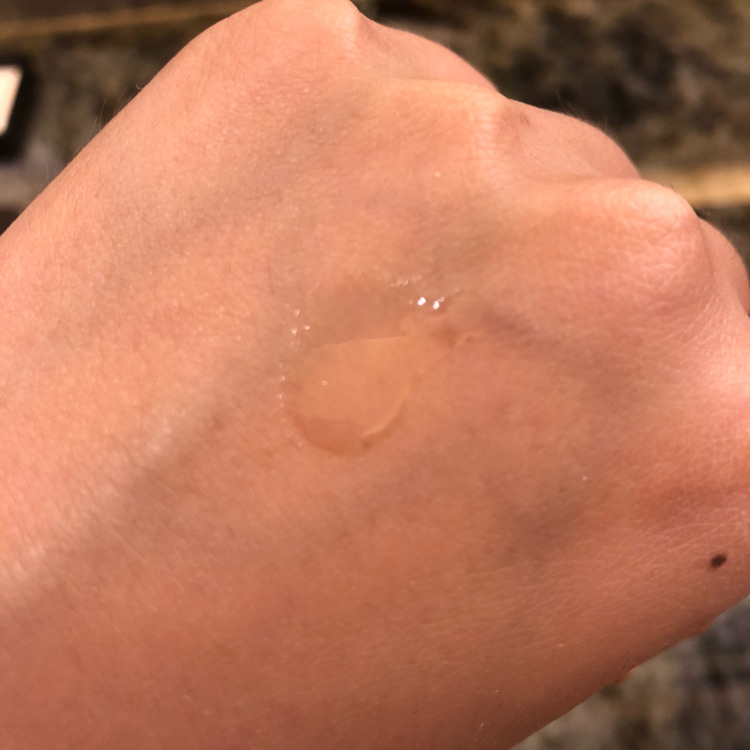 THE OFFICIAL INTRODUCTION
Take one drop of Squalane to replace cream. It's an ultimate beauty oil, so safe and so versatile. Softens, moisturizes and revive skin.
Supreme beauty oil to keep skin healthy, restore skin from damages and give skin a beautiful glow. It's a weightless oil to be absorbed into skin immediately.
THE APPEARANCE
Let's talk about packaging first. The design of this product is especially simple. Simple carton, simple transparent bottle, consistent with the brand concept of no added. And the bottle is made of PET plastic. When using, you can gently press the bottle to dump. The thread design of the bottle mouth is very good for sealing, which can ensure that the beauty oil is poured out from the bottle drop by drop. This design ensures that the amount of control is controlled while preventing contamination. I like it very much. There is no fancy appearance, it is a Japanese minimalist style, but it looks quite advanced. The outer packaging is a pale green box, making people feel refresh. The bottle inside is transparent~ because the bottle is plastic, it is not afraid of breaking.
THE TEXTURE
The smooth texture is colorless and odorless. It has a moisturizing effect and is not too greasy. It contains shark egg oil and other fish extracts, I thought it would have a slight salty smell. But I don't feel the smell of discomfort when used. It's easy to push it away and it will be absorbed at once. I feel very comfortable after use, not greasy.
THE INGREDIENTS
This is a non-preservative ingredient, fragrance-free, non-additive, mineral-free skin care products. In addition, this beauty oil is rich in 100% squalane, each containing up to 99.9% purity, known as "the world's highest purity". After 25 years old, the skin is dry and inelastic, which is the lack of squalene. Squalane has a chemical composition very similar to human sebum. Because of its excellent permeability and skin-friendly nature, it protects the skin from UV rays and external stimuli, and it rebuilds the skin's natural sebum layer. Three kinds of minerals richly contained: taken from Japanese mountain plant (bamboo leaf from native forest) and from deep sea-water and seaweed. It heals damaged skin to restore and refine it, enhancing the skin, absorbing the oil quickly to get moisturized as if dry sand sucks up water.
HOW TO USE
When skin is still wet with toner, take one drop, and mix by both hands to apply to whole face softly. Adjust the volume depending on skin condition, but do not apply a lot, which may cause a skin dryness.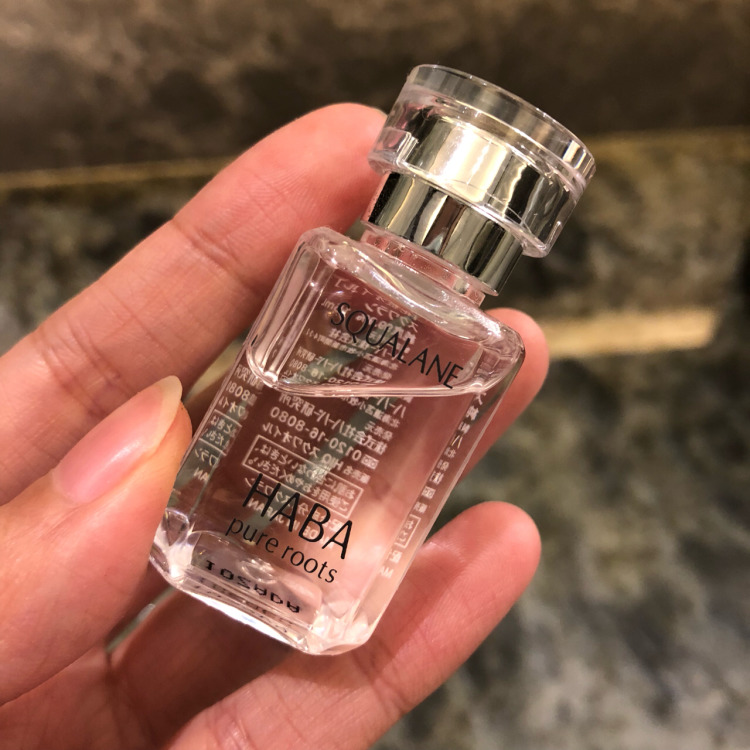 Several ways to use
If you want to obtain good effect, the method must be correct. I will tell you several ways to use it.
1.Can be used with a cream or toner
2.Directly used as an essence, used before makeup, is perfect.
3.Take some lotion before applying the mask, then massage the face with HABA beauty oil for a few minutes. When you get up the next day, you will be shocked by your face condition.
Objective to speak, the information about the HABA squalane beauty oil has been introduced in detail above. In short, the smell makes people feel comfortable all day and won't be greasy. It makes skin soft and smooth, and the repairing ability is helpful for me, especially during the sensitive period. I will use it the rest of my life. Overall it is really good! Wonderful product, I will recommend it to my friends.
The above is written according to my own experience. The feeling of use and the effect of use will vary according to many factors such as skin quality, environment, living habits, physical fitness, etc., so it is still necessary for everyone to try it yourself. After you really understand the product, decide whether to buy it~
If you have any questions about HABA'S products. please leave a message below. If I know, I will answer for you at once. And I'd be happy to discuss some other issues with you. I wish that you will have a good experience with it.
Thanks for the visit guys!
If you like, please click the following options to share, thank you anyway.