If you love beauty gifts with purchase, this is the place for you! this page is List of Clinique gift with purchase 2020 schedule. If you are interested in Clinique, please feel free to check the content update on this page.
latest news
Clinique gift with purchase info is being updated one after another, Please wait a moment to check.
Enjoy up to 6 free samples with purchase.Try the best of Clinique. Our treat.
With any order, choose 1.
Spend $30, choose 2.
Spend $45, choose 3.
Spend $60, choose 4.
Spend $75, choose 5.
Spend $90, choose 6.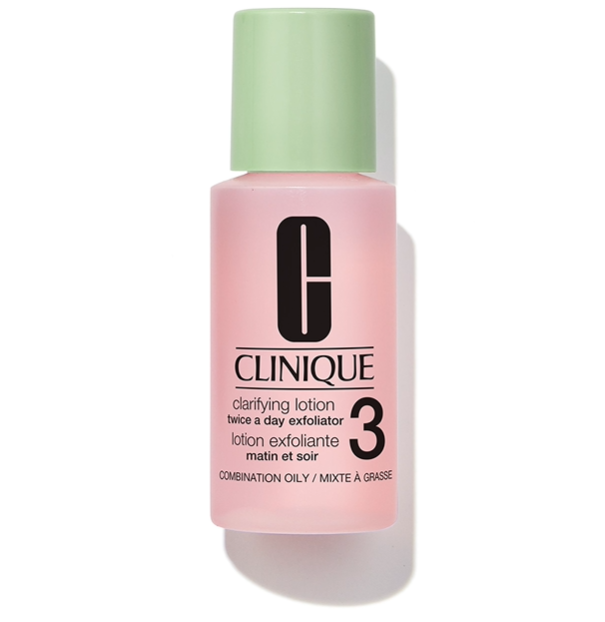 ---
Choose your FREE 7-pc gift with any $29 Clinique purchase (up to a $98 value!)
This Gift Includes:
Take The Day Off™ Makeup Remover For Lids, Lashes & Lips, 50ml
Liquid Facial Soap Mild, 50ml
High Impact™ Custom Kajal in Blackend Black, 0.14g
Clinique Pop™ Lip Colour + Primer in Love Pop, 3.8g
Exclusive Cosmetics Bag by artist Donald Robertson
Plus choose your Full-Size moisturizer
Dramatically Different™ Hydrating Jelly, 50ml
Or
Moisture Surge 72 Hour, 30ml
No parabens. No phthalates. No fragrance. Just happy skin.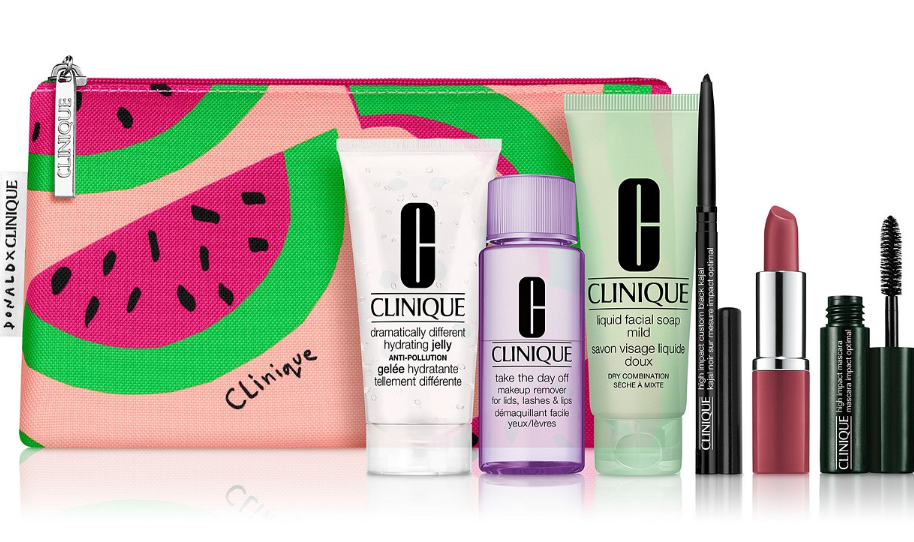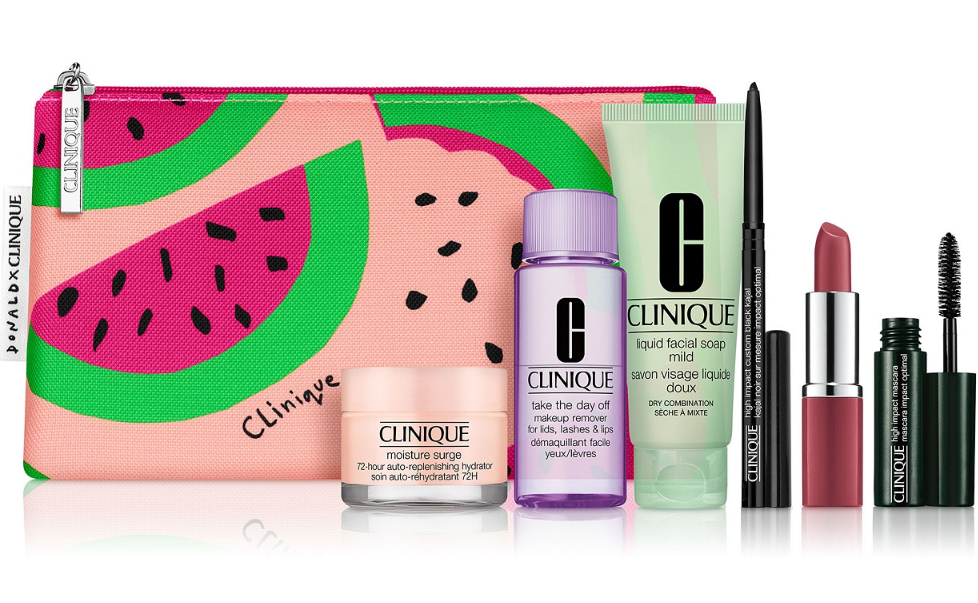 ---
Gift With Any $65 Clinique Purchase
Receive a Core Gift Pouch with Clinique Smart Night™ Custom-Repair Moisturizer (1.01 oz.), Take the Day Off™ Makeup Remover for Lids, Lashes & Lips (1.69 oz.), All About™ Eyes (0.24 oz.), All About Shadow Duo in Shades Like Mink (0.05 oz.), Dramatically Different™ Lipstick Shaping Lip Color in Raspberry Glace (0.1 oz.), and High Impact™ Mascara in Black (0.12 oz.) * with any $65 Clinique purchase. Use code CLINIQ43SF at checkout.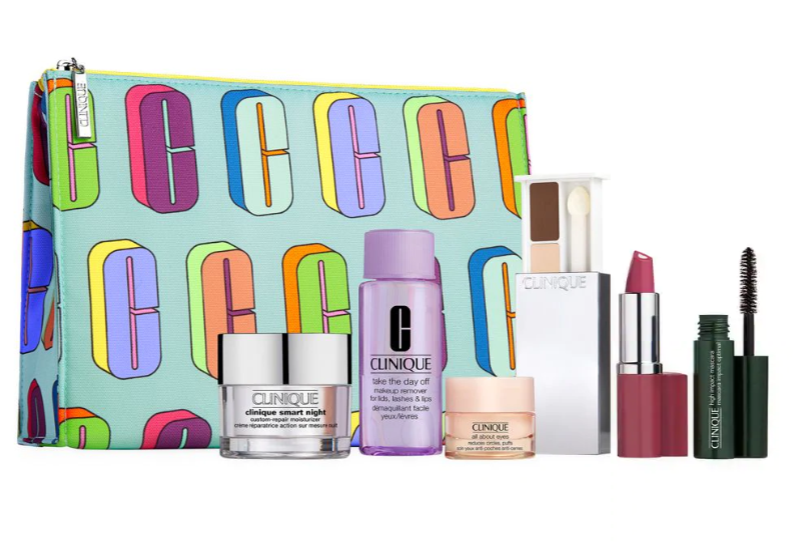 ---
Gift with any $40 purchase!
Receive a 6-piece beauty box gift with any Clinique purchase of $40 or more.
Set includes:
– Rinse-Off Foaming Cleanser, 2.5 oz.
– Take the Day Off™ Makeup Remover for Lids, Lashes & Lips, 1.7 oz.
– Moisture Surge™ 72-Hour Auto-Replenishing Hydrator, 0.5 oz.
– 7-Day Scrub Cream, 1 oz.
– Chubby Stick™ Cheek Colour Balm in Amp'd Up Apple
– Clinique Pop™ Lip Colour + Primer in Plum Pop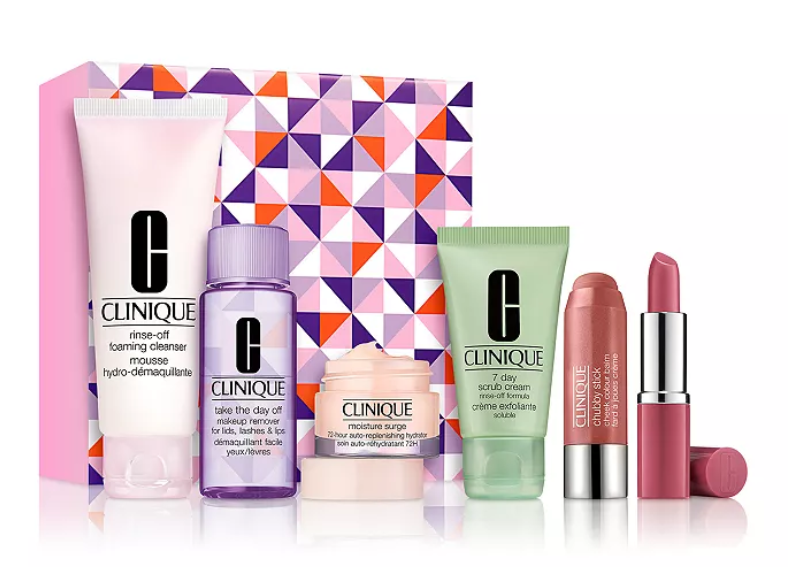 Merchant link
clinique | nordstrom | belk | bloomingdales | ulta | sephora | saksfifthavenue
Brand information
Clinique was founded in 1968 under the Estee Lauder brand. Clinique was introduced as the world's first allergy tested and 100% fragrance free line in the beauty industry. At the time, the idea that women could change the look of the skin they were born with was brand new and unheard of. Dermatologist developed a way to show women this is not true, when they developed skin care products and make up to address all types of skin concerns and conditions.
"Founded on the philosophy that great skin can be created, Clinique pioneered the dermatologist-developed cosmetics brand. Each beautifully crafted Clinique skin care and make up product is allergy tested and 100% fragrance free-Crucial in a world where allergies have been labeled the modern epidemic."
You know the feeling of finding the exact Clinique product you want? Well, imagine that feeling while discovering you're getting a free no-strings-attached gift with your Clinique purchase.
Various retailers (especially beauty brands) offer a gift with Clinique purchase, ranging from lipstick to designer duffle bags. Make your shopping experience a little sweeter by snagging a freebie from these stores. Learn more about Clinique gift with purchase at their website.
All Clinique gifts available while supplies last. Call or check this page to verify offer details. Chicmoey—saving you money, time and headaches! Explore more FREE BEAUTY on chicmoey.com