The holidays are the best time of year to score major deals on makeup—whether you're buying for yourself or your loved ones. Beauty retailers launch limited edition Christmas collection for the holidays every year , This is the most worthwhile thing we have every year. GIVENCHY 2019 Christmas Holiday Collection is coming, Let me pay attention to the updates on this page:
I was thrilled when I heard about the Christmas Makeup Collection.During the year, all brands will launch the most gorgeous and beautiful products at this time of Christmas. Now I've got some preliminary information about Givenchy Makeup Christmas 2019 collection. It did not disappoint us,because it was unique and beautiful. The theme of the launch is all red and they say "Red is assertive. Red is impulsive. Red is exciting."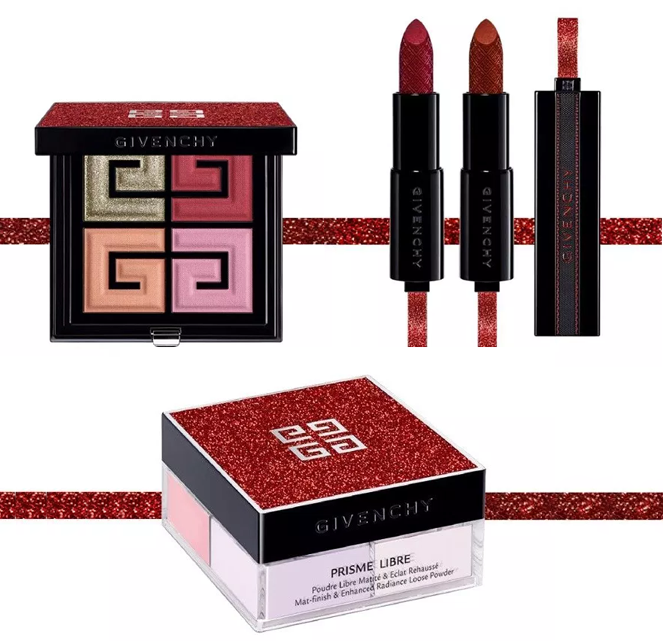 Givenchy Makeup Christmas 2019
Available -Launch at November 2019
Givenchy Red Lights Palette – Christmas 2019
It uses a multi-tasking formula that includes blush, highlighter and eyeshadow in two finishes – matte and shimmer.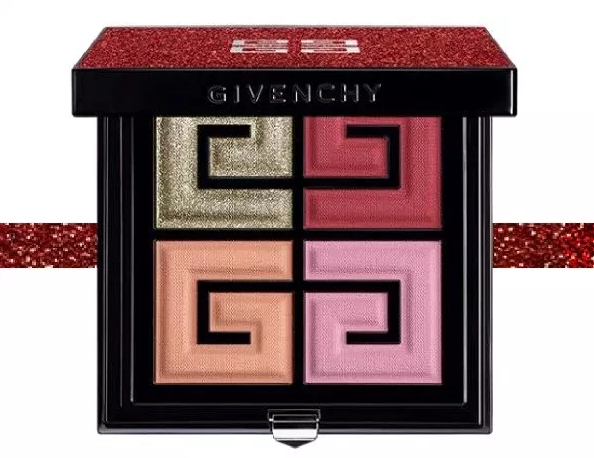 Rouge Interdit Christmas 2019
The packaging for Givenchy lipsticks is divine and this limited edition looks extra special with the 4G design on the bullets! There are two shades for Christmas 2019:
No.27 Bold Red
No.28 Thrilling Brown
No.27 Bold Red is a deep red tinted with black pigments and super fine mother of pearl for a subtly sparkling finish. It delivers a vibrant and intense finish perfect for evenings.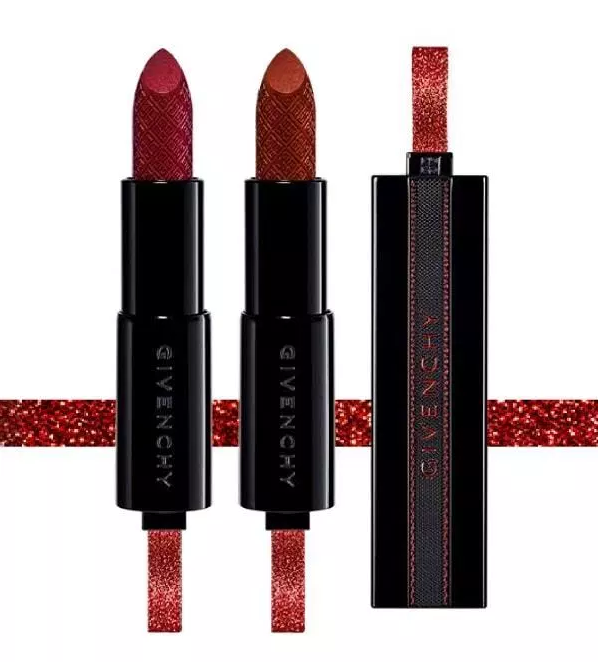 Givenchy Prisme Libre – Christmas 2019
This is Givenchy's iconic loose powder in best-selling shade 01 Mousseline Pastel with a stunning festive twist for the Christmas collection.
The usual green shades has been replaced by a soft pink colour to provide a natural-looking rosy glow to the skin. Also, all the shades have been infused with fine mother of pearl to enhance glow.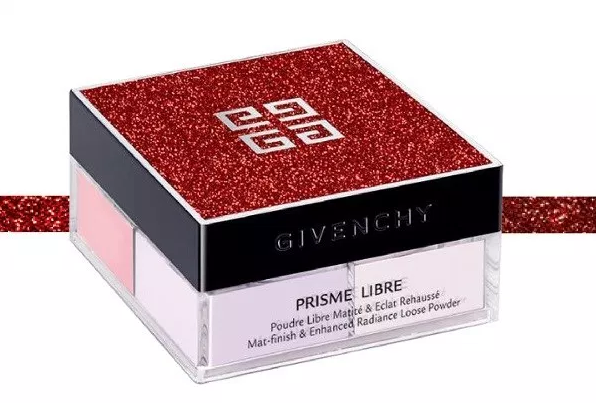 Keep your eyes on the blog as I'll be back soon with more details of this collection.

TIPS:
We're making our list and we're checking it twice, because it seems every beauty brand is getting into the holiday spirit this season, and we're just trying to keep up! With themed drops from Kat von D, Givenchy, YVES SAINT LAURENT, Tom Ford,Fenty Beauty, Tarte, and so many others, our own stockings are stuffed as much as we're shopping for the people on our list. Check out our list of 2019 holiday makeup and beauty releases, and be sure to check back as many more are announced. Our heart is growing three sizes just looking at these beauties.