As purveyors of the finest food and drink, nothing delights us more than the arrival of Christmastime.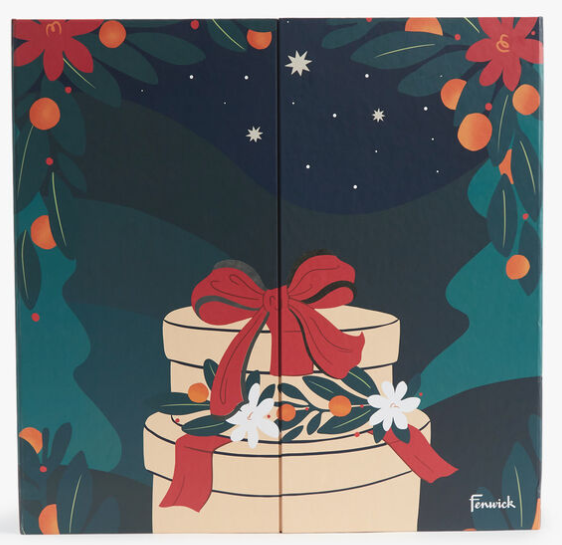 PRICE:
£150 (worth £360)
Official Release Date:
Available now at Fenwick
My Rating: 4 /5
A time to eat, drink and be merry, we consider it our duty to ensure every day is properly celebrated – and perfectly scrumptious – so we couldn't be more delighted to reveal our first Fenwick Food Advent Calendar, exclusively designed by our Artist in Residence, Kelly Anna.
Your (exceedingly tasty) ticket to twenty-four days of deliciousness, enjoy a veritable feast from Britian's very best producers, including beekeepers, fudge-makers, gin-distillers and shortbread-bakers.
Contents:
Charlotte Tilbury's Magic Serum Crystal Elixir
Clinique's All About Clean Rinse-Off Foaming Cleanser
ESPA Regenerating Moisture Complex