Hello beauties! The countdown to Christmas is always exciting, but beauty advent calendars make each morning all the more special.
Here is everything you need to know about Shiseido Beauty Advent Calendar 2022, You are going to be completely thrilled with the contents this year.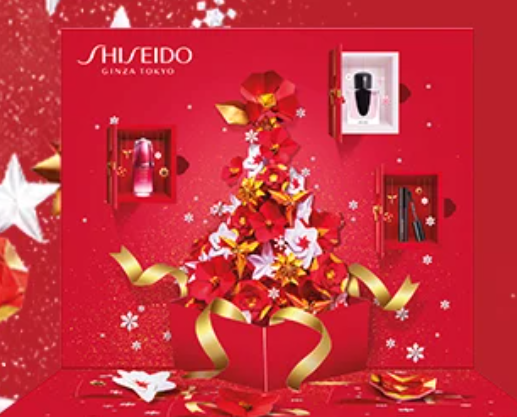 PRICE:
TBC
Official Release Date:
coming soon at Shiseido.com
My Rating: 4 /5
Join waitlist and be the first to get your hands on the 2022 Shiseido Advent Calendar.
Discover Shiseido's Advent Calendar and its 24 exceptional surprises to immerse yourself in the essence of Japanese Beauty while counting down until Christmas.
24 days to reveal your beauty and take care of your skin with a large variety of makeup, skincare and body products.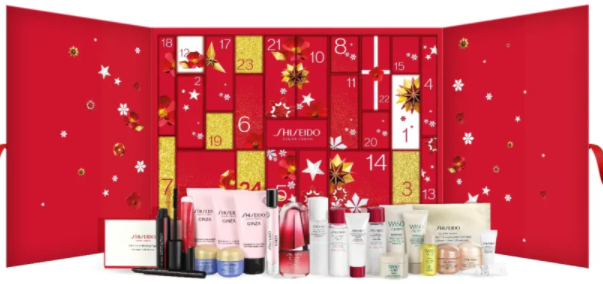 Includes:
Shiseido Clarifying Cleansing Foam 15ml
Shiseido Oil-Control Blotting Paper – 10 sheets
Shiseido Eye & Lip Makeup Remover 30ml
Shiseido Treatment Softener Enriched 30ml
Shiseido Ultimune Power Infusing Concentrate 30ml
Shiseido Waso Shikulime Color Control Oil-Free Moisturizer 15ml
Shiseido WASO Beauty Sleeping Mask 15ml
Shiseido WASO Pore Purifying Scrub Mask 30ml
Shiseido WASO YUZU-C Glow-On Shot 7ml
Shiseido Revitalizing Treatment Softener 30ml
Shiseido Vital Perfection Uplifting and Firming Cream 15ml
Shiseido Benefiance Wrinkle Smoothing Contour Serum 5ml
Shiseido Vital Perfection Overnight Firming Treatment 15ml
Shiseido Benefiance Wrinkle Smoothing Cream 15ml
Shiseido Benefiance Overnight Wrinkle Resisting Cream 15ml
Shiseido Benefiance Wrinkle Smoothing Eye Cream 2ml
Shiseido Vital Perfection Uplifting & Firming Eye Mask
Shiseido GINZA Perfumed Hand Cream 50ml
Shiseido GINZA EDP Roll On 7ml
Shiseido GINZA Shower Cream 50ml
Shiseido GINZA Body Lotion 50ml
Shiseido Kajal Inkartist Black 0,8g
Shiseido ControlledChaos MascaraInk (Black) 11.5ml
Shiseido Shimmer Gel Gloss (Shade 07) 9ml