"Dare to love" is the slogan behind the new flanker of Estée Lauder's Beautiful Magnolia, this time called Beautiful Magnolia Intense.
The fragrance comes right in time for Valentine's Day and it brings us an intoxicating blend with signature notes of Chinese Magnolia Oil, Iris Concrete, rich Woods, and spirited Patchouli.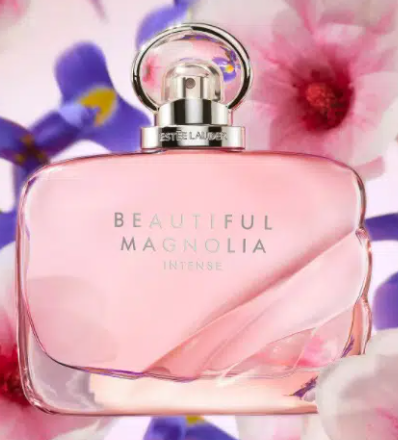 "Romantic, sensual and passionate. A whirlwind of emotions. An irresistible love affair told note by note. Chinese Magnolia Oil: Intoxicating as the first encounter. Iris: Romantic as the affair intensifies. Patchouli: Irresistible as the passion of love."
Top Notes: Mandarin Oil, Cardamom Oil, Violet Leaf Absolute
Heart Notes: Chinese Magnolia Oil, Iris Concrete, Patchouli
Base Notes: Virginia Cedarwood, Illumina Musk, Vanilla Bean, Soft Leather
Admittedly, I'm a touch melancholy about the removal Gardenia from this formula, compared with the original; but anything with Iris always catches my eye!
The Solar Notes being removed is also a little disconcerting, but seeing as they're more or less a "fantasy note", I assume they were probably something like a "soft aldehyde", which the Cardamom will likely do a fine job of replacing.
Overall, I'm excited about this!