When is Black Friday 2020?
Black Friday is always the day after Thanksgiving. In 2019, Black Friday will be on Friday 29th November 2019 . On this day, most major retailers open extremely early, often at midnight or earlier.
DHC Beauty Black Friday 2020
Updated on Friday November 29, 2019:
BLACK FRIDAY EXCLUSIVE!Get 25% off sitewide. Offer good through 11:59 PM EST on Monday, December 2, 2019, only at DHCcare.com.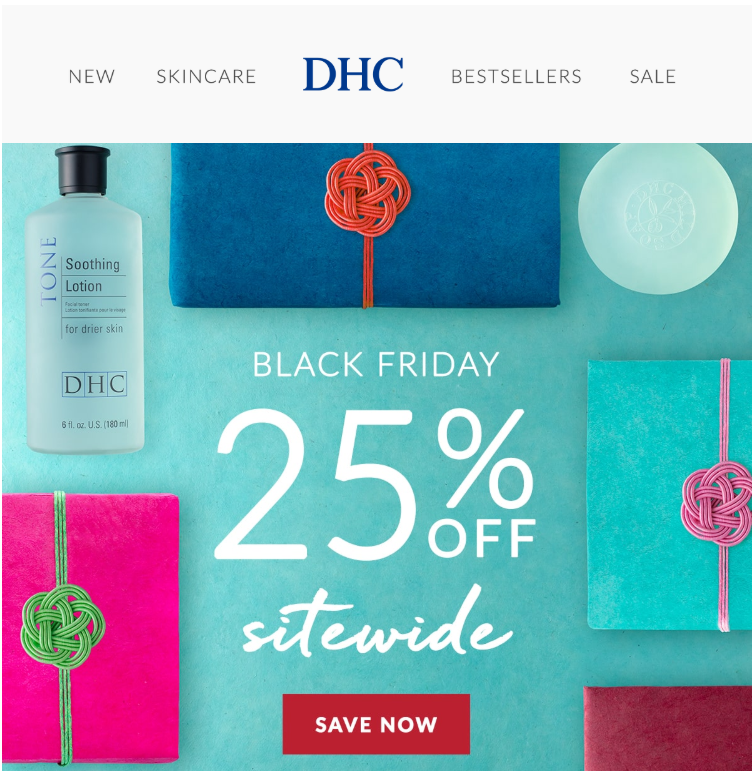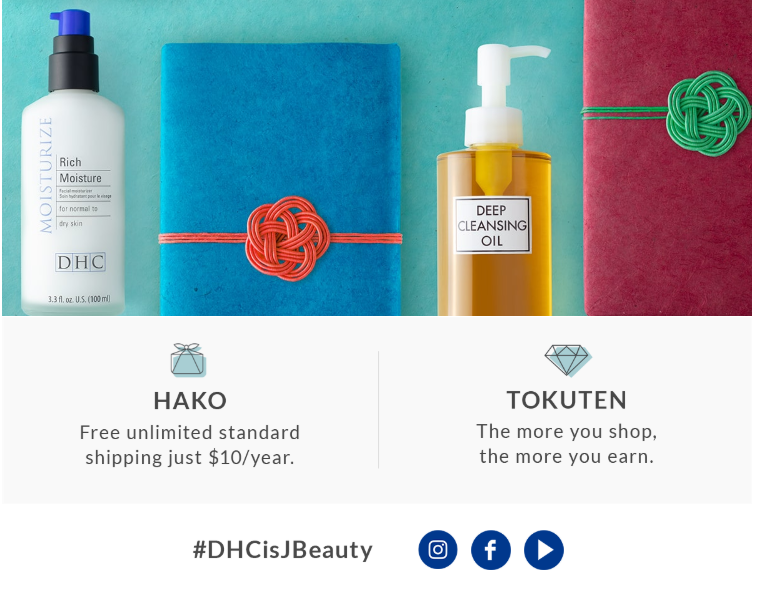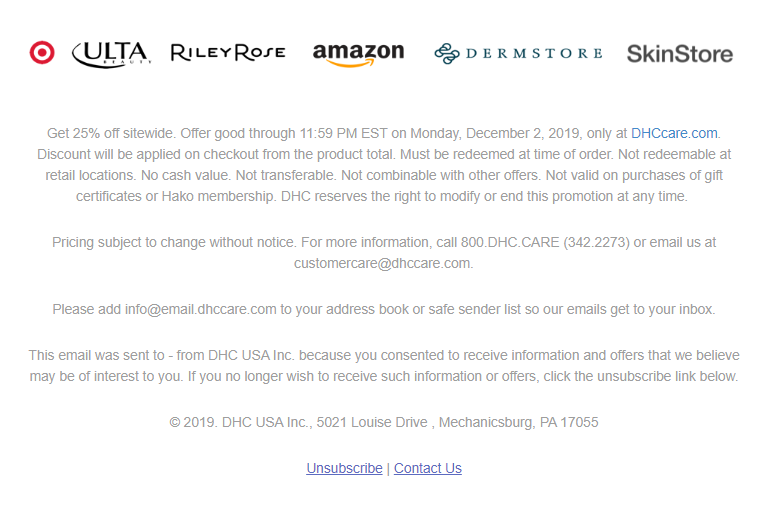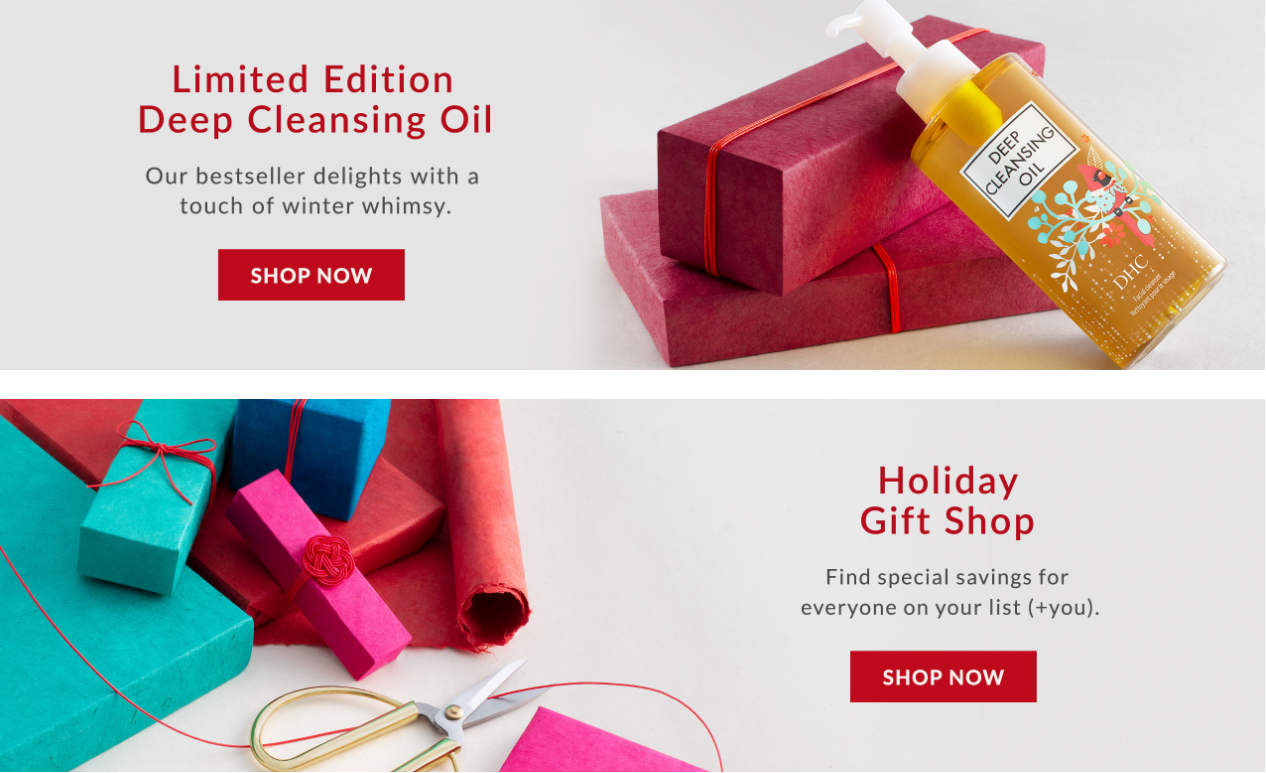 Last Year's DHC Beauty

Black Friday
2018 ads
25% off sitewide on Nov. 23 and Nov. 26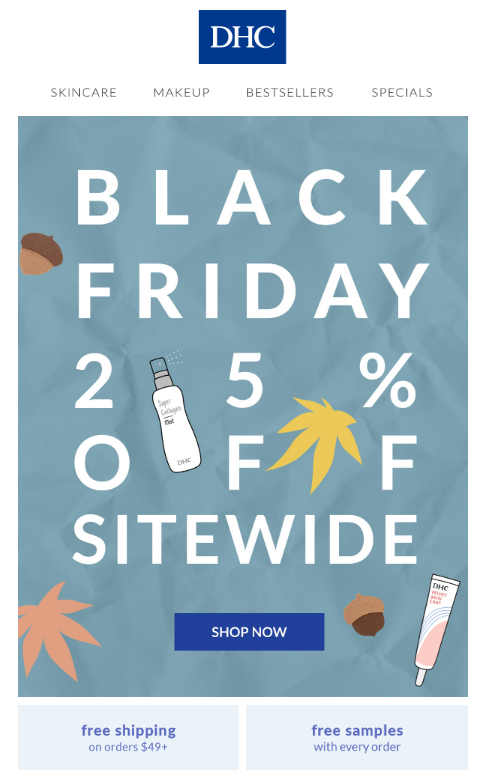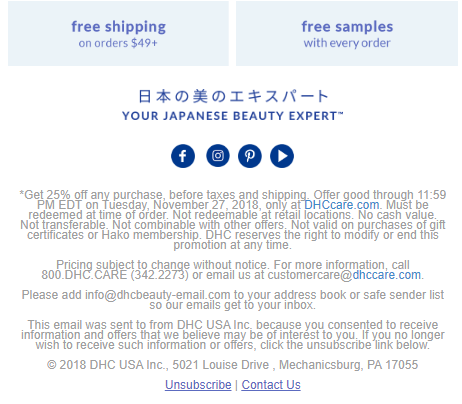 2017 ads
offer: 20% off any purchase. No code needed. Ends November 27.
2016 ads
Black Friday, get 50% off new deluxe beauty travel kit, Cyber Monday get 15% off sitewide, Black Friday Weekend get $15 off $50.
Get 50% off our new Deluxe Beauty Travel Kit now $19.95 (orig. $39.95) and Free Shipping. Ends 11/27/16 at 11:59PM EST.
Get $15 Off Orders $50 or more from DHCcare.com. Ends 11/27/16 at 11:59PM EST.
More about DHC Beauty
DHC is Japan's No. 1 direct skincare company most known for its revolutionary make-up remover and cleanser Deep Cleansing Oil. They are a leading direct-to-consumer provider of beauty products including skincare, body care, make-up and more.Even with its breakthrough formulas and unconventional history, DHC is dedicated to its core Japanese values: offering premium antioxidant skincare and advocating for education.