Colourpop has just launched a make-up collection, which is a collaboration with the very popular Korean makeup artist Pony Park. Colourpop X Pony Park Bitti Collection has a very cute and sweet style, inspired by the colorful bubble gum. This collection includes some of the best-selling products of Colourpop cosmetics, which are given new color schemes and designs. It continues the brand's consistently high quality and low price, creating a perfect look without stress. If you like sweet makeup, don't miss this collection!
Colourpop X Pony Park Bitti Collection
Available – Now at colourpop
Get Pony Park's entire collection including the Candy Button Palette, Bitti Pop Super Shock Shadow Foursome, Sweetener Liquid Lip Trio, and all 4 Super Shock Cheeks!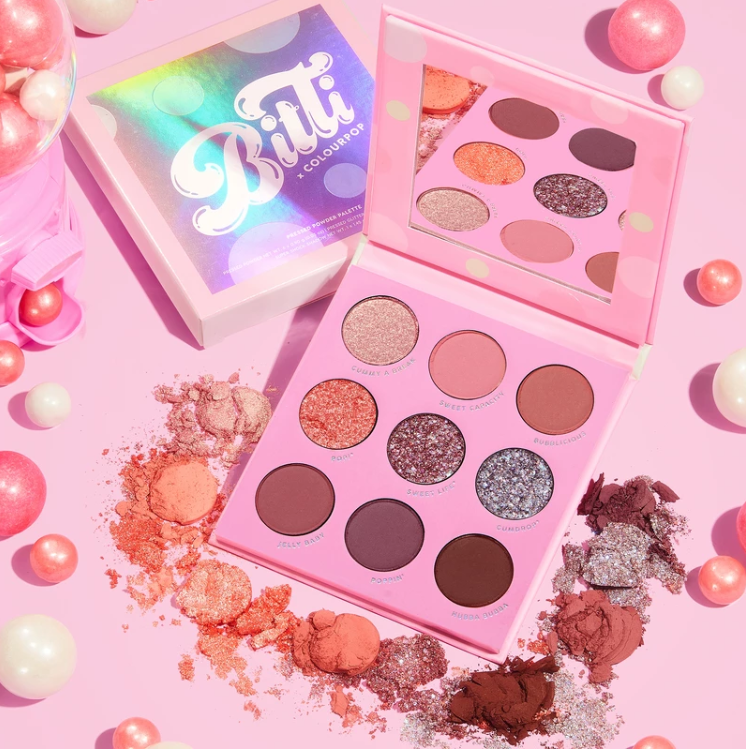 Shades:
gummy a break: pale bubblegum pink with a golden sheen
sweet capacity: peachy pink
bubblicious: rosey pink
pop!: icy coral
sweet life: rose pink with opal lavender glitter
gum drop: lavender with multicolored glitter
jelly baby: mauve rose
poppin': dusty orchid
hubba bubba: red brown mahogany
Super glittery and metallic, Pony's Super Shock Shadows elevate your look with one swatch. Featuring glitters, metallics, and cool marbled shadows, this baby is sweeter than candy.
Our famous long-wearing crème powder formula with a unique bouncy-like texture. it's super creamy, insanely pigmented, and has one swipe intensity with zero fallout.
Shades:
Walk On Air :icy taupe
Gumball :blue pink with golden pinpoints
Warm & Fuzzy :cool toned baby pink with blue and violet sparkle
Seventh Heaven :mid tone pink silver and pinpoints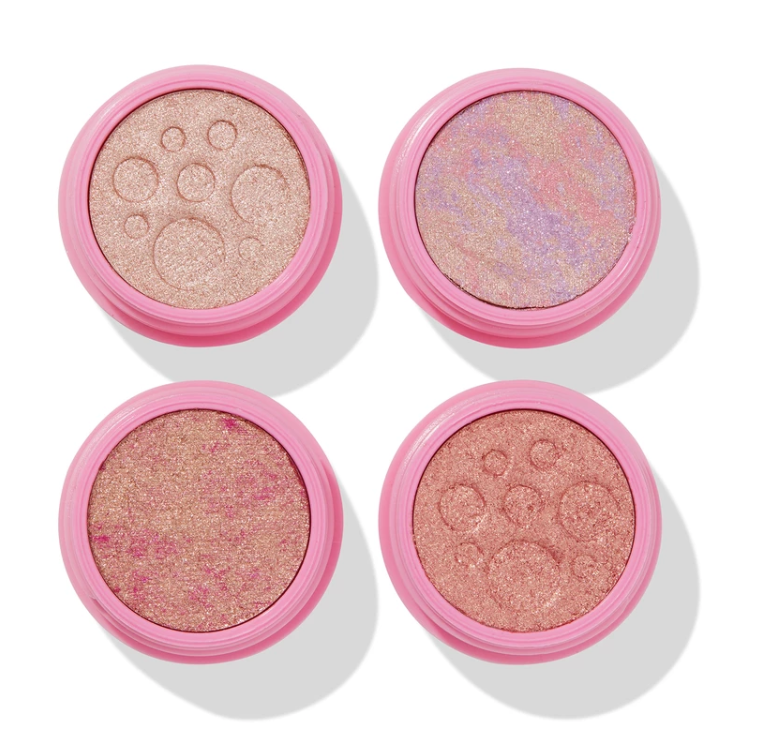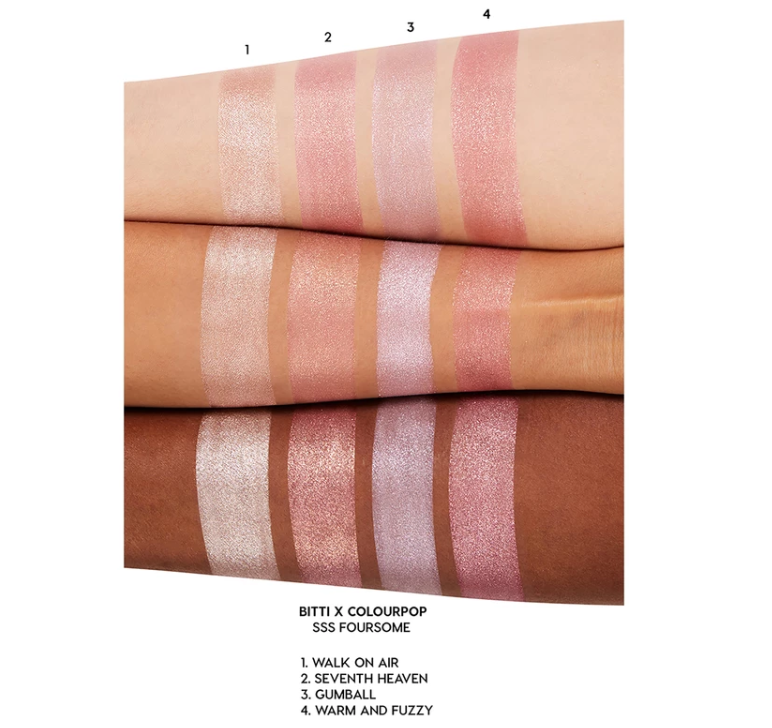 This trio is Pony's must-have! Our Ultra Blotted Lips deliver a sheer wash of color in the comfiest matte formula ever.
A medium coverage matte lipstick that creates a soft, diffused look. it is completely transfer-proof and long-wearing but also lightweight and comfortable. no cracking or flaking! leaves lips smooth and fresh.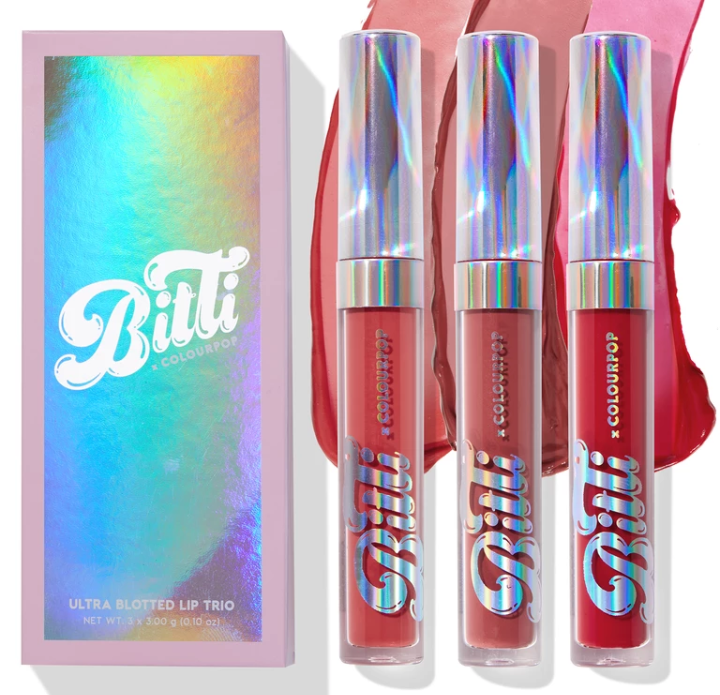 Shades:
holly lolly :sheer matte blushing rose
juicy drop:sheer matte pinky red
chew-holic:sheer matte hot coral red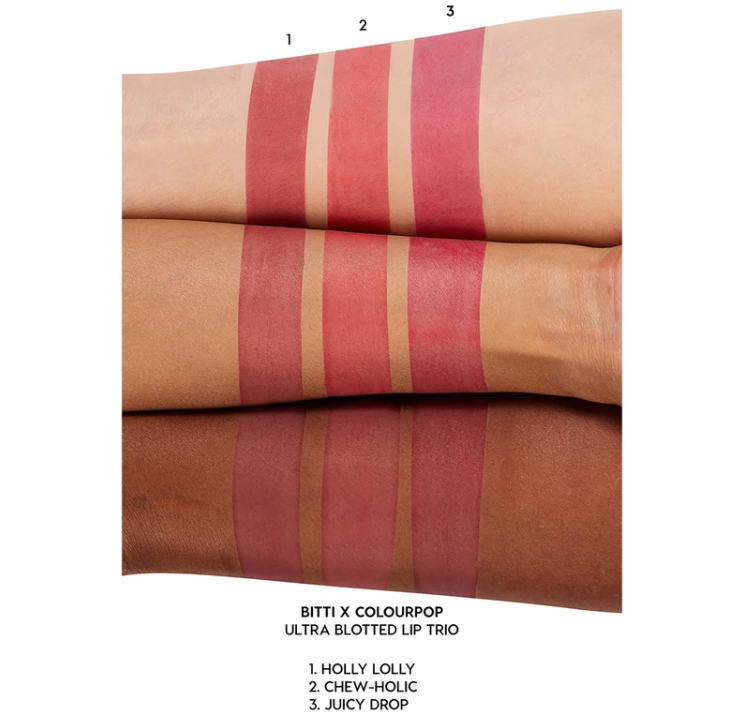 Super Shock Cheek – $9
Highlighter:
Glow Brust :soft pink with pinpoints of silver
Frosty :golden peachy pink with a gold sheen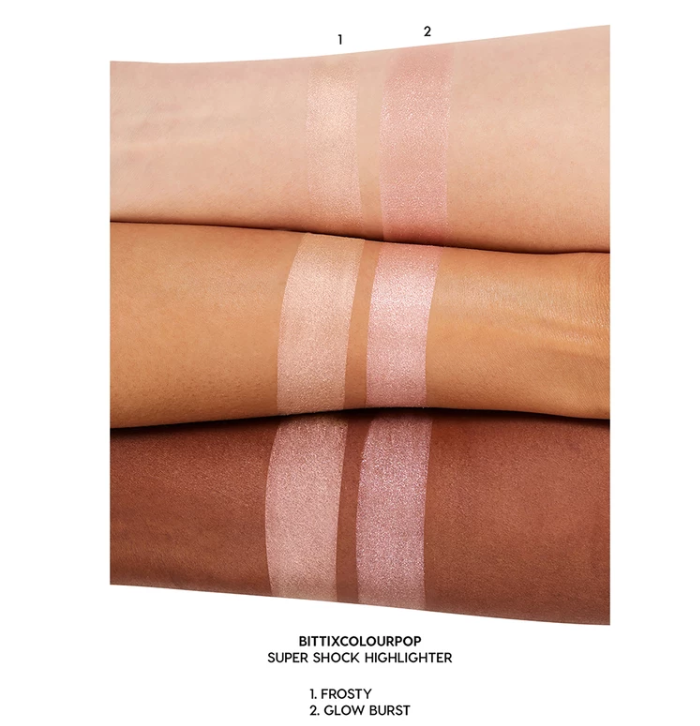 Blush:
Sugarcoated :matte pinky fuschia
Double Bubble :golden peachy pink with a gold sheen
Simply Sweet :matte light blue pink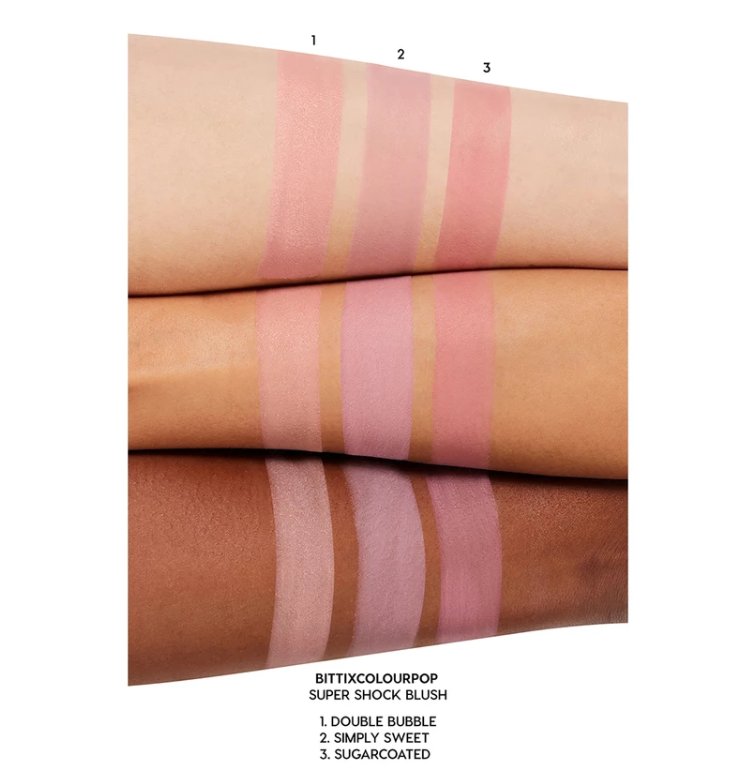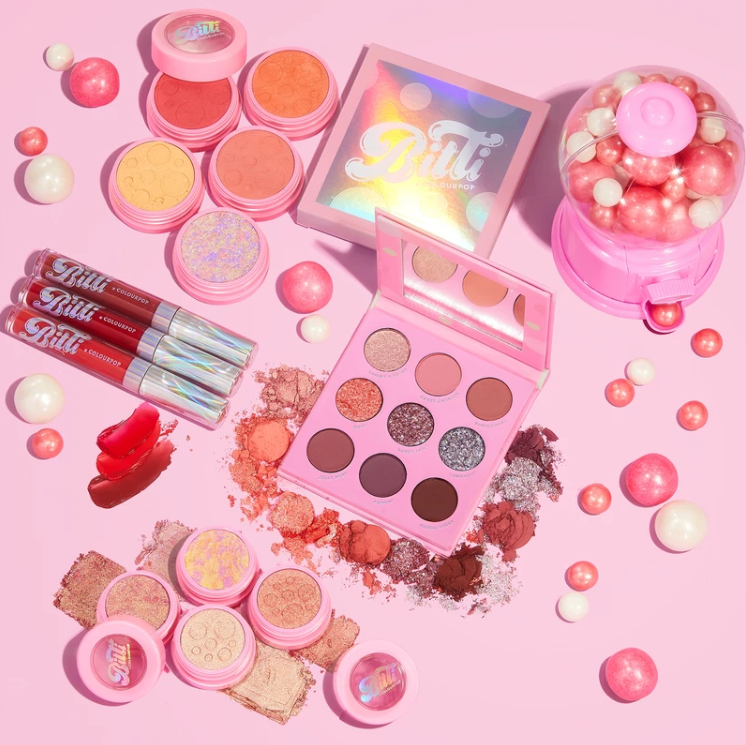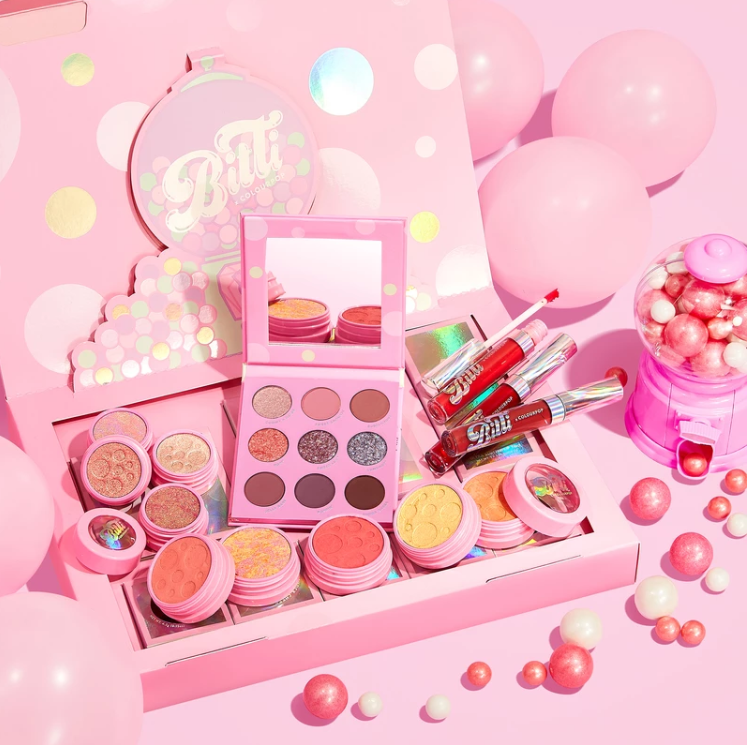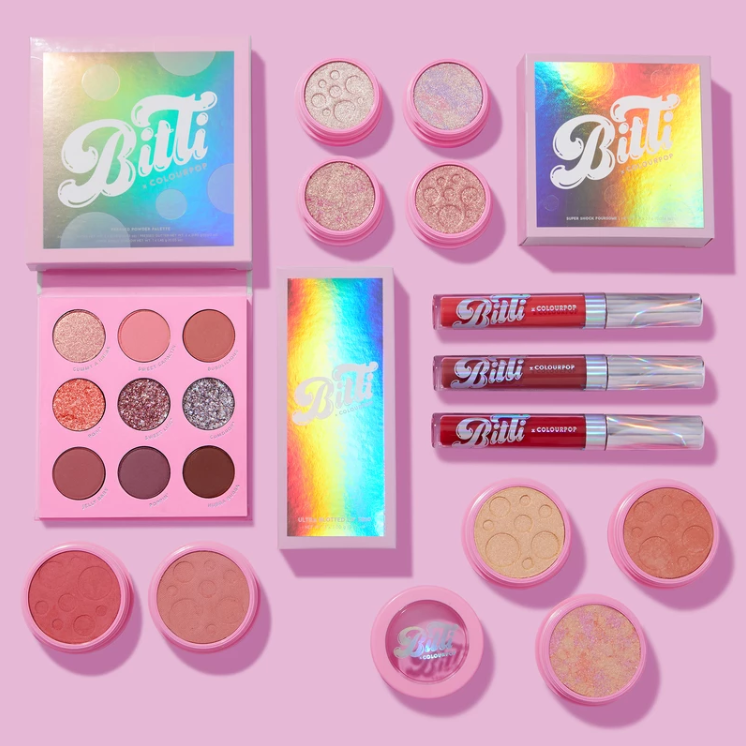 Let's take a look at this collection of videos ,from colourpopcosmetics