ColourPop is about to launch their latest make-up collection called The Bye Bye Birdie Collection. This collection has very beautiful colors and rich products. It includes the brand's best-selling product categories, such as eye shadow palette, lip glosses, blush sticks, mascara…Even more surprising is that this time false eyelashes and nail art decals are also involved. This collection will continue the high quality and low price of ColourPop cosmetics. If you are interested, check them out!
ColourPop The Bye Bye Birdie Collection
Available – OCTOBER 18TH 10am PST online at colourpopcosmetics
Eyeshadow Palette Bye Bye Birdie – $18
This eyeshadow palette includes 12 exciting shades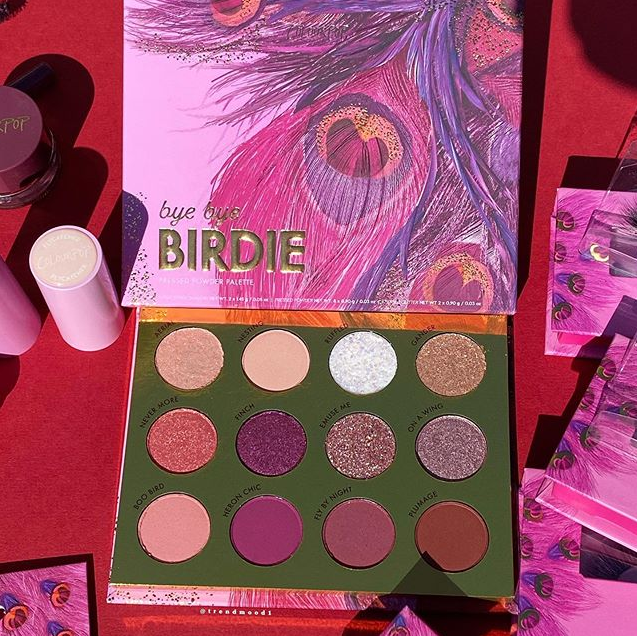 Birds of A Feather BFF Bundle – $18
Plum and Get it Volumizing Mascara -Charmer Creme Gel Colour
Charmer Creme Gel Liner
In a Twitter Blush Stix Duo – $14
Hen Party Blush Stix
Magpie Lite Stix
My Peach or Yours Blush Stix Duo – $14
Aviary Blush Stix
Flycatcher Lite Stix
Ultra Glossy Lip
Can't Be Tamed Liquid Lip Duo – $12
Cloud Chaser-Ultra Bolted Lip
Well Nested- Ultra Glossy Lip
Winger Takes All Liquid Lip Duo – $12
Ringleader-Ultra Bolted Lip
Menagerie-Ultra Glossy Lip
Jelly Much Shadows – $8 each
On The Fly
Fly The Coop
Hoot N Holler
Early Birdie
Falsies Lashes – $8 each:
2 Nail Art Decals – $7 each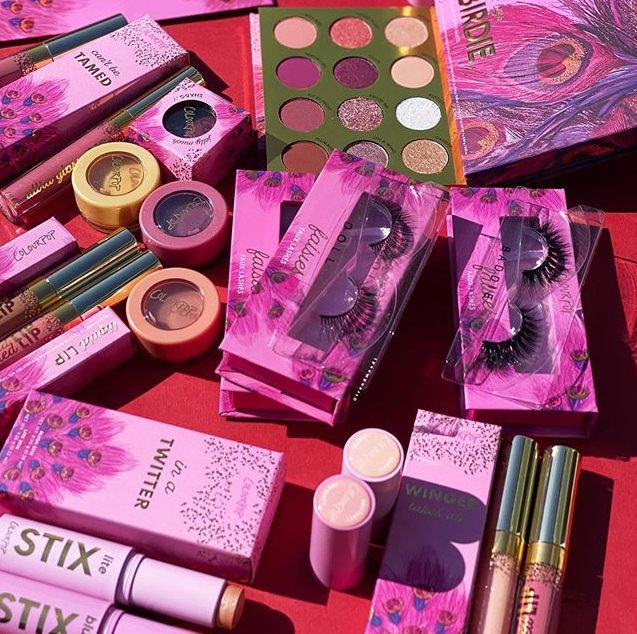 We can learn more about this collection in the video of Our Beauty Cult.