Colourpop cosmetics is very naughty and posted a preview on its Instagram account, announced that a new product will be launched,fans can try to guess what this is. The Colourpop Full Orange You Glad Collection is coming! If you like oranges,tangerine and peach,You mustn't miss this collection.I think that colourpop is going to use cosmetics to create a rainbow. Because the color of the ColourPop colour series is really rich and super beautiful!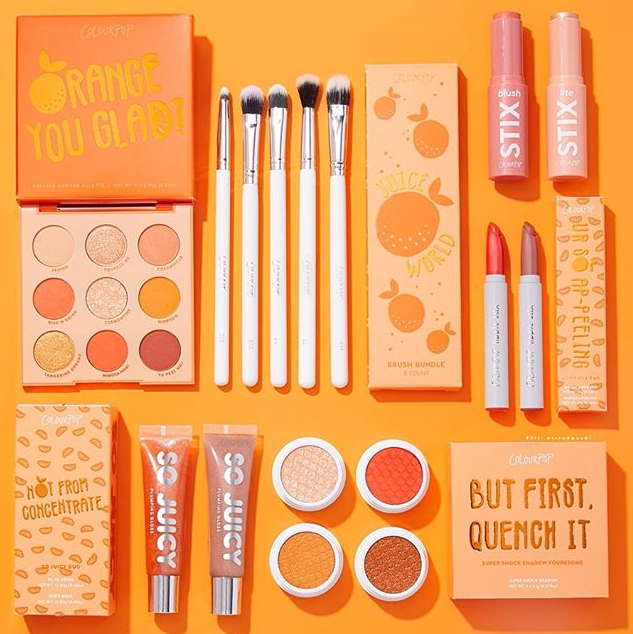 Colourpop Full Orange You Glad Collection For Summer 2019
Available – July 25th 8am PST online at colourpopcosmetics
1. Orange You Glad EyeshadowPalette – $12
SHADE:
Zested
Squeeze Me
Creamsicle
Rise n Grind
Clementine
Sunkiss'd
Tangerine Dreams
Mimosa Mami
Ya Peel Me?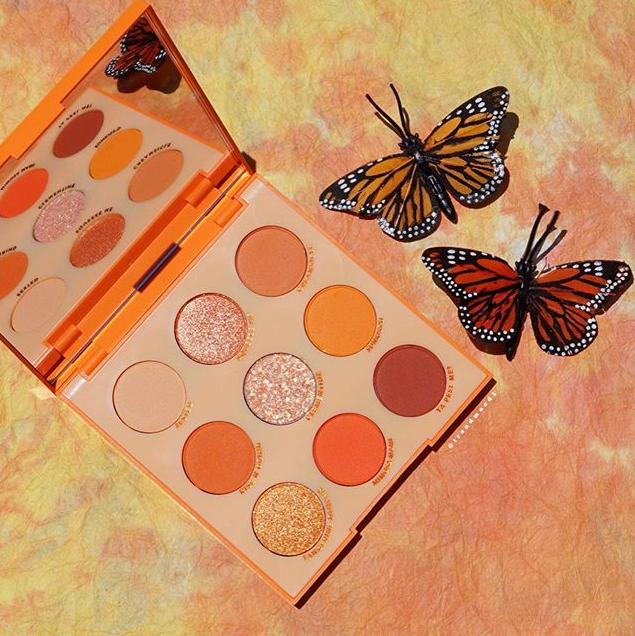 2. Not From Concentrate, So Juicy Duo – $12
3. UR So Ap-Peeling Lippie Stix Duo – $10
4. Juice World Brush Bundle – $20
Mini duo fiber
Tapered blending
Large shader
Small pencil
Medium shader
5. But First, Quench It Super Shock Shadow Foursome – $20
Flipper
Monkey business
Bumble bee
Let me pass
6. Orange Crush Blush and Lite Stix Duo – $14
Under Pressure Blush Stix
Bullz Eye Lite Stix