The holidays are the best time of year to score major deals on makeup—whether you're buying for yourself or your loved ones. Beauty retailers launch limited edition Christmas collection for the holidays every year , This is the most worthwhile thing we have every year. ColourPop 2019 Christmas Holiday Collection is coming, Let me pay attention to the updates on this page:
ColourPop Cosmetics finally revealed their holiday collection, shining noble and charming golden light. ColourPop Good As Gold 2019 Christmas Holiday Collection comes in a festive golden packaging and is decorated with elegant butterflies. It includes brand-selling products such as eyeshadows and lipsticks, and redesigns shades and packaging. This collection will continue the consistent high quality and low price of ColourPop, allowing you to have the perfect holiday makeup without stress. Let's get more details!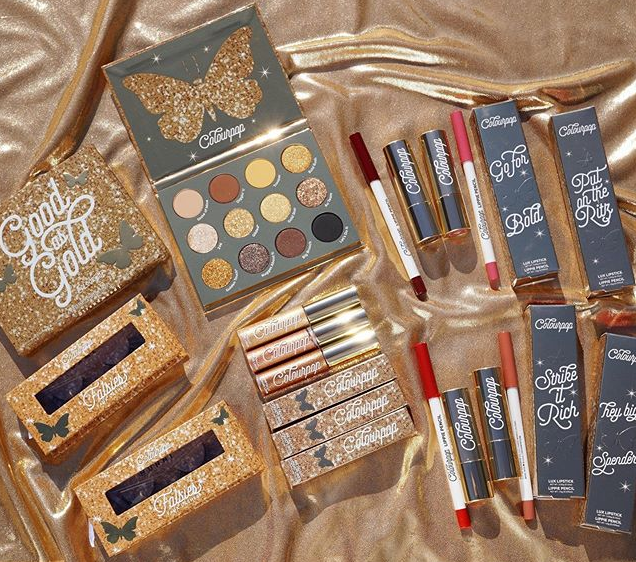 ColourPop Good As Gold Collection For Holiday 2019
Available – DECEMBER 2nd online at colourpopcosmetics
Eyeshadow Palette – $18
Hey Big Spender Duo:
Million Dollar Baby – Creme Lux Lipstick
Hot Cakes Lippie Pencil
Go For Bold Duo – $12
It's Faux – Creme Lux Lipstick
Boarding Pass Lippie Pencil
Put On The Ritz Duo – $12
Bling Ring – Creme Lux Lipstick
Starship Lippie Pencil
Strike It Rich Duo – $12
Simon Says – Creme Lux Lipstick
Minute Man Lippie Pencil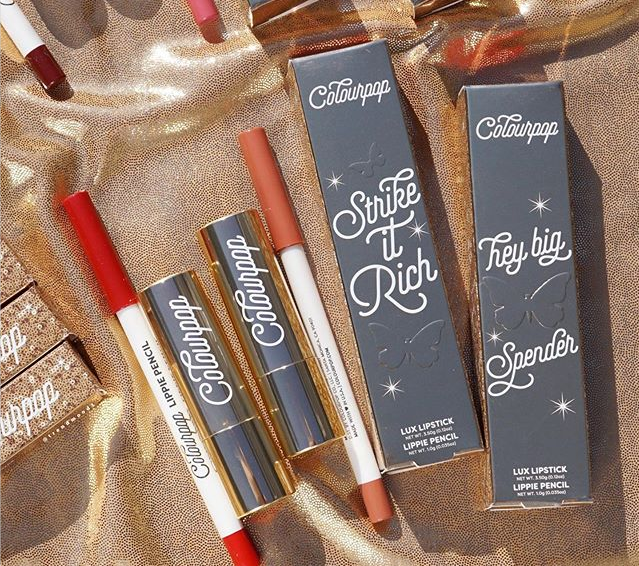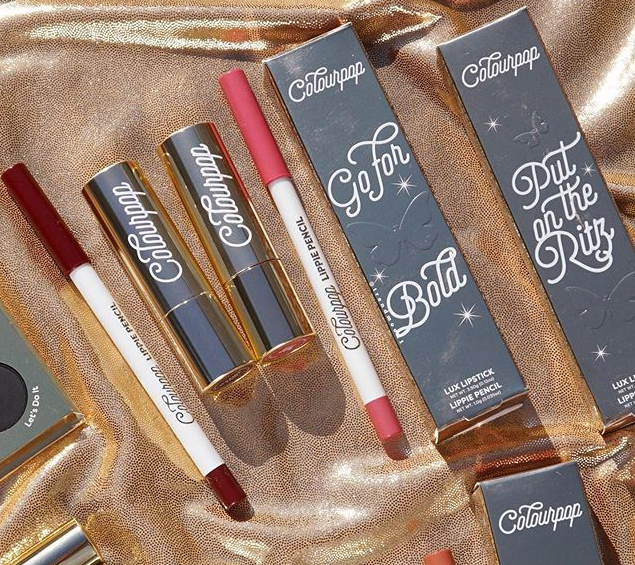 Metallic Liquid Liners -$9 each
Bronze Touch
The Rose Standard
Gold Rush
Lashes – $8 each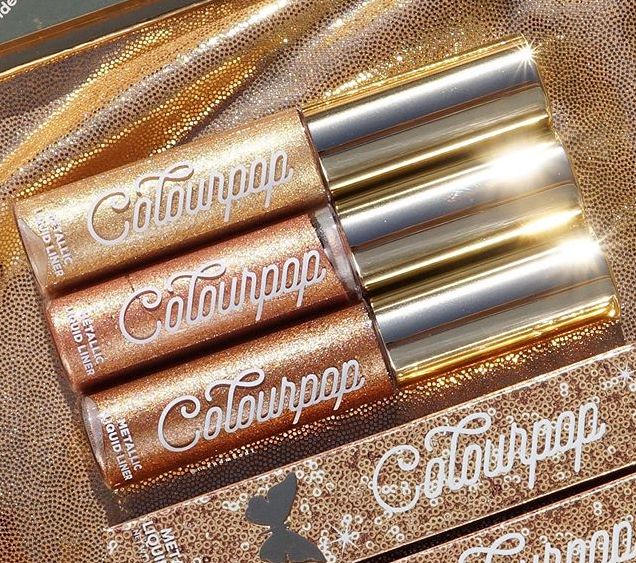 We can get more information from @ dupethat's video.
source: @ trendmood1
TIPS:
We're making our list and we're checking it twice, because it seems every beauty brand is getting into the holiday spirit this season, and we're just trying to keep up! With themed drops from Kat von D, Givenchy, YVES SAINT LAURENT, Tom Ford,Fenty Beauty, Tarte, and so many others, our own stockings are stuffed as much as we're shopping for the people on our list. Check out our list of 2019 holiday makeup and beauty releases, and be sure to check back as many more are announced. Our heart is growing three sizes just looking at these beauties.