The latest Chanel La Fleur et L' Eau Collection has a sophisticated design that is currently available. This collection includes lipstick palettes, eyeshadow palettes, blushers, lipsticks and lip glosses.This includes some brand new products and limited edition designs. The most attractive of this collection is the iconic camellia design, which is included in the four-color lipstick palette and eye shadow palettes. Check out the details below!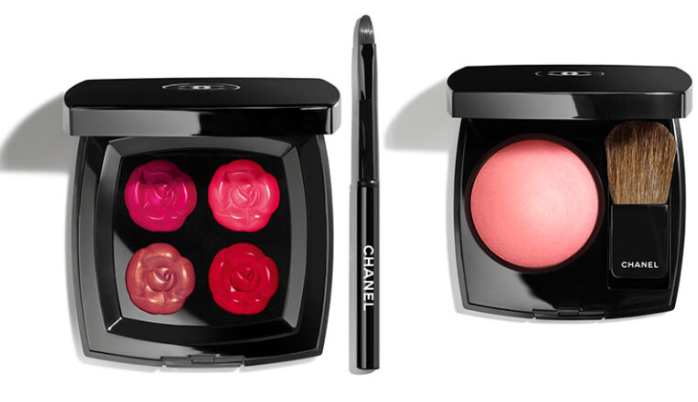 Chanel La Fleur et L'Eau Spring 2020 Collection
Available – U.S. / UK Launch Date – Now at
CHANEL
Camelias d'Eau Lip Palette – Limited Edition – $60.00
Created exclusively for La Fleur et L'Eau de CHANEL collection, this limited-edition lip palette features four luminous, petal-inspired shades of red and pink embossed with a signature camellia design.
The palette includes 4 shades of Rouge Allure Luminous Intense Lip Colour and a lip brush for precise application:
93 Exaltée
102 Palpitante
138 Fougueuse
178 New Prodigious
Les 4 Ombres Eyeshadow Quad – Limited Edition – $65.00
Au Fil des Fleurs (356) White, pink, mauve, lilac
Au Fil de L'Eau (358) Pale gold, peach, gray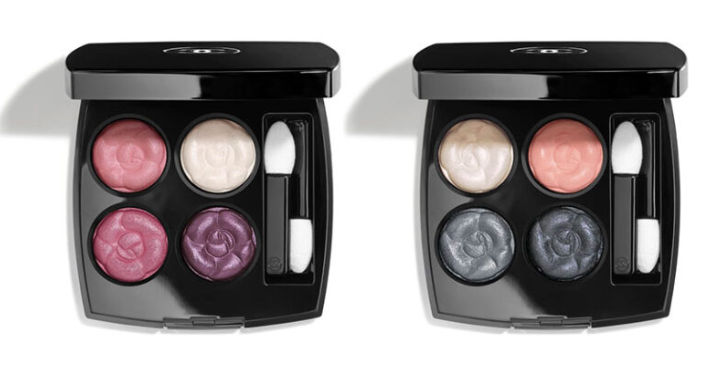 Joues Contraste Powder Blush – New – $45.00
Rose Petillant (330) Coral
Gloss Lumiere Multi-Use Top Coat – New – $36.00
Miroir d'Eau Luminous rose
Rouge Allure Ink Fusion – New – $38.00
Fleur de Lotus (830) Coral
Pivoine (832) Fuchsia
Rouge Coco Flash – New – $38.00
Eau de Rose (112) Pink
Ondee (114) Coral
Le Vernis – New – $28.00
Fleur de Pecher (741) Pearly pink
Petale (743) Pink