Beauties, the benefits of eyebrow products and problems are well known. However, Benefit also has a basic product, which is one of the best basic products.
There are many Hello Family fans here .I hope you are getting ready for Summer 2019 as Benefit Hello Happy Foundation New Products.
On first impressions, Hello Happy definitely gets points for its packaging. Have you ever seen a cuter-looking foundation? Finished with a smiley face.This is very cute and lively. I love this design very much. Are you the same as me?Let me introduce these two new products!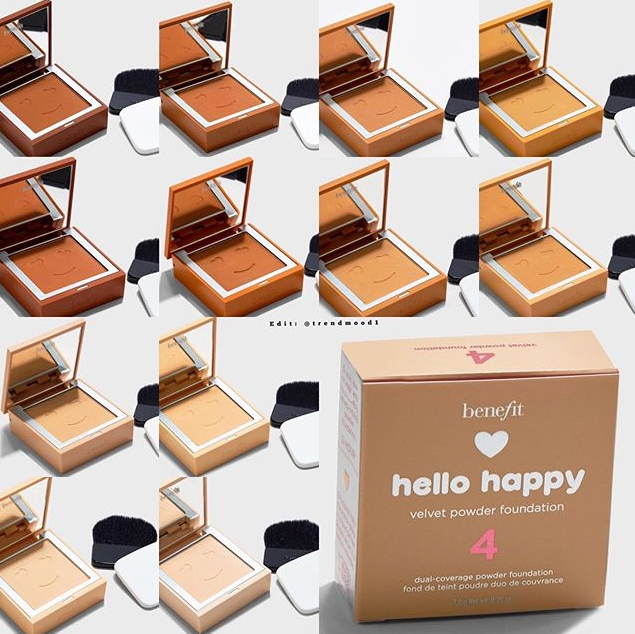 Benefit Hello Happy Foundation New Summer 2019 Products
Available – JUNE 25TH online @benefitcosmetics .Available now in other countries .
Benefit Cosmetics has announced the launch of two new products in the Hello Happy Family:
Hello Happy Velvet Powder Foundation – in 12 shades
Dual-coverage velvet powder foundation
Lightweight and breathable, mattifies all day
Shea butter extracts for a soft, smooth feel
12-hour long wear
Hello Happy Flawless Brightening Foundation – Medium coverage flawless brightening foundation SPF 15 PA++
Medium coverage flawless brightening foundation with SPF 15 PA++
Photochromic Pigments: Instantly adapts to brighten skin in any lighting
Hyaluronic Acid: holds upto 1000X its weight in water, attracting moisture to the skin's surface and maintains hydration
Flower Acids: Helps boost radiance
12-hour long wear foundation .